Speaking.com CEO Michael Frick Testimonials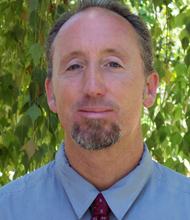 Michael Frick has worked in the speakers industry since 1993; starting directly after he graduated from UC Berkeley. He's built strong, long-lasting relationships with speakers, other speakers bureaus and meeting planner clients. Here is a sample of what they are saying…
"Michael Frick has been one of the most outstanding speaker representatives I have had in my 25+ years in the hospitality industry. He has helped my company secure speakers for years to the delight of my attendees. Michael has been able to get us high profile speakers even within the confines of a tight turnaround and an even tighter budget. I recommend his services without hesitation. Great asset to any conference or event."
Monica Culpepper, Director at AHIMA
"As a speaker, I love working with Michael. His professionalism is unsurpassed and he's always bringing me great opportunities. One of the more attentive and responsive agents I've met. Michael's just a complete pleasure to work with."
Keith Ferrazzi, CEO at Ferrazzi Greenlight
"Mike Frick was a tremendous resource for the NHL as we planned and executed the NHL Club Business Meetings. His assistance with securing our keynotes were invaluable. Mike provided detailed information in a timely manner which was crucial to the success of the event. He was friendly and responsive to all our needs and requests. The execution was seamless! Thanks Mike!"
Susan Cohig, Senior Vice President, NHL Business Affairs & Integrated Marketing
"Michael is a top notch professional who has helped us identify the right speakers for our events. I trust Mike to listen to our goals and objectives and help us select effective, enthusiastic speakers who will customize their content to help us achieve our goals. He is friendly, responsive, creative, and an expert in the field. I wouldn't hesitate to enlist his help in the future."
Beverly Jacobson, Senior Manager at Deloitte Services LP
"After a 30-year career as a professional speaker and having delivered 2000+ motivational keynotes in 48 countries, I've worked with all the major speakers bureaus and Michael and Speakers Platform are right up there at the top of the list. Without any hesitation I can highly recommend Michael for his professionalism, dedication of excellence and attention to detail. If you want a speakers bureau that gets the job done and makes you look good, call Michael Frick!"
John Amatt, Founder & President, One Step Beyond WorldWide
"Michael knows his speakers very well in terms of their content, audience rapport and how they work within a budget. He sent great follow-up information that I could share with others on my team. It was so easy to work with him and I was confident that the speaker I selected would deliver a great learning experience for my audience. He partnered well with me and shared in my outcome."
Victoria Cabot, Vistage
"Michael is a true professional who listens to what his clients need and provides thoughtful and intelligent solutions. I have always trusted him to follow through with everything he says he will do. His sterling reputation in the lecture industry is well deserved."
Lee Ann Gardner. Vice President, Washington Speakers Bureau
"I have known Michael in the speaking industry for over 15 years, where he represents himself in a professional manner, with attention to detail and responsive to the timeliness of information. He has a vast knowledge of the speakers in our industry and possesses the ability to match client needs with speaker choices."
Jo Cavender, President-West Coast, Speakers On Healthcare
"Mike Frick is an extraordinary connector between businesses that want to generate sustainable, profitable growth and talented business teachers who can provide practical and powerful advice to assist in that business growth. He has the experience and insight to find the right talent to assist a company toward achieving its desired business outcomes in a sustainable manner."
Dan Coughlin, President, The Coughlin Company, Inc.
"As the Executive Director managing the speaking business for Stephen M. R. Covey, I have had the pleasure to work with Michael Frick many times. His aptitude, integrity and attention to detail before, during, and after the speaking event were exemplary. I give my highest recommendation of Michael Frick for the clients he represents, and also for the speakers and talent he liaisons. Michael, thank you for your extension of trust to me and my organization."
Suzanne Leonard, Executive Director of Franklin Covey's Global Speed of Trust Practice
"Michael and I worked together on a speaker placement for one of my clients and I was thoroughly impressed with his professionalism, attention to the small details and his tactful follow up. I would highly recommend Michael as a co-broker partner on future bookings for my speakers and I look forward to the opportunity to work together again."
Amy Gray
"Michael Frick is a joy to work with. It is an honor to be represented by his bureau, Speakers Platform, and he negotiated a terrific speaking engagement for me as recently as last week. What I find refreshing about Michael is his sense of humor with clients at times when it would be too easy to react in frustration. If you are fortunate enough to work with him as a speaker or client, you will be just as delighted as I am!"
Bruce Weinstein, Ph.D., Ethics Columnist, BusinessWeek
"Michael and his bureau, Speakers Platform, combine three remarkable qualities: excellence, enthusiasm, and integrity. I've seen his know-how lead to success outcomes even under the most challenging of circumstances. I'm proud to partner with Mike and I wholeheartedly recommend him and Speakers Platform to my fellow Certified Speaking Professions and clients alike. Great guy. Great service."
Connie Dieken , Leadership Communication Coach & Founder , onPoint Communication
"Mike really understands the business of conferences; how to work with, shape, and market good talent; and he is both candid and kind when it comes to dealing with difficult messaging – both to his corporate clients and to me as someone he very ably represents with those clients. I have worked with many people in Mike's profession, and he is as smart, effective, personable and reliable as they get."
J.D. Kleinke
"I have had the pleasure of working with Mike Frick and Speakers Platform on many occasions. I value Mike as a business partner and appreciate the many successes we've had working together with both domestic and international clients. Because of his knowledge and attention to detail, we've had many successful events together."
Dan Burrus , Founder and CEO , Burrus Research Associates
"Michael is a polished professional in the world of speakers bureaus. He not only works hard to over deliver for his clients, he works just as hard to assure the speakers he books are well taken care of. It has been a pleasure working with Michael and we plan to continue doing so for a good long time."
Scott Deming , Owner , RCI-LLC
"Michael and his business are a model of speed and spot on integrity. We have partnered on multiple events and in each and every case it resulted in repeat business. That, in itself, is a better recommendation for his company than I could ever write."
Andy Core , Owner , Core Wellness
"As a top professional speaker for over a decade, I work with scores of agents – and Michael is a real standout. As a speaking agent, Michael is very helpful and personally involved at every stage with the client, from coming up with the right creative package to get the deal done to making sure that all the details are in place."
Joe Flower
"Working with Michael on a project during the year proved to be a good business choice. I felt that he was always around when I needed him, willing to help and listen. He showed flexibility when it was required and he was reliable and dependable. I would definetely work with him again."
Alexandra Georgiadou, KPMG
"Michael is a fantastic representation of the quality of people at Speakers Platform. I worked with him to schedule a speaking event and his punctuality and responsiveness to myself and the client was refreshing. He is top notch – a great personality, strong work ethic and professional attitude."
Rolfe Carawan
"Michael Frick is most definitely one of those people who 'gets it'. He's the perfect combination of tenacity, long-range vision, customer service, and 'gut' know-how that gets things done …. usually in ways they've never been done before! I personally appreciate how hard he works for his clients, getting the perfect fit of talent for their events. Thanks, Michael, for being all that is RIGHT in our industry! Working with you is a blast. Here's to many more years of 'gittin 'er dun'. :)"
Christa Haberstock, See Agency
"I worked with Michael to find a keynote for our event this year and he was a joy to work with! He was diligent in all the research and even made a trip to Santa Barbara so we could meet face-to-face and he could better understand our needs. As a result, he found the perfect candidate for our event! I look forward to working with him again!"
Ashley DeVan, Commission Junction
"I had never work with Mike before this past year and I'm extremely impressed with his follow-through, responsiveness and willingness to understand our needs so that he could match the best speakers with what we are looking for. I will definitely work with him in the future."
Anne Blouin, ASAE Center for Association Leadership
"Michael is re-inventing what it means to serve customers in this dynamic market. He's an innovator with the creative qualities that make him like no one else in the business."
Mark Thompson
"Michael is one of the top professionals in the speakers bureau industry and if you've got him on your side, you've got a lot going for you!"
Jeff Davidson
"I have been represented by Michael's bureau, Speakers Platform, for many years. Everyone on his team has demonstrated the very highest levels of professionalism and ethics. In an industry where there are WAY too many shady characters, Speakers Platform is a beacon of excellence. I would recommend Michael and his organization to anyone, professional speaker and potential client alike, and I look forward to working with him again soon!"
Orvel Ray Wilson CSP – Guerrilla Selling Speaker , Guerrilla Selling Speaker and Author , The Guerrilla Group, inc.
"Mike Frick is one of those rare individuals who can spot trends ahead of everyone else and position their clients to take advantage of those shifts. Listen to him and learn how to win in this New Normal Economy."
Jeff Conley
"I've known and worked with Michael Frick for many years. He's a top professional and I'm proud to have him represent me to his clients. Among speakers bureau professionals, Mike is one of the real good guys."
Jim Cathcart