* Please note that while this speaker's specific speaking fee falls within the range posted above (for Continental U.S. based events), fees are subject to change. For current fee information or international event fees (which are generally 50-75% more than U.S based event fees), please contact us.
Top25 Speaker Voting

Willie Jolley needs 21 vote(s) to make it into the Top 25 speakers on Speaking.com!
Speaker Booking Tip
"Tip: find a speaker in your local area to save on travel costs. Most speakers will also reduce their keynote fee for local events. "
For Event Planners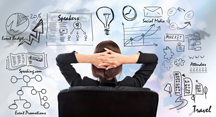 • Keynote Speaker Booking Toolkit.
• Booking a Celebrity Speaker.
• How to Find and Book the Right Speaker.
• Google+ Event Planning Forum.
• Tips for International Clients Booking U.S. Based Speakers.
Similar Speakers
Myrtle Potter

For over three decades, Myrtle Potter has dedicated herself to the needs of patients and consumers worldwide as a leader of some of America's most…

Glenda Hatchett

For a decade, millions watched Judge Glenda Hatchett's compassionate and just rulings on the hit court show Judge Hatchett. As a speaker, the seasoned legal…

Randal Pinkett

Dr. Randal Pinkett has established himself as an entrepreneur, speaker, author and community servant. He is the founder, chairman and CEO of BCT Partners, a…

Everyone at your speakers agency were professional and helpful throughout the process, making it easy to book, communicate, and prepare for our event.
Hewlett Packard
About SPEAKING.com
Established in 1994, we are exclusive agents for some of the world's leading experts, celebrities and professional speakers.
We offer event planners a fully staffed speaker logistics planning team, plus a personal SPEAKING.com Account Executive – a knowledgeable and trustworthy partner. We guarantee your satisfaction with your speaker and a smooth booking process.
Contact us today to book your favorite speaker.

I can't remember when we had a speaker who had such a positive response from the Managers and Managers-In-Training. I have heard many of them quoting you since the meeting!"
Dominos Pizza – Frank Meeks, President, Team Dominos

People were riveted! What an astounding gift your presentation was to ASAE. Please use me as a reference!"
ASAE- Marcia Rhea, CAE

"Thanks for going the extra mile and for making our meeting a smashing success. We're glad you are a part of our team!"
Borders/ Waldenbooks – Sue Dasse, VP Operations

"Without a doubt, our best sales program yet! You helped drive the Internet sales force to another level of sales success even during a downturn economy. As was expected, you took them to another plateau and forced them to be all that they could be."
Verizon- Eric Cevis, Vice President, ISP Division

"Extraordinary! Simply Extraordinary! You spoke for our Team and helped us take our thinking to another level and had us on our feet, then spoke for a high school we adopted, and had them standing on their feet! Incredible!"
Nabisco- Ron LeGrand, Brand Manager

"Mr. Jolley changed my attitude! I never felt so good about my job or the company before, but now I am excited and know I play a BIG PART in the success of the company!"
Georgetown University - Andrea Lang, Georgetown Conference and Convention Center

---

Partial Client List

American Cancer Society
American Society of CLU & Chfc
American Society of Association Executives
Amway Australia
American University
Bell South
Batesville Casket International
Boys and Girls Clubs Of America
Blue Cross Blue Shield Association
Chase Manhattan Mortgage
CIA
Coca Cola
Dell Computers
Dominos Pizza
Excel Communications
Federal Deposit Insurance Corporation (FDIC)
Georgia Power Company
Girl Scouts of America
Gulf Stream Aircraft
Horatio Alger Association
IBM
Kansas Credit Union Association
Marriott
Mary Kay Cosmetics
McDonald's
Meeting Professional International
Mistic Soft Drinks
Mississippi Credit Union Leagues
Nabisco
NEC Technologies
National Federation of State High Schools
Northland Foundation
NuSkin
Ohio Credit Union Leagues
Prudential of Australia
Quixtar
Raytheon
SmartPractice
Social Security Administration
Society of Human Resource Managers
South Carolina Credit Union Leagues
Sprint
Tahitian Noni International
United National Bank
US Army
US General Service Administration
US Marines
US Navy
US Postal Service
Verizon
Von Hoffman Press
Wal-Mart
Zurich Australia Financial
Setback Is a Setup for a Comeback


A setback is nothing but a setup for a comeback! The wisdom in these words can help lift you out of your low points in life and put you on the path to victory!

Have you ever had a setback?
Has life ever thrown you a curve ball?

Have you ever been knocked down by hard times?



Willie Jolley, the author of the motivational bestseller It Only Takes A Minute To Change Your Life!, will inspire you to take action! In A Setback Is A Setup For A Comeback, Willie presents his "VDAD" formula (Vision, Decision, Action, Desire) for overcoming life′s constant challenges. He shares his techniques for taking control of your destiny, using anecdotes and stories that will encourage you to focus and take action on your dreams-despite the adversities! You will hear from ordinary people who refused to cower in the face of hardships, and found opportunities in unlikely places. There are humorous insights ("sometimes you′re the windshield, sometimes you′re the bug") and practical methods (Need to rid yourself of negative thoughts? "Face it, trace it, erase it, replace it!"). Using Willie Jolley′s 12 simple strategies (as outlined in the VDAD formula) you will have the tools to turn your trials into triumphs, your problems into possibilities, and your setbacks into comebacks.



Most Requested Programs:

An Attitude of Excellence: 5 Simple Steps to 5 Star Success!
Excellence Is The Best Job Security!
Turn Setbacks Into Comebacks!
Turn Setbacks Into Greenbacks!
How To Be Unstoppable! Leadership & Achievement!
Change Is Good… When Your Attitude Is Great!
"The Attitude and Achievement Expert!"
Helping Organizations Worldwide ... to Do More, Be More and Achieve More
Named "One of the Outstanding 5 Speakers In The World" - by Toastmasters International
Best Selling Author of "A Setback Is A Setup For A Comeback" & "An Attitude of Excellence!"
Host of "The Willie Jolley Show" on CBS-TV, PBS, Sirius/XM & WHUR-FM
Demo Video
With flavor and substance, Dr. Willie Jolley challenges people to reflect on how much they really want to accomplish their dreams asking them to measure how far they are willing to go to see them through. He uses a simple yet effective story of a person who wakes up at midnight craving a soda but settles for a glass of water versus a person who treks miles through the snow until they eventually get that soda.
Pointing out that people often "settle" when they come up against problems or setbacks, he states, "Sooner or later you're going to have to answer that question, 'How bad do you want it?'"
Ministry of Motivation