Top25 Speaker Voting

Whitney Johnson needs 7 vote(s) to make it into the Top 25 speakers on Speaking.com!
Speaker Booking Tip
"Tip: speakers bureaus provide added value that you cannot get by booking speakers directly. "
For Event Planners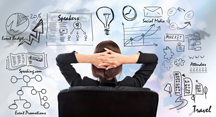 • Keynote Speaker Booking Toolkit.
• Booking a Celebrity Speaker.
• How to Find and Book the Right Speaker.
• Google+ Event Planning Forum.
• Tips for International Clients Booking U.S. Based Speakers.
Similar Speakers
Paul Zane Pilzer

Economist, Business Trend Forecaster As a world-renowned economist, multimillionaire entrepreneur, college professor and former commentator on NPR and CNN, Paul Zane Pilzer is The New…

Bill Taylor

As the co-founder and founding editor of Fast Company, Bill Taylor has dedicated his career to showcasing companies around the world who are getting ahead…

Peter Docker

Former Royal Air Force pilot and renowned leadership consultant, Peter Docker guides people to increased results and fulfillment by helping them discover their "Why." He…

Working with your speakers agency on our training projects during the year proved to be a great business choice. I felt that my account reps were always around when I needed them, willing to help and listen. They showed flexibility when it was required and were reliable and dependable.
KPMG, Europe
About SPEAKING.com
Established in 1994, we are exclusive agents for some of the world's leading experts, celebrities and professional speakers.
We offer event planners a fully staffed speaker logistics planning team, plus a personal SPEAKING.com Account Executive – a knowledgeable and trustworthy partner. We guarantee your satisfaction with your speaker and a smooth booking process.
Contact us today to book your favorite speaker.

Whitney Johnson delivered a timely keynote and working session, helping each individual chart a disruptive path, while creating a unique networking platform for the entire group. The feedback has been fantastic; a week later her ideas continue to be top-of-mind. It's no wonder several CEOs plan to book her for their own events.
— Lynda Baum, CEO, Exclusive Destinations, LLC
Whitney Johnson is an inspiring speaker, one who connected with our entire audience, no matter what the age. We loved having her as an Annenberg Lecturer in Leadership at Harvey Mudd.
— Maria Klawe, President, Harvey Mudd College

Intellectually, inspirationally, and in down-to-earth terms, Whitney Johnson's words and the delivery of her ideas answered that "so what?!" question for leaders who need, for practical reasons, to make "Dare, Dream, Do!" operational, both in their individual lives and their team cultures. She challenged an audience whose collective belief is that they've heard it all, and know it all. And, best of all, she stimulated in each of them ideas about how to start doing the work of transformation in doable, digestible action items.
— John McManus, Chair, Housing Leadership Summit

Whitney Johnson did an outstanding job sharing her insights & expertise during the ASUG Leadership 2.0 panel session led by Olympic gold medalist Lisa Leslie. Her concept of personal disruption sparked a great dialog among attendees eager to disrupt themselves & their careers.
— Gina Marchese, Director, SAP Americas' Users' Group
Whitney Johnson is an an engaging speaker with rich content, a powerful combination of practical advice based on experience and research.
— Boris Groysberg, Professor, Harvard Business School
Whitney Johnson's closing keynote was captivating and instructive. Throughout the conference I had built her up – and she came through. She pulled people into her vision of having dreams while giving practical ideas for making them come true. Whitney was great!
— Paul McConaughy, Consultant, Office of President and FRIB at Michigan State University

Dare, Dream, Do: Remarkable Things Happen When You Dare to Dream
Whitney Johnson, popular Harvard Business Review blogger, has a goal: to help us identify and achieve our dreams. Her belief is that we can each achieve greater happiness when focusing both on our dreams and on other people in our lives. In this inspiring book, Johnson directs her attention to teaching women, in particular, a three-step model for personal advancement and happiness. She first encourages us to DARE to boldly step out, to consider disrupting life as we know it. Then she teaches us how to DREAM, to give life to the many possibilities available, whether to start a business, run a marathon, or travel the world. She shows us how to "date" our dreams (no need to commit!) and how to make space for dreams. Finally, Whitney's model brings out the businesswoman in her; she teaches us to DO, to execute our dreams. She showcases the importance of sharing dreams with others to give them life, creating your own "dream team." Rich with real stories of women who have dared to dream, DARE, DREAM, DO offers a practical framework to realize one's true potential.

Disrupt Yourself™: Putting the Power of Disruptive Innovation to Work
Disruptive companies and ideas upend markets by seeing a need or an empty space waiting to be filled, and daring to create something for which a market may not yet exist. In this talk, Johnson shares how the theory of disruptive innovation impacts publicly traded stocks and private early-stage companies, and how the frameworks of disruptive innovation can apply. This presentation is ideal for high-potential people charting a new career trajectory, a leader trying to jumpstart innovative thinking, or a self-starter ready to make a disruptive pivot in their business. Johnson says that to be successful in unexpected ways, attendees need to follow their own disruptive path, dare to innovate, do something astonishing and "disrupt yourself™."

TEDxEmbarcadero - Whitney Johnson - Disrupt Yourself
Whitney Johnson illustrates the meaning of "personal disruption," a derivative of her colleague, Professor Clayton Christensen's concept "disruptive innovation," a low-end innovation that ultimately upends an industry such as Netflix disrupting Blockbuster in the realm of home entertainment.
Citing her own life story in which she went from music major to secretary to Wall Street investment banker to equities researcher to entrepreneur, she explains that when you disrupt yourself you reinvent the possibilities you see for yourself and take action. "What holds us back I believe is what actually propels us forward," Ms. Johnson states. "Disruption is a discovery driven process. We need to iterate and iterate and iterate again until we get the model right and if you end up with something wholly unexpected, you won't be alone."
BIF 9: Whitney Johnson - The Return of La Whitney
Whitney Johnson shares how her brother's tragic death made her reflect on whether she was truly committing 100% to living, or in her words, "showing up" for life. She recalls times that she did indeed show up, such as her career on Wall Street in which she dared to dream big things for herself and put herself out there, and times that she did not completely show up, such as when she was pursuing her own talk show, but had failed to really visualize the heart of the show and ultimately flopped when it came time for the elevator pitch.
She applies the insight of a friend who helped critique the first draft of her book Dare, Dream, Do. "Some people are just trying to survive. Plenty of people never give up, but they're not really pursuing their dreams either," she distinguishes. "But you can't ever dream, and I mean 'dream' as a verb unless you show up."
Whitney Johnson - Keynote Speech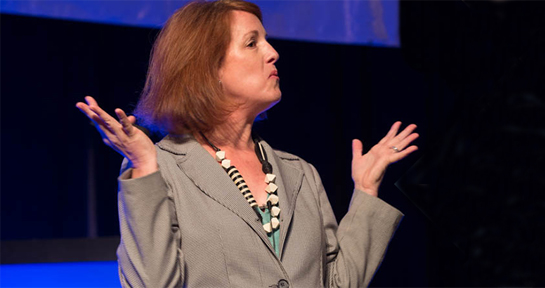 Founder and Managing Director of the Springboard Fund, business and innovation speaker Whitney Johnson is a top investor and leading thinker on driving innovation through personal disruption. As cofounder at startup investment advisor Rose Park Advisors, she co-led an in-the-trenches venture that applied frameworks of disruptive innovation to investing. She provides strategic and tactical advice ... more