Top25 Speaker Voting

Vivek Wadhwa needs 4 vote(s) to make it into the Top 25 speakers on Speaking.com!
Speaker Booking Tip
"Tip: some speakers might provide one of their popular book titles as a free gift to your audience. "
For Event Planners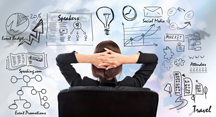 • Keynote Speaker Booking Toolkit.
• Booking a Celebrity Speaker.
• How to Find and Book the Right Speaker.
• Google+ Event Planning Forum.
• Tips for International Clients Booking U.S. Based Speakers.
Similar Speakers
Kevin Harrington

Known as the original Shark on ABC's hit show Shark Tank Kevin Harrington is an internationally acclaimed speaker, coach, celebrity entrepreneur and one of the…

Bill Taylor

As the co-founder and founding editor of Fast Company, Bill Taylor has dedicated his career to showcasing companies around the world who are getting ahead…

Jake Knapp

Google Ventures design partner, Jake Knapp compressed a 6-month-long product development process into 5 days. To date "Sprint," his accelerated method for taking abstract ideas…

My account executive was very professional as well as patient with us. The entire experience of working with your agency was cordial and professional, with attention to all the, sometimes complicated, important details.
U.S. Department of Agriculture
About SPEAKING.com
Established in 1994, we are exclusive agents for some of the world's leading experts, celebrities and professional speakers.
We offer event planners a fully staffed speaker logistics planning team, plus a personal SPEAKING.com Account Executive – a knowledgeable and trustworthy partner. We guarantee your satisfaction with your speaker and a smooth booking process.
Contact us today to book your favorite speaker.

Why Innovation Isn't Dead: A Look at Our Technology Future
There is a lot of pessimism about the future. Some people argue that, other than advances in computer-related fields, technological progress has actually stalled: the internal-combustion engine, invented in 1876, still rules our highways; the cancer death rate has barely changed since 1971; today's Internet was actually designed in the 1960s. There are fears that world wars will break out over water and energy shortages and that our standards of living will fall. These perceptions couldn't be further from the truth.
Vivek Wadhwa will discuss why he believes that this will be the most innovative decade in human history. He will explain how exponentially advancing technologies—in fields such as robotics, A.I., computing, synthetic biology, 3D printing, medicine, and nanomaterials—will enable us to start solving humanity's grand challenges.
Disrupted Industries and Trillion-Dollar Opportunities
Not long ago, you could see your competition coming. Management guru Clayton Christensen coined the term "disruptive innovation" to describe how competition worked: a new entrant attacked a market leader by launching low-end, low-priced products and then relentlessly improving them. Now Christensen's frameworks have themselves been disrupted—because you can no longer see the competition coming.
Technologies are no longer progressing in a predictable linear fashion, but are advancing exponentially and converging. Fields such as computing, medicine, artificial intelligence, 3D printing, robotics, nanomaterials, and synthetic biology are advancing simultaneously, and combining these allows one industry to rapidly disrupt another—before market leaders even know what has hit them.
Practically every industry will be disrupted over the next few years, including finance, insurance, health care, manufacturing, transportation, education, I.T. services, and communications. Very few of today's Fortune 500 companies will be on that list by the early 2020s. They will go the way of Blockbuster, Kodak, RIM, Compaq, and Nokia.
This is not all bad news, because disruption creates opportunities. New industries will emerge, and companies that lead the change will have the trillion-dollar market capitalizations.
The Next Wave Globalization: China, India and How the U.S. Can Keep Its Competitive Edge in the Midst of Globalized Innovation
Academics, policy makers and business executives say that the U.S. is falling behind in math and science education and is losing its global advantage because China and India graduate more engineers. They cite poor test results, declining international rankings and decreasing enrollment in the hard sciences. They believe the remedy for U.S. competitiveness is to graduate more engineers and scientists.
America has reason to worry, but the problems aren't its graduation rates or international rankings. China and India's advantages are much different than we understand. They may graduate large numbers of engineers, but the quality of the education is so poor that they have to be retrained when they start work. To continue to lead, America has to focus on its core advantages and not try to be like its new global competitors.
What Makes an Entrepreneur and How Can We Make More of Them?
The legends of Bill Gates, Steve Jobs, Mark Zuckerberg and other high-tech entrepreneurs have fed a stereotypical vision of innovation in America: Mix a brainy college dropout, a garage-incubated idea and a powerful venture capitalist, stir well, and you get the latest Silicon Valley powerhouse. That's Hollywood's version of technological innovation; unfortunately, it's also the one that venture capitalists try to fund and government planners seek to replicate. But these individuals are not America's typical entrepreneurs and that is not the way to build innovation systems.

Keynote Speech
In this keynote speech given at TiEcon, Vivek Wadhwa talks about how technology and innovation have evolved quickly and how society can benefit from technological advances.
Wadhwa foresees a "Star Trek" future of advanced technologies and the opportunities that it brings for entrepreneurs. He sees technologies such as driverless cars and advanced robotic personal assistants becoming a reality sooner rather than later. In the early part of his keynote speech, Wadhwa says that, "Technology is advancing exponentially."
Wadhwa describes his own childhood memories of how he imagined what technology could do for our lives, both now and in the future. For example, he discusses how the once distant dreams of robots being created to become companions and helpmates for us are now becoming a distinct reality.
Wadhwa touches on Google's study into driverless cars, and how within three years' time we will have self-driving cars. These vehicles might become the norm. Wadhwa says, "You think it's a coincidence that Google calls their operating system Android? It has big plans. Watch and see what happens over the next decade."
Wadhwa predicts that, "...within 15 years we will be having debates about whether human beings should be allowed on the highways or not…human beings, enjoy your cars while you can, because they'll be self-driving before you know it."
Wadhwa sees a bright future in regards to technology. He says, "We could have our Star Trek future in which it's not about the acquisition of wealth anymore. It's about uplifting humanity, bettering mankind."
Panel Discussion at the Milken Institute
TEDx Talk
Speech at Emory University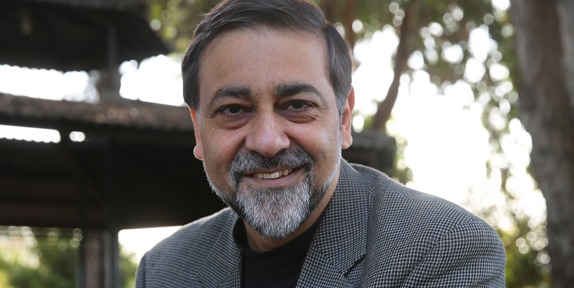 Vivek Wadhwa is a Fellow at the Arthur & Toni Rembe Rock Center for Corporate Governance, Stanford University; Director of Research at the Center for Entrepreneurship and Research Commercialization at the Pratt School of Engineering, Duke University; and Faculty and Advisor at Singularity University. He is author of The Immigrant Exodus: Why America Is Losing ... more