* Please note that while this speaker's specific speaking fee falls within the range posted above (for Continental U.S. based events), fees are subject to change. For current fee information or international event fees (which are generally 50-75% more than U.S based event fees), please contact us.
Top25 Speaker Voting

Vince Papale needs 8 vote(s) to make it into the Top 25 speakers on Speaking.com!
Speaker Booking Tip
"Tip: speakers bureaus can provide: speaker fee negotiation, insurance, smooth logistics and value add-ons such as extra sessions. "
For Event Planners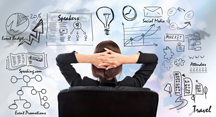 • Keynote Speaker Booking Toolkit.
• Booking a Celebrity Speaker.
• How to Find and Book the Right Speaker.
• Google+ Event Planning Forum.
• Tips for International Clients Booking U.S. Based Speakers.
Similar Speakers
Bryan Clay

The 2008 Olympic Gold Medalist in the decathlon, Bryan joined an exclusive group of American decathletes who earned the title of "World's Greatest Athlete," including…

Ronnie Lott

Considered one of the best players of NFL history, Ronnie Lott's professional football career spanned 14 seasons, from 1981 to 1995, during which he won…

Len Berman

With over 4 decades in broadcasting, there is no major sports event that Len Berman has not covered. He has been to many Super Bowls,…

Our account rep was great to work with. He helped facilitate some specific requests on our part, kept us in the loop of any issues, and promptly replied to all communications. Thanks for making this a great event!
Foundation for Economic Education
About SPEAKING.com
Established in 1994, we are exclusive agents for some of the world's leading experts, celebrities and professional speakers.
We offer event planners a fully staffed speaker logistics planning team, plus a personal SPEAKING.com Account Executive – a knowledgeable and trustworthy partner. We guarantee your satisfaction with your speaker and a smooth booking process.
Contact us today to book your favorite speaker.

"What can I say but thanks so much for sharing you, your family and your story with NAIFA-PA. it was so much fun having you with us. We certainly enjoyed having Janet with us and "mini" Vinnie was the hit of our dinner. You certainly were an inspiration to our attendees and you set a new standard for future meetings. To have a speaker of your caliber at our functions is a very special treat, one that future leaders will have a tough time duplicating. I am looking forward to seeing INVINCIBLE. It will be a great film to see."
Scott D. Jackson, CAE - Executive Vice President & CEO - NAIFA-PA

"It was a pleasure working with you on this event. Thanks so much for all of your help in promoting it, and for doing a fantastic job inspiring people with cancer and their loved ones. Looks like you made quite an impression on Mark Wahlberg, too. I hope you and I can remain in touch and work together again. It was so much fun."
Scott D. Bluebond - Marketing and Communications Director The Wellness Community of Philadelphia

"I just wanted to extend my sincere thanks for agreeing to speak at Bishop McDevitt last Friday. I thoroughly enjoyed your presentation, and reviews from everyone I spoke to - teachers and kids - have been universally positive. I know Lisa Ford and the gang from McDevitt could not have been more pleased. I did just check out your web site and it is very cool - certainly both informational and attention grabbing. Best of luck with the movie and the continued success we all certainly hope continues to come your way. Thanks so much again!"
Andy Costanza - Interboro High School

"I wanted to tell you that every time I have a doubt or a hard day I think about what you are all about. I think about the speech you made for us at the Burlington County Chamber of Commerce and how inspiring it was. I think about all the challenges you have overcome in your life. It picks me up and makes me refuse to give anything less than my absolute best. I just wanted to Thank You for being such an inspiration."
Greg Janney - Comcast Spotlight

"Vince Papale′s story doesn′t end with NFL football; he′s really an everyday guy who′s repeatedly beaten long odds to take full advantage of life′s opportunities. His story illustrated to us that people can still realize their dreams through persistence. You can′t always win against long odds, he said, but you can always stand up and take your best shot. He advised our members to give 110% and to expect to succeed. If you don′t make it, he said, you can still walk away with your head held high. There′s no shame in losing, he said, only in not trying and in not striving to do your best. He connected with his EBMA audience. Our organization′s members gave him a standing ovation."
General Dynamics- Electric Boat Company, Groton, CN

"Thanks for an inspiring and motivations speech. You are a true living legend."
U.S. Healthcare/HMO. Keynote speaker - National Sales Rally

"May I take this opportunity to thank you on behalf of Deborah for your gracious giving to our humanitarian effort. We are privileged to consider you a member of the Deborah family and making a reality of the words" "Deborah - where healing comes from the heart."
Deborah Hospital Foundation. Executive Director. Participation in Fund Raiser

"Your opening remarks and presentation were excellent and well-received. It is a pleasure to meet and speak with someone who has participated in professional sports and knows what a privilege it is to be so gifted and motivated to be able to perform. And, not only to perform, but perform as well as you did. Your enthusiasm for sports and life is to be admired."
Iron League of Philadelphia

Thank you for your help in making our wellness day such a success. We really appreciate your participation; it could not have been accomplished without you!"
Sterling High School District

"Thanks to my dear friend, Vince Papale, our annual Notre Dame/Penn State Banquet was a huge success. You seem to have the unique ability to do a quick overview of an audience, and address your remarks appropriately. I received many comments from members of both clubs telling me how they enjoyed your excellent mix of humor, fun, in addition to your more serious side relative to the remarks you made!"
Notre Dame/Penn State Banquet

"On behalf of the Board of Managers of the Camden County Unit of the American Cancer Society, we would like to take this opportunity to thank you for making the Monsignor Sharkey Roast a great success. The unit is grateful for your commitment to support the educational and patient service programs of the A.C.S."
American Cancer Society Fund Raiser

"We would like to thank you for being the guest speaker at our SPORTS NIGHT...your time and patience with the (special) athletes is greatly appreciated. We hoe you enjoyed yourself as much as we enjoyed having you."
St. John of God Community Services

"What else can I say" you were great! I received calls at the house this morning from parents who thought you were super!"
I.B.M. Recognition Picnic
Be Invincible!: A Playbook for Reaching Your Full Potential

Order Here




Invincible: My Journey from Fan to NFL Team Captain
In 1976, Vince Papale was a down-on-his-luck substitute teacher, part-time bartender, and season ticket holder for the Philadelphia Eagles, the team he'd grown up rooting for. He had always loved football, but the closest he'd ever come to playing on Sundays was in local rough touch leagues. Until fate stepped in.

Vince was thirty years old and wondering what he would do with his life, when he heard that Coach Dick Vermeil was holding open tryouts for the Eagles. He had nothing to lose, and with the coaches eyeing him, he ran an explosive 40-yard dash in just 4.5 seconds - a world-class time - and was offered a contract on the spot. But, as much as his speed, it was Vince's heart that impressed Vermeil.

But there was more to the story – Vince's success was tempered by a complicated family life, a past that continued to haunt him, even as a hometown football hero.

At its core, Invincible is an underdog story that will inspire others to pursue their dreams, too.
Order Here





SIGNATURE PROGRAM: The "Papale Playbook"
In Vince's energetic, enthusiastic, and passionate style, listeners get glimpses of what it took to go from a season ticket holder to Captain of an NFL Team. He shares his Leadership Playbook with his audience as well as telling stories about the people that impacted him, from some of sports coaching greats to his mentors. He took the opportunity of a lifetime and ran with it… lifting a team looking for a leader and a city starving for a hero. From the bleachers, as a 10 year season ticket holder to the Captain of an NFL Team, Vince relates how it was done with his Papale Playbook and how you can lead others to take it to the next level.

This program can include sub-themes of:

Team Building: Make your team special!
Leadership

MOTIVATIONAL
Hold Fast to Dreams
Going from being called a loser with no pedigree and no college football experience to Captain of an NFL Team is the stuff that dreams, and movies, are made. Using video clips from Invincible, Disney, and ESPN, Vince, a tremendous story teller, shares his tips on seizing opportunities, overcoming odds, fulfilling potential and taking it to the highest level. His energy, passion and humor will keep the audience on the edge of their seats. He made 2nd effort a part of his personality and got the ultimate last laugh on those who doubted him. He will bring people from tears of sadness to tears of joy and bring them to their feet as they feel his journey is their trip as well.

HIGHER LEARNING
Educate Yourself Into the Endzone
The untold story in Invincible is that Vince was a full-time teacher and coach at his high school alma mater, working on his master's degree, when he chased his wildest dream. Vince skillfully weaves his amazing story, with a nice blend of humor and passion, sharing his playbook for success mixing in education as the main ingredient. He relates his "Bucket of Crabs" story of how many of his peers were rooting against him to succeed and how, if it weren't for his teacher, coach and mentor, he never would have made it. He shows the way for his audience to grasp that "the more you learn the more you earn!"

HEALTH & WELLNESS
From Invisible to Invincible
One of the biggest hits Vince took was when he found out he had colon cancer. Now "green and clean," he raptures audiences with his story of his emotional journey on the road to recovery. He also shares with us his having to deal with mental illness in his family when he was a youngster and provides some coping tips. Now a spokesperson for cancer awareness, he wows audiences with his understanding, compassion, and humor when dealing with these life obstacles. From caregiver, to patient, to survivor you will feel ready to tackle any challenge after hearing Vince speak about one of his most passionate causes.
Keynote Speech
Motivational speaker and retired NFL athlete, Vince Papale demonstrates how we have the power to keep each other's dreams alive. At age 30, Papale's decision to try out for the Philadelphia Eagles was met with scrutiny by friends and family alike, because he had never played competitive football on the university level, let alone the level of the NFL. However, a single conversation with one of his former teachers empowered him with the will to pursue opportunity and the courage to risk failure.
"'Happy are those who dream dreams and are willing to pay the price to make those dreams come true,'" Papale recalls his teacher's words. He points out that many people's dreams don't come true because they fail to realize that our aspirations don't just magically "happen"; rather, like Papale's personal story shows us, you have to be willing to take action and oftentimes persevere through hardship to achieve your goals.
Keynote Speech