* Please note that while this speaker's specific speaking fee falls within the range posted above (for Continental U.S. based events), fees are subject to change. For current fee information or international event fees (which are generally 50-75% more than U.S based event fees), please contact us.
Top25 Speaker Voting

Victoria Labalme needs 7 vote(s) to make it into the Top 25 speakers on Speaking.com!
Speaker Booking Tip
"Tip: find a speaker in your local area to save on travel costs. Most speakers will also reduce their keynote fee for local events. "
For Event Planners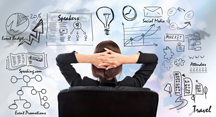 • Keynote Speaker Booking Toolkit.
• Booking a Celebrity Speaker.
• How to Find and Book the Right Speaker.
• Google+ Event Planning Forum.
• Tips for International Clients Booking U.S. Based Speakers.
Similar Speakers
Ichiro Fujisaki

Having served as Japan's top diplomat for issues concerning economy, trade, politics, and security, the honorable Ichiro Fujisaki is one of the most well connected…

Ann Handley

Ann Handley is a Wall Street Journal best-selling author, keynote speaker, and the world's first Chief Content Officer. A veteran of creating and managing digital…

Margaret Heffernan

CEO, entrepreneur, and author Margaret Heffernan doesn't play the game; she writes the rules. The experienced television writer, producer, and business woman helps leaders and…

My Account Executive was able to work within my quick turn around time and price limitations to find the perfect speaker for the job. Although I thought finding and booking a speaker for our sales meeting would be the most difficult part of the planning process, your agency made it the easiest.
Ales Group USA, Inc.
About SPEAKING.com
Established in 1994, we are exclusive agents for some of the world's leading experts, celebrities and professional speakers.
We offer event planners a fully staffed speaker logistics planning team, plus a personal SPEAKING.com Account Executive – a knowledgeable and trustworthy partner. We guarantee your satisfaction with your speaker and a smooth booking process.
Contact us today to book your favorite speaker.

"Victoria, the recent presentation skills session with you was remarkable! I was completely impressed with how well you listened to what really mattered to me, without mouthing the kinds of clichés and trite aphorisms that abound in the speaking and coaching industry. Your insights, enthusiasm, and encouragement were more than worth the time and cost."
Stephen S. Pappaterra, J.D.,
Senior Vice President & Director,
PNC Bank

"Amazing!! Victoria coached my presentation beyond success! Her understanding of why the usual corporate presentation doesn′t work, what to do to fix it, and how to capitalize on group dynamics was phenomenal. She clearly placed me ahead of the pack, especially in the eyes of the audience. The communications session with her was fun, engaging and informative, and the techniques she taught me were brilliant."
Chris Puco,
Eastern Area Sales Manager,
Baxter BioSurgery

"Victoria has an incredible talent for honing in on the heart of what her clients are trying to say, and then working with them to write and refine their remarks down to the smallest details—specific word choices, pacing and gestures. The result is the ability to present with tremendous confidence and profound sincerity—both of which audiences respond to and appreciate. After working with her to craft the most well-received presentation of my career, I can′t imagine flying solo again."
Deborah Marquardt,
Vice President, Integrated Marketing Communications,
L′Oreal USA

"I received dollars of wisdom for every penny spent on my presentation coaching with Victoria Labalme. Victoria helped me not just to 'speak' to groups, but instead, she taught me how to really communicate, to find my style that was individual to me, vs. a one-size fits all canned approach. What I say now is much more succinct, there is a clear thread weaving through my content, and people can follow me in a way they couldn′t before. Victoria combines energy, intensity, and a wonderful sense of humor in your coaching sessions with her. Who doesn′t like to laugh while learning? Very purely said, I highly recommend her."
Marty Scirratt,
Senior Vice President, Sales,
Administaff

"Working with Victoria was a life-changing experience for me, a truly defining moment. For me, it was like freeing myself from this chamber and coming through to a large audience with what I really wanted to communicate. I was able to speak from the heart and from my personality. Most coaches turn you into a puppet, but Victoria worked with me from the inside out, in a way that made me feel comfortable and at ease. The experience was second to none. I owe her a million thanks."
Nicole Rhind,
Assistant Vice President,
L'Oreal

"Victoria Labalme is a true master when it comes to performance and presentation skills. Her insights are outstanding and her ability to help me connect with audiences has been incredible. I wish I′d met her decades ago. If you′re a communicator and you want to get better, Victoria is the answer!"
Mark Miller,
VP of Training and Development,
Chick-fil-A

"I can't thank you enough for the outstanding performance at our National Sales Meeting here in St. Louis. It was a huge hit with our sales and management team. The training sessions you did on ′turning presentations into performances′ well exceeded our expectations. In fact, the comments and feedback from our folks were overwhelmingly positive and we have seen an immediate impact on sales activity and new business since our meeting. Thanks again!!"
Tom Chelew,
VP,
Enterprise Rent-A-Car

"Victoria draws out the best in you by truly listening and understanding the message you are trying to convey. She showed me how to transform my content into authentic and memorable stories that I could deliver with confidence and flair. If you have an important message to deliver, or just want to find your authentic voice and become a speaker that people remember, Victoria will take you on an entertaining and enlightening journey you will never forget. P.S. Pay her lots of money…she's worth it!"
Trish Lum,
VP Operations,
Starbucks

"Victoria doesn′t just connect; she inspires you to reach for the stars. An amazing, moving experience that will challenge you to look at your communication skills in an entirely different light."
Todd Fithian,
CEO,
The Legacy Companies, LLC

"Victoria: Thank you so very much. Your help was immeasurable. Over the years, I looked into taking a course on presentation skills a number of times, but after watching those who were teaching it - I never felt compelled to sign on. Today, after working with you for only a few hours (not to mention that it was just over the phone - and have never met you in person), I can say without hesitation, that my decision to trust your ability in helping me improve my presentation skills, was not only a great decision but in fact, exceeded my expectations. I look forward to working with and learning from you again soon."
Diane Craig,
President,
Corporate Class, Inc.

"Victoria exceeded my expectations. As a direct result of her coaching: I am confident with my movements on the platform, my stories and metaphors come alive, my points ′land′ with my audience and I now use the power of the pause. My investment in her professional coaching pays dividends every day."
Jack Perry,
Senior Vice President, National Sales Development,
John Hancock

"Dear Victoria: I write to express my sincere thanks for the phenomenal job you have done as my speech coach. Your knowledge of all the different areas that are key to a good speech is impressive. I am particularly grateful for the work you did helping me draw out the big themes and points, for the dramatic techniques you showed me how to employ, the crucial time management skills you imparted, the practice and preparation drills that paid off, and your dependability and availability. I cannot believe I received a standing ovation. The techniques you taught me will stay with me for the rest of my career, indeed life, and I remain grateful. I only wish I had hired you years ago."
Matthew F. Pawa,
President,
Law Offices of Matthew F. Pawa, P.C.
Crazy, Busy, Nuts: Getting off the Conveyor Belt of Life
Do you ever wake up stressed just thinking about your day? Does the week feel like a non-stop "conveyor belt" of commitments and to-do lists? In this comedic, high-energy, entertaining performance, LaBalme takes the challenging issues in your organization and transforms mindsets by delivering practical tools for managing the chaos and inspiring change.

Packed with customized humor and cutting edge commentary, this keynote provides your team with the specific skills needed to move beyond the "crazy busy" mindset, communicate more effectively and become more productive at work and in life.

Themes and outcomes include:


Dramatically Improved Communication Skills
Practical Tools for Managing the Chaos
Life Balance & Wellness
Reduced Stress
Inspiration

A Broadway-level customized performance to inspire and entertain your audience, this presentation is ideal for opening or closing an event.

The Art of Business: Engaging Your Brilliance
In this high-energy, results-oriented keynote, LaBalme delivers a full spectrum of "stage and screen secrets" to help your team catapult its communication and relationship building skills – and to take action.

Based on her three-angle Prism Effect™ system, LaBalme provides your team with specific tools to look at business anew and capitalize on opportunities, listen effectively, communicate with impact and tap into their own unique talents and creativity to catapult performance and profitability.

The result: the transformation of everyday business interactions into an art, ultimately positioning your organization and its people in a class of their own.

Themes and outcomes include:


Dramatically Improved Communication Skills
Dramatically Improved Presentation & Consultative Skills
Superior Client Care through Improved Listening Skills
Employee Engagement & Revitalization
Innovation & Creativity
Inspiration

A performance extravaganza guaranteed to revitalize your audience, this presentation is ideal for opening or closing an event.
Keynote
Victoria Labalme analyzes how we can fully tap into our talents and resources while dealing with the "crazy-busy" mindset that dominates our society. She discusses how this "busier means better" trend is actually hindering us from doing more.
Many of us have the sensation that time runs like a conveyor belt and we're trying to pack as many things into our day as we possibly can. It's become a status symbol to be "crazy busy" and people actually brag about how little sleep they got last night or last year. "These words that we use unconsciously actually come into our psyche and affect our lives," Victoria points out. "And it's not the best way to take advantage of your talents and your team."
Speech Excerpt
TEDx Talk