* Please note that while this speaker's specific speaking fee falls within the range posted above (for Continental U.S. based events), fees are subject to change. For current fee information or international event fees (which are generally 50-75% more than U.S based event fees), please contact us.
Top25 Speaker Voting

Vernice "FlyGirl" Armour needs 1 vote(s) to make it into the Top 25 speakers on Speaking.com!
Speaker Booking Tip
"Tip: speakers bureaus provide added value that you cannot get by booking speakers directly. "
For Event Planners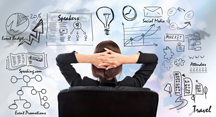 • Keynote Speaker Booking Toolkit.
• Booking a Celebrity Speaker.
• How to Find and Book the Right Speaker.
• Google+ Event Planning Forum.
• Tips for International Clients Booking U.S. Based Speakers.
Similar Speakers
Willie Jolley

Rated the " #1 Motivational & Inspirational Speaker and Singer in America" by Get Motivated Seminars, Dr. Willie Jolley became speaking sensation after being fired…

Glenda Hatchett

For a decade, millions watched Judge Glenda Hatchett's compassionate and just rulings on the hit court show Judge Hatchett. As a speaker, the seasoned legal…

Myrtle Potter

For over three decades, Myrtle Potter has dedicated herself to the needs of patients and consumers worldwide as a leader of some of America's most…

SPEAKING.com does a wonderful job! Our AE always responds promptly and is very professional, thank you!
AlphaNet
About SPEAKING.com
Established in 1994, we are exclusive agents for some of the world's leading experts, celebrities and professional speakers.
We offer event planners a fully staffed speaker logistics planning team, plus a personal SPEAKING.com Account Executive – a knowledgeable and trustworthy partner. We guarantee your satisfaction with your speaker and a smooth booking process.
Contact us today to book your favorite speaker.

"Vernice was amazing! I appreciated the fact that she requested to interact with our students prior to the start of graduation. She is highly personable and the students resonated with her speech."
Argosy University
"Vernice's message and energy and sense of humor combined to create an amazing experience for all who attended our event."
Unisys Corp.
"There's no shortage of achievements. You're awesome girl... You're awesome!"
Oprah
"I was so inspired, I hit the ground running with several ideas that I have been planning for months now..."
M. Mack Jones, Bank of America
"I've shared stage with hundreds of great speakers over the past 20 years, and they all better take notice because Vernice Armour is a force, a powerhouse, and I highly recommend her to you. She will change your life!"
Les Brown, International Motivational Speaker
"One need only hear Captain Armour speak to understand why she is so sought after by CNN and shows such as Tavis Smiley and Oprah... This history making, mission-focused woman represents the 'total package'."
Paula Miller-Lester, Publisher, Minorities and Women in Business
Zero to Breakthrough
Vernice "FlyGirl" Armour went from beat cop to combat pilot in 3 years. Within a year she found herself flying over the deserts of Iraq supporting the men and women on the ground. After serving two tours overseas, she had become America's First African American Female Combat Pilot. When she returned home, she realized that many people want to create breakthroughs in their own lives, they just don't know how.
From her experiences, she created a 7-step process called the Zero to Breakthrough™ Success Plan. In this extraordinary book, she now reveals her astonishing story, and what principles formed the foundations of her unprecedented success.
Known to most simply as "FlyGirl", she is your battle-tested, personal coach in this unstoppable, tour de force methodology.
Cleared Hot!
You HAVE Permission to Engage Employee engagement, customer engagement, team engagement, personal engagement. No matter what area an organization is strategically trying to improve, individuals have to be engaged and execute in order for the plan forward! The key is giving the permission to engage from the inside out. Once that happens, your organization will be CLEARED HOT! There's no secret... a solid flight plan is the key. Give your attendees a fast paced message that will show how them how to:
Harness the power of a 'Breakthrough Mentality' mindset
Lead through mentorship
Leverage functional and individual diversity as a strategic advantage
Create breakthroughs for their teams with five simple steps
Who Needs A Runway?! Take Off From Where You Are!!!
The bottom line is that we have to move into action from where we are! Unfortunately, many people become paralyzed in the preparation phase. Decide what you want, put your stake in the ground and execute! Vernice calls this making a commitment to the commitment. Give your organization the boost they need to come together as a team, understand how their objectives support the overall strategy and accomplish the mission achieving the desired results! Give your attendees an invigorating perspective that reveals how to:
Infuse passion in your life professionally and personally!
Recognize and utilize the skills and talents of everyone around you
Lead a Zero to Breakthrough™ life with a 'Breakthrough Mentality' as the foundation
Unleash your full potential no matter where you are personally starting from
Zero To Breakthrough™
A Breakthrough Mentality Creates A Breakthrough Life! Put passion back in your life and design the path to your dreams with a 'Breakthrough Mentality.' Be inspired by Vernice's personal story of setbacks, challenges, adventure, success and triumph. Vernice takes you on an amazing journey through her life experiences and, most importantly, the lessons learned. Unleash the personal leadership power needed to take your life to the next level! Attendees will discover:
How Passion, Purpose & Positive Steps create breakthrough results and shape your destiny
The Tangibility of Possibility
Delay is not Denial and to Retreat does not mean Defeat
How to ignite your spark and make YOUR dreams a reality!
Driving Diversity Deep into the DNA of Your Organization
One Mission, One Goal, One Team Vernice reveals, as a former Diversity Officer for Headquarters Marine Corps and liaison to the Pentagon, what it took to help a 200,000 personnel organization get back on track! When you bring people together, you will have differences and similarities that result in tension and complexities... THIS IS NORMAL! How you MANAGE diversity is the key! The leader will discover how to:
Know your people and harness the power, skills and talents of the team
Unleash the full potential of diversity to impact the bottom line
Effectively tap into the power of the Employee Resource Groups (ERGs)
Teach everyone to be an ambassador for diversity
Create a culture that values and respects all team members: One Mission, One Goal, One Team!
(Great for senior and middle management, Diversity Councils and Employee Resource Groups)
Vernice Armour: Keynote Speech
Vernice "FlyGirl" Armour has pretty much been there and done it all; the first African American woman in the Nashville Police Department motorcycle squad, the first African American female Combat Pilot, a professional football player along the way… but her question is, why don't you believe you can achieve like she has? She sets out her philosophy that if you allow yourself to have "Permission to Engage": "We are the bombs, bullets, missiles, just waiting to be loaded up for that next mission, to do what we are called to do. At what point do we choose to engage, and how are we engaging?"
Vernice tells her audience that anything is achievable if they want it badly enough and plan well enough. "When people asked me what I wanted to do when I was a little girl, I knew what I wanted to do: I wanted to be a police officer. I had a flight plan, just like that day on the battlefield. Ask any kid what they want to be, they don't say I think I'll try, or I might… they know what they're going to be… they're not even thinking about how, are they, they are ready to engage."
Advancing her simple but effective message as to what you should be doing with your flight plan, she explains, "Where are you and where do you want to be? That's it. And you have direct order: do not think about the how. Create the full picture first, because as soon as you start thinking about the how, next thing you know your dreams start going down."
Keynote Speech Clip