* Please note that while this speaker's specific speaking fee falls within the range posted above (for Continental U.S. based events), fees are subject to change. For current fee information or international event fees (which are generally 50-75% more than U.S based event fees), please contact us.
Top25 Speaker Voting

Tony Alessandra needs 5 vote(s) to make it into the Top 25 speakers on Speaking.com!
Speaker Booking Tip
"Tip: some speakers might provide one of their popular book titles as a free gift to your audience. "
For Event Planners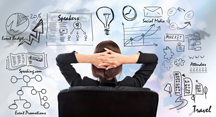 • Keynote Speaker Booking Toolkit.
• Booking a Celebrity Speaker.
• How to Find and Book the Right Speaker.
• Google+ Event Planning Forum.
• Tips for International Clients Booking U.S. Based Speakers.
Similar Speakers
Anthony Bourke

Accomplished fighter pilot and seasoned CEO, Major Anthony Bourke has helped thousands of leaders streamline growth and improvement in their companies. After flying hundreds of…

Ichiro Fujisaki

Having served as Japan's top diplomat for issues concerning economy, trade, politics, and security, the honorable Ichiro Fujisaki is one of the most well connected…

Victoria Labalme

Victoria Labalme helps professionals do more than communicate; she teaches them how to create an experience. The creative communications specialist and Hall of Fame Speaker…

Our speakers were absolutely outstanding and top class. Once again, thank you for making this happen for us. You have been outstanding and the best speakers bureau we have ever worked with!
Volkswagen
About SPEAKING.com
Established in 1994, we are exclusive agents for some of the world's leading experts, celebrities and professional speakers.
We offer event planners a fully staffed speaker logistics planning team, plus a personal SPEAKING.com Account Executive – a knowledgeable and trustworthy partner. We guarantee your satisfaction with your speaker and a smooth booking process.
Contact us today to book your favorite speaker.

"We asked for and you delivered an hour to remember! You met and exceeded my expectations. You were well prepared, applied the material that we requested and delivered a high-energy presentation. Thanks!"
Sandra Burns, Manager, Corporate Communications

"Tony Alessandra delivers and then some! He′s engaging, entertaining and right on the mark when it comes to tailoring his presentation to the audience. His message works on a number of levels. It′s a talented speaker who can involve his audience right from the get go, and hold their interest throughout. When an audience is still talking about the presentation the next day, you know you have a hit. Tony is gifted."
Sandra Carroll, The American Automobile Association

"A great speaker...both his message and his presentation are truly first rate."
Gary Duncan, Director of Human Resources, Toys "R" Us - USA

"Our association needed a presenter that had meaty customer relations content and left you laughing. Tony Alessandra fit that to a tee. His approach to customer relations and empowering our members to be in control of the presentation process was the message we needed to hear."
Gene Waddell, Florida Association of Insurance Agents

"Members and guests LOVED you. I received many, many, many unsolicited compliments about you. It′s a great feeling for me. Especially, you impressed the more seasoned members of our organization. They are a hard bunch to impress!"
Mary Sandro, Professional Edge

"Dr. Tony Alessandra established immediate rapport with an audience of 225+ sales professionals, demonstrated a pragmatic approach to improving customer satisfaction and retention through collaborative selling and ignited my sales team exactly as I had hoped. Well done and certainly a curtain call is in order!"
Kevin Dougherty, REED Construction Data

"Tony′s presentation had real impact. The points he made were not only relevant to our audience; they were delivered in a way to make them memorable and fun. It was great to have such an important topic delivered with punch as well as humor."
Corrine Smith, Black & Veatch

"I had so many great compliments about your presentation, but more important, your business message, they are too numerous to mention specifically to you!"
Linda Curtin, National Speakers Association

"It is hard to be the first speaker in the morning, especially after the meeting attendees had an "open evening" in Miami the night before. However, you drew people into the room until it was full, and no one even considered leaving."
Alan Nissalke, American Logistics Association

"Your presentation was just what the doctor ordered! The independent financial advisors appreciate practical suggestions on how they can build their practice."
Dave Anders, Integrity Companies

"Tony Alessandra excited our audience! He is a vibrant speaker that uses examples we can all relate as well as to clearly articulate his point. He mixes humor with real world experience and certainly can perk up an audience. His message was relevant to our needs and he does his homework. Not only was he a "Motivational" speaker, but we all can walk away with something that can be applied in our everyday business transactions. Recommend to all, 2 thumbs up!"
Jody Pencek, Baan Americas

"You delivered exactly what I had hoped for after an exhausting and emotional series of prior presenters. Quite a tough act to follow."
Chris Chapman, Pfizer, Inc.

"Your Program far surpassed my expectations. Your interactiveness with the delegates in attendance, your positive up beat attitude, and your dedication to what you believe in truly shined on stage and off."
Mark Odell, Baan Americas

"Your presentation at AIUM in Nashville was fabulous - everything I had hoped and more…There is nothing I would have changed. The overall reaction of the audience was unanimously positive on all fronts. Everybody was enthusiastic and many were still talking about your presentation all the way through the convention. In short - you were a hit!!"
Beryl Benacerraf, American Inst. of Ultrasound in Medicine

"I found Tony to be a powerful speaker. His message was thought provoking, inspiring, and gave my team useful tools that could be incorporated immediately."
James McPartland, Star Trac Fitnesss

"Tony Alessandra totally engaged my sales team from minute one. He incorporated our language into his presentation and made the audience believe he understood everything about our business. There were a lot of "take-aways" that will stick with my team for a long time."
Linda Palczuk, AstraZeneca

I think our president said it best…"Of all the speakers we have had, you′re the first person to listen to what we had to say and incorporate that into your presentation."
David McCafferty, Carter Lumber Company

How do you translate typically mundane topics like Customer Loyalty and Embracing Change into a delivery using common words and levity that the entire breadth of an organization can understand and remember? Tony Alessandra. If you hear him once, then you will want to hear him again!"
Greg Wallendar, Thermo Finnigan

"The radio business in Seattle has changed. We now need to prospect, sell, and create apostles in our industry. You hit the target right on. Your presentation addressed our needs specifically. In fact, I was most impressed with your personal touch…Talk about customer service! I am thoroughly impressed that you cared about our goals and did everything in your power to make the event a huge success."
Ann Marie Bobin, Puget Sound Radio Broadcasters Association

"You were over the top, and far exceeded our expectations. Everyone from the Executive Staff in attendance, to the Sales Directors, Regional Leaders, Marketing Team… the entire group was impressed. We appreciate your message, energy, style of presentation, and most importantly the delivery. We will definitely be in contact about potential future opportunities, and from one Socializer to another… "Let the GOOD TIMES roll."
Christopher Moreland, GE Engine Services
Charisma
Put simply, charisma is what makes people like you--even when they don′t know you. It′s that special magic that gives the super-successful the ability to influence and persuade others. Do you have to be born with it? Definitely not, says Tony Alessandra, Ph.D., one of the most respected leadership motivators today. Whether you′re a CEO or a clerk, an engineer or an entrepreneur, a store manager or a member of the PTA, charisma is something that can be learned, and learned fast.

Using self-quizzes and examples of charisma in action, Alessandra demystifies the concept of charisma, defines its seven key components, and offers a step-by-step program in "charisma basics" that shows you how to:

Make first impressions powerful and positive
Master the art of public speaking
Develop the six essential skills of dynamic listening
Jump-start your persuasive powers using four simple steps
Harness the vital resources of time and space
Motivate others by recognizing and adapting to the four core personality types
Create and communicate your vision, your ideas, your products.


Order Here




Be Heard And Be Trusted
How you can use the secrets of the greatest communicators to get what you want!
Order Here





COMMUNICATION SKILLS
The Platinum Rule
Relationship Strategies for Building Customer and Employee Loyalty. Most of us never figure people out. We just ricochet through life, getting along with some people and dealing as little as possible with others because they're so different from us. In this HIGHLY entertaining and insightful program, Tony Alessandra shows you how to practice The Platinum Rule: "Do unto others as THEY would like done unto THEM!" Once you understand and master The Platinum Rule, you'll be able to build bridges to people of any style in any business or personal situation. The Platinum Rule content is practical... accurate... and immediately useable. Here's what you'll learn:
How to spot the clues that help you "read" other people and accurately determine their behavioral style.
What makes people tick, their strengths and weaknesses, likes and dislikes.
How to practice adaptability-changing your strategy and/or approach based on the situation or the person whom you're dealing with.
How to Develop Your Charisma as a Leader
What impact could you have on your employees or colleagues if you decided to unleash your TRUE charisma? How would it feel to be in command of such influence? Can you imagine just how much this would enhance your leadership influence and other areas of your life? As an applied behavioral scientist and human relationships expert, Dr. Tony Alessandra has spent his career studying the different ways people interact with each other. His research (in his Charisma book) revealed several specific qualities charismatic people demonstrate. These "magical" qualities are present in everyone to varying degrees. The people we think have a lot of charisma have just developed their qualities to a higher level than most. In this program, Dr. Alessandra uses his research to create a simple, yet powerful, system to help you strengthen your charisma and become a more effective leader.
CUSTOMER LOYALTY
How to Get and Keep Customers... For Life
How to Get and Keep Customers... For Life. Turn your customers into business apostles who "preach the gospel" according to your company. Dr. Alessandra discusses the importance of a customer-driven focus including key insights for creating customer intimacy, customer retention, and customer satisfaction. In this dynamic program, he reveals strategies for turning moments of misery into moments of magic for your customers and shows how everyone in your organization can increase customer loyalty by:
Building value for the customer
Differentiating your company, products, and sales reps from the competition
Cross-selling a range of products and services to both increase profitability and customer retention
Increasing your internal customer responsiveness and external customer satisfaction
Creating an emotional attachment with your customers
SALES
Collaborative Selling
How to Gain the Competitive Advantage in Selling. Selling today has evolved from a transactional, one-shot sale mentality to building lifetime customer relationships; from persuading and telling to problem solving and helping; from low-price selling to value-added selling. In this interactive session, Tony shows your sales and service reps how to become a solution consultant by focusing more on studying customer needs and assuring customer satisfaction than on pitching product features. Some of the guiding philosophies of this program include:
Prescription before diagnosis is malpractice
People don't buy because they're made to understand, they buy because they feel understood
Professionals are defined not by the business they're in, but by the way they're in business
When two people want to do business together, they won't let the details stand in the way
The sale begins when the customer says... Yes
Tony Alessandra: The Platinum Rule
Dr. Tony Alessandra outlines his unique key principle, "The Platinum Rule," which is that to be successful in sales and relationships you must do unto others as they would like to be done by; in other words, instead of thinking what you would like in a particular situation, you must adapt and see what they would like: "When I moved to the West Coast I stuck to the golden rule [do unto others as you would like done to you] and I treated San Diegans as I wanted to be treated, I treated them like New Yorkers. Do you see a potential problem here?"
Dr. Alessandra shows that the best results will come in terms of sales, customer loyalty and employee relationships if you are able to get inside the head of the person with whom you are working and figure out just what it is that they want. "Talk to people in ways that make them want to listen," he says, "lead them in ways that internally make them want to follow. People won't tell you how to treat them, that'd make it too easy, but what they do is send out signals."
Keynote Speech
Tony Alessandra: Demo Video
Tony Alessandra: Create Faster Rapport and Recognize Behaviorial Styles
Tony Alessandra: Creating Customers Not Just Sales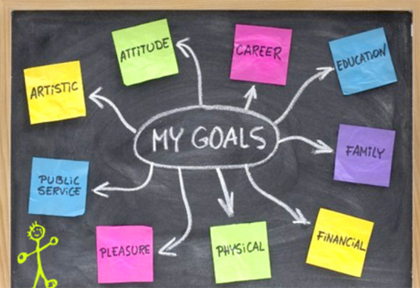 Goals are the most important tools you need to accomplish anything, and there are certain steps you can take to complete your goals after you've made them. There are certain areas you need to consider while you work towards your goals, which will help you succeed: Define your goal. Your first task is to work ... more