The author of books whose sales total more than five million copies, have been translated into sixteen languages and have appeared over three hundred times on the Wall Street Journal bestseller list, Tom Rath is recognized as one of the most influential thinkers on employee engagement and leadership of our time.
Tom's debut, How Full Is Your Bucket?, became a #1 New York Times bestseller. A follow-up, StrengthsFinder 2.0 was Amazon's bestselling book across the globe in 2013. Further New York Times bestsellers followed in Strengths Based Leadership, Wellbeing, and Eat Move Sleep: How Small Choices Lead to Big Changes.This last named was chosen by Apple iTunes as one of the best non-fiction books of the year and by the Globe and Mail as one of its top three business books of the year.
In addition to his hugely successful writing and research, Tom is in high demand as a guest speaker. He is also a guest lecturer at the University of Pennsylvania and Senior Scientist and adviser to Gallup, an organization for which he previously ran the employee engagement, strengths and well-being programs. A graduate of the University of Michigan and the University of Pennsylvania, Tom has also been a vice-chairman at VHL, the cancer research organization.
Full Profile
Tom Rath is an expert on the role of human behavior in business, health, and economics. He has been described by the media and business leaders as one of the greatest thinkers and non-fiction writers of his generation.
Tom has written five of the most influential books of the last decade. His first book, How Full Is Your Bucket?, was a #1 New York Times bestseller. His 2007 book, StrengthsFinder 2.0, was Amazon's #1 selling book worldwide in 2013. Tom's most recent New York Times bestsellers are Strengths Based Leadership, Wellbeing, and Eat Move Sleep: How Small Choices Lead to Big Changes.
Published in late 2013, Eat Move Sleep was recognized by Apple iTunes as one of the best nonfiction books of the year and by The Globe and Mail's as one of the 2013's top three business books. In total, Tom's books have sold more than 5 million copies, been translated in 16 languages, and made over 300 appearances on the Wall Street Journal's bestseller list.
In addition to his current research, speaking, and writing, Tom is a guest lecturer at the University of Pennsylvania and a Senior Scientist and advisor to Gallup, where he previously led the organization's work on employee engagement, strengths, and wellbeing. Tom has also served as vice chairman of the VHL cancer research organization. He earned degrees from the University of Michigan and the University of Pennsylvania. Tom and his wife, Ashley, and their two children live in Arlington, Virginia.
Tom Rath Speaker Videos
Speech Excerpt
"One thing he did which was much more important, in my opinion, was he created a very basic metaphor which served to simplify his research and his life's work for other people," says Tom Rath as he explains the inspiration behind his book How Full is Your Bucket? Remembering the work of his grandfather, Tom explains the "metaphor of the dipper and the bucket."
Tom Rath on Leadership, Strengths, and Increasing Employee Engagement
Movie Trailer - Fully Charged
Speech Demo Video
Speeches / Speaking Engagements
Drawing on his multi-million selling books, Tom Rath offers his audiences the benefits of many years of research and experience into employee engagement and well-being. He shows how the best leadership comes from engaging employees and how their health and wellness is the greatest asset of your business.
Tom not only explains the reasons why engagement and well-being should be at the heart of your employee strategy, but goes on to provide his audience with a toolkit to make sure that they are using it as the most effective shot in their armory.
Sample customizable titles:
Leading Through Engagement
Strengths-Based Leadership
Engaging Employees from Recruitment to Retirement
Building on Your Strengths
Wellbeing: The Five Essential Elements
How Small Choices Lead to Big Changes
Why Health and Wellness Is Your Business
How Full Is Your Bucket?: Positive Strategies for Work and Life
* Please note that while this speaker's specific speaking fee falls within the range posted above (for Continental U.S. based events), fees are subject to change. For current fee information or international event fees (which are generally 50-75% more than U.S based event fees), please contact us.
Top25 Speaker Voting

Tom Rath needs 5 vote(s) to make it into the Top 25 speakers on Speaking.com!
Speaker Booking Tip
"Tip: find a speaker in your local area to save on travel costs. Most speakers will also reduce their keynote fee for local events. "
For Event Planners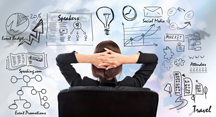 • Keynote Speaker Booking Toolkit.
• Booking a Celebrity Speaker.
• How to Find and Book the Right Speaker.
• Google+ Event Planning Forum.
• Tips for International Clients Booking U.S. Based Speakers.
Similar Speakers
Chip Conley

Chip Conley's incredible business success story has been based upon transformational leadership practices and an innovative design formula. Chip's methodology has been featured in TIME,…

Jon Gordon

Leadership expert, author, and motivational speaker, Jon Gordon helps groups shake out the negative and get on "the Energy Bus" to results. He is the…

Shawn Achor

With a highly distinguished academic career, Shawn Achor, a teacher at Wharton Business School, is a leading expert on the ways in which success and…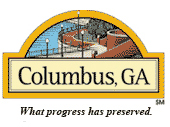 I so appreciated my representative for his responsiveness and for the ease with which I could communicate with him. This was my first time having to secure the talent for our program myself, and I could not have asked for a better experience with your speakers agency.
Mayor's Commission on Unity, Diversity and Prosperity for Columbus, GA
About SPEAKING.com
Established in 1994, we are exclusive agents for some of the world's leading experts, celebrities and professional speakers.
We offer event planners a fully staffed speaker logistics planning team, plus a personal SPEAKING.com Account Executive – a knowledgeable and trustworthy partner. We guarantee your satisfaction with your speaker and a smooth booking process.
Contact us today to book your favorite speaker.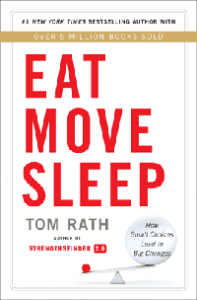 Once in a while, a book comes along that changes how you think, feel, and act every day.
In Eat Move Sleep, #1 New York Times bestselling author Tom Rath delivers a book that will improve your health for years to come. While Tom's bestsellers on strengths and well-being have already inspired more than 5 million people in the last decade, Eat Move Sleep reveals his greatest passion and expertise.
Quietly managing a serious illness for more than 20 years, Tom has assembled a wide range of information on the impact of eating, moving, and sleeping. Written in his classic conversational style, Eat Move Sleep features the most proven and practical ideas from his research. This remarkably quick read offers advice that is comprehensive yet simple and often counterintuitive but always credible.
Eat Move Sleep will help you make good decisions automatic — in all three of these interconnected areas. With every bite you take, you will make better choices. You will move a lot more than you do today. And you will sleep better than you have in years.
More than a book, Eat Move Sleep is a new way to live.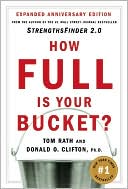 How Full Is Your Bucket? (Expanded Anniversary Edition)
How did you feel after your last interaction with another person? Did that person — your spouse, best friend, coworker, or even a stranger — "fill your bucket" by making you feel more positive? Or did that person "dip from your bucket," leaving you more negative than before?
The number one New York Times and number one Business Week bestseller, How Full Is Your Bucket? reveals how even the briefest interactions affect your relationships, productivity, health, and longevity. Organized around a simple metaphor of a dipper and a bucket, and grounded in 50 years of research, this book will show you how to greatly increase the positive moments in your work and your life — while reducing the negative.
Filled with discoveries, powerful strategies, and engaging stories, How Full Is Your Bucket? is sure to inspire lasting changes and has all the makings of a timeless classic.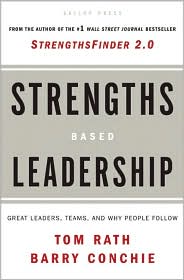 Strengths-Based Leadership
For decades, Gallup scientists have researched the topic of leadership. They've surveyed a million work teams, conducted more than 50,000 in-depth interviews with leaders, and even interviewed 20,000 followers to ask what they admired in the most important leader in their life. The results of that research are unveiled in Strengths-Based Leadership.
Using Gallup's discoveries, authors Tom Rath and Barry Conchie identify three keys to being an effective leader and use firsthand accounts from highly successful leaders — including the founder of Teach for America and the president of The Ritz-Carlton — to show how each person's unique talents can drive their success.
A new version of Gallup's popular StrengthsFinder assessment helps readers discover their own special gifts, and specific strategies show them how to lead with their top five talents. Loaded with novel research, inspiring stories, and actionable ideas, Strengths-Based Leadership offers a new roadmap for leading people toward a better future.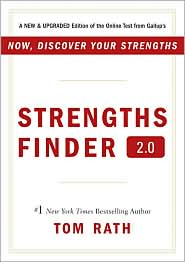 Strengths Finder 2.0: A New and Updated Edition of the Online Test from Gallup′s Now, Discover Your Strengths
Do You Do What You Do Best Every Day?
Chances are, you don't. From the cradle to the cubicle, we devote more time to fixing our shortcomings than to developing our strengths.
To help people uncover their talents, Gallup introduced StrengthsFinder in the 2001 management book Now, Discover Your Strengths. The book ignited a global conversation, while StrengthsFinder helped millions discover their top five talents.
In StrengthsFinder 2.0, Gallup unveils the new and improved version of its popular online assessment. With hundreds of strategies for applying your strengths, StrengthsFinder 2.0 will change the way you look at yourself—and the world—forever.
Available exclusively in StrengthsFinder 2.0 (using the access code included with each book):
The StrengthsFinder 2.0 assessment, fine-tuned to be faster and more accurate
A Strengths Discovery and Action-Planning Guide featuring: A customized version of your top five theme report; 50 Ideas for Action for building on your top five themes; A strengths-based action plan for setting goals
And much more on the StrengthsFinder 2.0 website: A strengths community area; Resources, activities, and discussion guides; A strengths screensaver and program for creating display cards of your top five themes

Sample customizable titles:
Leading Through Engagement
Strengths-Based Leadership
Engaging Employees from Recruitment to Retirement
Building on Your Strengths
Wellbeing: The Five Essential Elements
How Small Choices Lead to Big Changes
Why Health and Wellness Is Your Business
How Full Is Your Bucket?: Positive Strategies for Work and Life
Speech Excerpt
"One thing he did which was much more important, in my opinion, was he created a very basic metaphor which served to simplify his research and his life's work for other people," says Tom Rath as he explains the inspiration behind his book How Full is Your Bucket? Remembering the work of his grandfather, Tom explains the "metaphor of the dipper and the bucket."
Tom Rath on Leadership, Strengths, and Increasing Employee Engagement
Movie Trailer - Fully Charged
Speech Demo Video