* Please note that while this speaker's specific speaking fee falls within the range posted above (for Continental U.S. based events), fees are subject to change. For current fee information or international event fees (which are generally 50-75% more than U.S based event fees), please contact us.
Top25 Speaker Voting

The Water Coolers needs 6 vote(s) to make it into the Top 25 speakers on Speaking.com!
Speaker Booking Tip
"Tip: speakers bureaus provide added value that you cannot get by booking speakers directly. "
For Event Planners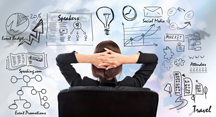 • Keynote Speaker Booking Toolkit.
• Booking a Celebrity Speaker.
• How to Find and Book the Right Speaker.
• Google+ Event Planning Forum.
• Tips for International Clients Booking U.S. Based Speakers.
Similar Speakers
Calvin Trillin

Calvin Trillin has been called "a classic American humorist" and The Nation's "deadline poet." He has written for The New Yorker for 40 years and…

Rita Dove

Rita Dove was the youngest person and the first African-American to be appointed Consultant in Poetry at the library of Congress. In 1993 she was…

Dan Glickman

Former U.S. Secretary of Agriculture, Dan Glickman addresses feeding a growing world, sustainable farming, and environmental stewardship through his current role in various research organizations.…

Everyone at your speakers agency were professional and helpful throughout the process, making it easy to book, communicate, and prepare for our event.
Hewlett Packard
About SPEAKING.com
Established in 1994, we are exclusive agents for some of the world's leading experts, celebrities and professional speakers.
We offer event planners a fully staffed speaker logistics planning team, plus a personal SPEAKING.com Account Executive – a knowledgeable and trustworthy partner. We guarantee your satisfaction with your speaker and a smooth booking process.
Contact us today to book your favorite speaker.

"THE WATER COOLERS have got the American workplace nailed. The hassles, headtrips, and hookups of our modern corporate culture are all captured in songs that are funny, lyrical, and dead-on. Move over Microsoft. THE WATER COOLERS have a new 'Office Suite' to install."
Fred Grandy, former US Congressman and CEO, Goodwill Industries, WMAL Radio

"I can't thank you enough for working with us to bring THE WATER COOLERS to the March of Dimes. The comments we heard after the show were "what are you going to do to top that ending"; "I felt like I was at a Broadway show"; "I haven't laughed that hard in ages"… THE WATER COOLERS were the hit of our weeklong meeting!"
Meredith RaynorDirector, Meetings and Special Projects March of Dimes

"We're so glad to have you guys back this year...our client couldn't imagine who we could possibly find to top your performance at last year's meeting."
Irene Majer-McArthurExecutive Producer/Director Impact Communications

It was fantastic! I want to hire them for my next sales meeting. They captured so many things that are so real in an office and it was funny!"
Nancy McKay, Vice President of Sales Clinique

"I love this show! I've worked for a small start-up company in middle America and now I'm on Wall Street and I think THE WATER COOLERS appeals to that whole spectrum of companies and workers."
Alicia Duran, Vice President of Research Merrill Lynch

"We're still getting rave reviews from the 600 business leaders who attended our event…you made our team look great and me by association; we appreciate that."
Judy Gray, President/CEO Fairfax County Chamber of Commerce

"It was super, I loved it. The ideas were brilliant; they really cut to the core of this office dynamic that I live every day and the talent was incredible!"
Shari Krikorian, Director of E-CommerceMasterCard International

"THE WATER COOLERS is hysterical music comedy from beginning to end. Anyone who has worked in an office setting will roar with laughter – our membership did. Don't miss this show!"
Barry R. Manus, PresidentHuman Resources Association of New York

"It was fantastic. I want to hire them for the sales meeting. They captured so many things that are so real in an office and it was funny."
Nancy McKay, Vice President of Sales, Clinique

"I love the show. I've worked for a small start up company in middle America and now I'm on Wall Street and I think the show appeals to that whole spectrum."
Alicia Duran, Vice President of Research, Merrill Lynch "It was super, I loved it. The ideas were brilliant, they really cut to the core of this office dynamic that I live every day. The talent was incredible."
Shari Krikorian, Director, E-Commerce, MasterCard, International "I thought it was great, it really rang true. I've had a lot of experience in the banking and insurance industries before I became an attorney and all the things that happen were reflected, but they make you laugh at it and that's great."
Jim McBride, Associate Attorney, Schulte, Roth, Zabel, LLP "The laughs were great. I loved it. It really transcended my expectations."
Rick Sabatini, Senior Graphic Designer, DDB Worldwide Communications Advertising "This was totally great. The talent was unbelievable."
Emily Furlani, Associate Art Director, Metropolitan Home "I loved it. On Monday, I'm going to have to go look for microphones because I think you all have been in my office. It's what I live everyday...with better singing and dancing."
Richard McKay, Project Manager, Davis, Brody, Bond Architects "I laughed so hard my cheeks hurt."
Ian Doherty, Associate Art Director, Home Magazine Partial Client List:


Microsoft
Sony Electronics
Alion Science
New York Life
JP Morgan
American Society of Association Executives (ASAE)
CBiz
Deutsche Bank
Pacific Life
Sterling Jewelers
Ditech.com
Society for Human Resource Management (SHRM)
March of Dimes
Drive Medical
Genworth Financial
The National Reinsurers Association
Cellular One
Palm Corporation
Viacom
GMAC
Lee-Hecht Harrison
Manage 2000
Orthofix
Financial and Insurance Conference Planners
Assurant
Greenpoint Mortgage
Countrywide
International Financial Marketing Group
United Drug
Deloitte U.S. Firms
Association of Corporate Counsel
KEYNOTE: GETTING TO GREAT PERFORMANCE
Great performance—why does it seem so elusive? We'll tell you why—because there are a ton of obstacles along the way and for some reason we can't always see them for what they are. This flexible keynote is designed to help attendees spot those barriers and be prepared with an arsenal of simple, fresh tactics to overcome them. Besides all of that, it's just plain funny.
The Water Coolers' "Getting To Great Performance" will leave your audience feeling energized, connected to each other, and equipped for the next challenge. And it will leave you looking like the smart, insightful, rock-star event planner that you are.
Takeaways can include:
The fundamental difference between personal and team performance and how the two relate.
3 simple rules of engagement that unleash the creative process and instantly create a forward-looking, positive dynamic in work processes.
How to detach from constant stimulation in order to achieve real results.
A 2-part technique to grab an audience with your message.
PURE, HILARIOUS ENTERTAINMENT
If you've talked about it around the water cooler, odds are THE WATER COOLERS have a side-splitting song about it. Your audience will love the way they musically send up topics such as annoying co-workers, office distractions, selling Girl Scout cookies at work and keeping up with technology. They can also write custom songs specifically for your audience and event.
And it's not just for corporate nine to fivers. Over the years they have developed specialty material for many different professional audiences—for example, for physicians a song about self-diagnosing patients to the tune of "I Heard It through the Grapevine" called "I Read About It Online" or "I'm a Mall Walker" to the tune of "I'm a Girl Watcher" for retail sales associates.
AWARDS SHOW
THE WATER COOLERS open with a roof-raising number customized to the event that tells the audience, tonight will be special. They keep the energy high with mini-tribute songs introducing the key awards, award categories, departments, or individual winners. Upbeat keyboard music plays while winners cross to the stage and they cap off the event with a rock anthem style comedy finale featuring lyrics written specially for the entire group of winners or organization.
As with all their material the approach is celebratory, completely appropriate, and always funny. If you'd like, they can also weave in short sets of material from their act to infuse even more entertainment throughout the evening. It's completely up to you.
MASTER OF CEREMONIES/EMCEE
THE WATER COOLERS will use their trade mark super funny songs to warm up, refocus, refresh, and energize your audience as they host or emcee your program. Each hosting job is unique, but here's an example of how they can provide a motor that delivers momentum and clarity to the event.
They might kick off the program with a 15-minute music and comedy performance to warm up the audience and focus them on what's ahead. Then they musically introduce the speaker that follows them, bringing him or her onto the stage seamlessly to keep the momentum going and return to the stage as needed to transition the program from topic to topic and speaker to speaker. After a break, they may do a comic rock number called "Gotta Take a Seat Now" that brings people back from the break and refocuses them on the stage so that the next speaker gets maximum impact. To wrap up, they often do a custom big send-off rock anthem.
Other Topics Include:
Office Dynamics/Relationships
Change Resistance
Pace of Change
Focus
Turning Ideas into Action
Motivation
Attitude
Management
Sales
Stress Management
Meeting Professionals International (MPI) Performance
The Water Coolers: HR in the House
The Water Coolers: ASAE Fellows Performance
The Water Coolers: Corporate Preview
The Water Coolers: Demo Video