* Please note that while this speaker's specific speaking fee falls within the range posted above (for Continental U.S. based events), fees are subject to change. For current fee information or international event fees (which are generally 50-75% more than U.S based event fees), please contact us.
Top25 Speaker Voting

The Passing Zone needs 9 vote(s) to make it into the Top 25 speakers on Speaking.com!
Speaker Booking Tip
"Tip: speakers bureaus can provide: speaker fee negotiation, insurance, smooth logistics and value add-ons such as extra sessions. "
For Event Planners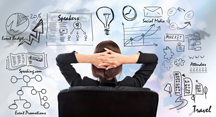 • Keynote Speaker Booking Toolkit.
• Booking a Celebrity Speaker.
• How to Find and Book the Right Speaker.
• Google+ Event Planning Forum.
• Tips for International Clients Booking U.S. Based Speakers.
Similar Speakers
The Water Coolers

For nearly 15 years, THE WATER COOLERS have entertained audiences around the world, as far reaching as Singapore and Australia, with their high energy, uncommonly…

Dan Thurmon

Dan Thurmon is the president of Motivation Works, Inc., where he has helped hundreds of organizations and individuals to implement action plans and move confidently…

Mike Rayburn

Three-time Carnegie Hall headliner, keynote speaker, humorist and captivating musician, Mike Rayburn uses his multifold skills to deliver inspirational and motivational speeches that will never…

Everyone at your speakers agency were professional and helpful throughout the process, making it easy to book, communicate, and prepare for our event.
Hewlett Packard
About SPEAKING.com
Established in 1994, we are exclusive agents for some of the world's leading experts, celebrities and professional speakers.
We offer event planners a fully staffed speaker logistics planning team, plus a personal SPEAKING.com Account Executive – a knowledgeable and trustworthy partner. We guarantee your satisfaction with your speaker and a smooth booking process.
Contact us today to book your favorite speaker.

"Your show was a resounding success for a hard-to-please audience. We especially appreciated the manner in which you pulled in themes from our event and industry. Thanks for capping off our conference with an incredible show."
- Northwest Airlines

"Wow! Your creativity, talent and energy exemplified our message... and what amazed our audience most was your ability to incorporate our message into your routine. Congratulations on an outstanding performance."
- Hilton Hotels Corporation

"We couldn′t be more pleased with The Passing Zone′s outstanding performance and their ability to convey the company′s message in a fun and entertaining way."
- Hewlett-Packard

"Your outstand performance substantially exceeded our expectations.  Everyone thoroughly enjoyed your humor and how you were able to make it relevant to our industry.  Well worth every dollar!"
- Deloitte & Touche

"Your performance was nothing short of spectacular.  And the piece where you actually juggled three of our attendees was one of the most hilarious things we have ever experienced.  What a finale!"
- The National Speakers Association
The Passing Zone on ICE: Innovation, Collaboration, Execution
Want a cool keynote experience? Just add I.C.E

Jon Wee and Owen Morse, The Passing Zone, are one of the most accomplished comedy duos in the nation, and they′ve done it by focusing on three success principles. Those same principles can help any group achieve fantastic results, and there is no better way to bring them these key ideas than through The Passing Zone′s hilarious, energetic, and inspiring keynote.

Innovation:
You want your company or organization to innovate, to be different, to stand out from the rest. Don′t do what everyone else does. Look for ways to be creative, unique, and move the world forward with new ideas. Success demands innovation.

The Passing Zone are innovators. They juggle astronauts (audience members), ride Segways while juggling inflated bags, and juggle chainsaws while dancing in tights and tutus. Their skill is unmatched, and their humor is unequaled, and you′ve never seen anything like it! These guys innovate each and every day, and they will inspire your people to do the same.

Collaboration:
Nobody accomplishes anything alone. In order to succeed, your people need to understand the importance of working with others around them. Rely on each other′s strengths. Collaboration requires trust, communication, cooperation - and practice!

Jon and Owen don′t just talk about collaboration, they do it! They rely on each other at every moment, on stage, for their success, and even their safety! Watch two people whose career is based on working together. Your people will see, like never before, that nothing beats effective collaboration.

Execution:
Great ideas and plans mean nothing without execution. Your people need to carry out their vision and their plans, and they need to do it with excellence. Get it done, and do it right! Give your customer the very best you have to offer.

The Passing Zone will execute excellence right in front of your eyes. They need to be flawless, or things go crashing to the stage! Their precision, skill, and success will blow your people away. They present outrageous, complex stunts, and they execute them live, on stage. If mistakes happen (and sometimes they do!), they are handled with precision and professionalism, which is all part of execution. Show your people execution at its best - and most fun!

Innovation. Collaboration. Execution. Add I.C.E. to your next event.

Teamwork: The Power of Partnership
Many speakers talk about teamwork. Jon and Owen do it.

Their success is proven, their talent unique, and nowhere else will you see such an exciting demonstration of the amazing things that can be accomplished when people work together.

The Passing Zone is a comedy duo who not only work together - their safety is in each other′s hands! Every moment of this presentation is a clear example of collaboration between two people who have prepared, who rely on each other′s strengths, who communicate, trust, and have fun cooperating. Their entertaining and inspiring performance uses big laughs, exciting stunts, and flawless teamwork, creating an unforgettable experience for any industry.

Audience members discover:

The importance of recovering from setbacks
How working well together creates a cohesive, effective team
The value of trust
What it takes for teamwork excellence
How to foster relationships with partners and customers
How to laugh together

Throwing chainsaws, balancing on each others′ shoulders while juggling flaming torches, demonstrating teamwork by getting people from the audience to participate - are all part of Teamwork: The Power of Partnership. Imagine your CEO standing in the middle of flying sickles and blazing torches! They even juggle three people from the audience in their exciting piece - People-Juggling.

Don′t just tell your people how to be a team...show them.

This keynote is all about people. Your people. Becoming better together.
The Passing Zone Corporate Promotional Video
Additional Performance Clips