* Please note that while this speaker's specific speaking fee falls within the range posted above (for Continental U.S. based events), fees are subject to change. For current fee information or international event fees (which are generally 50-75% more than U.S based event fees), please contact us.
Top25 Speaker Voting

Terry Savage needs 19 vote(s) to make it into the Top 25 speakers on Speaking.com!
Speaker Booking Tip
"Tip: find a speaker in your local area to save on travel costs. Most speakers will also reduce their keynote fee for local events. "
For Event Planners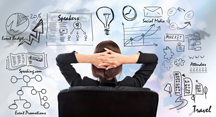 • Keynote Speaker Booking Toolkit.
• Booking a Celebrity Speaker.
• How to Find and Book the Right Speaker.
• Google+ Event Planning Forum.
• Tips for International Clients Booking U.S. Based Speakers.
Similar Speakers
Todd Buchholz

A managing director at the $15 billion Tiger hedge fund, Todd Buchholz has an extraordinary resume, encompassing the presidency of an international consulting firm employed…

Trish Regan

Emmy-nominated investigative journalist and graduate of Columbia University, Trish Regan, began her career on CBS News, where she covered the U.S. economy as a correspondent…

Dan Glickman

Former U.S. Secretary of Agriculture, Dan Glickman addresses feeding a growing world, sustainable farming, and environmental stewardship through his current role in various research organizations.…

Working with your speakers bureau has been a pleasure. Everyone on your team was extremely responsive and informative, and really helped us to customize our event. I will be sure to reach out to your agency again in the future with any speaker needs that I may have.
The Advisory Board Company
About SPEAKING.com
Established in 1994, we are exclusive agents for some of the world's leading experts, celebrities and professional speakers.
We offer event planners a fully staffed speaker logistics planning team, plus a personal SPEAKING.com Account Executive – a knowledgeable and trustworthy partner. We guarantee your satisfaction with your speaker and a smooth booking process.
Contact us today to book your favorite speaker.

Thanks so much for the excellent presentation you gave... We received many comments about your talk, and all were extremely positive. Your information was useful and interesting. Thanks for helping to make our meeting a success.
Barbara Estridge, American Feed Industry Association

As moderator, terry savage did the most extraordinary job I have ever witnessed. She sensed a disconnect between speakers and the audience and managed to direct questions to establish the needed connection and brought satisfaction to all.
Bob Tillman, ARMA -- Strategic Management Institute

Terry, You did a great job and added a level of excitement and interest we needed, especially on the economists panel. Thank you!
Richard Whiting, Financial Services Roundtable

"Thank you for your Economic Outlook 2009. Your presentation was excellent. We have received nothing but rave review from clients who attended the event, representing both novice and sophisticated investors. While everyone is understndably concerned about the current economic climate, everyone focused on the assurance provided by your mastery of the subject matter, combined with your very pragmatic and positive outlook for the future."
Bank President

"This is a note of appreciation for your presentation at our Executives Forum last week. I was amazed at how you tailored your lecture to the events of the day! We are all grateful for your stimulating delivery of some very good insights not only into the political scene and the markets, but your views of retirement issues. We′ll call upon you again."
Association Executive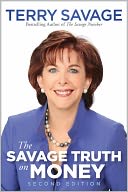 The Savage Truth on Money
The truth, the whole truth, and nothing but the truth on money
If you are overwhelmed by money decisions?and in today's post-crisis economy, who isn't?? Terry Savage can help. In The Savage Truth, Second Edition, she takes the fear out of financial decision-making and makes sound financial decisions something that you simply do, rather than something that you stress about. Most importantly, Savage shows you how to gain control over your financial future, setting you free to truly enjoy the present.
Details money basics, such as investing, retirement plans, life insurance, college savings, estate planning, and coping with debt
Provides methods to keep you on track to reach your long-term goals of financial independence
Describes technology you can use to improve your financial decision-making
The truth is if it were easy to make, save, and grow money, everyone would be rich. It isn't easy. But The Savage Truth on Money, Second Edition makes it a lot easier.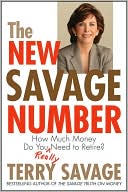 The New Savage Number: How Much Money Do You Really Need to Retire, Second Edition
Nationally known personal finance expert Terry Savage helps you answer the most important retirement questions
Will you ever be able to retire? How much money will you need? And how will you be able to reach your Savage Number? Financial expert and author Terry Savage offers street-smart advice for those hoping to retire. Whether you're approaching retirement age, just starting out, or in the middle of your career, Savage helps you create a long-term plan for financial security.
The New Savage Number provides the strategic guidance and hands-on techniques necessary to plan a successful retirement. Savage helps you figure out how much money you need to retire—your Savage Number—and how to invest to reach that goal. Then, as retirement looms, she guides you through the process of planning withdrawals. Savage offers advice on everything from getting personal finances organized to hedging against inflation to protecting against the devastating costs of long-term care.
The Savage Truth on Money
As a business and personal finance expert, Terry Savage shares her vast knowledge of the economy and financial markets in order to inform and educate her audience. Covering topics like, retirement, 401(k)s, annuities, investing, saving, and more, she offers individuals and organizations insights and practical advice that will make them more financially sound and savvy.
The Economy and Stock Market Outlook
Terry Savage started her career as a stockbroker and became a founding member—and the first woman trader—on the Chicago Board Options Exchange. This experience gave her the expertise to navigate the very complex world of Wall Street. In her presentations, Savage addresses the current state of Wall Street and the economy, the ramifications for businesses and individuals, and what you can do to improve your financial situation given the current circumstances.
Other Speaking Topics Include:
The Economy, The Markets and your Money
Economics Forecast: Money, Politics and the Markets
The New Savage Number: How Much Money Do You Really Need to Retire
Beating Bear Markets and Recessions!
Retirement Planning in a Bear Market
What Your Clients Tell Me But Are Afraid To Let You Know (for advisors)
The Economy, Stock Market and Your Financial Plans!
Taking Control of Your Finances
Company Benefit Plans
Interest Rates and the Fed
Economic Politics in an Election Year
Terry is also a talented moderator, having worked with corporate clients including Hilton, Motorola, McDonald's and Moneyshow.com.
Terry Savage: Demo Video
"The only way we get away with borrowing so much money is that we send a lot of dollars of it to China, to buy their stuff, and they have very little choice where to invest it," Terry Savage explains as she explores the challenges facing the US economy. "They've been lending us money, albeit at very low interest rates… they keep accepting our debt, being prepared to hold dollars for ten years at less than 2%."
Terry Savage: Advice to College Grads
Terry Savage: Discussing the Economy: CNN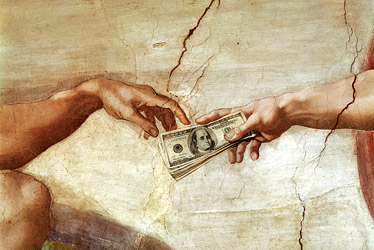 Can America create another round of extraordinary economic growth and prosperity again? There's no reason to believe we couldn't. After all, we've overcome tough challenges before. If we don't lose our optimism, and our common sense, we can leverage our energy independence and technology expertise to lead a new round of global growth. But we ... more