* Please note that while this speaker's specific speaking fee falls within the range posted above (for Continental U.S. based events), fees are subject to change. For current fee information or international event fees (which are generally 50-75% more than U.S based event fees), please contact us.
Top25 Speaker Voting

Tasha Eurich needs 7 vote(s) to make it into the Top 25 speakers on Speaking.com!
Speaker Booking Tip
"Tip: speakers bureaus provide added value that you cannot get by booking speakers directly. "
For Event Planners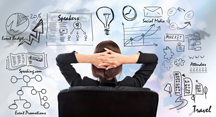 • Keynote Speaker Booking Toolkit.
• Booking a Celebrity Speaker.
• How to Find and Book the Right Speaker.
• Google+ Event Planning Forum.
• Tips for International Clients Booking U.S. Based Speakers.
Similar Speakers
Dr. Mark DeVolder

Known as "The Change Specialist," Dr. Mark DeVolder has guided some of the most high-stake transitions of recent history, preparing Colombian business leaders for the…

AmyK Hutchens

AmyK Hutchens turns smart leaders into brilliant leaders. The engaging coach and speaker draws from decades of working with thousands of executives worldwide, sparking their…

Dr. Bob Nelson

Dr. Bob Nelson is a leading authority on employee recognition, motivation, and engagement. Over the past 20 years he has worked with 80% of the…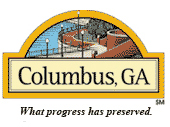 I so appreciated my representative for his responsiveness and for the ease with which I could communicate with him. This was my first time having to secure the talent for our program myself, and I could not have asked for a better experience with your speakers agency.
Mayor's Commission on Unity, Diversity and Prosperity for Columbus, GA
About SPEAKING.com
Established in 1994, we are exclusive agents for some of the world's leading experts, celebrities and professional speakers.
We offer event planners a fully staffed speaker logistics planning team, plus a personal SPEAKING.com Account Executive – a knowledgeable and trustworthy partner. We guarantee your satisfaction with your speaker and a smooth booking process.
Contact us today to book your favorite speaker.

"Tasha's presentation was perfect for our people—it was engaging, relevant, and actionable. Her speaking style and content captured everyone's attention from the outset. Without exception, our people really liked what she had to say and the way she said it. She gave them some great ideas and clearly clicked with them. The feedback I have heard has been nothing but positive."
- Mike Beaurup Office Managing Partner, KPMG, LLP
"Tasha Eurich has a message that transforms leaders and organizations. Not only is she a charismatic and enthusiastic speaker, she creates an interactive environment that leads to better participation and a better platform for learning. We've used her Bankable Leadership model with our staff and clients, and we couldn't be happier we did—it's been very informative and has led to positive change."
- Scott Page CEO, Colorado Business Bank
"Leadership, business results and people are the life blood of modern organizations. Not only has Tasha Eurich developed a proven recipe for success, but as a speaker her personal style is energetic, fresh and engaging. Her message offers new insights and is relevant to leaders of all types who have a hunger for excellence and value people as the key to innovation and success."
- Scott Haskins Vice President Strategic Consulting Services, CH2M HILL
"Tasha Eurich was excellent and her energy kept the event moving for 90 solid minutes! The entire auditorium was fully engaged, the information was relevant and I believe most attending had some real solid takeaways. Tasha was able to really connect with our associates because she took time ahead to the event to understand our business and our culture."
- Britten Hardle Director, Produce Planning, Walmart
"Tasha's dynamic and confident style and sense of humor gained instant credibility with our leaders. She provided invaluable insights and relevant examples backed by solid research. We are grateful to Tasha for equipping us with practical tools for cultivating positive working relationships and driving great results. Tasha earns an A+++."
- Ron D. Liebowitz President, Middlebury College (Named one of the 10 best college presidents byTime Magazine)
"You were a pleasure to work with and your presentation was the perfect combination of humor, insight, and thoughtful, compelling research– exactly the right feel for this event; celebrating the top organizations in our region. We sold out of every copy of Bankable Leadership, which was a testament to your engaging research and remarks."
- Jim Dinegar President, Greater Washington Board of Trade
"Dr. Tasha Eurich is certainly a brilliant speaker—but more importantly, she inspires real change in organizations. She starts by deeply understanding her audience—in our case, engineers—and builds her presentations to address their specific leadership struggles. During her talk, she provides practical tools and plenty of time for participants to apply them to their own lives. After Dr. Eurich's talk, there was a palpable "buzz," and I heard repeatedly that people were applying what they learned right away. If you want to measurably improve your company's leaders—and have fun doing it— I enthusiastically recommend Dr. Eurich."
-Vincent Ragucci SVP, Government Affairs & Strategic Business Development, Parsons Brinkerhoff
"Tasha Eurich's material and approach were fresh, fun, and deeply impactful. Her concepts were immediately applicable to our audience of commercial interior designers—managers and non-managers alike. But perhaps most remarkably, she spoke to us in our language. In fact, Dr. Eurich was so knowledgeable about the commercial interior design industry that many asked how long she'd been a designer before becoming a leadership expert! She exceeded our expectations, and I'd enthusiastically recommend her to any audience that wants to improve their leadership skills."
- Traci Lounsbury Principal and Owner, Elements
"Tasha made an immediate connection with my leadership team. Because of her great approach and excellent content, my leaders were able to grow in their respective roles. She has a great message to share that will benefit both organizations and individual leaders."
- Morre Dean Chief Executive Officer, Parker Adventist Hospital – Centura Health
"Dr. Tasha is excellent speaker. She has her finger on the pulse of business and workplace trends and has a knack for relating to many different generations and demographic slices in an organization. Plus she's pretty funny, which is always welcome!"
- Elisa Speranza Chief Communications Officer & Corporate Director, CH2M HILL
"Tasha Eurich will forever be known in my world as the leadership guru who put me on the road to converting from a self-centered, arrogant individual to a self-aware, team focused leader. She is a wonderful orator and presenter who always provides a unique prospective and can engage even the most cynical of audiences (I was in that group before I had a chance to apply some of the things I learned from her!). Tasha has truly turned me into a believer in the power of leadership."
- Jacob Wiesmann CFO, Parkland Medical Center, HCA Healthcare
"Tasha's fresh and practical approach really connected with my team of engineering and operations leaders. Through an engaging and science-based approach, she was able to make the often "fuzzy" topic of leadership both practical and learnable. The time spent with Tasha received the highest praise from everyone and created new energy around improving leadership skills."
- Cheryl Campbell Vice President, Gas Engineering and Operations, Xcel Energy
"Dr. Eurich is a talented speaker: fresh, engaging, and informative. Her professional but informal approach allowed her to share her wisdom and as draw out insights from our audience. I'd strongly recommend her as a speaker for any association gathering where both learning and fun are desired."
- Nancy Walsh Member Services Director, Colorado Women's Chamber of Commerce
"Dr. T gives you the latest research and leadership best practices in a way that is practical, applicable, and easy to understand. She's warm and funny, yet speaks with depth. I enthusiastically recommend her for any speaking opportunity to anyone who wants to improve their professional effectiveness."
- Dana Bowler Cisco Collaboration Consultant, Founder of Conscious Convergence
"Dr. Eurich has an approach that is different than other speakers that I have had the opportunity to listen to. The main difference that I experienced was my engagement, her thought provoking material and approach. I found myself, an active participant, rather than the passive listener that I usually am. Her training and follow up have set in motion a change in both my management style and outlook toward taking my operations to the next level."
- Brad Patrick Strategic Account Development Manager, SOS Employment Group
"I was very impressed with your comfort in letting the audience, most of whom were well-versed in the subject matter, direct the conversation. The 'let me learn from you' approach was utilized and was quite refreshing. Overall, I've heard several people comment, and I completely agree, that you showed great confidence and content knowledge as you led our four-hour session. Thanks again for your efforts!"
- Randy Smith Business Group President, CH2M HILL
"Tasha is a refreshing speaker that engages the audience early and holds their attention to reach the deliverables of the meeting. Her approach and opening explanations let the audience know immediately her expectations of involvement and their goals for the day. Her style and ease of facilitating put our employees at ease to participate and learn from each of her exercises. Tasha's expertise and knowledge largely contribute to our success during these times of change."
- Cathy Bailey Transition Manager, Greater Cincinnati Water Works & Metropolitan Sewer District
"Tasha Eurich is an expert in the leadership, motivation, workforce management and organizational development spaces. Her foundation in academics - coupled with her realistic and graceful style – makes her a dynamic and engaging speaker."
- Bob Chapman Senior Director Talent Management, Xcel Energy
"I first met Tasha Eurich when I attended her presentation among a crowd of about 30 executives. Typically, I expect to sit through such a presentation, meet a few colleagues and leave wondering why I bothered attending. Much to my surprise, this meeting was different. From the moment Tasha started addressing the crowd I was captivated. Tasha immediately engaged with the audience, and before we knew it, we were "part" of her presentation. Tasha is obviously smart, well read, and intuitive, but in my opinion, her winning personality and excellent communication skills are what make her such a dynamic speaker. I would recommend her highly to anyone who is looking to align themselves with a true professional."
- Carolyn De Rubertis Chief Executive Officer, Hand Surgery Associates
"Tasha is a gifted speaker who is able to captivate the audience with excellent content, engaging energy and dynamic delivery. Her warmth and humor provide the icing on the cake. I highly recommend her as a keynote speaker."
- Ray Vigil Vice President and Chief Learning Officer, Humana (Retired)
"Tasha, I would like to congratulate you for the wonderful presentation you did for our Walmart team. I will start one-on-one meetings with my cross-functional team members and will keep you posted on our progress—I guarantee you: it will be an amazing experience!"
- Senior Merchant Home Division, Walmart
"Dr. Eurich is a wonderful speaker: enthusiastic, well-informed, and articulate. We enjoyed her presentation but, more than that, we learned a great deal."
- Cindi Fukami Professor of Management, Daniels College of Business
"Dr. Eurich met with our planning committee, spoke with our CEO, and tailored her delivery and content to meet the needs of our hospital. I received numerous compliments on her speaking, sense of humor, engagement with the audience, and content. I would not hesitate to have her speak at any business function where valuable leadership tools and information, supported by evidence, is needed.. She is an asset to any business group seeking excellence in leadership!"
- Connie Wood Director of Imaging Services, Parker Adventist Hospital – Centura
"Dr. Eurich's presentation was both informative and engaging. She spoke eloquently and was very approachable. As a first year graduate student... I was unsure of which direction I wanted to go in the I/O realm. After Dr. Eurich's presentation, I am positive that my future career will involve leadership development."
- Allison Kolick Graduate Psychology Student
"I want to compliment you on your presentation to our board of directors. You did a great job. The presentation was clear, concise, interesting and on message. It was a great representation of the quality of work you consistently deliver."
- Bob Gonzales SVP HR Shared Services, CH2M HILL
"It is an absolute privilege to hear Dr. Eurich speak. She is poised, articulate, and makes her presentations very interactive and relatable. I always leave inspired and motivated."
- Ashlie McWee Program Manager, Rose Medical Center, HCA Healthcare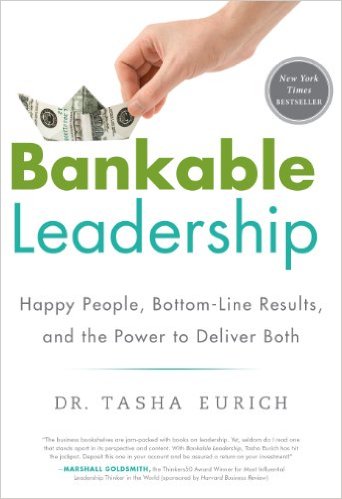 Bankable Leadership: Happy People, Bottom Line Results, and the Power to Deliver Both
People or Results? You Don't Have to Choose!
You probably already know how to build a budget, negotiate a deal, read a financial statement, and build a capital expenditure case. But does that make you a good leader?
You may be a top performer in sales, but do you know how to create a high-performing sales team? To get the most out of them? To feel fulfilled in your job beyond just meeting your quota?
If you're like many leaders, these questions make you feel anxious, or maybe even slightly panicked. Why? Because most organizations spend a lot of time and money on technical training but invest precious little in teaching people to lead.
In Bankable Leadership, psychologist, executive coach, and proud leadership geek Dr. Tasha Eurich solves this dilemma and reveals how to make leadership exhilarating, fun, and fulfilling. Built on decades of research and the transformation of real leaders, her fresh, practical model can help anyone become bankable—producing results while fostering a healthy work environment that ensures sustainable success.

Leadership: General Audiences
Bankable Leadership: Happy People, Bottom Line Results and the Power to Deliver Both
Ideal Audiences: Managers, executives, high potentials, emerging leaders, entrepreneurs, associationmembers, anyone who wants to improve their leadership skills.
Summary: In today's competitive business environment, leadership is as difficult as it is important. Even though research tells us that effective leaders balance people and results, this complicated balancing act is easier said than done. In the quest to create happy employees and drive bottom-line results, most leaders feel more comfortable doing one than the other—choosing either a "Cool Parent" or "Trail of Dead Bodies"approach. And whether they know it or not, this imbalance drastically limits their success.
In this entertaining keynote based on her New York Times best-selling book, Tasha will help you master the balance. Built on decades of research and the transformation of real leaders, her fresh, practical approach can help almost anyone become bankable—producing results while fostering a healthy work environment. At the end of the session, you'll understand your personal preferences as a leader, what skills you'll need to sharpen, and leave with a plan to improve immediately.
Optional "How To" Tools: For keynotes of 90 minutes or more: Building trust, setting clear expectations, fostering transparency, showing compassion, treating adults like adults, supporting without hand-holding, bringing out employees' best, entitlement-free appreciation, no-fear feedback, change leadership, building focus to build results, and employee engagement.
Becoming a Generational Genius: Why Most Generational Problems are Leadership Problems in Disguise
Ideal Audiences: Boomer, Gen Xer, and Millennial managers, executives, high potentials, emerging leaders, entrepreneurs, association members; anyone who is struggling with generational issues at work.

Summary: For centuries, people have been lamenting the foibles of younger generations. And for organizational leaders, generational conflict seems inevitable. In this informative talk based on her own scientific research, Tasha reveals why most generational problems are really leadership problems in disguise.
Are Millennials more self-centered than other generations? Is work less important to them? Does rampant generational conflict really exist? Audiences will learn the myths and realities of generational differences, what the real problems actually are, and how effective leadership can heal most generational ailments. They will leave with a clear understanding of their own generational beliefs, actionable tips to lead across generations, a specific plan to improve inter-generational harmony.
Specialized Audiences
Bankable Leadership Strategy: The Secret Weapon to Accelerating Business Success
Ideal Audiences: Executives (VPs, SVPs, Presidents, C-suite leaders) who are accountable for setting strategy and shaping culture in their organizations.

Summary: Good leaders create economic value—and poor leaders can sink companies. To advance their business strategy, companies must have the right leaders in the right place at the right time. But this is easier said than done. Although most CEOs believe that developing leaders is critically important, few believe they're doing it well.
In this interactive and action-packed talk, Tasha will give you the keys to her kingdom. She'll review a practical process to build a Bankable Leadership Strategy that accelerates your business goals. Audience members will leave with practical tools to help their leaders attract, engage, develop and retain top talent, as well as a Leadership Strategy Assessment to take home to continue their learning.
Bankable Leadership for Technical Leaders: Happy People, Technical Excellence and the Power to Deliver Both
Ideal audiences: Technical leaders—from the front line to the C-suite—in professions such as engineering, science, information technology, finance, accounting, and medicine.
Summary: The professions of engineering, science, technology and finance are full of highly-competent, meticulously trained experts—who study for decades to get where they are. The best among them often become leaders. But with precious little training and a "sink or swim" mentality from their organizations, many hit a wall for the first time in their careers. They quickly learn that the skills to be an effective leader are different from the skills that got them where they are (people aren't quite as predictable as computers, atoms, or balance sheets!).
Tasha understands this conundrum—over the last decade, she's transformed hundreds of technical leaders. Participants will learn a scientifically-based, nuts-and-bolts process to "hack the code" of leadership. This isn't a "woo woo" or "pie in the sky" leadership talk—audiences will leave with practical insights, specific tools, and a plan to improve immediately.
Bankable Leadership for Healthcare Leaders: Happy Clinicians, Quality Outcomes, and the Power to Deliver Both
Ideal audiences: Physicians, nurses, hospital administrators, clinicians, and healthcare professionals who are directly or indirectly responsible for providing patient care in settings like hospitals, physician offices, or health systems; associations or organizations with clinical leaders.
Outcomes: In recent years, there's been a seismic shift in the U.S. health care industry. Patients have taken charge: they're informed, focused on outcomes, and demanding value for their money. Healthcare leaders must help their organizations respond to this new reality. To do this, they must balance many competing behaviors: collaborating with employees and holding them accountable; treating employees like humans and ensuring consistent results; creating a supportive environment and driving continuous improvement.
These complex demands leave many scratching their heads. After working with healthcare leaders for years (including an internal role in a hospital), Dr. Eurich has the prescription: Bankable Leadership. Built on decades of research and the transformation of real leaders, her fresh, practical approach can help healthcare leaders achieve happy people while delivering high-quality, efficient care. You'll learn your preferences as a leader, a model for effective healthcare leadership and a plan to improve starting today.
Bankable Leadership for Education Leaders: Happy Teachers, Quality Education, and the Power to Deliver Both
Ideal Audiences: Managers, executives, high potentials, emerging leaders, entrepreneurs, association members, anyone who wants to improve their leadership skills.
Summary: In the world of education, expectations are elevated, resources are scarce, and leaders are facing unprecedented challenges. To succeed, they must balance many competing priorities: implementing mandated reforms and getting buy-in from teachers, students and parents; demanding accountability from teachers and sustaining morale; creating a performance-based environment and a collaborative culture. Education leaders who can't rise to meet these challenges will feel stressed, ineffective, or overwhelmed.
Luckily, Tasha's fresh, science-based approach can help almost anyone become a more effective leader. In this session, you'll understand your preferences as a leader, learn a simple framework for effective education leadership, and make a plan to improve starting today.
Employee Engagement
From Indifferent to Involved: How Bankable Leaders Boost Employee Engagement
Ideal audiences: Managers, executives, emerging leaders, entrepreneurs, association members.
Summary: According to research on employee engagement, for every engaged employee, there are two actively disengaged ones. This statistic rightfully strikes fear in managers' hearts. While engaged employees are productive, positive, and committed, disengaged employees are absent, pessimistic, and entitled. It's no wonder that stock prices of companies with disengaged employees lag their competitors by almost 5 to 1. So, what creates disengaged employees? Very often, it's the very choices and behaviors of the managers themselves!
In this entertaining yet pragmatic talk, Tasha will reveal three common mistakes managers make that unintentionally disengage employees—and what Bankable Leaders do instead. You'll leave a clear understanding of the science behind employee engagement and a few powerful tools to improve it.
Peak Performance
The Scientific Prescription for Breakthrough Professional Success
Ideal audiences: Association members; general public, individual contributors, entrepreneurs.
Summary: Today's business environment is more competitive than ever. To succeed, you have to stand out. And to stand out, you have to continuously grow your skills. Strangely, people spend time and money on diets to lose weight, or personal trainers to be healthier, but most of us don't truly invest in our professional success. Instead, we wait for a magic bullet that never comes—and feel stuck, frustrated or overwhelmed in the meantime.
After spending more than a decade helping leaders transform, Tasha has discovered a pattern: three steps for professional success that don't just apply to leadership—they apply to any skill you want to develop. Based on her popular TEDx talk, she will help you build a plan to become more effective, credible and confident at work. Through the science of human behavior and the stories of real people who have transformed, you'll leave with a prescription to supercharge your professional success.

Dr. Tasha Eurich, Organizational Psychologist: TEDx Talk
Dr. Tasha Eurich takes a look at how we can find the time, energy, and willpower to invest in "that thing" we've always been meaning to learn or work on, yet constantly put off in favor of the "urgent" list of tasks and obligations that bog so many of us down. She shares three key tactics that anyone can apply to become "totally awesome" at whatever skill they wish to master.
Revealing the first step, she advises people to be aware of the Dunning Kruger Effect, or as it is known in NPR circles, "the Lake Wobegon Effect," meaning that most people severely overestimate their talents and abilities. "If you had room for improvement, would you know?" Tasha asks rhetorically. "Delusions about ourselves are the roadblocks on the journey to becoming awesome."
Dr. Tasha Eurich, Organizational Psychologist: Speech Excerpt
Keynote Speech