* Please note that while this speaker's specific speaking fee falls within the range posted above (for Continental U.S. based events), fees are subject to change. For current fee information or international event fees (which are generally 50-75% more than U.S based event fees), please contact us.
Top25 Speaker Voting

Tanya L. Brown needs 8 vote(s) to make it into the Top 25 speakers on Speaking.com!
Speaker Booking Tip
"Tip: find a speaker in your local area to save on travel costs. Most speakers will also reduce their keynote fee for local events. "
For Event Planners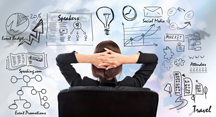 • Keynote Speaker Booking Toolkit.
• Booking a Celebrity Speaker.
• How to Find and Book the Right Speaker.
• Google+ Event Planning Forum.
• Tips for International Clients Booking U.S. Based Speakers.
Similar Speakers
Susan Ford Bales

One of the country's most beloved advocates on dealing with breast cancer and drug addiction, Susan Ford Bales has touched thousands with her compassion, empathy,…

Steve Ford

Inspirational speaker Steve Ford is a successful actor, recovering alcoholic and one-time resident of the White House (as the son of President Gerald R. Ford…

Mallory Brown

Social entrepreneur Mallory Brown represents a new generation of philanthropy. At age 24, she founded World Clothes Line, an online business that donates one article…

THANK YOU for your consistent communication, organization, and hard work. It truly has been a pleasure partnering with you too, we would love to stay connected with you for future events.
National Human Resources Association
About SPEAKING.com
Established in 1994, we are exclusive agents for some of the world's leading experts, celebrities and professional speakers.
We offer event planners a fully staffed speaker logistics planning team, plus a personal SPEAKING.com Account Executive – a knowledgeable and trustworthy partner. We guarantee your satisfaction with your speaker and a smooth booking process.
Contact us today to book your favorite speaker.

"As a professor in the Master's Program, I taught a class on Domestic Violence and invited Tanya as a guest speaker. The class said that Tanya's talk was the best thing about the class aside from the role plays. She has a great presence that is non-threatening and energetic at the same time. She is very knowledgeable on the topic and taught the class a lot. The class came away with the idea that intimate partner abuse can happen to anyone and that it is important to make your own emotional and physical safety a priority."
Julie Olson, Ph.D.,
Argosy University,
Masters of Psychology Program

"Tanya has helped me reorganize my perception of experience with my wife losing her memory. I no longer despair over what has been lost, but rather anticipate, with eagerness and hope, what can yet be. Tanya has shown me that if I am always looking at the past, I turn my back on the future. Hence, I was blind to change. Hope rather than depression, now guides me. Her wisdom, and her warmth have forever altered me."
David Schnur,
Newport Beach, CA

"I am very proud of the excellent work that you are doing in your community. With your commitment to domestic violence research and assistance, significant progress has been achieved. Thanks to you, victims of domestic violence have more options and safe havens to turn to in times of need."
Loretta Sanchez,
Member of Congress

"Everyone felt more than just tears. It's time to get involved!"
Del Mar Times,
Del Mar, CA

"Tanya's message was not only well perceived by our women students, but our male students as well. She sticks to the facts and the issues of domestic violence and does not come across as a male basher."
Tim Susick,
Dean for Student Development,
California University of Pennsylvania

"Tanya captivated her audience as they sat on the edge of their seats. She projects such passion and exudes enthusiasm. I was so impressed with her ability to spread the word about domestic violence and saving lives, emotionally as well as physically. She filled her presentation with examples, grounded knowledge about her subject matter, and genuine concern for all victims. Tanya used no script, but rather some notes. She truly does speak from the heart. This is why she is so powerful and persuasive. Victims everywhere will benefit from her words."
Tracy M. Prior.
Deputy District Attorney,
Family Protection Division,
Vista, CA

"Your personal style and warmth radiates. It is apparent that you care about people. Many people in attendance were inspired by your passion."
Laura Paciorek
Tanya has created educational speeches for all aspects of domestic/relationship violence prevention, personal empowerment and leadership. If you are seeking a qualified, experienced, and engaging speaker Tanya is your choice for your next event. She captivates audiences with her expertise and personal experiences of overcoming major life altering obstacles. She turns serious topics into an engaging and enlightening experience. Your audience will walk away with a new perspective of how everyone deserves a violent-free, organized and abundant life.
All programs can be designed to be a keynote address, workshop, break-out sessions. Tanya tailors the presentations and services upon client's needs.
Domestic Violence: Where It Starts and Where it CAN End!
This presentation is a must for any who want to know first had about domestic violence. Tanya's dynamic and approachable demeanor engages her audience and has their full attention.
Employee Wellness: A Model for Corporate Health Behavior Change
To better serve you and the needs of your employees, Tanya has collaborated with Employee Wellness Coaching (EWC). EWC is an innovative health behavior change model sought by progressive corporations dedicated to promoting employees to be both effective and fulfilled.
L.I.F.E. Coaching - Living is for Everyone!
You alone have the power to change anything in your life. You can attain all that you have ever wanted and desired in your life. All you have to do is believe in yourself and believe in the ability to change. As your coach, Tanya will help you design a L.I.F.E. plan that will give you the direction you need to live a congruent life, ensuring all areas are in balance.
Mental Health and Well-Being
Tanya emphasizes the importance of acknowledging the self as a whole: mentally, spiritually, physically and emotionally. Our attitudes have a tremendous impact on our health and wellness. It is imperative that each of us learn how to COPE not just DEAL with life's challenges to experience a healthy and balanced life.
When Domestic Violence Comes into the Workplace
Corporate America is beginning to recognize that domestic violence is not just a personal and domesticated issue. They are beginning to understand that most likely there is a victim of domestic violence working for them and that their perpetrators harass and threaten them during work hours. As a result, it affects their bottom line in loss productivity and puts others in danger.
How to Get Out of Your Own Way: A Triumphant and Inspiring Message About the Value Of Life
In this 45-60 minute program, Tanya inspires the audience by sharing her own personal story of struggles while taking you through her heartbreaking journey during the time of her sister's brutal murder. You′ll discover the necessary tools for change and survival she learned throughout her hospital stay for depression and how they have become a daily practice for her.
Personal Leadership: Lead Yourself First then Others
If you are constantly putting others in front of yourself then you are bound to experience a burnout. You have to take care of yourself and lead yourself first before you can reach out to others. This presentation guides shows you how to get in touch with your value system, set goals, remember your goals, problem solve, identify roadblocks, overcome roadblocks and resist those things that don't further your dreams.
Relationship Violence Prevention: What Every Student Must Know
In this 45 minute presentation, Tanya discusses where a violent relationship starts and where it CAN end. It may not start with a bruise. It may instead begin with emotional trauma. Tanya opens up and shares her own personal stories, as well as diary entries from her sister Nicole.
Focusing too Much on the Economy and not Your Well-Being
Taking care of yourself during this challenging time is essential! Sadly, the economy is affecting many areas in a person's life. Not only are people losing their homes, jobs and family; many are becoming more mentally challenged than ever before. Statistics show that depression, suicide and domestic violence are on the rise. Furthermore, studies show that more people than ever need assistance to get through it all. There are coping strategies that are proven to work. I am here to help you ONLY if you want to be helped and are willing to be disciplined enough to make lifestyle changes. I have attached an article for you to read. Please review it and understand that this is a serious issue in today's world. Don't let the economy get the best of you.

Keynote Speech
Tanya Brown speaks of ways to find peace amongst the chaos of life. Talking of those who, like her, have gone through a tragic and violent bereavement, she says, "There are those who haven't touched rooms for 10, 20 years, they just sit in a chair and contemplate, they ruminate, they become completely debilitated because of this thing called unresolved grief."
She explains that for the health of those left behind, it is essential to break this cycle: "A healthy grieving process, when you go through it, you cry, you cry a lot, and then you kind of giggle, and all of this, and you remember, but also another side of this, an unhealthy side of this is that there is constant pain for years on end, constant grief… a healthy indicator of grieving is when someone can talk to a loved one, have tears of sadness, but then also laugh at the funny stories."
Warning against allowing grief to take over completely, she says, "It's when we stay in the pain and don't allow ourselves to experience joy, we just need to give ourselves and allow ourselves, to experience a little joy every day."
Keynote Speech
Casual Speech