* Please note that while this speaker's specific speaking fee falls within the range posted above (for Continental U.S. based events), fees are subject to change. For current fee information or international event fees (which are generally 50-75% more than U.S based event fees), please contact us.
Top25 Speaker Voting

Sydney Finkelstein needs 4 vote(s) to make it into the Top 25 speakers on Speaking.com!
Speaker Booking Tip
"Tip: find a speaker in your local area to save on travel costs. Most speakers will also reduce their keynote fee for local events. "
For Event Planners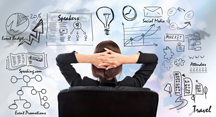 • Keynote Speaker Booking Toolkit.
• Booking a Celebrity Speaker.
• How to Find and Book the Right Speaker.
• Google+ Event Planning Forum.
• Tips for International Clients Booking U.S. Based Speakers.
Similar Speakers
Michael Treacy

President and founder of Treacy and company, Michael Treacy specializes in helping companies to refocus in order to attain their growth ambitions. With over 30…

Darren Hardy

For two decades, Darren Hardy has championed the message that anyone is capable of becoming a "super-achiever." in addition to being a living-and-breathing example of…

Tom Rath

The author of books whose sales total more than five million copies, have been translated into sixteen languages and have appeared over three hundred times…

Our event was what I would call 'over the top'... The survey results were at 92% very favorable. The speakers formed such a good relationship with myself and others at the conference. I am confident we will bring them back to do more. I will definitely contact you when we are in need of additional services. You have been the best!
American Express
About SPEAKING.com
Established in 1994, we are exclusive agents for some of the world's leading experts, celebrities and professional speakers.
We offer event planners a fully staffed speaker logistics planning team, plus a personal SPEAKING.com Account Executive – a knowledgeable and trustworthy partner. We guarantee your satisfaction with your speaker and a smooth booking process.
Contact us today to book your favorite speaker.

"Everyone was very impressed by Sydney's presentation, it was a big hit and he was great to work with!"
- DLA Piper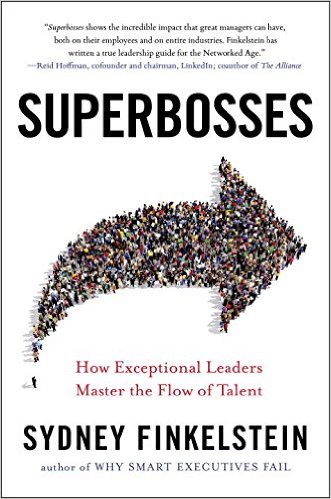 Superbosses: How Exceptional Leaders Master the Flow of Talent
A GOOD BOSS HITS HIS GOALS AND LEADS HIS TEAM. A SUPERBOSS BLOWS AWAY HER GOALS BY BUILDING AN ARMY OF NEW LEADERS. WHICH WOULD YOU RATHER BE?
What do football coach Bill Walsh, restaurateur Alice Waters, television executive Lorne Michaels, technol­ogy CEO Larry Ellison, and fashion pioneer Ralph Lauren have in common? On the surface, not much, other than consistent success in their fields. But below the surface, they share a common approach to finding, nurturing, leading, and even letting go of great people. The way they deal with talent makes them not merely success stories, not merely organization builders, but what Sydney Finkelstein calls superbosses. They've all transformed entire industries.
After ten years of research and more than two hundred interviews, Finkelstein has concluded that superbosses exist in nearly every industry, from the glamorous to the mundane. If you study the top fifty leaders in any field, as many as one-third will have once worked for a superboss.
While superbosses differ in their personal styles, they all focus on identifying promising newcomers, inspiring their best work, and launching them into highly successful careers—while also expanding their own networks and building stronger companies.
By sharing the fascinating stories of superbosses and their protégés, Finkelstein explores a phenomenon that never had a name before. And he shows how each of us can emulate the best tactics of superbosses to create our own powerful networks of extraordinary talent.

Why Smart Executives Fail – and What to do About It
One of the most remarkable findings from
Why Smart Executives Fail
is that the underlying reasons for failure in many business breakdowns. In this speech, Sydney identifies four destructive syndromes, and outlines a series of steps companies can take to avoid them.
Irrational Strategies and How to Fix Them
Irrational strategies exist when key decision makers know exactly what is happening in their industries, among competitors, or in customer circles, yet they fail to respond. Instead, they often continue with the strategies of the past, or adopt even more inappropriate policies to address the challenges they faced.
What are the different types of organization mindset failures that serve as guideposts for disaster? How can executives ensure that they don't fall into the same traps? This speech brings together a wealth of research evidence, and literally dozens of real-world examples, to demonstrate how irrational strategies emerge and how to fix them.
The Seven Habits of Spectacularly Unsuccessful People
Is it possible to pinpoint just what makes smart, previously successful people, go wrong? The answer is yes! Again and again, whether CEOs, senior executives, or mid-level managers, the same bad habits keep appearing in failing companies. In this speech, Sydney demonstrates how such apparently beneficial habits are actually destructive when left unchecked, and offers an alternative view of leadership that has applicability up and down the management hierarchy.
SUPERBOSSES: How Exceptional Leaders Master the Flow of Talent
Larry Ellison. Lorne Michaels. Ralph Lauren. Robert Noyce. George Lucas. Miles Davis. And a dozen others. Business leaders and creative icons with tremendous track records who all have something else in common: they helped develop the best talent in their industries, who in turn helped them become the legendary successes they are today.
Based on ten years of research and hundreds of interviews, Superbosses describes what these exceptional leaders did, and how they did it. In his keynote, Sydney will describe the "superboss playbook", the key management practices that separate the best bosses from the merely good ones, and the pathway to becoming a better leader yourself. LinkedIn Chairman Reid Hoffman calls it "a leadership guide for the Networked Age," while Jeff Immelt, Chairman and CEO of GE, says "Superbosses gives leaders a playbook to bring out the best in their people."
The Transformers
Why Don't People Learn? There are few things as important to organizational success than adapting to change. But who are we talking about? The answer: people. Managers are on the front-lines in helping companies cope with competitive and technological challenges, yet so often they keep going back to the same playbook that worked in the past. When you dig beneath the surface, you come to the realization that people are just not as good at learning to change and adapt at they need to be. Why is this the case, and importantly, what can we do about it?

Sydney Finkelstein, Leadership and Strategy Speaker: Keynote Excerpts
Based on the in-depth research of his latest book, Sydney Finkelstein outlines what superior bosses do differently from the rest of us. Using real life examples and familiar names, he provides a fascinating glimpse into how these extraordinary individuals' approaches to finding and inspiring their talent propel an exponential difference.
Brushing by the typical hiring process of sorting out resumes according to specific skills and then picking the person that seems to display those qualifications, Professor Finkelstein reveals that superbosses have quite the reverse style of recruiting: they spot talent and then create a job for that person.
One of his favorite stories illustrating this involves Ralph Lauren going out to dinner and striking up a conversation with a woman at a nearby table, because he was intrigued by the way she had mixed and matched different pieces of clothing to put together the outfit she was wearing. "He said, 'Maybe you could come by the office tomorrow. I'd love to offer you a job.' And then he gave her his card. She didn't know who he was," Professor Finkelstein relates. "Superbosses are willing to do these kind of crazy things. It's almost like an analogue way to run a business in a digital world."
Sydney Finkelstein, Leadership and Strategy Speaker: Keynote
Sydney Finkelstein, Leadership and Strategy Speaker: Keynote