Industry analyst and pioneer, Susan Etlinger teaches audiences how to contextualize data and use it in a smart way whether their company's going through a crisis, disruption, or looking to take their business and employees to the next level. Recognized as one of the most knowledgeable experts on "Big Data," she works at the intersection of people, processes, and technology, helping leading brands generate culture, strategies, and practices through a holistic interpretation of social and enterprise data.
As a mover and shaker in the Altimeter Group, a technology research firm, Susan conducts independent research on data strategy, analytics, and privacy. Her work is frequently referenced in major publications such as the Wall Street Journal, Fast Company, and the New York Times. She was one of a select few to be chosen as a speaker for the 2014 TED@IBM where she recorded her viral talk What do we do with all this big data?
Prior to joining Altimeter, Susan served as Senior Vice President at Horn Group where she pioneered the agency's social strategy offering, advising start-ups to Fortune 500 companies on social media practices and strategic plan development. In addition to launching dozens of companies, she has counseled several businesses through crises, liquidity events, and large-scale organizational initiatives.
Full Profile
Susan Etlinger is an industry analyst with Altimeter Group, where she focuses on data strategy, analytics and ethical data use. She conducts independent research on these topics and is the author of several related research reports available for download at altimetergroup.com, on her blog, susanetlinger.com, and on SlideShare.
Susan works with global 2000 organizations to incorporate strategic and ethical data use into organizational culture and practice. She helps organizations develop frameworks and process that enable them to extract insights from multiple data streams and act on them in a practical, trustworthy and scalable manner. Susan also works with technology vendors to refine product roadmaps and strategies based on her independent research.
Susan is recognized as one of the most influential voices in the Big Data industry. Her TED talk on big data has been viewed nearly one million times. Additionally, she is a member of the board of The Big Boulder Initiative, an industry organization dedicated to promoting the successful and ethical use of social data.
She is regularly interviewed and asked to speak on data strategy and best practices for business, and has been quoted in outlets including The Wall Street Journal, BusinessWeek, The San Francisco Chronicle, The New York Times, the BBC and Fast Company.
She is a published translator and holds a B.A in Rhetoric from the University of California at Berkeley.
Susan Etlinger Speaker Videos
TED Talk
"[Just] because something happens after something doesn't mean it happened because of it." Susan Etlinger calls for the need to strengthen and apply critical thinking skills to make sense of the overwhelming amount of data we have access to in today's world. She refers to authors George Orwell and Aldous Huxley both of whom expressed fears that data would either be used to control us or "amuse us to death."
She reminds us that we are not passive consumers and that data within itself does not create meaning. However, it is important that we pay close attention to the thought processes we are using to interpret what we read and hear on the Internet. "It means asking ourselves the hardest question of all," she advises. "Did the data really show us this, or does this result make us feel more successful and more comfortable?"
Keynote
Ethical Data Use Keynote Speech
Keynote Speech
Panel Discussion
Speeches / Speaking Engagements

One of the most knowledgeable experts in the data field and how it relates to businesses in the real world, Susan Etlinger draws on more than 20 years of experience helping a multitude of industries utilize technology-based research to support their company's objectives. Frequently cited in mainstream news venues, Susan's own investigations in areas like data analytics and social media make her an unrivaled authority in her area.
As a speaker, Susan breaks down her specialist knowledge into laymen's terms through relatable stories and examples that demonstrate the challenges, opportunities, and necessary criteria to interpret social data smartly and apply it wisely.

* Please note that while this speaker's specific speaking fee falls within the range posted above (for Continental U.S. based events), fees are subject to change. For current fee information or international event fees (which are generally 50-75% more than U.S based event fees), please contact us.
Top25 Speaker Voting

Susan Etlinger needs 7 vote(s) to make it into the Top 25 speakers on Speaking.com!
Speaker Booking Tip
"Tip: speakers bureaus provide added value that you cannot get by booking speakers directly. "
For Event Planners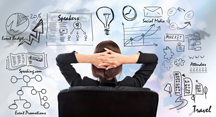 • Keynote Speaker Booking Toolkit.
• Booking a Celebrity Speaker.
• How to Find and Book the Right Speaker.
• Google+ Event Planning Forum.
• Tips for International Clients Booking U.S. Based Speakers.
Similar Speakers
Tom Koulopoulos

Named one of the industry's "Killer Consultants", Tom Koulopoulos is a leading futurist. The founder of the 25-year-old premier think tank, Delphi, he provides advice…

Jonathan Harris

A computer scientist, storyteller, and "internet anthropologist," Jonathan Harris is known for his pioneering technique of documenting human emotions and behavior through the millions of…

Jonathan Salem Baskin

For more than 30 years Jonathan Salem-Baskin has been studying the motivators of consumer purchase intent in order to help brands to create the strongest…

My account executive was very professional as well as patient with us. The entire experience of working with your agency was cordial and professional, with attention to all the, sometimes complicated, important details.
U.S. Department of Agriculture
About SPEAKING.com
Established in 1994, we are exclusive agents for some of the world's leading experts, celebrities and professional speakers.
We offer event planners a fully staffed speaker logistics planning team, plus a personal SPEAKING.com Account Executive – a knowledgeable and trustworthy partner. We guarantee your satisfaction with your speaker and a smooth booking process.
Contact us today to book your favorite speaker.

TED Talk
"[Just] because something happens after something doesn't mean it happened because of it." Susan Etlinger calls for the need to strengthen and apply critical thinking skills to make sense of the overwhelming amount of data we have access to in today's world. She refers to authors George Orwell and Aldous Huxley both of whom expressed fears that data would either be used to control us or "amuse us to death."
She reminds us that we are not passive consumers and that data within itself does not create meaning. However, it is important that we pay close attention to the thought processes we are using to interpret what we read and hear on the Internet. "It means asking ourselves the hardest question of all," she advises. "Did the data really show us this, or does this result make us feel more successful and more comfortable?"
Keynote
Ethical Data Use Keynote Speech
Keynote Speech
Panel Discussion