* Please note that while this speaker's specific speaking fee falls within the range posted above (for Continental U.S. based events), fees are subject to change. For current fee information or international event fees (which are generally 50-75% more than U.S based event fees), please contact us.
Top25 Speaker Voting

Story Musgrave needs 6 vote(s) to make it into the Top 25 speakers on Speaking.com!
Speaker Booking Tip
"Tip: ask your speaker to do a book signing or attend a VIP meal with your guests. "
For Event Planners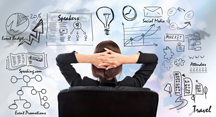 • Keynote Speaker Booking Toolkit.
• Booking a Celebrity Speaker.
• How to Find and Book the Right Speaker.
• Google+ Event Planning Forum.
• Tips for International Clients Booking U.S. Based Speakers.
Similar Speakers
Rasmus Ankersen

Former football player Rasmus Ankersen, a.k.a. "The High-Performance Anthropologist," has carved himself a unique niche in the worlds of coaching and performance improvement. Always sought-after…

Michelle Ray

Michelle Ray is a highly sought-after international consultant, author, educator and business keynote speaker. She began her career in the media industry in the early…

Nikki Stone

At the Olympic Winter Games in Nagano, Japan, Nikki Stone became America's first-ever Olympic Champion in the sport of inverted aerial skiing. What made this…

THANK YOU for your consistent communication, organization, and hard work. It truly has been a pleasure partnering with you too, we would love to stay connected with you for future events.
National Human Resources Association
About SPEAKING.com
Established in 1994, we are exclusive agents for some of the world's leading experts, celebrities and professional speakers.
We offer event planners a fully staffed speaker logistics planning team, plus a personal SPEAKING.com Account Executive – a knowledgeable and trustworthy partner. We guarantee your satisfaction with your speaker and a smooth booking process.
Contact us today to book your favorite speaker.

Thank you so much for recommending Story for our Houston event - Story was fascinating, moving and motivating and someone that will not be forgotten! He stayed in constant communication with Howard and myself, keeping us posted to his location and providing contact information as we approached the event date. It was a huge success!
Shearman & Sterling LLP
(Event booked by Speaking.com)

Story's speech/presentation was great. He was very generous with his time (arriving early and staying late), seemed genuinely interested in our company and what we were doing and everyone really enjoy him.
Siemens Energy, Inc.
(Event booked by Speaking.com)

---

Today, we cannot meet Columbus, Edison, Newton or Socrates, great men of our past. Just the same, we cannot meet or speak with Flash Gordon, Han Solo, Will Robinson or even Captain Kirk. But, you now have a unique opportunity to meet all of these people and more in a real life hero, a rare genius that has changed the world for us all and made all of our lives richer and more rewarding.

Dr. Story Musgrave might be known as the astronaut with the most missions, the longest service and the specialist who repaired and saved the Hubble Space Telescope. But, in public speaking, it is his many other identities and accomplishments that come together in concert and he shines as a true performance artist. It's a special opportunity to meet a technician, master mechanic, electrician, programmer and mathematician. How many of us work a lifetime to achieve competency in one domain? With seven graduate degrees in business, literature, biophysics, medicine and more, he personifies contrast, diversity and integration. He is both a surgeon and a photographer; a jet pilot and a Disney Studios advisor.

While he has more hours than any other human flying above the earth in a T-38 jet, his work on the ground provides a profound insight into the infinite beauty of mother earth. He is a landscaper and terraformer solely responsible for developing and producing the rare red palm tree. It may seem like a contradiction to find the scientist and astronaut working as a horticulturist and farmer. How Story integrates these personas is the real story. Do not miss any opportunity to hear how these contrasts are unified as he expands our minds, rallies our ambition, refines our appreciation of life and defines our place on earth and in the universe. (From Dr. Jerry Galloway)

What an inspiration! The presentation given by Dr. Story Musgrave was truly a lifetime experience. The messages of life were beyond anything I have ever read, heard, or thought of myself. Story's intriguing presentation captures the audience, generating emotional and an enlightening response from the crowd. Story has a magnetic personality that draws you to an interest in his lifes' accomplishments, and then implements the wisdom into each that we all have opportunities to accomplish things as well.

Thank you Story, for sharing time out of your magnificent life with our Chamber of Commerce membership as well as our school aged students. You have encouraged a tremendous amount of people. I have received many testimonials from those in attendance praising your presentation and words of wisdom. The most impressive ones for me come from our teenaged students. You really make a larger impact on the lives of so many people than what you probably realize. Also, congratulations to you Story, for the opportunity to be living such a fulfilling, interesting and noble life. You created successful opportunities for yourself through your determination and intelligence and are very much deserving of any past and future awards and recognitions. I have no doubts that you still have many more accomplishments coming to you in your lifetime. Thanks again for the inspiration Dr. Musgrave…..you are truly one of a kind.
--Penny Thompson, Monticello/Wayne County Chamber of Commerce

---

Thank you for touching my life, my heart and my soul with your beautiful lecture. Meeting you last night at the Cernan Earth and Space Center was an honor and privilege that I will never forget for as long as I walk upon mother earth. You are an extraordinary, talented, gifted and compassionate human being. Mere words could never adequately express how deeply your lecture inspired and affected me.

---

Thank you so much for that life-long motivation that I found when I listened to you during Space Camp at Huntsville Alabama.

---

Thank you so much for taking your time to share your story and inspirations with my students. You had many life lessons for them and I think they can apply at least some of these to their own lives. The students that I have spoken to after the presentation were inspired.

---

Your career has inspired me to follow suit and join the elite group of people who can say they have been to space and helped mankind because of it.

---

It was terrific getting to hear about your many activities and achievements in space, and your reflections on the different perspectives you can realize from allowing yourself to take in fully the awesome experience of leaving the earth′s atmosphere - being one of the first few human beings to attain the heady role of "astronaut". I could have listened to you speak for many more hours, and probably days, weeks, months....

---

You are an inspiration to me because my coming into the world and youthful days were bound in poverty and irregularities. After seeing what you have done with your unlimited mind makes me believe that I can be a modest success in my life if I learn as you have to access the boundless areas our collective (generation to generation) learning and achievement capabilities. You are a major success and in my mind, a true American hero.

---

I would like to express my sincere thanks to you for addressing our group and for sharing yourself with us. I was very moved by your forthright approach to life and by your amazing story about how you have lived your life. I am sure that many people have said this to you before, but I really felt a connection to everything you said and perhaps that is why I found it so moving. I am currently reading your biography and I find it to be inspirational for my own life. Your strength of character is evident in every page of the book. Meeting you has had a profound effect on my life and I am very grateful for having had the opportunity.

---

Thank you for the presentation. It was inspiring and thought provoking. I makes me think about my own teaching and wonder if I am truly a mentor to each of my students. You said so many things that have caused me to reflect on my own beliefs and thoughts. Thank you for that.

---

I attended to Space Camp for Educators in Huntsville, AL. I had the blessing and privilege to be part of your "The Beauty of the Cosmos" presentation′s audience. I just want to express my deepest gratitude to you for sharing your amazing achievements, marvelous experiences, and philosophy with all of us. It was an honor to meet you. I am extremely impressed by your strength, extraordinary intelligence, achievements, character, personality, spirituality, but most of all for your incredible capability to inspire every person that gets to know you. I promise you I will climb every mountain as read in the autograph you signed for me.
Story Musgrave - Design a Life for Yourself, One Little Step at a Time
Retired NASA astronaut Story Musgrave talks about choreographing your life so that it's the life you want to have. He asks us to reflect on where we've been, what we're good at, and what we're not good at so that we can identify and choose the opportunities that will lead us to maximize our potential.
Musgrave extracts principles from his own biography on how we can deal with life, handle the forks in the road, and get to where we want to go. The most important principle though, he highlights, is to have fun while you're doing it. "If you're not having fun, you're not going to do it well. You're not going to do it with passion," Musgrave says.
Story Musgrave Speech
Story Musgrave Speech