* Please note that while this speaker's specific speaking fee falls within the range posted above (for Continental U.S. based events), fees are subject to change. For current fee information or international event fees (which are generally 50-75% more than U.S based event fees), please contact us.
Top25 Speaker Voting

Steven Bradbury needs 5 vote(s) to make it into the Top 25 speakers on Speaking.com!
Speaker Booking Tip
"Tip: find a speaker in your local area to save on travel costs. Most speakers will also reduce their keynote fee for local events. "
For Event Planners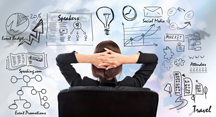 • Keynote Speaker Booking Toolkit.
• Booking a Celebrity Speaker.
• How to Find and Book the Right Speaker.
• Google+ Event Planning Forum.
• Tips for International Clients Booking U.S. Based Speakers.
Similar Speakers
Janet Evans

Five-time Olympic medalist Janet Evans is considered the greatest female distance swimmer of all time. At age 16 she surprised the world when she captured…

Ruben Gonzalez

When Houston resident Ruben Gonzalez decided to try out luging, he had never even touched snow. Over 30 years later, he is the only winter…

Lyn St. James

Recognized by Sports Illustrated as one of the "Top 100 Women Athletes of the Century", Lyn St. James is only one of three women in…

I'm extremely impressed with your speakers bureau's follow-through, responsiveness and willingness to understand our needs so that he could match the best speakers with what we are looking for. I will definitely work with you again in the future. Thank you for all that you did to help us create an exceptional learning experience for our attendees.
American Society of Association Executives
About SPEAKING.com
Established in 1994, we are exclusive agents for some of the world's leading experts, celebrities and professional speakers.
We offer event planners a fully staffed speaker logistics planning team, plus a personal SPEAKING.com Account Executive – a knowledgeable and trustworthy partner. We guarantee your satisfaction with your speaker and a smooth booking process.
Contact us today to book your favorite speaker.

"Steven, you are the ultimate professional and a pleasure to work with. Your level of organisation and professionalism is outstanding. As an MC on the mic you are funny and communicated our requirements for our AGM gala ball extremely well."
DANIELLE ANGUS – JAMES HOME SERVICES

"Steven was a pleasure to work with, he is very laid back and lots of fun. He was polite, friendly and a true natural. He was perfect for this event as it was all about having fun. He was great on the mic and very good at ad-libbing."
Annette Hart – J2 Events

"Steve, it was great to meet and have the opportunity to work with you on the roadshow. Aside from the fact that you′re professional and very good as an MC, you are also an absolute pleasure to work with - kind, respectful and engaging. It really felt like you were an extension of our team which is important when you′re on the road for four weeks!"
Marijana Simunovic - Producer – Australian Business Theatre

"It is without reservation that I provide this endorsement for Steven Bradbury. AMP used Steven as MC at our financial planning conferences held in the key capital cities around Australia. Steven, as the MC, made a major contribution to the success of all five events. His MC style appealed strongly to the audience and his ability to relate some of his life experiences to the messages on the day were first class. Steven was also keynote speaker at our National conference in 2008. Bringing him back as MC for our state conferences in 2011 was a big success and I would highly recommend him as both MC and motivational speaker. He has broad appeal for business and private functions or conferences."
Steve Helmich – Director – AMP Financial Planning and Services

"Dear Steven, on behalf of the Sunshine Coast Council, I would like to extend a thank you and congratulations to you for your services as MC at our Australia Day Awards 2011. There has been nothing but praise and thanks from all who attended, especially regarding your humour and relaxed style behind the microphone. We also appreciated your preparedness to mix with the invited guests after the event."
Janine Symonds – Senior Events Coordinator – Sunshine Coast Council

"Thank you again for entertaining our guests and for being our MC. We have had some fantastic feedback and we will definately keep you in mind for further functions."
Natasha Lewis - Senior Events Officer - Community Partnerships - Ergon Energy

"Steven Bradbury was our MC for the official launch of the ISEEK Data Centre today. With the Qld Premier Anna Bligh, other dignitaries and TV Cameras in the room, for me it was a little daunting. Not so for Steve. Whilst keeping to schedule Steve's MC style and use of comedy helped make the opening of our new Data Centre a great success. He was also generous with his time and made the extra effort to come in the day before our opening to go over all the details. Steve exceeded our expectations."
Jason Gomersall - Managing Director – ISEEK Communications

"Working with Steven at the recent SPLASH! Environmental Awards was a wonderful experience. He exceeded my expectations as both MC and guest speaker. Steven had the (tough) crowd, eating out of the palm of his hand, and at some points you could hear a pin drop. Feedback has been 100% positive and I know a number of companies are interested in having him speak or MC at their future events. Our group was male and female and all ages and everyone enjoyed the night – A huge thank you to Steven."
Melanie Robertson - Marketing Manager - Interpoint Events
LAST MAN STANDING - OVERVIEW
Just like in sports business is about showing up everyday and giving it your best. When your moment to shine comes, will you be in position, and prepared "to DO A BRADBURY."
As well as being entertained and inspired your audience will be left with a lasting impression that much of the prize is in the journey and that success takes PASSION, PERSISTENCE and TEAMWORK.
Steven′s presentation can be tailored to specific client themes or objectives and includes:
Everyone will handle Steve′s actual Olympic Gold Medal.
Great stories.
His father′s influence (instilling a work ethic and lessons learned).
Business success through his speed skate making company. Click here for more information.
The audience participation competition; The winner gets a signed copy of Steven′s book - Last Man Standing. Always a highlight.
SUB-TOPICS FOR LAST MAN STANDING INCLUDE:
TEAMWORK
Steven presents on teamwork being a key ingredient of success. Whether in business or sport, in order to succeed you need a team of people around you for help and support. Steven's team (his coach, his parents and teammates) were not on the ice with him when he won his Gold Medal but without them he could not have won Australia's 1st Winter Olympic Gold Medal.
On your television screen it was Steven alone who took Gold in Salt Lake City. In today's competitive world success cannot be achieved if you take it on by yourself. Steven resonates in the minds of his audience that an efficient behind the scenes team is not optional.
PERSISTENCE
Steven competed for Australia at four, count them, four Winter Olympic Games. He trained five hours a day, six days a week for 12 years and then, suddenly he became an overnight success. Your audience will be left with a lasting impression that much of the prize is in the journey and if you show up every day and give it your best then it's only a matter of time until you create your own version of 'doing a Bradbury' and like Steven become the Last Man Standing.
PASSION
One of Steven's strengths is speaking from the heart. His passion for his sport and business pursuits are known to many Australians. Steven motivates his audience with this same passion. His amazing journey touches a chord with people from all walks of life. We all have our own personal goals and in order to achieve them there will always be some difficult times on the journey. Without passion for your pursuits you will give up during the difficult times. Steven's story is a prime example to all, that if you have passion for what you do and you 'stick it out' than you too can be the Last Man Standing.
OVERCOMING ADVERSITY
The Bradbury story is one of the true Aussie battler who overcomes all kinds of adversity to achieve the ultimate goal. Some people have described Steven's victory as lucky. Winning Olympic gold took a lot more than just luck. Four Olympic campaigns and 12 years of hard training including an Olympic Bronze in 1994, 111 stitches in his leg and in the year 2000 a broken neck are testimony to that hard work and persistence. 18 months after breaking it that same neck was supporting an Olympic Gold Medal.
MOTIVATION / INSPIRATION
Steven's story is motivation on steroids! If you are looking for a motivational speaker you don't need to look any further, Steven is a must see. Just another speaker, Steven most certainly is not. He very much enjoys the inspiration that his story brings an audience, through his natural, unpolished and down to earth account of the realisation of his Olympic dream, he bring messages of passion, persistence and teamwork which undoubtedly equals success. His story really resonates with any audience.
BUSINESS
Through his own business making custom made speed skating boots Steven is able to talk from experience. Initially he identified a personal need to fulfill his own requirements and soon thereafter identified and tailored a solution for a target market of speed skaters around the world. After experiencing difficulty getting skating boots from overseas, Steven and a fellow skater Clint Jensen decided to try making their own. Five years after kicking off the Revolutionary Boot Company, skaters wearing RBC boots won 3 Gold, 3 Silver and 2 Bronze medals at the 2002 Salt Lake City, Winter Olympic Games. This was sweetened by one of those gold medals being won by Steven himself.
Today RBC exports to 18 countries, making custom Long Track, Short Track and Inline boots, as well as carbon fibre orthotics and custom cycling shoes.
At 37 years of age Steven's experiences as a 4-time Olympian, businessman and life experience brings a fresh and uniquely Australian feel to the corporate world that can dovetail nicely into your graduate and senior executive programs.
Conforming with what you already know works, and learning to do it better are the building blocks that thrust the 'Last Man Standing' onto your television screen. That historic moment coined the saying that now appears in the Macquarie Dictionary, 'Doing a Bradbury.'
Now there is an opportunity for Steven to help your team members do their own version of 'A Bradbury' and realise their full potential.
COMEDY
Steven weaves motivation into some very funny material. He could easily be booked as a comedian with a celebrity edge. His timing and pausing is outstanding and his childhood, pending fatherhood and post Olympic stories are hilarious.
GOAL SETTING / BEING YOUR BEST
After competing for Australia at three Winter Olympic Games, including being the pre-race favourite at the 1994 Winter Olympics Steven had not realized his goal of Olympic Gold. In September of the year 2000 he went head first into the barrier during a training crash and broke his neck. He spent six weeks in a halo brace. During this time he realized that everything had always been about winning and whilst he had been World Champion and won an Olympic Bronze he had competed at the Olympics (the biggest stage in the world) three times and had never skated his best during the Olympics.
Realising his chances of winning Olympic Gold had passed, Steven decided that he had worked too hard for too long to finish his career without at least racing his best at the Olympics. After his neck had healed Steven had a new goal and a new motivation. Winning Gold or in fact any medal was no longer of interest to Steven. He simply wanted to get off the ice after one race, at the Olympics and be able to say to himself – I have done my best.
In 2002, in Salt Lake City he achieved his goal when in the 1000 metre quarter finals he beat, Marc Gagnon, four-time world champion from Canada and qualified for the semi-finals. Steven with luck on his side went on to win that elusive Gold Medal and it was the ultimate way to finish his skating career. The race Steven dreams about at night is the little publicized quarter final when he was finally able to put his demons to rest and skate his best at the Olympics.
In Business or Sport, if at the end of the day you can say honestly to yourself, "I did my best," then you are the winner.
MASTER OF CEREMONIES (MC)
Steven also enjoys the role of MC and is always willing to liaise with clients and take the time to prepare in order to understand their needs.

Introduction
Steven Bradbury looks back on his career and the extraordinary events that led to him taking an Olympic gold medal as "Last Man Standing." He recalls, "The main reason I was there in Salt Lake City was to lay some demons to rest…. in Canada I was impaled on the back of a rival's skate, got my leg cut open, almost lost my life, 18 months before Salt Lake City I ran into a barrier in training and broke my neck."
Explaining his motivation for keeping going, he says, "I'd appeared at three Winter Olympics for Australia, hadn't done my best at any of them, I just wanted to do my best. In Salt Lake City I did that in the quarter-finals, I beat a four-time world champion to get to the semis."
Remembering how he developed the tactic that won him the gold medal, he explains, "In the semis, I didn't think I was as good as these guys, so I just thought I'd get on the ice and stay out of trouble. In the final I didn't see any reason to change my tactics; going into the last turn I see the Chinese guy fall, setting up my last turn out of the corner of my eye I see the other three tumble, and from that moment I knew I didn't have to skate any more, all I had to do was glide across the finish line."
About