* Please note that while this speaker's specific speaking fee falls within the range posted above (for Continental U.S. based events), fees are subject to change. For current fee information or international event fees (which are generally 50-75% more than U.S based event fees), please contact us.
Top25 Speaker Voting

Steve Uzzell needs 6 vote(s) to make it into the Top 25 speakers on Speaking.com!
Speaker Booking Tip
"Tip: ask your speaker to do a book signing or attend a VIP meal with your guests. "
For Event Planners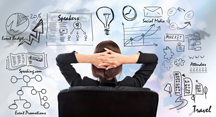 • Keynote Speaker Booking Toolkit.
• Booking a Celebrity Speaker.
• How to Find and Book the Right Speaker.
• Google+ Event Planning Forum.
• Tips for International Clients Booking U.S. Based Speakers.
Similar Speakers
David Gallo

Travel, ecology and science lecturer Dr. David Gallo is Director of Special Projects at the Woods Hole Oceanographic Institution. He is a globally recognized expert…

Wendy Booker

In many ways an "accidental athlete," Wendy Booker's story of overcoming disability to achieve beyond most of our dreams is an inspirational tale of achievement,…

Story Musgrave

Dr. Story Musgrave's varied career includes classified department of defense missions, thousands of hours in outer space, and seven graduate degrees. A maestro of multiple…

The retreat was extraordinary, professional, and personable. Everyone is still raving about it. They said it was the best experience of their lifetime. And, I would have to agree. I most certainly hope we have the opportunity to work together in the future.
YPO: Young Presidents' Organization
About SPEAKING.com
Established in 1994, we are exclusive agents for some of the world's leading experts, celebrities and professional speakers.
We offer event planners a fully staffed speaker logistics planning team, plus a personal SPEAKING.com Account Executive – a knowledgeable and trustworthy partner. We guarantee your satisfaction with your speaker and a smooth booking process.
Contact us today to book your favorite speaker.

"Our crowd of 750 mostly middle-aged men would typically wait to be wowed by a keynote - sitting back in their chairs, arms crossed, territory marked, daring a speaker to impress them. In moments, our reps were open, eager (leaning forward!), smiling and taking notes in the dark. They were captivated by your pictures, alert to your words and responding to the way you were guiding them, considering how they could accomplish even more in their lives through preparation, asking the important questions and recognizing the moment when spontaneity collides with preparation. You made us each think we were finding something new on our own - not being "lectured" by the typical "motivational" speaker sourced for so many of these types of events. You and your message were the highlight of the conference!"
Stacy Baehman
Assistant Director, Marketing Communications
Woodbury Financial

"Thank you for the moving and inspirational presentation to our group. It could not have been more appropriate nor powerful-the images as well as the dialogue. I appreciate the thoughtfulness, care and passion which you bring to your craft. It shines through brightly."
Merrill Lynch

"In ISA′s 26 year history of conducting annual meetings, we have never had a 100% excellent rating until Steve Uzzell. Steve′s message, "preparation leads to magic," and his delivery were exceptional. His presentation exceeded our expectations and sent us on an open road to enjoy life."
Pamela J. Schmidt
Executive Director, ISA - The Association of Learning Providers

Partial Client List:

Achieve Global
Addison Avenue
Adobe
Adventist Medical in Portland, OR
Air Conditioning Contractors of America
Alexander Key Investments
Association of Youth Museums
Avaya
Avantha Group (Goa, India)
Bank of Oklahoma Financial
Beckman Coulter
Buffalo Rheumatology
Brisa (Lisbon, Portugal)
Consumer Bankers Association
Council for Resource Development
Cybershift, Inc.
Dallas County Workforce
Dain Rauscher
Disney Consumer Products
Development Dimensions International
Edwards & Kelcey
Goodrich Corporation
Hallmark Cards
Health Care Administrators Assoc.
Heating & Air Conditioning Institute of Canada
Higher Education User′s Group
HSBC Premier
Iowa Hospital Association
Jones County (MS) Junior College
José de Mello Saúde (Lisbon, Portugal)
Johnson & Wales University
Jacksonville Acquisition Excellence Conf.
JP Morgan Chase
Kaiser Permanente
Marriott Association Masters
Marquette Financial / Pohlad Companies
Marriott (5X)
MDA Leadership
Merck
Merrill Lynch (5X)
North Carolina Workforce Development
Northern CA Human Resource Assoc.
Northrop Grumman (3X)
Ohio Council
of Behavioral Healthcare Providers
Ohio Assisted Living Association
Ontario Real Estate Association
Ontario Library Association
Piedmont Plastics (2X)
Poudre Valley Hospital
Pratt Institute
Quick and Reilly
Radiology Business Mgmnt. Assoc.
Red Wing Shoe Company
Regulatory Affairs Professional Society
Royal Alliance
Society for Human Resource Management
Society of Consumer Affairs Professionals
Society of Incentive & Travel Executives
SITE – China Chapter (Beijing)
South Dakota Association of Healthcare Providers
Southern New Hampshire University
The Madow Group
Training Industry, Inc.
United States Probation Office (2X)
University of Maryland
University of Waterloo, Ontario
Vassar College
Virginia Polytechnic Institute
Wachovia Bank
Washington Bankers Association
Wisconsin SHRM
Wyoming Governor′s Summit
Xplor International
Young President′s Organization (2x)
Open Roads Open Minds: An Exploration Of Creative Problem Solving
Using his own wonderful photographs as illustrations of his metaphor about possibility and creativity, Steve inspires audiences to take advantage of his experience and his astounding photographic portfolio to make any venture an adventure. Steve′s approach to his photographic work serves as a blueprint for us to clearly see that solutions are sometimes found in very unexpected places.
In any project he undertakes, Steve lays the foundation for magic to happen, turning his focused attention to each client individually. "Chance favors the prepared mind," said Louis Pasteur. Our eyes see only what our mind is prepared to comprehend.
As Steve stresses, the open road never fails to open your mind, and once your mind is open, the power of your imagination is released. This formidable power knows no bounds. Steve uses his mind-stretching photos to bring the open road alive and full of possibilities. Learn to put this perspective to work for you everyday - in problem solving, in the creative process, and in your life.
When the destination becomes the journey, the circle is complete, and you begin anew. Take a different way home and enjoy the ride.
Other Suggested Programs:
Preparation Lays the Groundwork for Magic to Happen
Make the Problem your Passion
Keynote Speech
In this video, Steve discusses his unique approach to creative problem solving. He opens by joking that he is often asked questions by strangers whenever he is on an assignment. "I'll have my tripod set up, I'll be completely surrounded by photograph equipment, and a total stranger will walk right up to me and ask, 'What are you doing?'" he says. "Human curiosity and our basic need to connect are much more powerful impulses than recognition of the obvious."
He continues by saying that one time after he was asked this question, he decided to give an honest answer. When an elderly woman asked him what he was doing, he replied, "Actually, Ma'am, I'm solving problems." In response, the woman scolded him, assuming he was lying. Steve explains, "in order to take photographs, you have to solve problems." He goes on to discuss what taking photographs has taught him about creative problem solving.
Keynote Speech