* Please note that while this speaker's specific speaking fee falls within the range posted above (for Continental U.S. based events), fees are subject to change. For current fee information or international event fees (which are generally 50-75% more than U.S based event fees), please contact us.
Top25 Speaker Voting

Steve Garvey needs 6 vote(s) to make it into the Top 25 speakers on Speaking.com!
Speaker Booking Tip
"Tip: some speakers might provide one of their popular book titles as a free gift to your audience. "
For Event Planners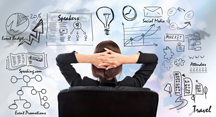 • Keynote Speaker Booking Toolkit.
• Booking a Celebrity Speaker.
• How to Find and Book the Right Speaker.
• Google+ Event Planning Forum.
• Tips for International Clients Booking U.S. Based Speakers.
Similar Speakers
Mallory Weggemann

Mallory Weggemann is an American Paralympic swimmer who became a paraplegic following a routine epidural to treat her back pain in 2008. Less than four…

Matt McFadyen

From rowing through the Northwest Passage to surviving the 50-foot-wave that toppled his ship, explorer Matt McFadyen makes teambuilding a true adventure. The youngest Australian…

James Mapes

Author of the acclaimed book Quantum Leap Thinking, James Mapes is the authority on the psychology of applied imagination. Drawing from his unique background in…

Everyone at your speakers agency were professional and helpful throughout the process, making it easy to book, communicate, and prepare for our event.
Hewlett Packard
About SPEAKING.com
Established in 1994, we are exclusive agents for some of the world's leading experts, celebrities and professional speakers.
We offer event planners a fully staffed speaker logistics planning team, plus a personal SPEAKING.com Account Executive – a knowledgeable and trustworthy partner. We guarantee your satisfaction with your speaker and a smooth booking process.
Contact us today to book your favorite speaker.

"Steve Garvey definitely exceeded our expectations in every way! He stayed afterwards and took photos and just hung out and visited with everyone. What an amazing man! Thank you for everything!"
Lexus
"Thanks for a fantastic appearance. You far exceeded the expectations we had for you. You were funny, informative and motivating! Your style of presentation is very effective."
Joseph Steenbeke, Vice President/General Manager, Sears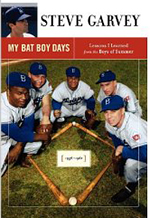 My Bat Boy Days: Lessons I Learned from the Boys of Summer
On the evening of March 28, 1956, Steve Garvey's father, a Greyhound bus driver in the Tampa Bay area, asked his young son if he'd like to accompany him as he drove the Brooklyn Dodgers to a spring-training game with the New York Yankees. For Garvey, a baseball card collector and an aspiring Little Leaguer, the opportunity stretched beyond his wildest imagination and marked the beginning of a legendary career and life in baseball.
Garvey spent five years (1956-1961) as a bat boy, mostly for the Brooklyn Dodgers and briefly for the New York Yankees and the Detroit Tigers. The fact that he would go on to become a first baseman with the Los Angeles Dodgers, and one of the most successful players of his era, is like something out of a Hollywood script. My Bat Boy Days is his moving collection of indelible memories, fascinating profiles, and lessons learned—about the game and about life—from heroes such as Jackie Robinson, Sandy Koufax, and Mickey Mantle.
My Bat Boy Days is for the generation of fans who remember the Boys of Summer and for the generation who grew up watching Steve Garvey play for the love of the game. Garvey's story is perfect for sharing with children and grandchildren who are just now getting to know and love the game.
Steve Garvey is available for corporate appearances, motivational speaking engagements, VIP meet and greets, autograph signings, baseball camps, celebrity golf tournaments and product endorsements.
Suggested Speaking Topics:
From Baseball to the Boardroom
Being the Best You Can Be
Integrity in Life and Business
The Rewards of Living a Christian Life
Overcoming Adversity
Teamwork
Crisis Management
Leadership

On Stage Q&A with Steve Garvey
Steve Garvey talks about what it was like to go up against two of the greatest pitchers of his time, Tom Seaver and J.R. Richards. "Tom Seaver had great mechanics," Garvey remembers how Seaver could throw five innings without anyone getting a hit. "He's in the Hall of Fame for a reason. Every time he took the mound it was a challenge."
"You could see all the Dominicans crossing themselves before they got into the batter's box with J.R. Richards," Garvey comments, explaining that J.R. Richards's massive height, unpredictability, and speed prompted most players to swing early instead of waiting for the ball's release. "The synergy of what those two players accomplished is a testimony that size, shape, long arms, and velocity don't always matter."
Steve Garvey: Lunch With A Legend
Steve Garvey discusses "the good old days" of baseball telling a story of how two baseball players pulled a prank on the field that resulted in thousands of dollars going to a good cause. He states that it was the bottom of the fifth ending and his team was losing, when all of a sudden two of his teammates dressed in groundskeeper uniforms came out dragging the infield. "So by the time they got to second base, the fans started to realize it was them and there was this groundswell of noise and screaming and so forth," he paints the crowd's reaction.
Although the majority of people including the team found the stunt hilarious, the two players were scolded and fined $1500 each on the spot. Ironically later in the game, one of the two players hit a home run winning the match by one point. "Rick Deez, of course he had a great show and great reach, decides he wants to raise money to take care of the fines," Garvey concludes. "He ended up raising $11,000 which eventually went to charity."
Steve Garvey: Coldwell Banker Home Field Advantage
Steve Garvey: Baseball First Pitch Dinner