* Please note that while this speaker's specific speaking fee falls within the range posted above (for Continental U.S. based events), fees are subject to change. For current fee information or international event fees (which are generally 50-75% more than U.S based event fees), please contact us.
Top25 Speaker Voting

Stephen Frost needs 20 vote(s) to make it into the Top 25 speakers on Speaking.com!
Speaker Booking Tip
'ÄúTip: speakers bureaus provide added value that you cannot get by booking speakers directly. 'ÄĚ
For Event Planners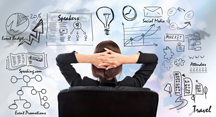 'ÄĘ Keynote Speaker Booking Toolkit.
'ÄĘ Booking a Celebrity Speaker.
'ÄĘ How to Find and Book the Right Speaker.
'ÄĘ Google+ Event Planning Forum.
'ÄĘ Tips for International Clients Booking U.S. Based Speakers.
Similar Speakers
Nick Santonastasso

Nick Santonastasso is a medical miracle. Not only is he one of four people alive with the rare genetic condition, Hanhart Syndrome, the inspirational keynote…

Roger Crawford

Former athlete, Roger Crawford has been teaching audiences all around the world how to achieve the impossible and redefine what'Äôs possible through his personal success…

Mallory Weggemann

Mallory Weggemann is an American Paralympic swimmer who became a paraplegic following a routine epidural to treat her back pain in 2008. Less than four…

Everyone at your speakers agency were professional and helpful throughout the process, making it easy to book, communicate, and prepare for our event.
Hewlett Packard
About SPEAKING.com
Established in 1994, we are exclusive agents for some of the world's leading experts, celebrities and professional speakers.
We offer event planners a fully staffed speaker logistics planning team, plus a personal SPEAKING.com Account Executive 'Äď a knowledgeable and trustworthy partner. We guarantee your satisfaction with your speaker and a smooth booking process.
Contact us today to book your favorite speaker.

'ÄúSteve Frost spoke as a keynote at the March 2012 Multicultural Forum on Workplace Diversity in Minneapolis, talking about the creation of a diverse and inclusive 2012 London Olympic and Paralympic Games. In about 40 minutes he held the 600 diversity professionals in attendance spellbound as he recounted the opportunities and challenges of the first truly inclusive Olympics. He also challenged them to do the same within their own organizations and left them inspired to rise to Olympic heights. I have a received kudos and high praise for inviting him to speak, but the kudos and praise belong to Steve Frost!'ÄĚ
Steve Humerickhouse, Director, Multicultural Forum on Workplace Diversity, University of St. Thomas Opus College of Business, Minneapolis, USA

'ÄúStephen was the keynote speaker at our recent Canadian Supplier Diversity Conference in Toronto. He added great value to the session with his obvious conviction to diversity/inclusivity, his knowledge of this subject, and his humourous/entertaining presentation style. Thanks so much for sharing your zeal; it′s contagious!'ÄĚ
Don Chapman, Vice President, Business Development, Diversity Business Network (DBN), Toronto, Canada

'ÄúI had the opportunity to hear Stephen speak at a Toronto conference in March, during the middle of his preparation for the upcoming London 2012 Olympic and Paralympic Games. He described succinctly how to create policy and process that embraces diversity and inclusion using the example of his work at LOCOG. The speech was brilliant. The candor of his comments was refreshing.'ÄĚ
Len Rosen, VP, Communications and Business Development, Diversity Business Network (DBN), Toronto, Canada

'ÄúStephen recently gave an excellent presentation at OFT on diversity and inclusion in the 2012 Olympics. It was both informative and thought-provoking, and we had very positive feedback from those who attended.'ÄĚ
John Fingleton, CEO, Office of Fair Trading, London, UK

'ÄúStephen Frost is an courageous, principled and extremely competent manager who understands people and can skillfully undertake challenging initiatives and difficult assignments with a unusual combination of determined commitment and clear headedness.'ÄĚ
Marty Linsky, Harvard University and Owner, Cambridge Leadership Associates, USA

'ÄúStephen is highly committed, loyal and diligent. He is a good and inclusive team leader and an effective communicator. Stephen relates confidently and well to people at all levels and is an excellent ambassador for his organisation. He is good at developing a clear strategic vision and then implementing it tenaciously and practically in a way that adapts to changing circumstances.'ÄĚ
Michael Pitfield, Director of International Business, Henley Business School, UK

'ÄúStephen was amazing to work with. He could be trusted to deliver on his word. We worked together on a new creative concept of funding research reports that could be developed and used by all companies.'ÄĚ
Louella Eastman, Head of Diversity and Inclusion, Aviva, London, UK

'ÄúI initially worked with Stephen when he was Workplace Director at Stonewall, a role in which he was exceptional. His client focused, can-do attitude, combined with expert knowledge and rapid delivery made working with Stephen a delight. Stephen and I have also worked together in his role at LOCOG where he combines strategic thinking with great operational delivery.'ÄĚ
Mark Palmer-Edgecumbe, Head of Diversity and Inclusion, Google, London, UK

'ÄúStephen′s inspiring leadership of Workplace Programmes was critical to the success of the Diversity Champions scheme, and a key reason my organisation chose to join at an early stage. Stephen′s exceptional ability to support and encourage, whilst setting unequivocal standards, presented a welcome challenge to us at Kent County Council. He balanced friendly advice with a professional manner throughout. Both in setting up the Stonewall Leadership Programme - a genuine "first", with world-class facilitation - and in our personal dealings, Stephen has helped me to develop my role and my own leadership style. He has been a pleasure to work with.'ÄĚ
Thomas Molloy, Chair, Rainbow Forum, Kent County Council, UK

'ÄúStephen generates a wave of enthusiasm amongst his colleagues and peers to implement his vision for the creation of a truly diverse and inclusive workforce. He does so with imaginative and thought provoking initiative and acts as a standard bearer for the mission.'ÄĚ
Mick Wright, Head of Logistics, London 2012

'ÄúStephen′s approach to Diversity and Inclusion at London 2012 really displays his passion and determination to go beyond his personal best in firmly embedding D&I in our organisational DNA. He does this through his engagement with all areas of the business and through some inspirational, highly memorable approaches to getting the importance of D&I across to everyone.'ÄĚ
Adrian Corcoran, Head of Venue Technology Services, London 2012
Diversity to a Deadline; How We Created Everyone's London 2012 Olympic Games
The 2012 London Games are recognized as the most diverse, inclusive and successful ever. As Head of Diversity & Inclusion at the London Organizing Committee of the Olympic Games and Paralympic Games Ltd., Stephen Frost was responsible for incorporating diversity and inclusion across the 200,000 workforce, volunteers and contractors, as well as in the $2 billion procurement program and all aspects of service delivery. Stephen will share how diversity and inclusion were embedded in 57 departments, 134 venues and 8,000 torchbearers and resulted in reduced recruitment costs and contributed to supply chain savings of over $150 million.

By attending this session, you will learn how to:

Embed the principles of diversity and inclusion in mass recruitment in order to achieve savings and also unprecedented diversity;
Integrate supplier diversity in the procurement process to improve the
performance of large organizations and the opportunities for small businesses;
Deliver groundbreaking customer service, inclusive to all; and
Implement a successful systemic change program using deadlines, scrutiny and expectations as drivers for delivery.
Stephen Frost, Former Head of Diversity & Inclusion, London 2012 Olympics
Stephen Frost reveals indispensable factors to effectively making diversity and inclusion a keystone of your company's culture. Drawing from a deep well of experience, he surveys what works, what doesn't, and why, particularly when it comes to getting the whole workforce to take responsibility for promoting equality in the workplace.
Systematic change must absolutely occur, he claims, cautioning that: 'ÄúYou can'Äôt do it all on your own, and the results would be worse if you did.'ÄĚ Referring to his tremendous success with the 2012 London Olympics, Stephen emphasizes, 'ÄúThat understanding about diversity and inclusion, that it'Äôs a collective responsibility, was a really important point for us.'ÄĚ
Stephen Frost: Diversity on a Deadline: How We Created Everyone's 2012 Olympics | WAPPP
Speaker Series | Stephen Frost | The Inclusion Imperative | Learnings from the 2012 London Olympics
Keynote Speech
Keynote Speech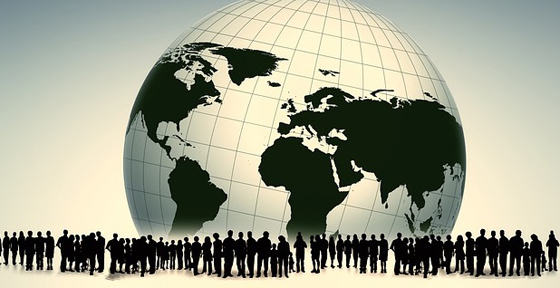 The immortal line from Bill Clinton'Äôs 1992 presidential campaign, 'ÄėIt'Äôs the Economy, stupid'Äô, is as true today as it was then. But in the new digital, information and knowledge economy, human capital replaces natural resources as the basis for growth. Technology is replacing lower-skilled jobs. The threat to growth comes from a shortage of high-skilled ... more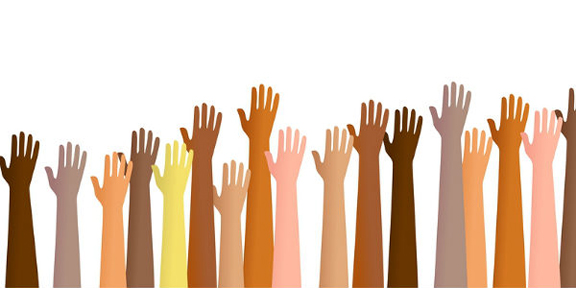 In February 2013 I spoke with a class of Harvard undergraduates who were about to graduate. They were seeking career advice. My supposition going into the meeting was that I would offer some thoughts from my career and answer their concerns about the 'Äėreal world'Äô. The reality was that they were much more in touch ... more