* Please note that while this speaker's specific speaking fee falls within the range posted above (for Continental U.S. based events), fees are subject to change. For current fee information or international event fees (which are generally 50-75% more than U.S based event fees), please contact us.
Top25 Speaker Voting

Stacy Allison needs 5 vote(s) to make it into the Top 25 speakers on Speaking.com!
Speaker Booking Tip
"Tip: speakers bureaus provide added value that you cannot get by booking speakers directly. "
For Event Planners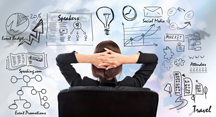 • Keynote Speaker Booking Toolkit.
• Booking a Celebrity Speaker.
• How to Find and Book the Right Speaker.
• Google+ Event Planning Forum.
• Tips for International Clients Booking U.S. Based Speakers.
Similar Speakers
David Breashears

The first man to transmit live television pictures from the summit of Mount Everest, and the first American to reach the summit twice, David Breashears…

John Amatt

Founder and president of One Step Beyond Worldwide, John Amatt runs a company that encourages people to break through the limitations they have imposed on…

Betty Nguyen

The first Vietnamese-American to anchor a national newscast, Betty Nguyen has reported major stories around the world for CNN, CBS, and NBC. She can currently…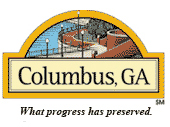 I so appreciated my representative for his responsiveness and for the ease with which I could communicate with him. This was my first time having to secure the talent for our program myself, and I could not have asked for a better experience with your speakers agency.
Mayor's Commission on Unity, Diversity and Prosperity for Columbus, GA
About SPEAKING.com
Established in 1994, we are exclusive agents for some of the world's leading experts, celebrities and professional speakers.
We offer event planners a fully staffed speaker logistics planning team, plus a personal SPEAKING.com Account Executive – a knowledgeable and trustworthy partner. We guarantee your satisfaction with your speaker and a smooth booking process.
Contact us today to book your favorite speaker.

Comcast (National Sales Meeting)

"Your story touched the entire audience. The standing ovation is an indication of the enormous impact you had on them."



— Filemon Lopez, Senior Vice President of Sales

WindRiver (Worldwide Sales Meeting)

"Stories about "Taking time to take tea", "water bottles" and others are now part of Wind River′s culture."

International Association of Administrative Professionals (Annual Convention)

"Wonderful!... articulate and awesome. Best keynoter in my 12 years at the convention!"



— IAAP Convention Participant

GlaxoSmithKline (NeuroScience Division Annual Sales Meeting)

"...you tied your experiences in with our ever-changing environment and sense of urgency to meet the challenges that we are facing..."



— Dawn Brehm, Vice-President Sales, NeuroScience Division

Nike (Product Design Department Annual Retreat)

"...you held us spellbound!!"



— Larry Eisenbach, Director of Footwear Product Design

NW Natural (Conference)

"...you have captured the ideals of corporate America today; teamwork, empowerment, goal setting, organization, and motivation."



— Linda Williams, Northwest Natural Gas

Boise Cascade Corporation (White Paper Division)

"...you went the extra mile... you are a true Olympian-a gold medal winner!"



— Carol L. Moller, Manager, Recruiting, Development and Diversity

Nationwide Insurance (Chairman Life Council Members)

"Excellent content... excellent delivery.. thoroughly prepared."



— Shirley Mertz, Meeting Planner

Illinois Education Association

"The warmth, energy, and enthusiasm... entertaining, motivating and inspirational... will be long remembered."



— Larry Lawlyes, Director of Program Development



BEYOND THE LIMITS
Lessons From Everest
"Our sense of adventure keeps us alive, and through challenge - pushing ourselves beyond our limits - we grow."
— Stacy Allison
Stacy′s signature keynote delivers a powerful message on Vision, Focus, Agility, and Perseverance.
Stacy′s breathtaking multimedia presentation will sweep you to the top of the world. It′s a journey that will inspire you to apply the lessons of risk, motivation, challenge, and change learned at high altitude to the down-to-earth aspects of everyday life. Her message invites you to reconsider your own possibilities both personally and professionally.
Before Sir Edmond Hillary and Tensing Norgay stood on top of Mt. Everest in 1953, climbing to 29,028 feet was thought to be impossible. Now this formidable mountain has come to symbolize human achievement.
Mt. Everest evokes a powerful metaphor. It is one of the most unforgiving environments on Earth. For every three people who reach the summit, one dies trying. When the stakes are this high, each team member plays a critical role, not only in the team′s success, but its very survival.
Even though you and your associates may not experience arctic temperatures, hurricane force winds, or seemingly bottomless crevasses, you do face an increasingly competitive marketplace, a dynamic and demanding customer base, and the challenge of consistently doing more, better, faster. Running a successful company is like climbing a mountain. Just like a climbing expedition, you must forge an inspiring vision, build an accomplished team, overcome obstacles and stay focused, to consistently be your best and reach the top. Each team member′s leadership, teamwork and motivation play critical roles in this success.
Stacy will show you how to thrive in your workplace through personal vision, relationship building, clear communication, and accepting responsibility for choices, actions, and outcomes. Stacy′s presentation will encourage and inspire you to take a visionary look at opportunities and move beyond your limits.
WE CAN GET THERE FROM HERE
Teamwork, it Works!
"If you see yourself trying to beat the mountain, eventually the mountain will win. You don′t conquer mountains, you cooperate with them."
— Stacy Allison
Trust
Respect
Communication
It′s true for any team project—cooperation works! More than an idea, teamwork is essential for your organization′s success and survival. Learn how to create a team environment that will improve the quality of life and level of performance for you, your co-workers and your organization.
REACHING NEW HEIGHTS
Risk-taking
"Only when we take full responsibility for our lives will we have the confidence and courage to risk."
— Stacy Allison
Courage
Accountability
Discipline
Our accountability to ourselves and others defines our character. It determines our success and our ability to adjust to the challenges, changes and risks confronting us in today′s world. Stacy demonstrates how the principles involved in climbing mountains apply to our everyday lives and how all of us can tap into our abilities and climb into the future with confidence and courage.

Stacy Allison: Demo Video
Inspirational mountaineer Stacy Allison explains the philosophy that has helped her to become one of the world's leading climbers. She emphasizes that progress is all about taking personal responsibility: "How to fix the problem, that's what we need to do. You see, when we blame other people, when we blame pasts, it doesn't move us forward; it slows us down, and true leaders… don't blame other people or circumstances."
Stacy's mantra is that nothing worthwhile is achieved without taking risks, and that those risks will never be taken until we assume responsibility: "It is only when we take full responsibility for our lives that we have the courage and confidence to get knocked down and pick ourselves up and get back on that mountain."
Stacy Allison: Climbing Mount Everest