* Please note that while this speaker's specific speaking fee falls within the range posted above (for Continental U.S. based events), fees are subject to change. For current fee information or international event fees (which are generally 50-75% more than U.S based event fees), please contact us.
Top25 Speaker Voting

Simon Bailey needs 5 vote(s) to make it into the Top 25 speakers on Speaking.com!
Speaker Booking Tip
"Tip: find a speaker in your local area to save on travel costs. Most speakers will also reduce their keynote fee for local events. "
For Event Planners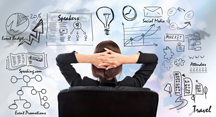 • Keynote Speaker Booking Toolkit.
• Booking a Celebrity Speaker.
• How to Find and Book the Right Speaker.
• Google+ Event Planning Forum.
• Tips for International Clients Booking U.S. Based Speakers.
Similar Speakers
Cullen Jones

After nearly drowning in a Pennsylvania Water Park, Cullen Jones took up swimming, worked hard, and captured Olympic gold. He is the first African-American male…

Alden Mills

A former Navy SEAL and the founder of Perfect Fitness, Alden Mills' knowledge of persistence, leadership, and teambuilding is second to none. Mills weaves together…

Ruben Gonzalez

When Houston resident Ruben Gonzalez decided to try out luging, he had never even touched snow. Over 30 years later, he is the only winter…

Once again our agent did an outstanding job. Not only did he provide me with a number of options for potential speakers but he helped with seeing who was available, when they could speak, and getting everything done in a timely fashion. I look forward to working with him again.
Auburn University
About SPEAKING.com
Established in 1994, we are exclusive agents for some of the world's leading experts, celebrities and professional speakers.
We offer event planners a fully staffed speaker logistics planning team, plus a personal SPEAKING.com Account Executive – a knowledgeable and trustworthy partner. We guarantee your satisfaction with your speaker and a smooth booking process.
Contact us today to book your favorite speaker.

I admit it. I wasn't convinced you could do it AGAIN, but you did. Of course I had an inkling, or we wouldn't have begged you to come back. But the skeptical meeting planner in me had me worrying that it wouldn't be – couldn't be the same. I was right. It wasn't the same…it was BETTER! I'm now 100% convinced. I've been "Simon-ized!" Quality education is still the number one component of our mission to meet and exceed our member needs. Our members look to us to provide the best of the best and that's why I want to work with you again. You epitomize the best.
California Society of Association Executives

Your morning keynote made such an impression on the attendees that your afternoon session had one of the largest crowds ever for a breakout in the 25-year history of this conference. Other evidence of your impact was that not a session went by the rest of the day without a quote or reference from one of your presentations. Your entertained us, you inspired us and, most importantly, you taught us how to release your brilliance.
Kentucky Department of Tourism

You created a "WOW" for our audience that has raised the bar for all future speakers. Not only was your program phenomenal, but as an individual you were professional, courteous, prompt, friendly and highly flexible with the changing demands of our conference.
American Institute of Certified Public Accountants

Our cast members were inspired by your stories, humor, and authenticity. I was concerned if you would be able to maintain your energy level from 5:00 a.m. to 4:00 p.m. Well, you surprised everyone by your stamina and creativity off-the-cuff. Wow! We appreciate your dedication in partnering with our human resources department in designing a customized presentation for all education levels in our organization. You created a magical moment for our cast.
Walt Disney World Swan and Dolphin Hotel

Your keynote address demanded the attention of the conference participants. It was extremely important, very timely, so well received and had the kind of impact we needed. Many of the participants stated your presentation was enlightening and profound.
American Bar Association

Everything we read or heard about you, prior to seeing you in action, was true. Your leading-edge, paradigm-shifting program certainly opened up our nonprofit leaders' minds and showed them how to think about their leadership in a new and different way. Your presentation was insightful and filled with real life examples that demonstrated your various points, thus making it easy to bring home the "fever" to colleagues. Be warned…you just might well have started a "brilliance epidemic" of large proportions in Boca Raton!
Boca Raton Resort & Club

Thank you Simon! We heard GREAT feedback on your presentation, and though it was a tricky time slot (after a long day and two hours into an open bar), you did a fantastic job. We will definitely share the good news about Simon Bailey with other meeting planners.
JPMorgan Chase Bank

Your presentation received the highest ratings we have ever had. There was never a dull moment and you had full audience attention for 3 hours – unbelievable. It was astounding to see such audience control.
Florida Safety Council

As I talked to many conference attendees they had nothing but rave reviews about your presentation. The thing that I heard over and over was that you were so prepared, that you really knew your audience, and that you were filled with motivating energy. Yet you were real and "unscripted". As someone who attended all three of your sessions with us, what I found most distinctive is that each session was absolutely tailored to the specific audience, and I was able to take a little something different away from each one.
Metavante

Our participants thoroughly enjoyed the presentation and already they are asking for more. Many have indicated that they have learned a lot and that they are looking forward to sharing the information with colleagues who were unable to attend. In moving forward we will continue our alliances with you in an effort to build the Customer Service landscape in Jamaica to international standards.
Jamaica Customer Service Association

Words simply cannot adequately express the remarkable impact Simon made on our organization. Simon creates energy, enthusiasm and passion! He's been blessed with the phenomenal talent of removing all possible intimidating factors from the environment, thus creating an atmosphere for attendees to share situations affecting their lives, both personal and professional. The fact that he assigned accountability partners for each team member allowed us to carry his message with us not only for that day, but every day we come to work.
ISP Sports, Inc.

If you have met Mr. Bailey, you know that he is many things, not the least of which is a powerful and compelling speaker. His message about Customer Service, delivered to our highly experienced management team was remarkable – strong, targeted and memorable. He held the audience spellbound all the way.
Hudson Group

Many of our members and supporters are senior executives in the performance improvement industry. It's a tough crowd to please. They are best characterized as the "been there and done that" type. Your practical yet meaningful approach made the material interesting and thought provoking. Your book is a great tool and resource for those who wish to rekindle the passion and spirit you conveyed during the presentation. SITE says, "Well done, Simon T. Bailey!"
Society of Incentive Travel Executives

Simon T. Bailey is a phenomenally gifted speaker. The depth of his passion is ever evident in his delivery, his mannerisms, and his ability to communicate a message that transcends race, age, creed, and gender. I have never in my 30+ years of employment experienced such a spirit of camaraderie and unity among co-workers as I did the evening of our Leadership Conference. People were genuinely touched by Mr. Bailey's words. Anyone having the opportunity to hear him speak should take every advantage, because Simon truly has something to say!
Lane Hospitality

Well, it′s unanimous...you were a huge hit with the Southern HealthCare Team and our Sovereign HealthCare facility leaders. Many of your key points are still resonating within our company. It was truly amazing to see how much valuable information you could fit into such a short time span.
Southern Healthcare Management, LLC

I want to express my sincere appreciation to you for your inspiring presentation in New Orleans. I often receive the best feedback "in the streets" and everyone was "abuzz" after your presentation. Post keynote speech, folks were giving you rave reviews which only confirms the importance of your words. My thanks to you for touching the hearts and minds of the BCBSA folks in attendance.
Anthem Blue Cross and Blue Shield

Thank you, thank you, thank you! Your presentation this week to our top sales performers was upbeat and, of course, inspirational. I have had many positive comments from our attendees. Realize that last year some of these folks had Cal Ripken as their lunch speaker, so this was a tough crowd to impress.
Sun Trust Bank

Your presentation made such a positive impact on those who attended and the conversations they brought back to the office – people are still talking. I've noticed that many of the staff have placed the group assignments on the walls as a reminder of the wonderful experience.
Orange County Convention Center

On behalf of the TOT Advisory Board, we believe this meeting will be remembered as one of the finest held by the Top of the Table. Simon, we greatly appreciate your willingness to participate as a speaker and would like to thank you for your time and effort spent in making the program a success.
The Million Dollar Roundtable
Release Your Brilliance: The 4 Steps to Transforming Your Life and Revealing Your Genius to the World
Each of us is born brilliant. Then we spend the rest of our lives having our brilliance buried by people, circumstances, and experiences. Eventually, we forget that we ever had genius and special talents, and our brilliance is locked away in a vault deep within. So we settle for who we are, instead of striving for who we were meant to be.

Release Your Brilliance provides the combination to the vault where your brilliance is kept. After struggling for thirty-two years with disillusion, defeat, and despair, author Simon T. Bailey cracked the code to personal transformation, turning his life around and becoming a highly successful entrepreneur, respected family man and community leader. Using the metaphor that we′re all diamonds in the rough, Simon shares the four key steps to cut and polish the gem that is you in order to reawaken your genius, reignite your internal light, and release your potential. He guides your transformation with interactive tools such as Personal Appraisal exercises, Diamond Polishing action steps, and true stories of Living Diamonds. Join the thousands of individuals and organizations worldwide who′ve sat down with Simon and learned to create lasting change and release their brilliance!
Order Here





Release Your Brilliance
Just as a raw uncut diamond carries its brilliance below the surface; we all carry a spark of brilliance within us to create the destiny we want. Simon shows people how to transform their hidden brilliance into passion and purpose. All it takes to sparkle - is knowing how to shine in the midst of change.
Vuja De – Shift Your Thinking and Accélérate Your Results
Vuja De is the opposite of déjà vu. It's stopping and looking at things afresh. Simon calls it flipology. Flipologists see things differently, allowing them to break away from the same old same old. Seeing things differently is the first step to doing things differently, and setting different outcomes in motion.
Power Up Your Career in Times of Change
In challenging times, many organizations become more fluid, that's when having the resilience to reinvent yourself keeps you relevant. Simon explores strategies to help you leverage your personal strengths, increase your creativity, be more productive and have fun doing it.
Unleashing Brilliant Leaders
Your next generation leaders are being developed right now and they will lead, based how they have been led. Simon shows you how to recognize core brilliance, identify your next Chief Breakthrough Officer and inspire "A" level performers to ignite "B" level performers and power your organization up.
Storyselling™ Emotional Branding Your Customer Experience
Consistently brilliant service creates a strong emotional response from customers. Simon calls it Emotional Branding because the loyalty it creates is far more powerful than conventional branding. Learn how to exceed customer expectations through applying High Touch techniques and turn your customer service department into a mindset.
Release Your Brilliance - Book by Simon T. BaileyCreating Brilliant Change
When you create brilliant change, your leadership and employees notice it, your customers connect to it and your bottom line will love it. Learn how to be a Change Agent and use change to close the gap between management and employees. Simon examines how to make the changes that need making, and make those changes stick.
Brilliant Customer Service Leadership
Happy employees make happy customers. Simon explains how to earn the devotion of employees and customers alike, by empowering your employees to take ownership of service and developing the conditions for customer delight to take place. Learn the secrets of modeling and coaching superior customer satisfaction.
Full Speech - Australia
Simon T. Bailey sets out his theory of the necessity for brilliance to an Australian audience. Urging his listeners to steer away from the everyday, he says, "Newsflash! Ordinary is over. Giving an average experience is like done. Average is dead. Nowadays people have more choices than they ever did before, they are looking for that experience that so connects with them." Explaining how to adapt to the new business environment, he says, "Salespeople need to stop selling and start connecting, because when you sell, that's a transaction, but when you connect, that's a relationship."
Release Your Brilliance Interview with Simon T. Bailey
Demo Video
Change Management Speech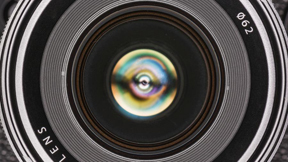 "Why am I here?" Answering that question is essential to generating an effective focus in an organization. Employees in the today's business world strive toward finding that one job or goal that is most important to them and then sticking with it. While generating a focus for yourself is critical, as an emerging leader you ... more