Pulitzer Prize-Winning Author and Oncologist

Siddhartha Mukherjee, M.D., Ph.D., is a leading cancer physician and researcher. He is an assistant professor of medicine at Columbia University and a cancer physician at the CU/NYU Presbyterian Hospital. Ten years in the making, his first book, The Emperor Of All Maladies: A Biography Of Cancer is a magnificent "biography" of this shape-shifting and formidable disease that has plagued and riddled humanity for thousands of years.

From the first known reference to cancer on an ancient Egyptian scroll to the epic modern battles to conquer it, Mukherjee approaches this crucial subject with the passion and fixation of a biographer and the flourish of a novelist. The Emperor Of All Maladies is a story that touches on the brilliance and tenacity that frequently make scientific history—and also on the serendipitous discoveries.

Mukherjee introduces audiences to key figures such as Sidney Farber, the father of modern chemotherapy, holed up in the cellar of a Boston hospital and characterized by a colleague as a "cancer maniac," and William Halsted, bewhiskered, obsessive, and addicted to cocaine, who created and perfected the radical and super-radical mastectomies that became the norm in cases of breast cancer for decades. They learn about the accidental discovery during World War I of mustard gas as a method for killing cancer cells, and from there the experimental evolution into the specialized chemicals that are just deadly enough to kill cancerous cells without killing normal cells.

Mukherjee tells these stories with the grand sweep that marks The Emperor Of All Maladies as a work of major literature, seamlessly weaving significant moments in cultural history into the narrative. It is also something more personal: audiences will be moved by Mukherjee's observations about his own coming of age as a physician—especially in his thoughtful and compassionate consideration of his patients as they soldier through toxic, bruising, and draining regimens to battle a relentless disease that fully envelops their lives.

In the past 50 years, Americans have watched as various strategies in the "War on Cancer" have earned the attention of politicians, physicians, the media and, of course, the public. By the end of 2010, cancer is projected to become the leading cause of death worldwide. Cases of cancer doubled globally between 1975 and 2000, and will double again by 2020, nearly tripling by 2030. In America, one in two men and one in three women will get cancer during their lifetime; one in four will die. Mukherjee and The Emperor Of All Maladies could not deliver a more timely message, and he presents it with such clarity and verve that audiences will feel enlightened, even uplifted, despite those grim figures.

A Rhodes Scholar, Mukherjee graduated from Stanford University, University of Oxford, and Harvard Medical School and was a Fellow at the Dana Farber Cancer Institute and an attending physician at Massachusetts General Hospital and Harvard Medical School. He has published articles in Nature, New England Journal of Medicine, Neuron, Journal of Clinical Investigation, The New York Times, and The New Republic.
Speeches / Speaking Engagements
Most Requested Topics:

The Emperor Of All Maladies: A Biography Of Cancer
The Changing Landscape of Cancer
* Please note that while this speaker's specific speaking fee falls within the range posted above (for Continental U.S. based events), fees are subject to change. For current fee information or international event fees (which are generally 50-75% more than U.S based event fees), please contact us.
Top25 Speaker Voting

Siddhartha Mukherjee needs 6 vote(s) to make it into the Top 25 speakers on Speaking.com!
Speaker Booking Tip
"Tip: some speakers might provide one of their popular book titles as a free gift to your audience. "
For Event Planners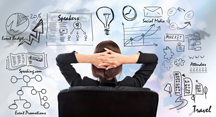 • Keynote Speaker Booking Toolkit.
• Booking a Celebrity Speaker.
• How to Find and Book the Right Speaker.
• Google+ Event Planning Forum.
• Tips for International Clients Booking U.S. Based Speakers.
Similar Speakers
Uwe Reinhardt

Dr. Uwe Reinhardt earned his Bachelor of Commerce degree from the University of Saskatchewan in 1964, when he was awarded the Governor General's Gold Medal…

Daniel Kraft

The chair of the Medicine Track at Singularity University since its inception, Dr. Daniel Kraft has more than two decades of experience in clinical practice,…

Jill Bolte Taylor

Dr. Jill Bolte Taylor is a healthcare professional with an extraordinary and inspiring story of overcoming personal difficulties. An expert neuroanatomist, Dr. Taylor suffered a…

Everyone at your speakers agency were professional and helpful throughout the process, making it easy to book, communicate, and prepare for our event.
Hewlett Packard
About SPEAKING.com
Established in 1994, we are exclusive agents for some of the world's leading experts, celebrities and professional speakers.
We offer event planners a fully staffed speaker logistics planning team, plus a personal SPEAKING.com Account Executive – a knowledgeable and trustworthy partner. We guarantee your satisfaction with your speaker and a smooth booking process.
Contact us today to book your favorite speaker.

The Emperor of All Maladies: A Biography of Cancer
The Emperor of All Maladies is a magnificent, profoundly humane "biography" of cancer—from its first documented appearances thousands of years ago through the epic battles in the twentieth century to cure, control, and conquer it to a radical new understanding of its essence. Physician, researcher, and award-winning science writer, Siddhartha Mukherjee examines cancer with a cellular biologist's precision, a historian's perspective, and a biographer's passion. The result is an astonishingly lucid and eloquent chronicle of a disease humans have lived with—and perished from—for more than five thousand years.

The story of cancer is a story of human ingenuity, resilience, and perseverance, but also of hubris, paternalism, and misperception. Mukherjee recounts centuries of discoveries, setbacks, victories, and deaths, told through the eyes of his predecessors and peers, training their wits against an infinitely resourceful adversary that, just three decades ago, was thought to be easily vanquished in an all-out "war against cancer." The book reads like a literary thriller with cancer as the protagonist.

From the Persian Queen Atossa, whose Greek slave may have cut off her diseased breast, to the nineteenth-century recipients of primitive radiation and chemotherapy to Mukherjee's own leukemia patient, Carla, The Emperor of All Maladies is about the people who have soldiered through fiercely demanding regimens in order to survive—and to increase our understanding of this iconic disease.

Riveting, urgent, and surprising, The Emperor of All Maladies provides a fascinating glimpse into the future of cancer treatments. It is an illuminating book that provides hope and clarity to those seeking to demystify cancer.
Order Here





Most Requested Topics:

The Emperor Of All Maladies: A Biography Of Cancer
The Changing Landscape of Cancer
Demo Video - The Cancer Puzzle