Bestselling author, Academy Award-winning actress, and Broadway veteran, Shirley MacLain is one of Hollywood's most iconic stars. The accomplished performer has appeared in more than 50 films as well as numerous TV and stage shows. Her fearlessness, wit, and unwavering self-confidence on and offscreen have won her millions of loyal fans.
After studying ballet from age 2 onwards, MacLaine moved to New York to pursue a dancing career in musical comedies, lightheartedly noting that with a height of 6 ft. (in point shoes) the only dancing partner she could ever have was a tree. By age 19, she was serving as the understudy to Carol Haney in the Broadway production The Pajama Game. After Haney broke an ankle, MacLaine (much to her surprise) took to the stage for various months. Her comical performance was seen by Hollywood producer, Hal Wallis, who signed her to a movie contract after she improvised a screen test.
MacLaine made her film debut in Alfred Hitchcock's The Trouble with Harry. Her 60-year career boasts great performances, ranging from Some Came Running (1958), through The Apartment (1961) to her Oscar-winning Terms of Endearment (1983). Now in her 80s, she still makes a film per year in addition to other projects. One of her most recent roles, the character of Martha Levinson in Downton Abbey, won her a new generation of British fans.
In addition to her academy award, numerous Golden Globes, and Emmys, MacLain is a recipient of the AFI Life Achievement Award, one of only eight women who has received this prestigious honor to date.
Full Profile
After starring in almost 50 motion pictures, countless television specials and her own mini-series, a literary career that produced nine best-sellers and stage performances from Broadway to international tours, Shirley MacLaine has embarked on even newer challenges. She became a first time film director on the independent motion picture "Bruno," an intricate story of a little boy whose sense of individuality wins him the respect of his peers.

"Bruno," which stars Kathy Bates, Gary Sinese, MacLaine, Stacey Halprin and young star Alex D. Linz in the title role, was released initially by the popular Starz Encore late in 2000. That year also marked another major step for author MacLaine, whose 9th book, "The Camino," a stirring recount of her 500-mile journey on foot over the famed Santiago de la Compestela historic Pilgrimage in Northern Spain, once again put her on the best-seller lists. Simultaneously, shirleymaclaine.com, the versatile personality′s extensive new website appeared and in only its inaugural weeks drew more than five million participants, auguring an international communications network that may be the most successful in its genre.

It was establishing this website that drove Shirley to also effectively open an entirely new avenue of promotion in the publishing world when she and the Pocket Books division of Simon & Schuster boldly went against the established route of pre-publication publicity in the usual electronic media and print outlets and introduced "The Camino" to its prospective readership through a carefully selected series of international website interviews and chats. The program was widely publicized in the media and was effective in placing "The Camino" onto the New York Times Best Seller list in only its second week of release. Having established that exciting new promotional program, it opened the gates to general publicity channels like an update of the Shirley MacLaine "60 Minutes" interview with Mike Wallace, a separate segment on Oprah Winfrey narrating the spiritual journey in the book, and a variety of electronic and print media interviews and reports that maintained the brisk sales of the book.

Shirley MacLaine was born in Richmond, Virginia, as Shirley McLean Beaty (her brother, Warren, added the second "t" later) and was raised in Arlington, Virginia, by her real estate broker/musician father and housewife/painter/actress mother. A dancer at heart, she was taking ballet lessons at the age of 2 and l/2; by the time she was a student at Arlington′s Washington and Lee high School, she was spending summers dancing in New York chorus lines. New York was on her mind and she moved there after graduating from high school. At the age of l9 she was chosen to understudy Carol Haney in the Broadway production of "Pajama Game." When Haney fractured her ankle, Shirley stepped in and proved to be a sensation. Hollywood producer Hal Wallis, who saw her performance, immediately signed her to a movie contract.

During her continuing film career, she has starred in 44 motion pictures, as well as producing and co-directing the "Oscar" nominated documentary, "The Other Half of the Sky: A China Memoir." She has received six Academy Award nominations for "Some Came Running," "The Apartment," "Irma La Deuce," "Turning Point," "Sweet Charity" and "Terms of Endearment," for which she won the Academy Award as best actress in l984. Her documentary, "The Other Side of the Sky" also received an "Oscar" nomination.

Shirley MacLaine made her motion picture debut in l955 in Alfred Hitchcock′s "The Trouble With Harry," followed by "Artists and Models," "Around the World in 80 Days," "The Sheepman," "The Matchmaker," "Hot Spell," "Ask Any Girl," "Career," "Ocean′s Eleven," "Can-Can," "All in a Night′s Work," "Two Loves," "The Children′s Hour," "My Geisha," "Two for the Seesaw," "What A Way to Go!," "John Goldfarb, Please Come Home," "The Yellow Rolls-Royce," "Gambit," "Woman Times Seven," "The Bliss of Mrs. Blossom," "Sweet Charity," "Two Mules for Sister Sara," "Desperate Characters," "The Possession of Joel Delaney," "Being There," "A Change of Seasons," "Loving Couples," "Cannonball Run II," "Terms of Endearment," "Madame Sousatzka," "Steel Magnolias," "Waiting For the Light," "Postcards From the Edge," "Used People," "Wrestling Ernest Hemingway," "Guarding Tess," "Mrs. Winterbourne," "Evening Star" and "Bruno," in which she co-stars as well as directs.

The Hollywood Foreign Press Association has awarded her two Golden Globes as best actress. Among many international awards, she received two Berlin Film Festival Silver Bear Awards and in l999 was presented Berlin′s Golden Bear for Lifetime Achievement. She was named best actress for "The Apartment" by both the Venice Film Festival and the British Film Academy. She received the David Donatello, the equivalent of the "Oscar," in Italy for "Irma La Douce" and again for "Terms of Endearment." Additionally, the British journal Films and Filming declared her best actress for "Sweet Charity" and she won five Emmy awards, among many nominations, for her six musical television specials and "The Shirley MacLaine Special" won her the Golden Rose in Montreaux. In l988 she received her second best actress award from the Venice Film Festival for her performance in "Madame Sousatzka," which also won her a best actress award from the Hollywood Foreign Press Association.

Among the many domestic awards Shirley has won during her career are the Star of the Year tributes from both the United Theatre Owners and the National Association of Theatre Owners, the Las Vegas Entertainment Award as Top Female Star of the Year, the Woman of Achievement from the Anti-Defamation League, best actress from the National Board of Review, the Master Artist from the USA Film Festival, The International Achievement In the Arts Lifetime Achievement Award and a Woman of the Year tribute from Harvard′s Hasty Pudding Club.

Shirley has had more on her mind than entertaining, however. She has traveled all over the world, visiting Europe, India, Russia, Bhutan, the Middle East, Africa, South America, Cuba, Japan and China. She became active in American politics, as a pledged delegate from California for Robert Kennedy at the Democratic National Convention in l968 and, in l972, as a delegate campaigning with equal zeal for George McGovern. She also campaigned for various Liberal causes and participated in the civil rights struggle.

In the seventies Shirley branched out in new directions on television and as an author. The first of seven best-selling books, the autobiographical "Don′t Fall Off the Mountain," was published in l9970 and became an overnight success. She began a series of productions for Sir Lew Grade′s ATV-ITC company in London, which resulted in the films "Desperate Characters" and "The Possession of Joel Delaney," which she produced, and the two-year TV series, "Shirley′s World," where she portrayed a world-traveling photojournalist.

In l973 Shirley led the first women′s delegation to China, which resulted in the documentary film and the l975 best-seller, "You Can Get There From Here," in which she discussed her involvement with American politics and her reaction to the Chinese revolution.

Continuing her first love for dance and live performance, in l974 Shirley returned to the stage with a one-woman show, "If They Could See Me Now," which played to sold-out audiences at Las Vegas′ MGM Grand, Caesar′s Palace and the Riviera Hotel and was later adapted into an Emmy-winning CBS television special. The show went on to break national and international records, beginning at the London Palladium and climaxing in New York City at the palace theatre.

After two additional television specials in l975 and l976 ("The American Spirit" and "Gypsy in My Soul," which also received an Emmy) Shirley returned to films with "The Turning Point" and the acclaimed "Being there," with Peter Sellers. Another world tour resulted in the CBS special, "Shirley MacLaine at the Lido."

During the eighties, Shirley′s thinking and writing began to take a new direction. She began asking questions of a spiritual nature and wrote about them in "Out On A Limb," "Dancing in the Light," "It′s All in the Playing" and "Going Within: A Guide For Inner Transformation," each a best-seller. Her seventh book, "Dance While You Can," is a revealing discussion of her relationship with her family and her newest, "My Lucky Stars," is a probing look at relationships formed with other stars throughout her career and how they affected her. She co-wrote "Out On A Limb" as a television mini-series, playing herself in the popular show, which returned the book and her newest, "Dancing in the Light," to the top of the national best-seller charts for several months. In l992 she entered a new medium with the release of her first video-cassette, "Shirley MacLaine′s Inner Workout," which became an immediate home video hit.

In l989, she won critical praise in the box office success "Steel Magnolias," in which she co-starred with Sally Field, Dolly Parton, Olympia Dukakis, Daryl Hannah and Julia Roberts. In l992 she again won plaudits for the high grossing "Postcards From the Edge," in which she co-starred with Meryl Streep.

Returning to the stage with the sold-out American tour of her musical show, "Out There Tonight," she took that dancing and singing revue to continued successful runs in Japan, Australia and England and began l995 with a two-and-a-half month tour of Europe that brought continued standing ovations and turned her into the toast of the continent, dazzling millions of people around the globe. She continued to tour in her own musical stage vehicle and also in several special engagements headlining with Frank Sinatra, which included critically praised engagements at Radio City Music Hall in New York and The Greek Theatre in Los Angeles. In early l992 she became one of a group of superstars who signed a multiple performance contract with the Desert Inn in Las Vegas.

Shirley returned to films in the Christmas, l992, 20th Century Fox release "Used People," co-starring Kathy Bates, Jessica Tandy and Marcello Mastroianni. In late l993 she had "Wrestling Ernest Hemingway," in which she co-starred with Robert Duvall and Richard Harris, for Warner Bros. And "Guarding Tess," co-starring with Nicolas Cage. In l995 she starred in her first motion picture for television, pairing with Liza Minnelli in the Ernest Thompson screenplay based on his hit play, "West Side Waltz," for CBS-TV, and directly went into the film "Mrs. Winterbourne" for director Richard Benjamin and TriStar Pictures. "Evening Star," based on the top selling book by Larry McMurtry which continued the adventures of Aurora Greenway and won MacLaine the "Oscar" in "Terms of Endearment," was released by Paramount Studios to critical acclaim. Robert Harling, who wrote "Steel Magnolias," also wrote the screenplay for "Evening Star" on which he made his directorial debut.

After conquering virtually every area of show business, Shirley faced a new challenge in early l999 when she agreed to play a key cameo in the lavish CBS mini-series "Joan of Arc," marking her first performance in a period role and offering countless new possibilities in an already crowning career. In 2001, Shirley was instrumental with her friend, producer Lawrence Mark in putting together one of the most heralded films for television made to date, an all-star glamorous movie for television, in which she was joined by Elizabeth Taylor, Debbie Reynolds and Joan Collins. Airing in February, 200l, on ABC, the movie titled "These Old Broads" created an international media furor and proved that these film, television and stage veterans were anything but what the show′s title suggested, but remain the vitally true stars they have been throughout illustrious continuing careers. Subsequently, Shirley stars in the mini-series ′The Salem Witch Trials," playing the key character of Rebecca Nurse," to air on CBS television early in 2002, and the Miramax film "Carolina," which will be released the same year. Simultaneously, Shirley starred as the flamboyant cosmetics queen Mary Kay Ash in the Atlantic Alliance television movie "The Battle of Mary Kay" for CBS Television and is awaiting start dates on three additional theatrical films.
Shirley MacLaine Speaker Videos
Shirley MacLaine, Actress: Interview 92 Y
Shirley MacLain discusses how she's led a life "in alignment" with what she wanted to do. In this "tell-all" interview, she opens up about her career, personal life, and every topic moderator Leonard Lopate throws at her.
MacLain focuses on the beginnings of her career and how she moved to New York when she was just 16, in hope of pursuing a dancing career. "I had this sense of otherness that was a reality, and somehow if you're in touch with your destiny and you feel that you are, you become successful," she shares, noting that while free will does play a role, there is undeniably a mystic component at work.
Shirley MacLaine, Actress: Interview
Speeches / Speaking Engagements

With her trademark wit and candor, actress and best-selling author Shirley MacLaine takes audiences on the fascinating journey of her 60-plus years on the stage, on the screen, and in the public eye. MacLaine views herself as communicator, first and foremost, and never holds back when it comes to sharing her thoughts on life, destiny, and setting priorities. Delivering several off-the-cuff hilarious and intriguing anecdotes from her numerous experiences working with Hollywood legends like Alfred Hitchcock, Jack Nicholson, and Jack Lemmons, MacLaine showcases her belief that life is the most important journey we will ever take and "a creation each of us paints for ourselves. We do create our own reality in order to be aligned with our destiny."

* Please note that while this speaker's specific speaking fee falls within the range posted above (for Continental U.S. based events), fees are subject to change. For current fee information or international event fees (which are generally 50-75% more than U.S based event fees), please contact us.
Top25 Speaker Voting

Shirley MacLaine needs 8 vote(s) to make it into the Top 25 speakers on Speaking.com!
Speaker Booking Tip
"Tip: speakers bureaus provide added value that you cannot get by booking speakers directly. "
For Event Planners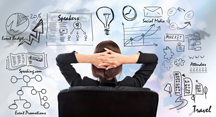 • Keynote Speaker Booking Toolkit.
• Booking a Celebrity Speaker.
• How to Find and Book the Right Speaker.
• Google+ Event Planning Forum.
• Tips for International Clients Booking U.S. Based Speakers.
Similar Speakers
Eva Longoria

Well known for her breakout role in the long-running TV series Desperate Housewives, the multi-talented Eva Longoria is a passionate philanthropist and activist for expanding…

Robin Wright

Robin Virginia Wright was born in Dallas, Texas, but grew up in San Diego, California. She started her professional career as a model in 1980…

Brad Garrett

Award Winning Actor / Comedian Brad Garrett made his foray into the world of television with roles on shows including Rosanne, Mad About You and…

THANK YOU for your consistent communication, organization, and hard work. It truly has been a pleasure partnering with you too, we would love to stay connected with you for future events.
National Human Resources Association
About SPEAKING.com
Established in 1994, we are exclusive agents for some of the world's leading experts, celebrities and professional speakers.
We offer event planners a fully staffed speaker logistics planning team, plus a personal SPEAKING.com Account Executive – a knowledgeable and trustworthy partner. We guarantee your satisfaction with your speaker and a smooth booking process.
Contact us today to book your favorite speaker.

Camino: A Journey of the Spirit


It has been nearly three decades since Shirley MacLaine commenced her brave and public commitment to chronicling her personal quest for spiritual understanding. In testament to the endurance and vitality of her message, each of her eight legendary bestsellers -- from Don′t Fall Off the Mountain to My Lucky Stars -- continues today to attract, dazzle, and transform countless new readers. Now Shirley is back -- with her most breathtakingly powerful and unique book yet.

This is the story of a journey. It is the eagerly anticipated and altogether startling culmination of Shirley MacLaine′s extraordinary -- and ultimately rewarding -- road through life. The riveting odyssey began with a pair of anonymous handwritten letters imploring Shirley to make a difficult pilgrimage along the Santiago de Compostela Camino in Spain. Throughout history, countless illustrious pilgrims from all over Europe have taken up the trail. It is an ancient -- and allegedly enchanted -- pilgrimage. People from St. Francis of Assisi and Charlemagne to Ferdinand and Isabella to Dante and Chaucer have taken the journey, which comprises a nearly 500-mile trek across highways, mountains and valleys, cities and towns, and fields. Now it would be Shirley′s turn.

For Shirley, the Camino was both an intense spiritual and physical challenge. A woman in her sixth decade completing such a grueling trip on foot in thirty days at twenty miles per day was nothing short of remarkable. But even more astounding was the route she took spiritually: back thousands of years, through past lives to the very origin of the universe. Immensely gifted with intelligence, curiosity, warmth, and a profound openness to people and places outside her own experience, Shirley MacLaine is truly an American treasure. And once again, she brings her inimitable qualities of mind and heart to her writing. Balancing and negotiating the revelations inspired by the mysterious energy of the Camino, she endured her exhausting journey to Compostela until it gradually gave way to a far more universal voyage: that of the soul. Through a range of astonishing and liberating visions and revelations, Shirley saw into the meaning of the cosmos, including the secrets of the ancient civilizations of Atlantis and Lemuria, insights into human genesis, the essence of gender and sexuality, and the true path to higher love.

With rich insight, humility, and her trademark grace, Shirley MacLaine gently leads us on a sacred adventure toward an inexpressibly transcendent climax. The Camino promises readers the journey of a thousand lifetimes.
Shirley MacLaine, Actress: Interview 92 Y
Shirley MacLain discusses how she's led a life "in alignment" with what she wanted to do. In this "tell-all" interview, she opens up about her career, personal life, and every topic moderator Leonard Lopate throws at her.
MacLain focuses on the beginnings of her career and how she moved to New York when she was just 16, in hope of pursuing a dancing career. "I had this sense of otherness that was a reality, and somehow if you're in touch with your destiny and you feel that you are, you become successful," she shares, noting that while free will does play a role, there is undeniably a mystic component at work.
Shirley MacLaine, Actress: Interview