Top25 Speaker Voting

Shawna Suckow needs 13 vote(s) to make it into the Top 25 speakers on Speaking.com!
Speaker Booking Tip
"Tip: ask your speaker to do a book signing or attend a VIP meal with your guests. "
For Event Planners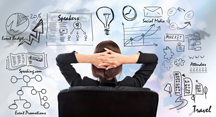 • Keynote Speaker Booking Toolkit.
• Booking a Celebrity Speaker.
• How to Find and Book the Right Speaker.
• Google+ Event Planning Forum.
• Tips for International Clients Booking U.S. Based Speakers.
Similar Speakers
Bill Toliver

Bill Toliver grew up in the developing world with a deep understanding of the real work required to make change. He spent 20 years creating…

Kare Anderson

It doesn't get much higher-level than a presidential campaign, and Kare Anderson created over 208 issues-formation teams for President Obama's first run for office. She…

Raleigh Pinskey

Raleigh R. Pinskey, President and Founder of Raleigh Communications, specializes in helping business people to create wealth, abundance, freedom and a success path to achieve…

Our Account Executive was a pleasure to work with to arrange our keynote presenter for the Sustainable Brands Sydney Conference. He was swift to respond and his communication was always clear. If I am looking for international speakers, I will think of SPEAKING.com in future.
Sustainable Brands
About SPEAKING.com
Established in 1994, we are exclusive agents for some of the world's leading experts, celebrities and professional speakers.
We offer event planners a fully staffed speaker logistics planning team, plus a personal SPEAKING.com Account Executive – a knowledgeable and trustworthy partner. We guarantee your satisfaction with your speaker and a smooth booking process.
Contact us today to book your favorite speaker.

Partial Client List:
American Chamber of Commerce of India
American Chamber of Commerce of Egypt
Platinum DMC Collection
Business Travel Association
Society of Government Meeting Planners
Produce Marketing Association
National Association of College Stores
Professional Liability Underwriters Society
Connecticut Governor's Conference on Tourism
Illinois Governor's Conference on Tourism
American Society of Association Executives
National Speakers Association: International Speakers Day
Forum Eventos, Brazil
Portugal Association of Destination Management Companies
Leadership Summit of Cambodia
Hyatt Hotels
Best Western International
Meeting Professionals International (speaker at 35+ chapters)
SalesPros National Convention
Vancouver Convention & Visitors Bureau
Association of Corporate Travel Executives
Hospitality Sales & Marketing Association
New Jersey Youth Alliance for Children, Youth, & Families
Minnesota Department of Health
International Meetings, Events & Expositions – Frankfurt
International Meetings, Events & Expositions – North America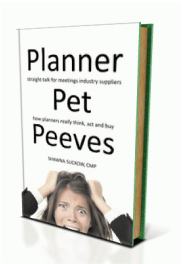 Straight Talk for Meetings Industry Sales Professionals: How Planners Really Think, Act and Prefer to Do Business
Times are a-changin', but you already knew that. What you are doing is not working the same way it used to. In the meetings and events industry, planners don't buy the same way we used to buy, and we don't communicate the same way we did before. Shawna's uncovered a lot of hard truths in three years of researching both planners and suppliers, and we can each do better.
The economy has changed, our industry continues to evolve, and technology continues to transform everything. To those who think the way they have always done business is still fine—this is your wake-up call. The way you've sold in the past won't work anymore, but this book is full of solutions, straight from your customers' mouths.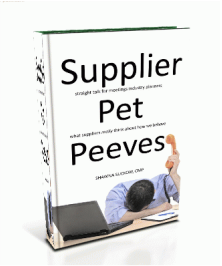 Planners: Learn What We Do That Drives Suppliers Crazy, and Affects Your Business Outcomes!
This book is full of insight direct from over 1,000 suppliers on all the things we planners do that drives them absolutely crazy, yet they have no choice but to keep a smile on their face at all times and thank us for the pleasure of serving us (although Shawna knows many times it's definitely NOT a pleasure at all!).
Shawna's learned a lot from suppliers, and admittedly, she admits she's guilty of many of the bad behaviors she's written about in this book. It's cost her in negotiations, in relationships, and in her reputation, without even knowing it until now. She hopes her planner peers will take note of their suppliers' frustrations and be willing to make some changes in how they conduct business going forward. You'll improve your ability to negotiate, get more of what you want on site without having to be that planner, and improve your reputation among the supplier community (they talk to each other about us, just like we do about them!).

Shawna's presentations will challenge your audience to think differently about:
how they engage their customers.
how they will break through sales barriers.
how they will adapt to coming changes and capitalize on market trends.

They'll walk away with a new understanding of buyer behavior - both today and in the future - and actionable steps to defy growth goals.

Shawna's spoken to audiences all over the world, because buyers are evolving everywhere. She tells it like it is to frustrated salespeople and business leaders, so they can move past what's not working for them, understand the new buyer landscape, and multiply their results. Her sessions are engaging, award-winning, and never snooze-inducing.

Shawna Suckow, Sales Expert: Keynote Excerpt
Whether they're doing more of their own research or using caller i.d. to avoid telemarketers, today's customers are using technology to keep sales professionals out of their lives, rendering techniques like cold calling or email bombarding obsolete. Shawna Suckow discusses how to evolve prospecting methods so that you can spend more time connecting with consumers who are a good fit for your product or service.
The experienced million-dollar buyer lays out a framework sales professionals can implement immediately: SPADES, which stands for Social Proof, Authenticity, Differentiation, Education, and Solutions. Pointing out that "social proof" is the most important of the five factors, Suckow explains, "Buyers don't believe what you say about your company anymore. We believe what our peers say - even if they're complete strangers."
Shawna Suckow, Sales Expert: Session Excerpt
Shawna Suckow, Sales Expert: The Evolution of Meetings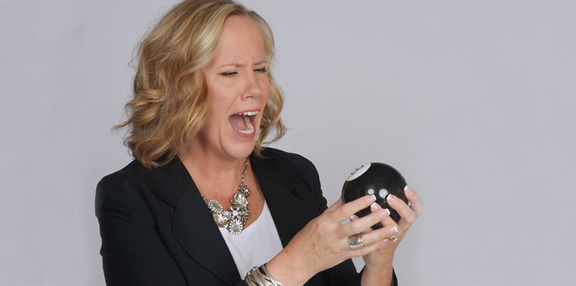 Ranked among the top women speakers in business, sales keynote speaker Shawna Suckow uses her 20 years of expertise as a million-dollar B2B Buyer to help sales professionals and business leaders better engage today's evolving customer. Suckow has worked with audiences across 5 continents to sharpen their networking skills, update their sales tactics, and modernize ... more