Shaquille O'Neal first attracted attention for his towering physique on the basketball court, but it was his down to earth personality and effortless humor that helped him amass one of the most loyal fan bases in sports history. O'Neal's authenticity combined with his business acumen and innovative mindset have transcended him into an endearing pop culture icon.
O'Neal's NBA career spanned almost two decades. The amicable player from Newark who spent his boyhood shooting hoops at the Boys & Girls' Club, was the first-round draft choice of the Orlando Magic in 1992. During the next 19 years he became arguably the most famous player in the league, winning four-time NBA championships, three All-Star Game MVP awards, and three Finals MVP awards, among other honors.
O'Neal built up a robust personal brand through his genuine love of interacting with fans. In 2009 he created the first verified celebrity account on Twitter. He energized followers by participating in campaigns like Random Acts, for which he would give away game tickets on the street or phone a fan. In 2011 he fittingly announced his retirement from basketball in a Tweet.
Knowing that 80% of professional athletes end up bankrupt, O'Neal invested highly in his personal education early on in his career, particularly his knowledge of business so that he could make informed decisions about the multiple offers he was approached with. Aside from having developed his own shoe line, television shows, and film parts, O'Neal is the joint-owner of 150 car washes, 155 Five Guys Burgers restaurants, 17 Aunt Annie's Pretzels restaurants, a movie theater, a shopping center, 40 24-Fitness Centers, and a few Las Vegas night clubs. He holds a doctorate degree in education from Barry College in Florida and is a prominent philanthropic partner of the Boys and Girls Club association, which he credits to "keeping him out of trouble" throughout his youth.
O'Neal has also become an emissary for America's police forces; he publicly notes that two Newark city police officers helped keep him "in-line" when he was a teen. O'Neal has served as a reserve officer in several of the communities where he's lived and in 2016, he was sworn in as a member of the Clayton County Sheriff's Department in Georgia. He hopes to establish better relations between police and communities and restore respect for officers.
Full Profile
NBA Star & Celebrity

Towering center Shaquille O'Neal entered the National Basketball Association in 1992 as the first-round draft choice of the Orlando Magic. O'Neal, whose college career at Louisiana State University established his reputation as one of the top half-dozen basketball centers in the world, was virtually an international superstar before he even scored his first professional points. Thanks to multiple product endorsements, movie projects, and rap albums, the engaging O'Neal has reached an audience far beyond the bounds of professional basketball.

Well shy of his 25th birthday, O'Neal was the top draft choice of 1992, Rookie of the Year in 1993, and the starting center on the All-Star Team in both 1993 and 1994. His seven-year contract with the Magic and lucrative deals with the likes of Pepsi, Reebok, and Kenner Toys made him an estimated $70 million in earnings. And with his help, the expansion Magic franchise–once renowned more for its halftime promotions than for its performance–improved enough to qualify for the 1994 NBA playoffs.

In 1996, O'Neal became a free agent and accepted a $120 million dollar offer from the LA Lakers. This move had multiple advantages for O'Neal. He could now establish himself as a movie star, rapper and businessman. On the court for the Los Angeles Lakers, O'Neal was a force to be dealt with seriously. He was continuously triple teamed, yet managed to consistently score. In the 2000 season, O'Neal was pure talent. He was on the All-Star team (again) and earned the All-Star MVP. He garnered a spot on the All-Defensive Team, won the scoring title and the league MVP award. When the dust settled, O'Neal and the Los Angeles Lakers were on top, with O'Neal winning his first championship ring, followed by two more consecutive championships and MVP awards in 2001 and 2002 with LA. He went on to win his fourth NBA championship with the Miami Heat in the 2005-06 season, his second year after leaving the Lakers.

O'Neal finished his career playing for the Phoenix Suns, Cleveland Cavaliers and Boston Celtics, retiring officially in June, 2011 at the age of 39, the oldest player in the NBA. A 15-time All-Star, he averaged 24.3 points in the playoffs and 11.6 rebounds. He would retire as fifth all-time in scoring (28,596 points), 12th in rebounds (13,099 rebounds) and second only to Artis Gilmore among players with more than 2,000 baskets with a 58.2% field goal percentage. During his stellar 19-year career he was a three time NBA Finals MVP, won four NBA championships, and was named one of the NBA's 50 Greatest Players in History.

Shaq is famous for his engaging and sometimes provocative personality. Heat forward LeBron James has said "As big as Shaq is, the way he was with his personality, if he was a complete stranger and you see how big he is, you wouldn't be afraid to go talk to him because you seen how likable he was."

Whether acting in films like Kazaam, producing his own rap albums, challenging celebrities on his hit show Shaq Vs., studying for his PhD, conducting the Boston Pops orchestra, hosting Saturday Night Live, or serving as a reserve police officer, Shaq has led a rollicking life.

In his candid autobiography Shaq Uncut, readers hear first-hand about his colorful career, NBA victories, his thoughts on Kobe Bryant, Phil Jackson, LeBron James, and Pat Riley, and so much more.
Shaquille ONeal Speaker Videos
Shaquille O'Neal: Hall of Fame Acceptance Speech
Shaquille O'Neal recounts how his family's belief, support, and love made his career possible. He recalls the strength of his mother and his earliest memory of her arguing with a bus driver over whether or not she had to pay a fare for O'Neal. His mother won, forcibly convincing the driver that yes, a two-year-old could indeed be that large.
O'Neal's stepfather was the biggest male influence on him and the person who introduced him to basketball, obligating him to memorize the names of famous players like Bill Russell, Wilt Chamberlain, and Kareem Abdul-Jabbar. "I know that Will and my father are in Heaven smiling down upon us," O'Neal says. "And if I know my father, he's arguing with Wilt Chamberlain right now, trying to convince Wilt that his son is the most dominant big man to ever play the game."
Shaquille O'Neal: Highlights from Speech on Education
Speeches / Speaking Engagements

One of the most down to earth celebrities this century, NBA legend Shaquille O'Neal speaks numerous languages. The experienced businessman is fluent in the workings of the corporate world, while his street smarts have helped him win over a massive public. O'Neal has the unique capacity to connect with audiences from various backgrounds as he discusses his insights on education, the importance of having mentors, and personal accountability. He candidly shares stories about his successes and mistakes, including how he once spent $1 million in 30 minutes after getting his first NBA paycheck – a misstep that served as a wake-up call, launching him onto an empowering path of education and personal development.
Suggested Speaking Programs:

An Evening with Shaquille O′Neal
* Please note that while this speaker's specific speaking fee falls within the range posted above (for Continental U.S. based events), fees are subject to change. For current fee information or international event fees (which are generally 50-75% more than U.S based event fees), please contact us.
Top25 Speaker Voting

Shaquille ONeal needs 9 vote(s) to make it into the Top 25 speakers on Speaking.com!
Speaker Booking Tip
"Tip: find a speaker in your local area to save on travel costs. Most speakers will also reduce their keynote fee for local events. "
For Event Planners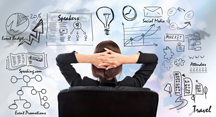 • Keynote Speaker Booking Toolkit.
• Booking a Celebrity Speaker.
• How to Find and Book the Right Speaker.
• Google+ Event Planning Forum.
• Tips for International Clients Booking U.S. Based Speakers.
Similar Speakers
Richard Sherman

Arguably the best cornerback in the league, Richard Sherman crafted a global name for himself within three years of getting drafted by the Seattle Seahawks…

Ben Crenshaw

One of the most successful American golfers of his era, Ben Crenshaw has two major championships, nineteen PGA Tour wins and four international titles. His…

Billie Jean King

Billie Jean King is one of the 20th Century's most respected women, both on and off the tennis courts. She is a champion for social…

Our client rep was a pleasure to work with. He was well organized and kept me updated every step of the way. The level of professionalism and the quality of the materials received were excellent. I will be in touch for future speakers!
Mattel
About SPEAKING.com
Established in 1994, we are exclusive agents for some of the world's leading experts, celebrities and professional speakers.
We offer event planners a fully staffed speaker logistics planning team, plus a personal SPEAKING.com Account Executive – a knowledgeable and trustworthy partner. We guarantee your satisfaction with your speaker and a smooth booking process.
Contact us today to book your favorite speaker.

Suggested Speaking Programs:

An Evening with Shaquille O′Neal
Shaquille O'Neal: Hall of Fame Acceptance Speech
Shaquille O'Neal recounts how his family's belief, support, and love made his career possible. He recalls the strength of his mother and his earliest memory of her arguing with a bus driver over whether or not she had to pay a fare for O'Neal. His mother won, forcibly convincing the driver that yes, a two-year-old could indeed be that large.
O'Neal's stepfather was the biggest male influence on him and the person who introduced him to basketball, obligating him to memorize the names of famous players like Bill Russell, Wilt Chamberlain, and Kareem Abdul-Jabbar. "I know that Will and my father are in Heaven smiling down upon us," O'Neal says. "And if I know my father, he's arguing with Wilt Chamberlain right now, trying to convince Wilt that his son is the most dominant big man to ever play the game."
Shaquille O'Neal: Highlights from Speech on Education