* Please note that while this speaker's specific speaking fee falls within the range posted above (for Continental U.S. based events), fees are subject to change. For current fee information or international event fees (which are generally 50-75% more than U.S based event fees), please contact us.
Top25 Speaker Voting

Shannon Miller needs 21 vote(s) to make it into the Top 25 speakers on Speaking.com!
Speaker Booking Tip
"Tip: some speakers might provide one of their popular book titles as a free gift to your audience. "
For Event Planners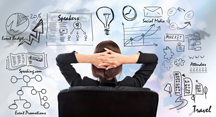 • Keynote Speaker Booking Toolkit.
• Booking a Celebrity Speaker.
• How to Find and Book the Right Speaker.
• Google+ Event Planning Forum.
• Tips for International Clients Booking U.S. Based Speakers.
Similar Speakers
Anne Mahlum

At age 26 social entreperneur, Anne Mahlum launched Back on My Feet, a nonprofit organization that aims to foster self-sufficiency in homeless participants through the…

Dr. Pamela Peeke

Dr. Pamela Peeke is an internationally recognized expert, physician, scientist and author in the fields of nutrition, stress, fitness and public health. On stage or…

Dr. Stephen Post

Dr. Stephen Post is the medical world's foremost champion of the scientific benefits of kindness and compassion. A long-time professor of preventative medicine, he is…

My Account Executive was able to work within my quick turn around time and price limitations to find the perfect speaker for the job. Although I thought finding and booking a speaker for our sales meeting would be the most difficult part of the planning process, your agency made it the easiest.
Ales Group USA, Inc.
About SPEAKING.com
Established in 1994, we are exclusive agents for some of the world's leading experts, celebrities and professional speakers.
We offer event planners a fully staffed speaker logistics planning team, plus a personal SPEAKING.com Account Executive – a knowledgeable and trustworthy partner. We guarantee your satisfaction with your speaker and a smooth booking process.
Contact us today to book your favorite speaker.

"Shannon was such an asset to our event. Her personal story connected with the people attending the event as she shared her fears and her strengths during her recent battle against Ovarian cancer. Shannon's message to keep your eye on the larger goal, but focus on what you can do day by day, or even hour by hour resonated with all the people who have been touched by this disease. So many attending the Soroptimist Vicki Linn Walk commented that Shannon was warm and approachable. and they were in awe at her accomplishments. I was especially touched by a young women who drove several hours, hoping to meet her gymnastic idol. Shannon took the time to speak to her and allowed a special moment for pictures. She was also generous to everyone who wanted a picture, autograph and even allowed others to try on her gorgeous gold medals."
"We are so grateful that Shannon was with us for that special day and she certainly made a great contribution to the success of the Vicki Linn Walk for Ovarian Cancer Awareness."
Andrea De Palatis, The Vicki Linn Walk for Ovarian Cancer Awareness
"We want to personally thank Shannon for being part of the Sports and Fitness Tech Summit at the 2014 CES in Las Vegas. The positive feedback that we received for the conference has been very gratifying. We work hard to make the day run smoothly and keep our audience engaged, but without the contributions of our participants, we have no chance of an entertaining and informative conference."
"Shannon's keynote was ideal, a perfect conclusion to the day's proceedings. You have lived quite a life already and serve as a wonderful role model for people, fit or not. Finally, her graciousness was certainly appreciated at the end of a long and sometimes stressful day.
Julie and Peter Sylvester, Consumer Electronic Tradeshow 2014
She won seven Olympic Medals. She won multiple U.S. and World Titles in a career that left her the most decorated American gymnast of all time ...and she won our hearts when she came to speak in Fairfield as part of the CT Challenge Speaker Series. As tough as she is tiny, with humor and a heart as big as any world stage, she inspired a crowd of close to 300, including more than 50 cancer survivors, with her take on winning, losing, falling and getting back up to land on top ...as an athlete, as a person and in her own victory over ovarian cancer. She was so patient, compassionate and authentic to everyone who came—cancer survivors (young and old), aspiring gymnasts and the general public. Everyone felt lucky to have heard her speak. Her appeal is broad and timeless.
Jeff Keith, Founder/CEO, CT Challenge
"Those in attendance at the Graves County High School Eagle Foundation's 3rd Annual "Night With a Champion" were treated to a great speaker, message, and person. Shannon made everyone in attendance feel that she was speaking directly to them... Everything from selecting the date, to day of event coordination, went smoothly. The personnel from Shannon Miller Enterprises delivered on everything as promised, and were more than responsive to any of our needs relating to our event."
Darvin D. Towery, President, Graves County High School Eagle Foundation, Inc.
"As the most decorated American gymnast, Shannon Miller was a perfect choice as the keynote speaker for GymConUSA. The story of her struggles and triumphs during her career inspired a room full of coaches and gym owners. However, higher level themes she discussed like goal setting, perseverance, and positive attitude would touch any group she addresses at the human level."
Stacy Finnerty, Vice President, Tumbl Trak & Conference Manager, GymConUSA
"Shannon Miller is a dynamic speaker with a passion to empower women. She touched our audience by sharing her personal testimony and gave compelling reasons why we need inner strength and support when we face challenges in our lives. She thoroughly engaged our audience and inspired hope in all who attended. She is a gift to us all!"
Nancy Kelley, Director of Development for First Coast Women's Services
The Gold Medal Mindset
Shannon discusses how the gold medal mindset leads to victory on the competition floor, in the boardroom, and in our personal lives. With seven Olympic medals, Shannon utilizes her critical insight to share what it takes to be a winner: the importance of goal setting, leadership, maintaining a positive attitude, and teamwork. Through her Olympic and personal experiences, Shannon explains ways we can overcome even the most difficult obstacles standing in the way of our success. While she may not have been the most talented, flexible, or even the strongest athlete, Shannon Miller was able to utilize these concepts to become The Most Decorated Olympic Gymnast in United States history! Your audience will leave empowered to seal the deal with that next client, work together for a positive outcome, and understand the steps it takes to be a successful leader in both work and life.
Gold Medal Advice to a Fit & Healthy Lifestyle
While much of the world is telling you, "Don't eat this. Don't do that," gold medal Olympian and health advocate, Shannon Miller, shares her message of "everything in moderation". Most of us do not have 4 hours a day to work out, but that doesn't mean we should to give up. Eating healthy doesn't mean giving up everything that you love. Shannon shares the importance of making small changes that have a big impact on your overall health. Through her own experience with weight gain and low self-esteem following her retirement from competition, this Olympian and mother of two, found her way back to a healthy moderation. Your audience will leave with specific goals and motivated to take the next step in their own healthy lifestyle.
Competing with Cancer
We will all be touched by cancer at some point- whether it is you, a loved one, a friend, or co-worker. The cancer journey is a unique one for each of us, but it is one that we can follow with dignity and strength. Shannon shares her own cancer journey and how she used lessons learned through her Olympic training to forge ahead in the midst of the most challenging obstacles. She speaks about the importance of caregivers and the incredible role they play. Through her story, your audience will learn the how importance it is to set goals and maintain a positive attitude, the importance of early detection and why "making your health a priority" is a lesson for all of us. Shannon Miller empowers each of us to take control of our own health and arms us with specific ways we can do just that.
Other Speech topics include:
Motherhood and Business/Entrepreneurship
The Olympic Dream and Achieving Greatness
Health and Fitness: How to Achieve Success Everyday
Creating Balance on the Road to Success
Setting Goals and Overcoming Obstacles
Achieving Success
Leadership
Women in Sports
Shannon Miller, Olympic Champion: Keynote
Shannon Miller talks about tackling the challenges of being a mom, and applying a "gold medal" mindset to parenting or any other endeavor. Although the name may evoke images of doing flips or rapid laps in a swimming pool, Miller explains that it's about having an attitude of being able to make every moment of your day count no matter the surprises life throws you along the way.
"It's very easy to have a dream," she notes. "But what are the steps you need to make it happen?" Incorporating her own journey from competing in gymnastics on a local level to leading the U.S. women's team to a historic Olympic medal in 1996, Miller walks the audience through her method for goal-setting, executing plans, pivoting, and staying motivated.
Shannon Miller: Gold Medal Win - 1996 Atlanta Olympics
Shannon Miller: Competing with cancer
Shannon Miller: Demo Video