Top25 Speaker Voting

Seth Mattison needs 6 vote(s) to make it into the Top 25 speakers on Speaking.com!
Speaker Booking Tip
"Tip: find a speaker in your local area to save on travel costs. Most speakers will also reduce their keynote fee for local events. "
For Event Planners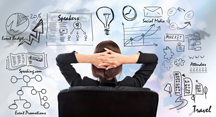 • Keynote Speaker Booking Toolkit.
• Booking a Celebrity Speaker.
• How to Find and Book the Right Speaker.
• Google+ Event Planning Forum.
• Tips for International Clients Booking U.S. Based Speakers.
Similar Speakers
Lior Arussy

The recipient of CRM Magazine's "Influential Leader Award", Lior Arussy is known as a man who gets results in the fields of customer experience and…

Tammy Hughes

Tammy Hughes is the President of the Heim Group, one of the nation's premier consulting firms for gender differences and communication in the workplace. As…

Roxanne Emmerich

The most in-demand transformation agent in the banking world today, certified management consultant, Roxanne Emmerich has the astonishing ability to create profound change for financial…

It was an extreme pleasure to work with our account rep. She was friendly, flexible, and knowledgeable about all their speakers. She made the process simple. I cannot begin to put into words the impact that our speaker had on our audience. People are still taking about his presentation and his program set a standard on all diversity programs.
FDIC: Federal Deposit Insurance Corporation
About SPEAKING.com
Established in 1994, we are exclusive agents for some of the world's leading experts, celebrities and professional speakers.
We offer event planners a fully staffed speaker logistics planning team, plus a personal SPEAKING.com Account Executive – a knowledgeable and trustworthy partner. We guarantee your satisfaction with your speaker and a smooth booking process.
Contact us today to book your favorite speaker.

"We had a speaker last year on Generations and we were concerned that the audience would not receive another speaker on the topic so soon. But the audience loved Seth - he had a different message and was able to give them tips on how to apply his message to their business. They walked away very motivated and with some great ideas."
Texas Association of Realtors
(Event booked by Speaking.com)
"Seth was the top rated keynote speaker at NCA's 2013 State of the Industry Conference. He was utterly amazing, everyone in attendance couldn't stop talking about him for days! He is a super star, over the top with knowledge, expertise, energy, creativity and brilliant speaking skills. He interviewed several of our attendees in advance and then customized his speech which really made it a home run. Seth made our conference a tremendous success and any organization that hires him to speak is certain to take their event to an entirely new level."
National Confectioners Association
"Seth did a fantastic job keynoting for us at our FMI Supply Chain Conference. He was spot on with all aspects of his presentation and his "prep work" on the front end set it all up. He was one of the most prepared and engaged speakers I have ever worked with. I am not surprised this has translated into increased momentum. I hope you're getting all the engagements you can handle."
Food Marketing Institute
"Seth Mattison is a force to be reckoned with. Seth spoke at one of our Leadership events and focused his message around "Managing 4 generations in the workplace". His content was spot on. His keynote was engaging, interactive and connected directly with our audience. Seth did his homework and reached out to several members as well as visiting a member company before the event to ensure he was able to tie in "real-life issues" to the program."
PMA
Accelerating Accessibility: Strategies for Engaging the Connected Consumer
We're witnessing the greatest fundamental shift the world has ever seen in the way we organize, collaborate, connect, and contribute. Whether it's empowered clients connecting with your brand in new ways or engaged employees amplifying their voices, the walls that have divided us are crumbling down.
Leading this evolution is a new generation disrupting every industry and market segment they occupy. Digitally charged and hyper-connected, they are rewriting the rules of engagement. In response to this dynamic shift, a new ethos and view of the world will be required by brands today - one more human, authentic, and accessible to all.
In this session, Seth will bring to life this new-networked view of the world. He'll offer new insights, best practice recommendations, and actionable tools to foster long-term loyalty and brand preference amongst the next generation of consumers.
Gen-Power: Unleashing the Potential of Every Generation
Take a look around your organization today. There's a good chance you working alongside 3 and possibly even 4 generations of talent. Going forward, the workforce is moving inexorably toward greater diversity. This dynamic can create crippling challenges or game changing advantages for teams that learn to recognize, understand, value, and ultimately tap the strategic perspective that lies within every generation. Fresh eyes alongside seasoned wisdom will be a fierce force in the new world of work. Gen-Power will help you harness it.
In this session, Seth will help you understand the histories, personalities, strengths and challenges of each unique generational group, while also sharing insights and best practices on leading, managing, recruiting and retaining colleagues of all ages and experience levels.
The Future of Work Today: Insights from the New World of Work
We are entering the greatest period of business transformation the world has ever known. The constant state of disruption we are experiencing mandates a bold new approach to leadership.
This program is designed to help leaders prepare to navigate a new business landscape where the pace of change is elevating and collaboration is the key ingredient to unleashing the innovation required to compete and win. Supported with cutting edge research and category leading case studies Seth will prepare audience participants today for what is going to be required to compete and thrive tomorrow.
Attendees of The Future of Work Today will gain:

Deep insights into what's coming next in the new world of work for leaders at all levels.
Unique perspectives on the macro drivers of change and a deep understanding of how employees attitudes and behaviors are evolving.
A new framework to see beyond the fads and more clearly understand the trends certain to impact the business landscape over the coming decade.
Relationship Revolution: Building Better Connections in the Digital Age
In today's super-wired, highly digital society, humans still crave social interaction and relationships. In business, creating strong relationships is the key to achieving success, both individually and as an organization.
What's the secret for cultivating successful relationships, particularly in business? As more and more of lives play out virtually, connections can sometimes feel less than fulfilling. From Facebook to LinkedIn, Twitter to Foursquare, it's important to remember just how powerful it can be to reach beyond the fiber optics and make that physical connection.
In The Relationship Revolution Seth will explore 5 key insights that will equip you for building better, stronger, more authentic relationships in the new world of work.
Attendees of The Relationship Revolution will gain:

Insights on the roadblocks preventing us from forming meaning relationships in the digital age.
New perspectives on the power of empathy, authenticity, and vulnerability to foster lasting bonds.
A road map and follow up plan to nurture and grow lasting relationships.
The Shift - Building Next Generation Enterprises for a Next Generation Workforce
For future focused organizations to succeed in the 21st Century a bold approach to management is needed. An approach where freedom, trust, and experimentation are not only embraced but encouraged.
The challenge is most organizations today have been constructed upon a model not built for this century. A model based on principles of top down command and control, centralized power and information. Characteristics not equipped for the dynamic changes happening in the new world of work.
In this program Seth offers a fresh perspective and call to action for leadership mavericks and trailblazers at all levels to begin the work of dismantling the rigid fixed structures holding organizations back from thriving in the new world of work.
Attendees of The Shift will gain:

Deep insights into the make or break challenges and roadblocks that hold leaders back from unleashing freedom inside the organization.
Fresh perspective on the changing landscape and management models for developing talent and driving innovation.
Confidence to challenge the status quo and a clear set of guideposts for conducting high-value, low risk management experiments.
A framework to guide their journey into the new world of work.
Seth Mattison - Speaker Demo Video
"In this new world, it's not about how you want to communicate," Seth Mattison tells his audience, "it's about how the person you want to reach and connect with wants to be communicated with." Setting out his vision for dynamic profitable business in the digital age, he explains, "We all have to be flexible in this new space."
Seth Mattison, Futuresight
New Demo Video! The Future of Work...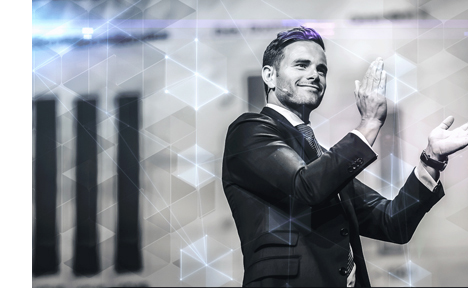 Seth Mattison is an Internationally renowned expert on workforce trends and generational dynamics. As founder and CEO of Futuresight Labs and Strategic Partner at BridgeWorks, LLC, Seth advises many of the world's leading brands and corporations on the key shifts happening around talent management, change and innovation, leadership, and the future of work. To win ... more