Sean Covey is an advocate and consultant in educational tranformation, focusing on the need to put less emphasis on academics and more emphasis on finding and developing the unique talents of each student. Sean collaborates with parents, educators, schools, and kids to give youth the skills, support, and inspiration they need to be the best person they can be. He is the best-selling author of various books dealing with leadership and character development including The 7 Habits of Healthy Teens and The 7 Habits of Happy Kids.
Currently Sean serves as Vice-President for FranklinCovey, a global company that specializes in performance improvement through making changes to human behavior. He has overseen development of the majority of their materials and programs along with the partnerships they hold in over 150 countries.
Sean credits his own success to two adults that made a great impact on him when he was young: 1. His 7th grade speech teacher who took him under her wing at a time when he absolutely hated school. 2. His high school football coach who kept him on the field even after Sean did terribly the first half of his first game. Sean believes that if it weren't for him, he never would have gone on to be a starting quarterback for Brigham Young University and ESPN's MVP two times.
Full Profile
Sean Covey is Executive Vice President of Global Solutions and Partnerships for FranklinCovey and has led the development of most of FranklinCovey′s organizational offerings, including: Focus, Leadership, The 4 Disciplines of Execution, The Leader in Me, and The 7 Habits of Highly Effective People. Sean oversees all of Franklin Covey′s International partnerships which cover over 140 countries.

Sean is also FranklinCovey′s Education Practice Leader and is devoted to transforming education around the globe through bringing leadership principles and skills to as many kids, educators, and schools as possible.

He is a New York Times bestselling author and has written several books, including The 6 Most Important Decisions You′ll Ever Make, The 7 Habits of Happy Kids, and The 7 Habits of Highly Effective Teens, which has been translated into 20 languages and sold over 4 million copies worldwide.

He is a seasoned speaker to kids, teens, and adults and has appeared on numerous radio and TV shows.

Sean graduated with honors from BYU with a Bachelor′s degree in English and later earned his MBA from Harvard Business School. As the starting quarterback for BYU, he led his team to two bowl games and was twice selected as the ESPN Most Valuable Player of the Game.
Sean Covey Speaker Videos
Keynote Speech
Sean Covey surveys the changes educators feel need to occur within our school systems including a greater emphasis on developing students as individuals and the importance of teachers as role models. He offers his own observations on what school faculties can do to turn talk into true transformation. "If we're not careful you can talk so much and be so scared about trying something that you don't do anything, because there's no perfect silver bullet," Sean warns. "So my advice would be to listen to everything you've heard, but also move forward in bold ways and try things. I think there are several different approaches to improving our schools, and to individualizing better, so that we can help kids bring out unique talents."
Sean Covey Interview
Sean Covey talks about his international program "The Leader in Me," which aims to transform schools for the better. The program is based on the belief that a school's success is based on three areas: academics, the school's culture, and character. "Right now I think part of the challenge that we have in our country is that the focus is entirely on academics," Sean comments. "It's important of course, but not at the expense of these other two. And if you get the culture right and also teach kids character, 21st century skills, how to be leaders of their own lives, it'll improve the academics."
* Please note that while this speaker's specific speaking fee falls within the range posted above (for Continental U.S. based events), fees are subject to change. For current fee information or international event fees (which are generally 50-75% more than U.S based event fees), please contact us.
Top25 Speaker Voting

Sean Covey needs 8 vote(s) to make it into the Top 25 speakers on Speaking.com!
Speaker Booking Tip
"Tip: find a speaker in your local area to save on travel costs. Most speakers will also reduce their keynote fee for local events. "
For Event Planners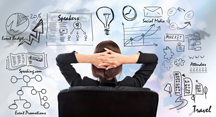 • Keynote Speaker Booking Toolkit.
• Booking a Celebrity Speaker.
• How to Find and Book the Right Speaker.
• Google+ Event Planning Forum.
• Tips for International Clients Booking U.S. Based Speakers.
Similar Speakers
Glenda Hatchett

For a decade, millions watched Judge Glenda Hatchett's compassionate and just rulings on the hit court show Judge Hatchett. As a speaker, the seasoned legal…

Nolan Bushnell

Named one of Newsweek's "50 Men That Changed America," entrepreneur Nolan Bushnell has proven to be a trailblazer in technology. In addition to being the…

Margie Warrell

Coach, author, and mother of four Margie Warrell is constantly sought by conferences, corporations, and media outlets for her advice on taking risks, living courageously,…

SPEAKING.com / Core Agency were very helpful in every way possible. I would recommend them to others and we will most definitely secure all our future conference speakers through them again.
Babcock & Wilcox
About SPEAKING.com
Established in 1994, we are exclusive agents for some of the world's leading experts, celebrities and professional speakers.
We offer event planners a fully staffed speaker logistics planning team, plus a personal SPEAKING.com Account Executive – a knowledgeable and trustworthy partner. We guarantee your satisfaction with your speaker and a smooth booking process.
Contact us today to book your favorite speaker.

The 7 Habits of Highly Effective Teens
The Ultimate Teenage Success Guide. Being a teenager is both wonderful and challenging. In The 7 Habits of Highly Effective Teens, author Sean Covey applies the timeless principles of the 7 Habits to teens and the tough issues and life-changing decisions they face.

In an entertaining style, Covey provdes a step-by-step guide to help teens improve their self-image, build friendships, resist peer pressure, achieve their goals, get along with their parents, and much more. In addition, this book is stuffed with cartoons, clever ideas, great quotes and incredible stories about real teens from all over the world.

The 7 Habits of highly Effective Teens will engage teenagers unlike any other book. An indispensable book for teens, as well as parents, grandpartents, and any adult who influences young people, The 7 Habits of Highly Effective Teens is destined to become the last word on surviving and thriving as a teen and beyond.
Order Here




The 6 Most Important Decisions You′ll Ever Make: A Guide for Teens
MAKING SMART CHOICES IN CHALLENGING TIMES

The challenges teens face today are tougher than at any time in history: academic stress, parent communication, media bombardment, dating drama, abuse, bullying, addictions, depression, and peer pressure, just to name a few. And, like it or not, the choices teens make while navigating these challenges can make or break their futures.

In The 6 Most Important Decisions You′ll Ever Make, Sean Covey, author of the international bestseller The 7 Habits of Highly Effective Teens, gives teens the strong advice they need to make informed and wise decisions.Using real stories from teens around the world, Sean shows teens how to succeed in school, make good friends, get along with parents, wisely handle dating and sex issues, avoid or overcome addictions, build self-esteem, and much more. Jam-packed with original cartoons, inspiring quotes, and fun quizzes, this innovative book will help teens not only survive but thrive during their teen years and beyond.

Building upon the legacy of The 7 Habits of Highly Effective Teens, this is an indispensable resource for teens everywhere.
Order Here




The 7 Habits of Happy Kids
For the Seven Oaks friends, there is always something to do. Whether they′re singing along with Pokey Porcupine′s harmonica or playing soccer with Jumper Rabbit, everyone is having fun and learning all sorts of things. These seven stories show how practicing the 7 Habits makes this possible for the whole Seven Oaks Community.

From learning how to take charge of their own lives to discovering how balance is best, the Seven Oaks friends have tons of adventures and find out how each and every kid can be a happy kid!
Order Here





Keynote Speech
Sean Covey surveys the changes educators feel need to occur within our school systems including a greater emphasis on developing students as individuals and the importance of teachers as role models. He offers his own observations on what school faculties can do to turn talk into true transformation. "If we're not careful you can talk so much and be so scared about trying something that you don't do anything, because there's no perfect silver bullet," Sean warns. "So my advice would be to listen to everything you've heard, but also move forward in bold ways and try things. I think there are several different approaches to improving our schools, and to individualizing better, so that we can help kids bring out unique talents."
Sean Covey Interview
Sean Covey talks about his international program "The Leader in Me," which aims to transform schools for the better. The program is based on the belief that a school's success is based on three areas: academics, the school's culture, and character. "Right now I think part of the challenge that we have in our country is that the focus is entirely on academics," Sean comments. "It's important of course, but not at the expense of these other two. And if you get the culture right and also teach kids character, 21st century skills, how to be leaders of their own lives, it'll improve the academics."