Top25 Speaker Voting

Scott Parazynski needs 6 vote(s) to make it into the Top 25 speakers on Speaking.com!
Speaker Booking Tip
"Tip: speakers bureaus can provide: speaker fee negotiation, insurance, smooth logistics and value add-ons such as extra sessions. "
For Event Planners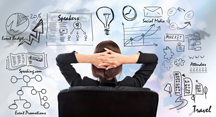 • Keynote Speaker Booking Toolkit.
• Booking a Celebrity Speaker.
• How to Find and Book the Right Speaker.
• Google+ Event Planning Forum.
• Tips for International Clients Booking U.S. Based Speakers.
Similar Speakers
Ed Gibson

For 21 years, astronaut Ed Gibson held the American record of 84 days in space. One of the U.S.'s first scientist astronauts, Dr. Gibson contributed…

Rick Searfoss

As one of less than a hundred people ever who have actually ever commanded a human space mission, Colonel Rick Searfoss speaks on leadership, teamwork,…

Roberta Bondar

A true Renaissance woman, in her remarkable career Dr. Roberta Bondar has been an astronaut, physician, scientific researcher, photographer, author, environment interpreter and team leader.…

Our account rep was great to work with. He helped facilitate some specific requests on our part, kept us in the loop of any issues, and promptly replied to all communications. Thanks for making this a great event!
Foundation for Economic Education
About SPEAKING.com
Established in 1994, we are exclusive agents for some of the world's leading experts, celebrities and professional speakers.
We offer event planners a fully staffed speaker logistics planning team, plus a personal SPEAKING.com Account Executive – a knowledgeable and trustworthy partner. We guarantee your satisfaction with your speaker and a smooth booking process.
Contact us today to book your favorite speaker.

"Scott Parazynski, NASA astronaut and the only person to have both flown in space and summited Mount Everest, gave a memerising talk about his adventures, the end of the US government's space [Shuttle] program and the future of private enterprise in space."
Summit at Sea presentation
"Your experiences as a NASA astronaut and adventurer gave our business audience a fresh perspective on the "No Guts, No Glory" conference theme and helped set the positive tone for the rest of the event. Our goal was to provide participants with new strategies and avenues for success in a changing economy, and your talk helped us achieve the right collective mindset to start things off."
Anthea Stratigos, CEO, Outsell, Inc.
"Please find enclosed a letter from our students which I think encapsulates how we all felt about your visit. ... perhaps one of the most inspiring hours we have ever had."
Mark Olejnik, Head of School, Leckford Place School, Oxford, UK
"As one of many tourists who recently met Scott at the KSC and heard him talk about his life and work, I simply wanted to say thank you for his time, his warm welcome to a bunch of Brits and to the inspiration he has provided to my two sons. I believe that they both now have a new hero."
Bill Hodson
"Thank you so much for appearing at our Meet an Astronaut Friday last week. Your presentations were terrific and were a great added experience for our general admission guests. Our lunch guests really enjoyed themselves as well. The surveys they completed indicated that they had a wonderful time and were so happy to meet you. We sincerely appreciate your participation in our program and hope that with your help, we can not only educate our guests, but inspire a future generation of explorers and scientists at the same time. Looking forward to seeing you in October."
Nancy Bille
Managing Risk vs. "Taking Risk"
Scott has zoomed down luge tracks at breakneck speeds, flown high performance supersonic aircraft, walked in space at considerable peril, summited Mount Everest after rupturing a lumbar disc on his first attempt, performed a scientific dive in the world's highest lake and faced myriad other technical challenges in the planet's most extreme environments—but he is no daredevil. He prepares for work in these challenging realms by exhaustive study, training, previsualization (of success as well as overcoming obstacles) and having a backup to the backup plan. Knowing how complex systems work and how they might fail is one of many skills in his toolkit, and his lessons learned are imminently relatable to all industries. An approachable storyteller, he warmly shares his experiences in a way that leaves audiences knowing they can translate them into their own lives.
The Opportunity and The Obligation to Innovate
The Requisite Innovator's Mindset: Open-mindedness and the relentless hunt for problems that need to be fixed.
For a company to be truly disruptive and grow, it must create an environment wherein every employee is not only allowed to contribute to the advancement of the mission, they feel a deep-seated Obligation to Innovate. That's the kind of environment and work ethic Scott has spent a lifetime advancing: from developing tools and techniques to recover from the Space Shuttle Columbia accident to developing innovative medical devices and enhancing safety on the slopes of the world's highest mountains, he draws on his background working in extreme environments as a catalyst for innovation in daily life. He can transfer this mindset to your workforce with powerful examples from aerospace, medicine, mountaineering and everyday life with engaging, relatable stories and good humor!
The Road Less Traveled: Finding Your Way Towards Really Making a Difference
Dr. Parazynski has spoken all over the world about the rigors, risks and rewards of exploration in extreme environments, deriving important lessons in teamwork, risk management and leadership under the most demanding circumstances, on or off the planet.
He derives lessons from an international upbringing in war-torn Beirut and Tehran, from those who inspired him to pursue his passions, and from "the view from the top of the planet," which he attained via rocket as well as on foot... As he says, "Life's greatest lessons come from outside the classroom"—based on the people we meet, the experiences we pursue, and having an openness to new challenges. Through perseverance, rigorous preparation and a willingness to fail every once and awhile, enormous rewards often ensue... He shares his path through life with stunning imagery, good humor and relatable anecdotes. Your employees will see their own pathways towards making a difference!
Murphy's Law on the Final Frontier: you'd better be prepared!
Dr. Parazynski has spoken all over the world about the rigors, risks and rewards of exploration in extreme environments, deriving important lessons in teamwork, risk management and leadership under the most demanding circumstances, on or off the planet.
He derives lessons from a wide range of spaceflight missions and mountaineering expeditions where in-depth preparation saved the day, and often much more. A focused approach to preparation for critical tasks leads to success, even if via unforseen "detours."
Leadership Under Extreme Adversity, on and off the Planet
Scott has brought diverse teams together, challenging enormous odds on, well above and underneath the earth's surface. Drawing on his lessons learned from the harsh vacuum of space, the route to the summit of Everest, and within tense operating rooms and board rooms, he relates attributes of situationally appropriate leadership and company culture that have yielded enormous successes over many years. Punctuated by great storytelling, breathtaking imagery and a self deprecating good humor, his style is relatable and inspirational to all audiences!
Scott E. Parazynski, MD Commencement Address
"I'd encourage you as you go forward in your lives to never lose sight of the team who buoyed you to get to where you are today," urges Dr. Parazynski as he brings his motivational message about teamwork to a commencement address. "You're incredibly fortunate to have the skills to heal and to counsel… [Remember Kennedy's quote] ' To those to whom much is given, much is expected.'"
Scott Parazynski TEDMed Talk
Fireside Chat with Dr. Scott Parazynski
Scott Parazynski, MD -Promo Reel with Miles Obrien
With over eight weeks in space, forty-seven hours on spacewalks and 23,000,000 miles in orbit, astronaut Dr. Scott Parazynski brings an inspirational story and the knowledge he has gained about leadership and team-building back to Earth. Dr. Parazynski has received many prestigious awards, including five NASA Spaceflight Medals, two Distinguished Service Medals and two Exceptional ... more