* Please note that while this speaker's specific speaking fee falls within the range posted above (for Continental U.S. based events), fees are subject to change. For current fee information or international event fees (which are generally 50-75% more than U.S based event fees), please contact us.
Top25 Speaker Voting

Scott Burrows needs 9 vote(s) to make it into the Top 25 speakers on Speaking.com!
Speaker Booking Tip
"Tip: some speakers might provide one of their popular book titles as a free gift to your audience. "
For Event Planners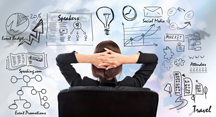 • Keynote Speaker Booking Toolkit.
• Booking a Celebrity Speaker.
• How to Find and Book the Right Speaker.
• Google+ Event Planning Forum.
• Tips for International Clients Booking U.S. Based Speakers.
Similar Speakers
Wendy Booker

In many ways an "accidental athlete," Wendy Booker's story of overcoming disability to achieve beyond most of our dreams is an inspirational tale of achievement,…

Marlon Shirley

Olympic Gold Medalist, Amputee Over the last 28 years, Marlon Shirley has endured many challenging situations, including many which would have caused an average person…

Todd Huston

For 20 years Todd Huston has turned a personal tragedy into an opportunity to help others overcome their challenges and become their best in every…

I will certainly recommend to others that they contact you for guest speakers in the future. It was a pleasure working with you as well. We all appreciate your professionalism and exemplary service.
BASF
About SPEAKING.com
Established in 1994, we are exclusive agents for some of the world's leading experts, celebrities and professional speakers.
We offer event planners a fully staffed speaker logistics planning team, plus a personal SPEAKING.com Account Executive – a knowledgeable and trustworthy partner. We guarantee your satisfaction with your speaker and a smooth booking process.
Contact us today to book your favorite speaker.

We really enjoyed having you as our featured speaker at our first Cultural Event.  You inspired a number of agents that morning and gave us all a renewed perspective in looking at life on a daily level.  I would hghly recommend you to the other Regional Directors around the country.
Keller Williams
(Event booked by Speakers Platform)

Scott has a very high energy message that can motivate your team to take it to the next level. His motivational thought process allows others to reflect where they are today and what the thought process is for personal growth. He speaks from the heart and has a very unique real lifeexperience that others can learn from.
U.S. Foodservice: South Carolina, Fort Division - James Sisk, VP of Sales Mill

Our team bonded with a sense of purpose at a level I have never witnessed. It was amazing! Your Passionate Message surrounding the "WHAT" questions versus the "WHY" questions, still resonates at every company meeting. That is very powerful.
Cameo Professionals, Sue Geiss

I just wanted to let you know that your presentation was extremely well received. It launched our event with an inspirational tone that carried through the entire conference.
Investacorp - Bruce Zwigard, President

Your story, your vision, your mindset, and your GRIT touched my heart... The tear that you evoked in my eye represented the courage that I thought didn′t exist, the strength to persevere, and the determination to learn from my fears.
Merrill Lynch - Lori Brinker, Certified Financial Planner

Partial Client list:

Investacorp
Triad Advisors, Inc.
Capital Investment Group
CNL Securities
Macy′s - View Testimonial
Endridge Pipelines Inc. - (NYSE: ENB)
Northwestern Mutual Life
Country Insurance and Financial Services
North Dakota Long Term Care Association
Tennessee Healthcare Association
Aetna - View Testimonial
Florida Turf Grass Association
Allscripts Healthcare
U.S. Foodservice Sales Divisions:
• Los Angeles
• Atlanta
• Chicago
• Las Vegas
• Pompano Beach Florida
• Boca Raton Florida
• Raleigh NC
• Cincinnati
• Fort Mill South Carolina
• Bismarck North Dakota
• Virginia Beach
• Tampa
• Midwest Human Resource Division
Dobbs Dealer Development Group
Florida Association of Student Financial Aid Administrators (FASFAA)
l Nebraska Healthcare Association
Pacific North West Grain Growers Annual Conference
Florida Virtual School Annual Conference Kickoff
Florida Virtual School Annual Conference
Indiana Healthcare Association
Leary Technical College
Nebraska Assisted Living Association
Department of Veterans Affairs
Seminole Electric Cooperative
l Next Day Gourmet
Progressive Group Alliance
South Florida District Optimist International
Florida District Civitan
Brookside Laboratories
l 28th Annual Florida HR Conference and Expo
16th Annual Atlanta HR Conference
Walter Reed Medical Center, Washington DC - Presenting to the injured coming back from Afghanistan and Iraq.
Health Occupation Students of America (HOSA):
• Florida
• Georgia
• South Carolina
• Oklahoma
• Pennsylvania
Broward General Medical Center
Lakeland Region Medical Center
Cameo Professionals
Learey Technical Center
Grantham University
l Florida Association of Convention and Visitor Bureaus
Business Professionals of America - Oklahoma
Association of Registered Nurses - Florida
Florida Nursing Student Association
John Knox Village
University of South Florida
Treasure Coast Youth Summit
Okeechobee County Schools - Annual Teacher Kickoff
Gulf Coast County Schools - Annual Teacher Kickoff
Arcadia County Schools - Annual Teacher Kickoff
University Community Hospital
Tampa General Hospital
Brandon Community Hospital
Sarasota-Manatee Human Resource Association (SHRA) - Florida
Jacksonville Florida (SHRM)
Human Resource Association Tampa Florida
Charlotte County SHRM (CCSHRM) Florida
HRA of Broward County Florida (HRABC)
Lexington High School, South Carolina
Jensen Beach High School, Florida
South Fork High School, Florida



Scott inspires, energizes and motivates your group to reach for a greater Vision! His infectious personality, intensely personal story and professional experience, coupled with his distinctive presentations and ability to involve the audience will deeply touch everyone in attendance.
Scott tailors his presentations around your organization and its core values and objectives, while simultaneously supporting and complementing your overall meeting theme with his very personal story and humorous, entertaining and thought-provoking stories and anecdotes. His life lessons and principles of vision, mindset and grit will have a profound impact on your attendees and organization's culture long after the applause dies down.
Stand Up To Your Challenges
Our world is changing at the fastest rate in human history. Maintaining the status quo is fraught with danger. Others in your ultra-competitive industry could be passing you by. Creating break-through opportunities for your organization and achieving extraordinary results as a team and as leaders is all about how you respond to circumstances. Finding solutions to help your team rise above the competition means being willing to stretch beyond self-perceived limitations, persevere and stand up to challenges.
This dynamic and uplifting keynote presentation will entertain, educate and inspire your attendees to view their challenges from a different perspective. Using his unique concepts of vision, mindset and grit, Scott will teach your organization tangible actions you can implement to be more productive, thrive and beat the odds. Scott will inspire your attendees to rethink their own possibilities and he will challenge them to set aggressive mind-stretching goals which will impact the bottom line of your business beneficially.
Key Themes:
Vision is one of your greatest tools we have in life. It's free, it costs you nothing and it can bring you everything.
Mindset is focusing on what you can control like your level of optimism, your attitude and focusing on the positives of any situation. Your Mindset is staying true to your goals and business plan and making adjustments along the way as circumstances change.
Grit is your willingness to be resilient. To maintain your poise and execution across all time horizons; this day, this week, this quarter, this year knowing nothing worth achieving ever comes too easy. It's your willingness to fail, and your unwillingness to quit.
Attendees will learn how to apply Scott's concepts to help them:
Transform the way they think outside the box
Chart a path to drive change and business results
Turn setbacks into sustainable comebacks
Turning Impossibilities Into Possibilities
Because we live in a world that revolves around change, stress and setbacks, learning how to conquer these challenges by having a positive attitude and strong belief system is essential for life balance, success and fulfillment. Given that most industries are trying to keep up with industry trends, new technologies and the changing dynamics of their industry, it's important we continually educate ourselves on how we can be support each other and maintain a positive outlook and work/life balance.
Throughout this presentation, Scott draws upon three words: vision, mindset & grit. Three words which when put into action are very powerful. They are powerful enough to become part of your organizational strategy and potent enough to inspire and motivate your people to shape new beliefs, be more productive and to let no circumstances take precedence over the power of the human spirit, personally and professionally!
Using his physical paralysis as a visual metaphor, Scott will show your organization how to drive personal and business results by maintaining poise and execution. His experience will help you develop cutting-edge ideas as well as leadership strategies that you can utilize to achieve bottom line results.
Attendees will learn how to apply Scott's concepts to help them:
Explore unlimited vision
Transform their focus by adapting and being more flexible
View adversity as an opportunity to grow and set loftier goals
Take Responsibility: Using Vision, Mindset & Grit to Achieve Success
Does your organization have a culture of accountability? How much more productive would your organization be if everyone held themselves accountable? During this presentation, Scott's eloquent and entertaining storytelling brings the theme of taking responsibility to life, and demonstrates how vision, mindset and grit can become a viable part of your organizational strategy.
Scott teaches how these concepts can help you tackle ongoing challenges and changes, promoting a path of business growth, which can result in faster-than-expected and even unprecedented outcomes. Learn how to apply these concepts to your personal and professional life and how by taking accountability you can achieve greater heights of success and prosperity.
Key Themes:
Vision is finding the passion to pursue your next level of achievement as an individual, a team, an organization.
Mindset is knowing adversity can be converted into personal and business success and not considered a setback. Mindset is the continual mental orientation, preparation and actionable adjustments needed to meet oncoming challenges.
Grit is the day-to-day determination to persevere when all else beckons you to retreat, fall back, give in, or perhaps worst of all, simply stay where you are.
Attendees will learn how to apply Scott's concepts to help them:
Unleash their potential by being more accountable
Open their mind to new opportunities and new ideas
Challenge their way of thinking with better questions
Realign Your Mindset ~ Transform Your Results
In today's competitive environment, organizations should consider responding to market challenges by increasing innovation as a means to personal and business success. Innovation can happen anywhere at any time. During this powerful message, Scott shows how by creating focus and clarity through vision, mindset and grit, your innovation agility can be inspired and your results transformed. With his perseverance through tremendous personal adversity and his use of business intelligence, Scott turned the odds in his favor to succeed in business and in life. His shared experiences will help inspire innovation across your organization.
Key Themes:
Vision is dreaming in Technicolor. It can inspire innovation and can help shape your business strategy.
Mindset is thinking bigger on your own behalf, your organization's behalf and understanding that by scaling your efforts you can increase your customer's benefit.
Grit is your willingness to challenge the rules which will then drive business results.
Attendees will learn how to apply Scott's concepts to help them:
Inspire new thinking that can ignite innovation
Challenge old processes by taking more creative risks
Blend new cultures with the existing culture
Scott Burrows - Demo Video
Scott Burrows knows all too well about change and uses his personal experience, in which he overcome a tragic accident, as a tool to inspire others to remain positive and beat the odds
Speaking on the subject of change, he says, "Our world is changing at the fastest rate in human history. How fast you can communicate with each other, your customers, the wire houses, the banks, the independent financial advisors by way of texting. Yet sometimes with all this speed comes chaos and even confusion."
Talking about what he has learned about change first hand, he says, "We can't change the past but we have today and today we can choose how to respond to a life, a business environment, and even a world that simply refuses to stay the same."