* Please note that while this speaker's specific speaking fee falls within the range posted above (for Continental U.S. based events), fees are subject to change. For current fee information or international event fees (which are generally 50-75% more than U.S based event fees), please contact us.
Top25 Speaker Voting

Samuel Betances needs 6 vote(s) to make it into the Top 25 speakers on Speaking.com!
Speaker Booking Tip
"Tip: ask your speaker to do a book signing or attend a VIP meal with your guests. "
For Event Planners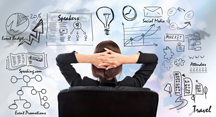 • Keynote Speaker Booking Toolkit.
• Booking a Celebrity Speaker.
• How to Find and Book the Right Speaker.
• Google+ Event Planning Forum.
• Tips for International Clients Booking U.S. Based Speakers.
Similar Speakers
Lenora Billings-Harris

Noted for her ability to take complex diversity concepts and distill them into practical applicable strategies, Lenora Billings-Harris weaves inclusion, leadership, management and African-American history…

Lawrence Otis Graham

Lawrence Otis Graham is an authority on diversity in the workplace and the continuing need to rethink the way we view racism and class in…

Julianne Malveaux

Noted academic, economist and expert on African-American/Black History, Dr. Julianne Malveaux's insightful and colorful writing and broadcasting is shaping public dialogue on race, culture and…

My Account Executive was able to work within my quick turn around time and price limitations to find the perfect speaker for the job. Although I thought finding and booking a speaker for our sales meeting would be the most difficult part of the planning process, your agency made it the easiest.
Ales Group USA, Inc.
About SPEAKING.com
Established in 1994, we are exclusive agents for some of the world's leading experts, celebrities and professional speakers.
We offer event planners a fully staffed speaker logistics planning team, plus a personal SPEAKING.com Account Executive – a knowledgeable and trustworthy partner. We guarantee your satisfaction with your speaker and a smooth booking process.
Contact us today to book your favorite speaker.

"We could not be more pleased with the diversity message that you so eloquently conveyed. The feedback of those that had the privilege of experiencing your viewpoint has been overwhelmingly positive; folks haven′t stopped talking about you yet!"
Ford Motor Company
"Stimulating!!! Thought Provoking!!! Even your most skeptical executive will see the bottom line benefits of diversity as a business strategy. Dr. Betances makes a compelling argument as to how organizations can reap the benefits of implementing a diversity strategy."
Salvador Mendoza
Director of Diversity
Hyatt Hotels Corporation
"I have personally been involved in numerous learning opportunities at Meijer Inc. over the years. By far, Dr. Samuel Betances has been the most significant person we have had work with us. His presentations and mere presence has changed lives!"
Van McMullan
Director of Learning Services
Meijer, Inc.
"Your speech on diversity was very dynamic and well received. We may set aside one week during the year to celebrate diversity, but we must practice diversity every day as a way of life."
The Walt Disney Company
"To date I have received well over 100 calls and e-mails regarding your very passionate, energized and powerful message you shared with us. You definitely met our expectations and surpassed our requirements regarding your presentation."
Verizon Wireless
"Your talents to motivate and inspire are tremendous and made a lasting impression on me. I have shared your points with my children, friends and associates. I applaud you and consider it a privilege to have heard you speak."
Xerox
"We were delighted with your presentation last Tuesday morning at the Time Warner Human Resources Conference. Your energy, passion and humor represented a great beginning for our conference."
AOL / Time Warner
"Thanks again for the tremendous diversity seminar you provided for the Adventist Health System! I appreciated your thoughtful, yet very passionate presentations which were appropriately sprinkled with much appreciated humor."
Adventist Health System
"As usual, you were outstanding and your interaction with both small and large group members left an indelible impression about the power of diversity and the need to work together to accomplish our leadership diversity goals. Your message was inspirational, thought provoking, and filled with important information that established a framework for our community to address leadership and diversity in a seamless fashion."
Dr. Valarie Greene King, Director of Diversity Initiatives
University of Central Florida
The Benefits and Values of Diversity:
In this dynamic presentation Dr. Samuel Betances uses humor to unlock your mind and open it to new ideas and new perceptions. You will learn how demographic changes are likely to impact the way organizations must do business today and in the future, by focusing on diversity as a bottom-line issue and mission-driven initiative. Personal stories and anecdotes from Dr. Betances′ amazing journey from Harlem to Harvard add insight to his important message. Come prepared to laugh and learn!
Ensuring the Success of All Students Through Multicultural Education
This keynote address is a passionate, entertaining, and motivational journey that provides insight into why diversity is a plus, not a minus, in education. We′ll examine the quest to sensitize ourselves to diversity in our schools and glean the positives of multiculturalism while pursuing academic excellence.
Dr. Betances also discusses the "10 Habits of Highly Ineffective Students and teachers" from his acclaimed book and audio series, Ten Steps to the Head of the Class.
As a biracial, bicultural, and bilingual citizen of the world, Dr. Betances has worked in all 50 states, all 6 U. S. territories, and internationally. He inspires willing learners to aim high, to reject rejection, and to embrace themselves and each other as powerful team members working toward a more prosperous future.
Dr. Betances brings a breadth and depth of understanding on how we must make sense of differences, and challenges negative mindsets with his problem-solving methodology and extensive grasp of issues. However, this great motivator was not supposed to make it. Out of the bowels of inner city poverty, with the stigma of minority group status, violence, welfare, and illiteracy in two languages, he arose.
With strong spiritual convictions and a passion for reading, Samuel Betances has taken the hard lessons from the mean streets of life and reshaped them into his personal vision. He embarked on a journey from dropping out of school to earning a Doctorate from Harvard University and works to help others learn the importance of pulling cultures together as a way of bringing America back to the top in education, business, and society in general.
Other Suggested Programs:
The Power and Legitimacy of Diversity in Spiritual Identity Development
Change, Restructuring and Reform
Parents as Teachers
Bilingual Education as Understandable Instruction
The Dropout Rate vs. The Dropout Problem: Empowering First Generation College Students
Up With Reading: Empowering Non-Academic Proficient Students
From Harlem to Harvard: Lessons from the Journey
Ten Habits of Highly Ineffective Teachers
Ten Habits of Highly Ineffective Students
Women in Leadership and Administration
Removing the Eight Panels Which Make Up the Glass Ceiling
Affirming Women Without Putting Men Down
The Value-Subtracted Dimensions of Sexual Harassment
Cooperation and Conflict Among U.S. Hispanics/Latinos
The Nonverbal Communication Styles of Hispanics and Anglos Impacting the Workplace
African-Americans and Hispanics/Latinos: Eliminating Barriers to Coalition Building
After the Apology, What?
Why Dr. Martin Luther King, Jr. is Worthy of a Legitimate Federal Holiday
Eliminating Prejudice: From Destructive Contact to Constructive Cooperation
Why White Males are Indispensable in the Quest to Build Non-Racist, Non-Sexist Inclusive Systems
Diversity and the Global Economy
Making Heads Count Instead of Counting Heads in the Workplace
Sidetracking Diversity: The Games Organizations Play
Compliance Programs and Diversity Initiatives: Making Sense of the Difference
Diversity in America and in the Popular Culture
Diversity as a Plus for the Bottom Line
Lehman College Annual Hispanic Heritage Tribute with Dr. Samuel Betances
In an inspiring and frequently humorous address, Dr. Betances talks of his biracial heritage and the benefits and drawbacks it has brought him. "Mamma was very white," he says, "and daddy, he was very black, and together they made me. I look kind of Egyptian. And when there are times of tension, and I go to the airport, I get pulled over for more 'random' checks than anybody else. All you have to do to be in trouble in somebody's eyes is just to show up the way that God made you, am I telling the truth?"
Inspiring students to draw strength from every experience, he tells them, "If you have experienced abuse on your journey, I want to tell you that you are not alone, and if it doesn't destroy you it can make you better, you were a little girl, you were a little boy, don't own it, reject rejection and say I was not responsible for what happened to me in the past, but I'm responsible for what I do in the future, and through education, I will not abuse anybody in my path."
Making a plea for interpersonal communications in the technological world, he implores his audience, "Don't text, communicate! Park the technology! Use it, don't let it use you! Study for an hour and a half, go back for 10 minutes, check it out and park it. In some high schools you can't walk in with your cellphone, you should have the same discipline to know that, you shouldn't have your cell phone either."
Dr. Samuel Betances' Keynote Presentation to the Columbus Education Association
Keynote Speech
Keynote Speech
Currier Lecture with Dr. Samuel Betances