* Please note that while this speaker's specific speaking fee falls within the range posted above (for Continental U.S. based events), fees are subject to change. For current fee information or international event fees (which are generally 50-75% more than U.S based event fees), please contact us.
Top25 Speaker Voting

Rudy Ruettiger needs 8 vote(s) to make it into the Top 25 speakers on Speaking.com!
Speaker Booking Tip
"Tip: speakers bureaus can provide: speaker fee negotiation, insurance, smooth logistics and value add-ons such as extra sessions. "
For Event Planners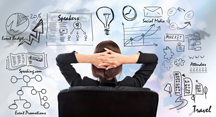 • Keynote Speaker Booking Toolkit.
• Booking a Celebrity Speaker.
• How to Find and Book the Right Speaker.
• Google+ Event Planning Forum.
• Tips for International Clients Booking U.S. Based Speakers.
Similar Speakers
Lyn St. James

Recognized by Sports Illustrated as one of the "Top 100 Women Athletes of the Century", Lyn St. James is only one of three women in…

Pat Richie

Pat Richie is an authority on building teamwork culture and has worked with over one hundred organizations developing corporate strategy and high performing teams. He…

Janine Shepherd

Janine Shepherd's story reads like the plot of a hollywood movie. A champion cross country skier in training for the winter Olympics, her life was…

SPEAKING.com does a wonderful job! Our AE always responds promptly and is very professional, thank you!
AlphaNet
About SPEAKING.com
Established in 1994, we are exclusive agents for some of the world's leading experts, celebrities and professional speakers.
We offer event planners a fully staffed speaker logistics planning team, plus a personal SPEAKING.com Account Executive – a knowledgeable and trustworthy partner. We guarantee your satisfaction with your speaker and a smooth booking process.
Contact us today to book your favorite speaker.

"Rudy′s talk was wonderful and inspiring. He was a pleasure to host."
Mike Servais
Salvation Army
Nashville, TN

"Rudy has impacted millions of American lives by being an example of perseverance, determination, and diligence. He is a man that has shown strength of heart and amazing spirit in times that are not always kind. He has become an example of what people, young or old, can aspire to become."
Kenny C. Guin
Governor

"Rudy gave a presentation to the Lakewood Police Department and the West Metro Fire Protection District. With his charismatic and down-to-earth style, Rudy has given many the motivation they need to try again, to believe, to succeed. He is a man who simply exudes a "never-quit" attitude and indomitable spirit."
Gary R. Barbour
Chief of Police

"In spite of many obstacles, Rudy, has become a huge success. His personal motivation, perseverance and determination were major factors in his significant accomplishments. I witnessed his resolve firsthand as his college football coach."
Ara R. Parseghian
Coach

"Having met Rudy and exchanging mutual philosophies, I find him to be an individual of exceptional character and broad goodwill. His resolve stands as a testament to the enduring belief that an individual can rise above extraordinary obstacles to achieve a positive result in this incredibly competitive world."
Sylvester Stallone

"Mr. Ruettiger's list of accomplishments and contributions speaks for itself. He serves as an excellent inspiration for our young people, an example that hard work and determination are the pathways to success."
Shelley Berkley
Congresswomen

"Thank You for your attendance and participation at this year's KFS. Your contribution made it possible for me to hear The Best KFS Yet!"
James R. Jimerson
Orba Financial

"Out of this World!"
Barry Chefer,
Cape Canaveral Spaceport Symposium

"Rudy's presentation was a huge hit and helped make Monster.com's Global Sales Conference a booming success!"
Jocelyn Talbot, Sr.
VP – Telesales

p "I am still hearing rave reviews from people who attended our event about how much they enjoyed hearing you speak. We have hosted many special events featuring extremely successful authors, entrepreneurs, and athletes, and all have been professional, entertaining, and memorable in their own way. But Rudy, I have to say, that none of them have connected with an audience quite the way you did!"
Bruce A. Broadwater
Mayor

"On behalf of the men and women of the Las Vegas Metropolitan Police Department, I again extend my heartfelt thanks and appreciation for you presentation at the Sheriff's Lecture Series. You are one of the few who has a dream, lives it, and then lets everyone else know they can live their own."
Sheriff Jerry Keller

"Your address truly moved the audience. As a matter of fact, President McDowell commented that yours was only the second time since he has been president (27 years) that a commencement speaker received a standing ovation!"
Mark W. Van Tilburg
Univ. of Pittsburgh – Bradford

Partial Client List:

Lending Tree
Summit Consulting
Bank of America Card Services
GlaxoSmithKline
BBB Southern Nevada
Lakeside Treatment Center
Microsoft
Fujitsu Softek
American Bankers Association
Network Communications
Laborers Tri-Fund
American Fence Association
Las Vegas Chamber of Commerce
NCR
St.Francis Hospital
Future Farmers of America
Cellular-One
Skill Bosch Power Tools
Glaxo Wellcome
Red Cross
Penske Trucking
Nationwide Insurance
American Trucker
Aetna US Healthcare
Kiwanis
Big Brothers Big Sisters
Physicians Mutual
Union Savings
NASA
McAfee
U-Haul
UPS
Nevada Power Company
Firstar Mortgage
MCI
Arnold Schwarzenegger′s Inner City Games
Tap Pharmaceuticals
Lockard & White
American Cancer Society
CORPORATE PROGRAM
Rudy will come to your organization and give his motivational presentation. Rudy′s message of overcoming obstacles and staying on track to reach your dreams will inspire your audience and bring them to their feet! Rudy′s presentation includes a video production that touches the spirit and impacts the audience with an overwhelming "Yes I can" attitude.

COLLEGE & UNIVERSITY PROGRAM
Rudy will come to your college or university and give his motivational presentation to the students. His message of overcoming obstacles and staying on track to reach your Dreams will inspire your audience and bring them to their feet! Rudy′s presentation includes a video production that touches the spirit and impacts the students with an overwhelming "Yes I Can" attitude.

To add a special touch to your event and keep Rudy′s message alive in your group, Rudy will be available immediately following the event to meet and greet the audience and offer his books and tapes to your group along with a personalized autograph on any item purchased. You can choose Option 1 or 2. Option 1: The college or university may purchase any of Rudy′s product in advance at a discount, and may either use it as a give-a-way or as a fundraiser to sell at retail after the event. Option 2: Rudy will have his product available for sale after the event at no expense to the client. All proceeds from product sales goes to the Rudy Foundation for children. Visit our website at www.rudyint.com for more information on the Rudy Foundation.

SCHOOL PROGRAM
Rudy will come to your school and do an assembly with a video presentation. After the assembly he will visit with (2) selected small groups to interact with students and teachers one on one. The small groups may include: sports teams, teachers, or a selected group of individuals who have worked hard to earn special time with Rudy. All of the activities with Rudy must take place on the school property and must be within the scheduled school day. All activities must be approved in writing by Rudy International.

RUDY AWARD PROGRAM
If you are a Middle or Jr. High School, an additional benefit to the school program is that Rudy will introduce the Rudy Award Program to your school. The Rudy Foundation will provide all program materials and selection criteria. The teacher of each participating classroom will nominate one student. One finalist from each participating school will be chosen by an approved selection committee. All finalists will be honored on stage at the The Rudy Award Celebration with a Rudy Award Medallion and will receive a complimentary invitation to attend Leadership Camp. The top 3 finalists in the nation will receive "Rudy Credits" to be used for continuing education programs, college, or trade school.
Rudy Ruettiger Interview
In this interview, Rudy discusses the film, The Mighty Macs, and relates it to his personal experiences in setting and achieving his goals. "When I was chasing the dream of going to Notre Dame, I just wanted to be there," he says. "I was willing to do whatever I had to do… because I did not want to live in regret that I didn't try. That's the key, and once you cross that threshold of where you need to go, you're going to find out two very important things: one, you can do it, and two, you get around the right people and they're going to help you get to that level you need to go to."
He goes on to discuss how in The Mighty Macs, a coach finds ways to get her students involved in basketball, and determined to win a championship. "That's expectations," he says. "That's another area that caught me because once I went to Notre Dame, expectations changed because I knew I could do that, I could be that. Your expectations change, your goals change as you go through that journey, and that's what this movie does. It's a wonderful statement saying, move towards your goal and you'll see new opportunities. Embrace these opportunities and other things will develop for you as you move towards that dream that you want."
Keynote Speech
Rudy Ruettiger Full Speech