* Please note that while this speaker's specific speaking fee falls within the range posted above (for Continental U.S. based events), fees are subject to change. For current fee information or international event fees (which are generally 50-75% more than U.S based event fees), please contact us.
Top25 Speaker Voting

Ruben Gonzalez needs 9 vote(s) to make it into the Top 25 speakers on Speaking.com!
Speaker Booking Tip
"Tip: speakers bureaus provide added value that you cannot get by booking speakers directly. "
For Event Planners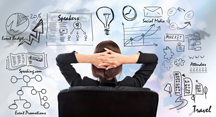 • Keynote Speaker Booking Toolkit.
• Booking a Celebrity Speaker.
• How to Find and Book the Right Speaker.
• Google+ Event Planning Forum.
• Tips for International Clients Booking U.S. Based Speakers.
Similar Speakers
Nancy Lieberman

Hall of Fame point guard, Nancy Lieberman has no holes in her resume. The legendary WNBA player known as "Lady Magic," she became the first…

Libby Gill

Libby Gill demonstrates how to achieve peak performance through personal development to an impressive roster of blue-chip clients. She is also a passionate speaker on…

Olivia Fox Cabane

Author of The Charisma Myth: How Anyone Can Master the Art and Science of Personal Magnetism, Olivia Fox Cabane is an executive coach to the…

Our Account Executive is an extraordinary person. Always available, very kind and funny. Eager to help and always quick to respond. I have so much fun working with him. A very delightful experience. I hope continue working together for years to come!
Credicorp Bank
About SPEAKING.com
Established in 1994, we are exclusive agents for some of the world's leading experts, celebrities and professional speakers.
We offer event planners a fully staffed speaker logistics planning team, plus a personal SPEAKING.com Account Executive – a knowledgeable and trustworthy partner. We guarantee your satisfaction with your speaker and a smooth booking process.
Contact us today to book your favorite speaker.

"Ruben WOWED our audience of 6500 at a major Million Dollar Round Table event. Attendees told us his presentation inspired them to pursue their goals with determination and dedication. Ruben has one of the most compelling and on point messages I've ever heard. Ruben is an outstanding, accomplished and inspiring speaker."
Guy Baker - 37 Year member of the Million Dollar Round Table. President of MDRT.
"Ruben's presentation motivated our sales force to the point where the entire Dallas Region is excited about conquering all sales goals!"
Ces Guerra - Sales Manager - AstraZeneca Pharmaceuticals
"After listening to you, I presented the theme of your message to my sales force. I am delighted to say that sales for the following week were the highest in four months. Thank you for your inspiration."
Jeff Allen - CEO, Integrity Group Financial
"Listening to Ruben was an excellent experience. I'd like to see Ruben back next year."
Brent Young - Humana Insurance
"Your keynote was superb. You were funny, entertaining, yet insightful and inspirational. You were the first speaker to ever receive a standing ovation from our group! Everyone thanked me for bringing you in You made me look great!"
Karen Pena - VP of Education Meeting Planners International
Becoming Unstoppable: High Achievement Secrets of a Three-time Olympian
In this funny, motivational, high energy message, your audience will learn how to build confidence and destroy fear, how to unleash their passion and drive, how to unlock their full potential, how to turn defeat into victory, and how to achieve their personal or professional ambitions.
In addition, this inspiring keynote is filled with proven methods and techniques that will help your people develop a winning mindset. This program is perfect for a group facing change, challenges or set-backs to overcome. Your audience will learn how to become resilient and how to become unstoppable on the way to the top!
Ideal for your opening or closing session!
From Ordinary to Extraordinary
Ruben is proof that ordinary people can achieve extraordinary things if they follow a few simple steps. Ruben is funny, direct and on target. He's on a mission to inspire and equip people to think differently, to take im-mediate action, and to produce better results. To achieve more than ever before. Through his riveting stories and keen insights Ruben brings the Olympics to life. He will give your audience an Olympic experience they will never forget. A transforming, powerfully emotional experience. Truly an event. Ruben's story of his quest for the Olympics gives people hope and strength. His story moves people to commitment and action. After experiencing Ruben's program, your people will know exactly what it takes to succeed in life. They will be inspired and equipped to take whatever they do to the next level.
Abandon Your Nets
The biggest organization on earth was built by these 7 words: "Abandon your nets and come follow me." Those seven words, which are all about leaving behind what feels safe and taking bold risks, result in massive change – life-changing change. When Ruben decided to pursue his Olympic dream he did exactly that. He abandoned the safe easy path and he embraced the bold, difficult path. After listening to Ruben's presentation your people will be ready to embrace change and focus on the end result.

Ruben Gonzalez, Olympic Motivational Speaker: Keynote
Four-time Olympian Ruben Gonzalez shares business lessons from his time hurdling down a mountain at 80 MPH on a luge. He confesses that every time he went down the luge he was terrified and by the time he got to the bottom of each course, he never wanted to do another run again. Luckily though the end of the course was lined with radios that put athletes in immediate touch with their coaches, and Ruben's coach was a four-time champion, "the best of the best."
"My father always told me, 'If you have to cross a mine field, it's probably smart to follow somebody who's already crossed it,'" Ruben recalls. "Preferably someone who still has their legs." In fearful moments or times of failure, he urges the audience to call their coach, whether it be a mentor, family member, or friend, so that they can receive the outside support needed to continue working towards their dream.
Olympic Motivational Speaker Ruben Gonzalez - Demo Video
Speech Clip