* Please note that while this speaker's specific speaking fee falls within the range posted above (for Continental U.S. based events), fees are subject to change. For current fee information or international event fees (which are generally 50-75% more than U.S based event fees), please contact us.
Top25 Speaker Voting

Rory Aplanalp needs 8 vote(s) to make it into the Top 25 speakers on Speaking.com!
Speaker Booking Tip
"Tip: some speakers might provide one of their popular book titles as a free gift to your audience. "
For Event Planners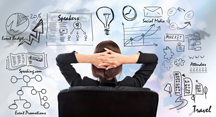 • Keynote Speaker Booking Toolkit.
• Booking a Celebrity Speaker.
• How to Find and Book the Right Speaker.
• Google+ Event Planning Forum.
• Tips for International Clients Booking U.S. Based Speakers.
Similar Speakers
Rex Pemberton

On May 31, 2005 Rex made history by becoming the youngest Australian to climb to the summit of Mt Everest, after raising in excess of…

C.J. Huff

After a late spring tornado flattened a third of Joplin, Missouri, killing 161 people, and damaging or destroying 12 out of its 16 schools, Superintendent…

Nick Arnette

With a unique blend of motivation and humor, Nick Arnette has a perfect blend of speaking style and message; using his trademark comedy, he shows…

It was an extreme pleasure to work with our account rep. She was friendly, flexible, and knowledgeable about all their speakers. She made the process simple. I cannot begin to put into words the impact that our speaker had on our audience. People are still taking about his presentation and his program set a standard on all diversity programs.
FDIC: Federal Deposit Insurance Corporation
About SPEAKING.com
Established in 1994, we are exclusive agents for some of the world's leading experts, celebrities and professional speakers.
We offer event planners a fully staffed speaker logistics planning team, plus a personal SPEAKING.com Account Executive – a knowledgeable and trustworthy partner. We guarantee your satisfaction with your speaker and a smooth booking process.
Contact us today to book your favorite speaker.

"Rory did an awesome job for us. His professionalism and passion for the subject motivated and challenged our attendees. We asked him to especially focus on a few key issues we needed for our group. Rory wove our subjects seamlessly into his presentation and really made a very positive impact on our group. We could not be more pleased."
Steve Brodie-Gulf States Toyota

"I lost two dear friends in the Pentagon on 9/11. One of them was the best man at my wedding over 9 years ago. He had e-mailed me two weeks prior. Thankfully, I used the Five-Minute Rule you taught and e-mailed him back the same day. This was a source of comfort for me when I learned his life had been cut short by hate and fanaticism."
E. Alford, Cardinal Trucking

"Your talk really touched me and I hope that I can affect others in some small way the way you affected me."

"Incredible." "I wish we could have heard him speak longer." "Very Uplifting." "OUTSTANDING!" "Rory′s message changed me." "Made a difference in me..." "So Inspiring."

"Great seminar! I enjoyed your presentation style and genuine sincerity."

"I told my wife about ′Throwing Starfish′ when I arrived home...we agreed to work on ′throwing starfish′ to each other daily. Thanks for helping me re-connect with my most important person."

"Thanks for sharing your practical wisdom...I feel empowered to make a difference!"
Connections Make the Difference
Real success is not defined by the money you make or the positions you obtain but by the connections shared with those you love and care about. These persons can include significant others, family members, coworkers, friends, clients and vendors - all who make life precious, fun and sometimes even bearable.
You know this, but what are you doing about it?
Learn real, tangible things you can do immediately to better connect with those who matter most. Regardless of how busy or hectic your life is, you have unique power to make a difference in someone′s life - starting today! After participating in this session, you will be able to:
Take action TODAY to build and strengthen your relationships at work and home.
Enjoy a greater sense of inner peace knowing that what matters most is handled.
Increase interpersonal skills.
Reduce stress.
Increase integrity between values and actions.
Who should attend: Appropriate for all levels within the organization
Not Taking Possession of the National Recession
This keynote shows how to "Make a Difference." It starts with the 5-minute commitment to change and creating an action plan. It is not difficult or complicated. It is understanding the strength of the human spirit and how to apply three basic principles that yield immediate results. Positive, proactive, permanent change takes place when a person not only makes a decision but adds to that the power of their passion. This keynote shows you exactly where to start and gives you a new skill enabling you to get there.
Rory Aplanalp co-authored a book entitled The Five Minute Rule. It is about how change is created and how the impact of that change is felt in the first five minutes. Sharing proven techniques, Rory engages the audience through humor, real-life examples, and time-tested business principles to touch the Heart (emotion), Mind (intelligent decision) and Body (action) of all participants. Filled with 'take-home' value, attendees are changed as they discover for themselves the unique power they have to "Make A Difference" in all avenues of life.
Participants will learn to:
Use the power of heart (passion), Mind (intelligent decision) and Body (new behavior)
Understand why perception is more powerful than reality
When to use the past to empower and how to let it go to get away from harm
See the damage done by sitting back and waiting for things to pass
Minimize the influence of FEAR (False Evidence Appearing Real)
Have an action plan to immediately Make a Difference
"When you change the way you look at things, the things you look at change."
Who should attend: Appropriate for all levels within the organization.
Care Sells
Value-based Selling Skills
A fresh approach to selling that shows the customer you CARE. It has been said, "people don't care how much you know until they know how much you care". Very rarely do we think of that in terms of Sales. In the customer's mind, there is always the attitude "what's in it for me?" Rory teaches how to Create A Rich Experience based on the acronym CARE.
Who should attend: Sales professionals who want to improve their sales with a fresh new approach to selling.
What you will learn:
Commit and Convey you CARE about the customer with "name magic".
Ask and Assess – most people don't know the difference between features and benefits (they have nothing to do with what you think and everything to do with what the customer thinks).
Reciprocity and Reinforcement - if you want something of value (their business and loyalty) you must first give something of value. Find out what that is.
Evaluate and Empower to the End – find out what the three questions are that you should ask before you request a commitment.
How you will benefit:
Immediate improvement in your attitude of sales.
Take Aways" that can be used "right away".
Use a new way to create loyalty.
Self Talk
Improve performance and achieve success by changing the way you talk to yourself!
In this session, you will learn the importance of your internal dialogue and how to change it from limiting to empowering. Taught with humor, insight and personal experiences these simple, easy to apply and remember principles are instantly beneficial. Self-Talk will revolutionize personal performance and communication skills.
What you will learn:
Exceed sales goals and improve communication skills
Improve organization and effectiveness
Change limiting behavior
Develop leadership abilities -- learn how to motivate others
Positive re-enforcement for self and others
Techniques to guide customers through sales process
That the most important conversation you will ever have is the one you have with yourself
How you will benefit:
Increase ability to maintain focus on desired outcome, even in times of setbacks
New motivation when faced with difficult tasks
Strengthen relationships with co-workers and others
The Art of Becoming an Authentic Leader
Many analysts and business scholars simultaneously rate leadership as the most sought after elusive quality in business today! Effective leadership largely determines the level to which an organization will rise. Titles, authority and responsibility can be conferred, but recognition as an authentic leader can only be bestowed by those who choose to follow.
This thought-provoking learning experience introduces participants to the break-through concept of Heart (emotion), Mind (logic) and Body (action) of authentic leadership. Bottom-line: focus on building people first and the people will build the organization. Through the use of exercises, real-life business examples and powerful discovery techniques, Rory Aplanalp provides managers with results oriented, tangible actions they can apply immediately to enhance on the job performance and satisfaction in themselves and others.
Who should attend: All levels of management.
What you will learn:
Find your enthusiasm and quickly pinpoint what motivates those you manage
Adapt your communication style to meet the needs of others
Actions to elevate and serve those in your charge
Gain commitment and overcome resistance to change
Create strong working relationships and professional trust
Keep people focused during change, stress and setbacks
How you will benefit:
Become a more dynamic and effective leader
Retain key people through mentorship and professional growth
Increase interpersonal confidence and effectiveness
Enhance the productivity of yourself and others
Build foundations of trust and appreciation
The Five-Minute Rule
A Practical Solution for Building Successful Relationships 5-Minutes at a Time
Sixteen years ago, I was flying home from a speaking engagement reading the results to a survey about how much time the average father spends each week with his children. There were two criteria: It had to be one-on-one conversations and those conversations had to be done in a normal tone of voice. The national average: Seven minutes. That's not seven minutes per day; seven minutes per week! This same survey tracked the amount of time a husband spends talking to his wife – again, one-on-one and in a normal tone of voice. Not much better—twenty-seven minutes for the week.
Shocked, I tracked myself – sadly, I was very close to the national average. That's when I decided to do something about being the kind of husband and father my family deserved. I created the Five-Minute Rule. That was 16 years ago and it's made all the difference my relationships. It was so successful at home; I applied it at work and achieved the same astounding results.
What is it?
Take five minutes each day to connect with the people that are important in your life. At home, at work, over the phone, via e-mail and tell that person how much you appreciate them and a reason why they matter. Simple, yet profound.
Who should attend: Appropriate for all levels within the organization.
What you will learn:
Tangible ways to better connect with others
Start the habit of looking for what's 'good and right' about a person or situation
Build an environment of emotional trust and integrity
How to help others become more successful and reach their full potential
Develop an attitude of gratitude in yourself and in others
How you will benefit:
Improve your attitude and outlook
Develop leadership and mentoring qualities
Become a the kind of person that brings out the best in others
Keep the Connection
The long-term success of any organization is built upon relationships...the relationships we have with the people we work with, the customers we serve, and the people we care most about.
You know this, but what are you doing about it?
Learn real, tangible things you can do immediately to connect on a deeper level with others. Regardless of what industry you are in, occupation or position you hold, you have a unique ability to ′connect′ in a powerful way starting today!
From this event, participants will learn:
To quickly establish rapport
Increase interpersonal skills
Enhance loyalty and commitment
Lessen workplace stress
Increase integrity between values and actions
Resolve problems and conflict
Who should attend: Appropriate for all levels within the organization.
Presented at Meeting Professional′s International World Education Congress, with rave reviews.
Make A Difference
Everyone in the organization makes a difference and this affects the bottom-line. Attitudes – whether positive or negative –matter and they have the power to impact the success of your organization.
Sharing proven techniques, Rory Aplanalp engages the audience through humor, real-life examples, and time-tested business principles to touch the Heart( emotion), Mind (logic) and Body (action) of all participants. Filled with 'take-home' value, attendees discover for themselves the unique power they have to Make A Positive Difference on and off the job.
From this event attendees will:
Understand the power of attitude and how it effects everything
Replace negative behavior by looking for 'What's Right' in others and situations
Deepen connections by expressing gratitude and genuine appreciation
Have an action plan to immediately Make a Difference on and off the job
Who should attend: Appropriate for all levels within the organization.
The Success Factor - Do It, NOW!
Success Factor - Successful people do that which unsuccessful people are unwilling to do. You can substitute the word ′people′ for any word - a successful teacher, leader, salesperson, manager, shipping clerk, organization, association, father, mother - and the statement is still true. Successful people may not be the brightest, best educated, or most talented. Most times they aren′t but what they do is ACT - NOW on the things that will Make A Difference.
Everyone can learn to do this!
Through the use of humor, real-life examples, stories and powerful discovery techniques, Rory Aplanalp delivers a program that will once and for all remove the obstacles to success in any area of life. Attendees will be laughing while they discover for themselves the internal motivation to Do It, NOW!
Who should attend: Appropriate for all levels within the organization.
What you will learn:
The power of the present moment to create the future you desire
Create an Attitude of Action within yourself
Focus on goals regardless of other′s behavior, uncertainty, change and uncontrollable events
Eliminate negative ′Self-Talk′, excuses and procrastination
Build the momentum of success
How to be Proactive in a Reactive World
The Ultimate Attitude Adjustment
Full of emotion and heart, Rory presents practical wisdom in a lively, humorous and highly interactive keynote address. His masterful use of personal anecdotes will have the audience laughing one moment and deeply moved the next. Packed with 'take-home' value, participants leave with renewed determination to face all of life's professional and personal challenges with positive determination!
Who should attend: Appropriate for all levels within the organization How you will benefit:
Personally accept accountability for actions and attitudes
Adapt and adjust to change
Redirect focus from 'no control' to 'total control' situations
Adopt an "I'll Do It" attitude and the self-confidence to make a positive difference
Fine-tune when slipping into old 'reactive' behavior
Note: More than 1,000,000 people worldwide have listened to this powerful keynote address. Rory has received thousands of letters expressing how his words have changed lives.

Demo Video
Rory Aplanalp gives a trademark warm and humorous presentation packed with valuable learning points. He expounds his thesis that everyone must take control of their lives, but they must do it in an intelligent and productive manner. As he explains, "Did you know that most people walk this planet stressed out over the things they have no control over? As a result they are stressed out, they are angry, they are depressed…"
Rory goes on to detail those things that you can have control over, and how you can use them to revolutionize your life: "The only events you have control over are your own behavior. You are the only one that is imbued with the power to make the connection."
Rory Aplanalp: Speech Excerpt