* Please note that while this speaker's specific speaking fee falls within the range posted above (for Continental U.S. based events), fees are subject to change. For current fee information or international event fees (which are generally 50-75% more than U.S based event fees), please contact us.
Top25 Speaker Voting

Roger Nierenberg needs 5 vote(s) to make it into the Top 25 speakers on Speaking.com!
Speaker Booking Tip
"Tip: some speakers might provide one of their popular book titles as a free gift to your audience. "
For Event Planners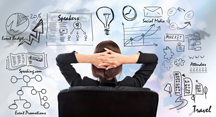 • Keynote Speaker Booking Toolkit.
• Booking a Celebrity Speaker.
• How to Find and Book the Right Speaker.
• Google+ Event Planning Forum.
• Tips for International Clients Booking U.S. Based Speakers.
Similar Speakers
Eva Longoria

Well known for her breakout role in the long-running TV series Desperate Housewives, the multi-talented Eva Longoria is a passionate philanthropist and activist for expanding…

Brad Garrett

Award Winning Actor / Comedian Brad Garrett made his foray into the world of television with roles on shows including Rosanne, Mad About You and…

Stephen Wilkes

For over 20 years Stephen Wilkes has been widely recognized for pushing the boundaries of what fine art and commercial photography can accomplish. His photos…

Finding the appropriate speaker for an event is a challenge. Your stellar speakers agency made the process extremely easy. I would recommend your agency to anyone.
Mercury University
About SPEAKING.com
Established in 1994, we are exclusive agents for some of the world's leading experts, celebrities and professional speakers.
We offer event planners a fully staffed speaker logistics planning team, plus a personal SPEAKING.com Account Executive – a knowledgeable and trustworthy partner. We guarantee your satisfaction with your speaker and a smooth booking process.
Contact us today to book your favorite speaker.

Since 1995, thousands of corporate executives, organizational leaders, and their employees throughout the United States, Europe, Asia, and Latin America, have been inspired and motivated by The Music Paradigm experience. From financial services, manufacturing, and retail sales to professional associations and not-for-profits, The Music Paradigm has designed programs targeted to address key issues in these diverse markets and within the respective companies. Some of the fields we have worked within recently include:

Global consulting firms
Fortune 100 corporations
Government organizations and ministries
Leading universities and educational programs
Finance and banking institutions
Healthcare associations

Satisfied clients include:

Bell South Conference
Cushman & Wakefield
Ernst & Young
Sears
Unilever HR Conference
The University of Health Sciences
Verizon Information Services
Florida Virtual School
Department of Veterans Affairs, Under Secretary for Health



Maestro
As the creator of The Music Paradigm, a unique program that invites executives to sit inside an orchestra rehearsal, renowned conductor Roger Nierenberg has shown thousands of people how to "lead by listening," improve teamwork, and draw out any organization′s full potential.

Now, in Maestro, he draws on his real-life experiences to tell the story of a struggling executive who finds an unlikely source of wisdom and inspiration - the interplay between a symphony orchestra and its conductor.

The executive faces the daunting challenge of turning around a struggling division with a deeply divided, bickering team. Puzzled by his failure to establish a new vision, he gets into a conversation with a musician, who invites him to sit in on a series of orchestra rehearsals.

Before long, the narrator realizes that most of his assumptions about leadership are wrong, and learns why a true maestro is so effective. For instance:

A maestro doesn′t micromanage. Instead of demanding mindless obedience, he communicates a larger vision, inviting people to draw upon the full range of their talents.
A maestro enables people to feel ownership of the whole piece, not just their individual parts.
A maestro leads by listening. When people sense an open and receptive ear, they offer more of their full potential. If not, they get defensive and hold back on their best ideas.

As the conductor says, "Eventually I realized that a great performance would happen only when the motivation sprang as much from them as from me. I learned to see my job as simply creating an environment where that could happen. Once I learned to engage their artistry, everything felt so much easier."
Order Here

The Music Paradigm
The Music Paradigm is an experiential learning event. It uses a symphony orchestra as a metaphor for any dynamic organization, particularly one dealing with a period of challenge or change: a merger, restructuring, new leadership, change initiatives, stretch performance goals, and many more.
During a Music Paradigm session, the executives are seated among musicians of a live, professional orchestra. The musicians, however, are asked to do more than simply perform. The conductor leads them through a series of exercises that powerfully demonstrate critical truths about the functioning of organizations. These exercises are designed specifically for the sponsoring group. Executives discover themselves in the middle of a business simulation that invites breakthrough insights about themselves and their working relationships with colleagues.
The interface of the musicians and the conductor is similar to that of an organization and its leaders. The conductor may be viewed, for example, in the context of a company CEO or team leader and the instrumental families (strings, woodwinds, brass, percussion) may be seen as business units or teams. The orchestra′s response to the conducting is almost instantaneous and their interactions are strikingly direct. This mirrors the leadership, teamwork, and communication that must take place in any organization.
The Music Paradigm is an unforgettable and inspirational learning experience that provides a creative framework for rethinking leadership style, philosophies, and effectiveness.

TEDx Talk
Roger Nierenberg demonstrates how leadership and self-awareness can be explored through symphony orchestra. Self-awareness, he remarks, is one of the biggest challenges leaders face because they might either view criticism as a challenge to their authority or never hear criticism because their employees are too scared to offer it. Additionally, leaders can't always detect their mistakes by examining their company's performance, good or bad, since there are so many other intervening factors that affect that performance.
As a symphony orchestra conductor, Nierenberg quickly discovered he had a unique laboratory where you could safely discover your weaknesses and the pace was so fast you could always see the cause and effect connection between behavior and results. Through photos and videos he shows how he places professionals from numerous industries alongside orchestra musicians for a one-of-a-kind experience that will help them understand better the different realities that leaders and their teams often live in and how to bridge the two.
Roger Nierenberg Leading Music Paradigm