* Please note that while this speaker's specific speaking fee falls within the range posted above (for Continental U.S. based events), fees are subject to change. For current fee information or international event fees (which are generally 50-75% more than U.S based event fees), please contact us.
Top25 Speaker Voting

Roger Crawford needs 9 vote(s) to make it into the Top 25 speakers on Speaking.com!
Speaker Booking Tip
"Tip: some speakers might provide one of their popular book titles as a free gift to your audience. "
For Event Planners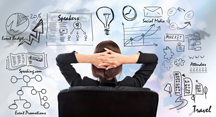 • Keynote Speaker Booking Toolkit.
• Booking a Celebrity Speaker.
• How to Find and Book the Right Speaker.
• Google+ Event Planning Forum.
• Tips for International Clients Booking U.S. Based Speakers.
Similar Speakers
Walter Bond

With knowledge that was forged in the cauldron of the NBA, Walter Bond is known as "Mr. Accountability," due to his credo that every person…

Steve Garvey

Aside from having an enviable career on the field, baseball legend turned businessman, Steve Garvey is a sought out speaker known for his skill, story…

Rocky Bleier

The extraordinary life story of Rocky Bleier is an inspirational one of a man who overcame terrible adversity to achieve his dreams. From the football…

The retreat was extraordinary, professional, and personable. Everyone is still raving about it. They said it was the best experience of their lifetime. And, I would have to agree. I most certainly hope we have the opportunity to work together in the future.
YPO: Young Presidents' Organization
About SPEAKING.com
Established in 1994, we are exclusive agents for some of the world's leading experts, celebrities and professional speakers.
We offer event planners a fully staffed speaker logistics planning team, plus a personal SPEAKING.com Account Executive – a knowledgeable and trustworthy partner. We guarantee your satisfaction with your speaker and a smooth booking process.
Contact us today to book your favorite speaker.

Aetna

General Mills

Siemens Information Systems

American Airlines

Hewlett-Packard

Society of Incentive Travel Executives

Blue Cross-Blue Shield

IBM

Telephone Pioneers of America

Browning-Ferris

Kraft General Foods

Chevrolet

McDonnell-Douglas

Okidata

Xerox

Coldwell Banker

Million Dollar Round Table

State Farm

Citibank

National Security Agency

Travelers Insurance

Conoco Oil

NBC

Union Carbide

Credit Union National Assn.

Prudential

3M Corporation

Pillsbury

Kraft Foods

General Instruments

Digital Equipment

United Van Lines

Unitog

Bristol Myers Squibb

Allstate

Travelers Insurance

Jostens

Amway

Northrup

Wilson Racquet Sports

Boise Cascade

Internat′l Assn. of Fitness Professionals

Netcom

Institute of Management Accountants

Thrifty Nickel Want Ads

Nat′l Assn. of Chain Drug Stores

In-N-Out Burger

Nat′l Sash & Door Jobbers Assn.

Nat′l Business Education Association

Marriott

Thermogas

National Assn. of Life Underwriters

AFLAC

Nat′l Assn. of Elementary School Principals

Hormel

IGA

Cushman & Wakefield

Institute of Real Estate Management

Lucent Technologies

A T & T

Nat′l Telephone Cooperative Assn.

American Assn. of Health Plans

Silicon Graphics

Equifax

Legent

Bank of America

Wachovia

Louisiana Tech University

Arizona State University

American Optometric Assn.

PictureTel

Century 21

Fairbanks Scales

Compucom

John Hancock Insurance

The Guardian

Nat′l Assn. of Credit Management

Elkay Manufacturing

The Federated

Assn. of Housing Management

Bell Telephone

Mortgage Bankers Assn. of America

ICG Telecom

JBA International

Pentland Sports Group

Petsmart

Foodservice Equipment Distributors Assn.


Satisfied Clients Are Saying:


Bristol-Myers Squibb:

"Thank you for the outstanding presentations you delivered to both groups. You were consistently mentioned by each sales representative that your presentation was the best part of a three-day program!"

--Barbara F. Sullivan, Director of Training
Bank of America Arizona:

"You more than delivered on our expectations. A true measure of your impact on the event, it seemed as if every speaker that followed quoted something you said in their remarks. I also want to thank you for the effort you made to tailor your address to our audience. It was widely noticed and truly helped drive home your core message of optimism and the power of positive thinking."

--Dave Howell, Vice President
AT & T Capital Corporation:

"The feedback from the audience was overwhelmingly positive. I was quite overwhelmed myself when I walked up to the stage to thank you and saw 600 people on their feet applauding with great energy! I can′t think of a better way to end a conference."

--Jeffrey L. Teucke, Vice President
The Equitable:

"The story about your extraordinary life kept all of us in rapt attention, and your delivery really energized us. The standing ovation was a testimony to the power of your message."

--James M. Benson, President and CEO
Marriott Hotels:

"Everyone was very impressed with your wonderful presentation and I think all of us could use about an hour of you at least once a month! Mere words can′t express our appreciation, but I think the standing ovation you received will give you some idea of how everyone felt."

--Michael S. Lupfer, National Sales Administration
McDonnell-Douglas:

"To receive a standing ovation from this crowd is no easy task and to my knowledge has never been done before! Congratulations on a speech that was so well received. Thanks for making my program so professional and entertaining."

--D. Thomas
How High Can You Bounce
Capture the Possibilities of Change
Have you ever heard someone say, "I′ll be a lot more optimistic when things get back to normal."? The truth is, what may have been successful yesterday may not be successful tomorrow. This powerful program teaches the attitudes and actions needed to bounce forward, equipped to conquer change and triumph over trials. Learn to bounce to new heights and achieve extraordinary results.
With these proven success principles, it doesn′t mean you won′t get knocked down, but it does mean you won′t get knocked out!
Discover there is no limit to how high you can bounce!
Learn to bounce forward despite the obstacles.
Dispel the myth of predictability to become a change-ready peak performer.
Dramatically improve your personal bounce-factor to catapult above and beyond your competition.
Be equipped to prevail when you fail.
Discover the secrets of resilient leadership.
Playing From The Heart Turn Adversity Into Possibility!
Most handicaps that prohibit us from reaching our potential are not seen, often they are self-imposed. These disabling limitations are frequently the negative beliefs held by an individual or an organization about their abilities and possibilities. This dynamic program provides the inspiration and strategies needed to blast through these perceived barriers with the strength of purpose, perspective, and perseverance.
Audiences are equipped with a new tools and ways of thinking to unleash untapped possibility in your organization.
Playing From The Heart will touch your heart in a profound way!
Break through self-limiting thinking to discover you possibility potential.
Discover how clarity of possibility will increase enthusiasm, efficiency and effectiveness.
Learn how choice not chance determines content and quality of thought.
Distinguish between fear and anxiety.
Reshape the vision of what is possible.
Think Again
Discover Possibilities Hidden In Plain Sight
What is the difference between those who realize great possibilities and others who achieve mediocrity? Is it a matter of time, natural talent, or years of training? In this groundbreaking keynote presentation, audiences discover their most powerful resource is not simply aptitude or ability, but their chosen attitude towards aptitude and ability that create possibilities.
The most successful people and organizations think again or think differently from those less successful. Much too often, we believe we are incapable of making the necessary change in our thinking and therefore are unable to achieve the success we really desire.
Everyone encounters circumstances that are uncontrollable and unchangeable, but we can learn to control and change our mindset. When you put the Think Again! skills into practice, your productivity increases, performance is enhanced and new possibilities emerge!
Some actionable ideas your organization can use to establish a competitive advantage are…
Learn the language that leads to discovering new possibilities
Dispel the familiar myth that talk is cheap
Find the remote to utilize your personal mental TiVo
Identify and develop your unique possibility zone
Increase your productivity as you concentrate on what you procrastinate
Cultivate the thinking patterns needed to meet peak performance demands
Our ability to Think Again! and discover what is truly possible can be our greatest asset!

Demo Video
Roger Crawford talks about how playing tennis taught him the difference between fear and anxiety, explaining that fear is linked to real circumstances while anxiety is connected to our imagination. "Fight or flight response is a good example of how fear actually keeps us out of harm's way. If we're going to change what's possible, achieve the impossible, we're going to face a bit of fear. Fear's tied to something real," Roger illustrates. "But anxiety is what holds us back. The definition of anxiety is the anticipation of a negative event, whether it occurs or not."
Keynote Speech