* Please note that while this speaker's specific speaking fee falls within the range posted above (for Continental U.S. based events), fees are subject to change. For current fee information or international event fees (which are generally 50-75% more than U.S based event fees), please contact us.
Top25 Speaker Voting

Robert Wachter needs 4 vote(s) to make it into the Top 25 speakers on Speaking.com!
Speaker Booking Tip
"Tip: find a speaker in your local area to save on travel costs. Most speakers will also reduce their keynote fee for local events. "
For Event Planners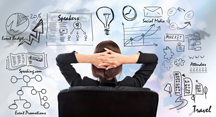 • Keynote Speaker Booking Toolkit.
• Booking a Celebrity Speaker.
• How to Find and Book the Right Speaker.
• Google+ Event Planning Forum.
• Tips for International Clients Booking U.S. Based Speakers.
Similar Speakers
Dr. Delos Cosgrove

President and CEO of Cleveland Clinic Delos Cosgrove, MD, is responsible for a $5 billion healthcare system encompassing twenty-eight different institutions. He cares passionately about…

Jeff Goldsmith

Renown healthcare futurist and industry analyst, Jeff Goldsmith, Ph.D. specializes in corporate strategy, trend analysis, health policy, and emerging technologies. He is President of Health…

Myrtle Potter

For over three decades, Myrtle Potter has dedicated herself to the needs of patients and consumers worldwide as a leader of some of America's most…

My account executive was very professional as well as patient with us. The entire experience of working with your agency was cordial and professional, with attention to all the, sometimes complicated, important details.
U.S. Department of Agriculture
About SPEAKING.com
Established in 1994, we are exclusive agents for some of the world's leading experts, celebrities and professional speakers.
We offer event planners a fully staffed speaker logistics planning team, plus a personal SPEAKING.com Account Executive – a knowledgeable and trustworthy partner. We guarantee your satisfaction with your speaker and a smooth booking process.
Contact us today to book your favorite speaker.

Dr. Wachter has given over 200 plenary or keynote speeches on patient safety, medical errors, and healthcare quality. These have included lectures at major academic centers (including Johns Hopkins, UCSD, Cedars-Sinai, University of Pennsylvania, University of Chicago, University of Massachusetts, University of Hawaii), keynote lectures for many hospitals and health systems (including Tenet, HCA, Adventist, and Triad), and keynote lectures at several city or statewide safety coalitions (including Maryland, Virginia, West Virginia, Connecticut, Minnesota, Wisconsin, and New York). He also gives a yearly keynote lecture at the Society of Hospital Medicine′s annual meeting.
Understanding Patient Safety / Edition 1
Everything you need to deliver safe patient care or to improve patient safety in your organization

Understanding Patient Safety is the essential book for anyone seeking to learn the key clinical, organizational, and systems issues in patient safety. Written in a lively and accessible style by one of the world′s leaders in the fields of patient safety and quality, Understanding Patient Safety is filled with valuable cases and analyses, as well as up-to-date tables, graphics, references, and tools — all designed to introduce the patient safety field to medical, nursing, pharmacy, hospital administration, and other trainees, and to be the go-to book for experienced clinicians and non-clinicians alike.

Features:

Concise coverage of the core principles of patient safety
All the key insights to help you understand and prevent a broad range of errors: including medication errors, surgical errors, diagnostic errors, errors at the man-machine interface, and nursing-related errors
A focus on how reporting systems, teamwork training, simulation, the malpractice system, and information technology can impact patient safety and quality
A practical overview on how to implement an effective safety program in both hospital and ambulatory settings
Realistic case studies that illustrate key points and clarify pivotal concepts
A detailed glossary, key references, and useful tools, websites, tables, and graphics


Order Here




Internal Bleeding


This updated edition includes the latest findings on patient safety by two of the foremost authorities on medical mistakes. Two dynamic physician-professors investigate (and re-investigate) the rampant errors endemic to modern medical care and suggest ways to prevent hospitals and doctors from inadvertently killing their patients. Emerging from these compelling stories and provocative insights is a powerful case for change--by policymakers, hospitals, doctors, nurses, and even patients and their families. Wachter & Shojania underscore the depth and breadth of dangers in medical care; more important, they suggest basic safety procedures and hard-nosed remedies that could make erratic systems fail-safe and save countless lives.
Dr. Wachter′s talks are engaging, dramatic, iconoclastic, and funny. His most popular talks include:

The Quality, Safety, and Value Movements: Why Transforming the Delivery of Healthcare is No Longer Elective
n this talk, I review the brief history of the quality and safety movements, the new push for "value" (quality + safety + patient satisfaction divided by cost), and how all of these levers (accreditation, regulation, transparency, payment changes) are combining to create unprecedented pressure on caregivers and delivery organizations to change their ways of doing business. Rather than being depressed, audiences leave with a deep understanding of healthcare's new landscape, and a roadmap (and some optimism) for success in this new world.

What We Need to Know and Do to Cure our Epidemic of Medical Mistakes
A case-based, dramatic talk that describes a new way to think about medical errors. It is the Cliff Notes version of my bestselling books, Internal Bleeding and Understanding Patient Safety.The talk is suitable for novices, experts, and even lay audiences.

The First Decade of the Patient Safety Movement: Successes, Failures, Surprises and Epiphanies.
A more policy-oriented safety talk than the program directly above; more appropriate for advanced audiences. The talk chronicles what is and is not working (regulation, IT, reporting, accountability, etc.) in our efforts to prevent medical mistakes.

Patient Safety a Decade after the IOM Report on Medical Errors: Unmistakable Progress and Troubling Gaps
A more policy-oriented talk than #1; more appropriate for advanced audiences (ie, leaders in quality and safety). The talk chronicles what is and is not working (regulation, IT, reporting, accountability, etc.) in our efforts to prevent medical mistakes.

Use Your Words: Understanding the New Vocabulary of Healthcare Reform
Even though health reform passed in 2010, it will not have a major influence on the payment and delivery system for several years. Yet the 2009-10 debate introduced many new terms that will influence the debate regarding more comprehensive reform plans: "comparative effectiveness," "bundling," "accountable care organizations," "Death Panels"….

In this talk, I help audiences make sense of these concepts, and, more importantly, what they mean in the larger context of our delivery system.

Consequences (Expected and Otherwise) of the Quality and Information Technology Revolutions
The talk is a slightly contrarian view of these trends, two of the most dominant issues facing health care today. Most talks on these issues are dry and pat; clinical audiences leave this talk thinking about these topics in a new, fresh way.

The Hospitalist Movement 15 Years Later: Key Issues for the Second Decade
I coined the term "hospitalist" in the NEJM in 1996. I cover the forces driving the growth of the field, the fastest growing specialty in the history of medicine, and what's to come.

Other Talks:
In addition to the above talks, I can also speak on a variety of more specific topics in safety and quality (as keynote or plenary, or as a breakout), including:

Quality Measurement, Reporting and P4P: Where Are We Going?
Culture Eats Strategy for Lunch: The Role of Culture in Patient Safety
Is There a Business Case to Invest in Quality and Patient Safety?
Why Diagnostic Errors Get No Respect… And What Can Be Done To Fix That
Dr. Robert Wachter: Speech
Dr. Robert Wachter demonstrates his holistic approach to hospital and patient management in discussing the ways in which administrators can achieve the best value in IT purchasing and how that can have a direct beneficial effect on patient care.
Dr. Robert Wachter: Debate Format
Dr. Robert Wachter- Sings!
Keynote Speech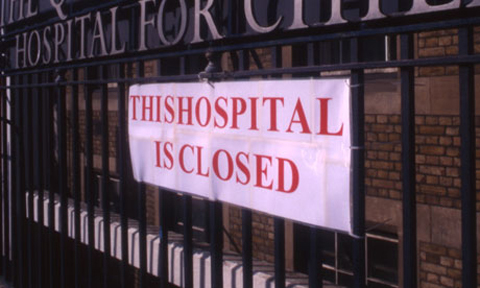 While much is uncertain in the era of health reform, the number of hospitals is clearly going to shrink, perhaps by a lot. A healthcare system that tolerated the inefficiency of having two mediocre 125-bed hospitals in adjacent towns will no longer do so: one 200-bed hospital will be left standing when the dust settles. ... more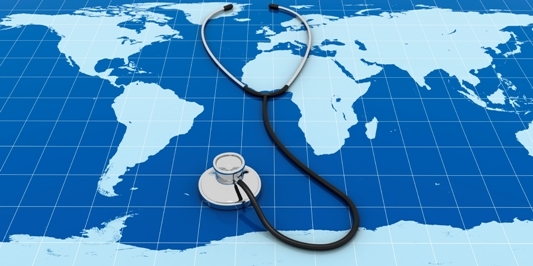 As my Division of Hospital Medicine has grown – now to about 60 faculty – I spend part of my time figuring out what direction we should go in. At times, the path is obvious. It didn't take Wayne Gretsky to recognize that we needed expertise in healthcare IT a decade ago, or in cost ... more