Top25 Speaker Voting

Robert Van Arlen needs 8 vote(s) to make it into the Top 25 speakers on Speaking.com!
Speaker Booking Tip
"Tip: some speakers might provide one of their popular book titles as a free gift to your audience. "
For Event Planners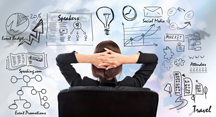 • Keynote Speaker Booking Toolkit.
• Booking a Celebrity Speaker.
• How to Find and Book the Right Speaker.
• Google+ Event Planning Forum.
• Tips for International Clients Booking U.S. Based Speakers.
Similar Speakers
Danny Crates

After losing his right arm in a horrific car accident at age 21, Danny Crates became a world record setting Paralympic gold medalist. His impressive…

Robin Sieger

Originally from Scotland, he studied science at the University of Glasgow before going on to fulfill a childhood ambition by becoming a successful comedian, appearing…

Chris Klug

In a truly astonishing feat of athletic ability, and as a demonstration of the remarkable resilience of the human body, snowboarder Chris Klug won a…

The retreat was extraordinary, professional, and personable. Everyone is still raving about it. They said it was the best experience of their lifetime. And, I would have to agree. I most certainly hope we have the opportunity to work together in the future.
YPO: Young Presidents' Organization
About SPEAKING.com
Established in 1994, we are exclusive agents for some of the world's leading experts, celebrities and professional speakers.
We offer event planners a fully staffed speaker logistics planning team, plus a personal SPEAKING.com Account Executive – a knowledgeable and trustworthy partner. We guarantee your satisfaction with your speaker and a smooth booking process.
Contact us today to book your favorite speaker.

"Our entire environment changed after Robert′s program. We now have a learning organization, where individuals go out of their way to support each other."
Brian DeBruin
President, AON Insurance, Arizona
"You gave us exactly what we wanted—a motivational and upbeat program that blasted us out of our comfortable analytical box."
Karen J. Sprout
Director of Human Resources, CIGNA Healthcare
"Robert helped us get more aligned to our mission and values "
Catherine M. Woods
Director of Training & Organizational Development
NUI Corporation
"One of the greatest challenges a Sales Manager faces, is keeping people motivated. Robert's program is highly energizing, effective and interactive."
Steven Begg
Regional Sales Manager
Drake International-Greater Toronto Region
"The learning experience was most unique and fun and I recommend this seminar to anyone who wants new learning tools and ideas to bring harmony to their professional and personal life."
Nadia Barbieri,
Oral Health Specialist
"This motivational day was one of the most enjoyable and worthwhile experiences I have ever had the privilege to attend."
Sherry Moser,
Marketing
"As our opening keynote speaker, your presentation perfectly set the tone. It was upbeat, high energy, and totally interactive."
Southwest Institute of Aging
"I cannot get the song out of my head. E Source Dream Team, Your future is So Bright. This was uplifting and at least for me touched a cord. Music is a big motivator for me and harmony, melody and rhythm are all part of life. Great session."
Jeff Levy,
E-Source
"This was not simply an exercise of bringing in a motivational speaker. It was clear to me that Robert took the time to make sure that he understands our business."
Kevin Ferguson,
Entrepreneurial-Source
Clients Include:

Aetna
Arizona State University
Ash Temple LTD
Avnet Computers
CIGNA Healthcare
City of Phoenix
Community Church of Joy
Compaq Computers
Cystic Fibrosis Foundation
Del Webb Home Builders
Drake International
Dun & Bradstreet
Entrepreneur′s Source
Ernst & Young
Gallagher & Kennedy Law Firm
Gerber Products
Harrah′s Casino
Horizon Moving Systems
Lab Tech
Mass Marketing Insurance Institute
MPI World Educational Congress
My Products, Inc
Natl Assoc Women Business Owners
New York Life Insurance
North Carolina Gas
NUI Corporation
Phoenix Suns
Procter & Gamble
Southwest Institute of Aging
Squaw Peak Personnel
Star Human Resources
The Morton Group
TIC Enterprises
Unistar
University of Phoenix

Robert delivers the most engaging keynote your attendees will ever experience. He integrates specific goals of the conference into a powerful message that unites everyone. "Focused Synergy" is the title of his speech and book, and it reveals the key to developing synergy in our life, team or organizations. It is a powerful concept that sets the foundation to thread customized content for each audience.
Robert has delivered speeches to hundreds of organizations worldwide with an astounding impact on results. His message is great for sales, service, marketing, technology, academic institutions, associations and organizations going through change. His industry expertise includes legal, accounting, hospitality, service and technology.
The Journey to Excellence
In this program, Robert Van Arlen shares his inspirational journey to excellence and achievement. His personal story illustrates how mentorship, focus and accomplishment, combined with potential and the power of differentiation, can ultimately lead to success. Van Arlen incorporates original piano compositions into his presentation, encouraging the audience to participate with him. This program addresses the importance of change, innovation and creativity.
You Are the Conductor, Let's Orchestrate
Robert Van Arlen uses the world of musical performance to illustrate how a team approach to sales can create lasting customer solutions. He reminds the audience that musicians wait for the conductor's cue to play their section of a musical piece, and then play with passion because they understand they are part of a bigger entity—the orchestra—and every instrument contributes to a masterful performance. He compares that illustration to sales teams today that must be able to both define and communicate how solutions can result in transformation that benefits customers.
Ready to Ignite!
Robert Van Arlen says that innovation, when supported by inspiring content, can lead to record-setting performance. His riveting message about studying a situation, how top performers think and breaking down barriers inspires audiences to come out winners. Audiences not only enjoy the personable and engaging presentation, but learn how their behavior and actions can put them in the best position to succeed.
Multi-Dimensional Growth, the Game Changer!
While growth based on profit is measured by an one-dimensional increase or decrease, multi-dimensional growth is measured by engagement, mastery, genre of excellence and community. In this keynote program, Robert Van Arlen helps participants learn how to apply strategies that contribute to measurable growth in people, productivity, innovation and culture, and ultimately establishes a foundation for market dominance. His engaging presentation walks participants through the process of creating multi-dimensional growth and an environment primed for success.

Robert Van Arlen: Speaking Demo Video
Using his experience as a musician, Robert Van Arlen talks about harmony and how it has an impact on life and the workplace: "Harmony is really important, and I know how harmony works, because people have the ability to affect our harmony."
Bring his principles of synergy to his enthusiastic and inspiring speeches, Robert believes in igniting: igniting passion, igniting leadership, igniting energy and igniting success. He says, "Think about that when you leave here, every single one of you works on a team and we have created some very good, some very passionate harmony together."
Robert Van Arlen: Transforming Culture by Building Inspirational Communities
Robert Van Arlen: Speaker Demo Video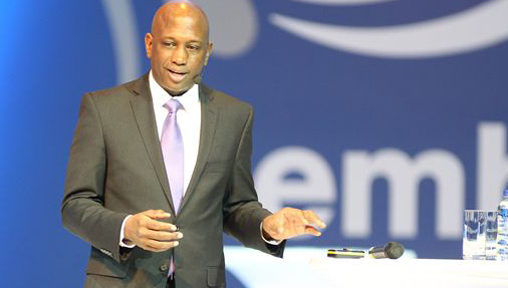 Jazz pianist and speaker to over 250,000 salespeople across the world, Robert Van Arlen takes the title of his book, Focused Synergy, and shows you how developing synergy is the key to success in life, in teams and in organizations. His inspirational message can help anyone who is looking to improve teamwork, work through change ... more