Top25 Speaker Voting

Robert Swan needs 3 vote(s) to make it into the Top 25 speakers on Speaking.com!
Speaker Booking Tip
"Tip: speakers bureaus can provide: speaker fee negotiation, insurance, smooth logistics and value add-ons such as extra sessions. "
For Event Planners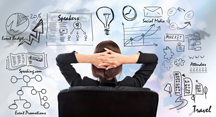 • Keynote Speaker Booking Toolkit.
• Booking a Celebrity Speaker.
• How to Find and Book the Right Speaker.
• Google+ Event Planning Forum.
• Tips for International Clients Booking U.S. Based Speakers.
Similar Speakers
Robyn Benincasa

With a trio of Guinness World Records to her name, a CNN Hero designation and a world champion Eco-challenge Adventure Racer, few people are better…

Susan Ershler

History-making mountain climber and Fortune 500 executive, Susan Ershler has scaled mountains in both the natural world and business world. During ten years she and…

Warren Macdonald

A catastrophic moment redefined Warren Macdonald's life in April 1997 when a one-ton boulder fell on him during an excursion on a remote Australian island.…

The retreat was extraordinary, professional, and personable. Everyone is still raving about it. They said it was the best experience of their lifetime. And, I would have to agree. I most certainly hope we have the opportunity to work together in the future.
YPO: Young Presidents' Organization
About SPEAKING.com
Established in 1994, we are exclusive agents for some of the world's leading experts, celebrities and professional speakers.
We offer event planners a fully staffed speaker logistics planning team, plus a personal SPEAKING.com Account Executive – a knowledgeable and trustworthy partner. We guarantee your satisfaction with your speaker and a smooth booking process.
Contact us today to book your favorite speaker.

How can I thank you? Your talk on Tuesday night was the smash hit of our meeting. You are a one of a kind, wonderful person. Not only are we lucky to have had you, the Antarctic is lucky and so are kids from around the world. I would love to be a reference to anyone, anywhere who is considering you to talk. Thank you again. Let me know if I can ever do anything for your foundation. Everyone asked me if you wrote a book and could they buy it. Think you might have an audience out there!
Best,
An entertainment guide

"Robert Swan doesn′t just talk; he is involved on a hands-on level and his positive, inspiring example provides a workable model our employees can actually use in their daily roles and responsibilities."
Chairman, CEO, a major beverage company

"Robert's presentation is very powerful and very applicable to any business. It makes it clear that success is about leadership: defining a clear direction, taking the appropriate risks, having the willpower to get it done."
President and CEO, a major cosmetics company

"Robert Swan′s successful ventures have been nothing less than extraordinary. What is truly important though, are the principles by which he achieved this success."
Vice Chairman, a major beverage company

Feedback from a computer company on Swan -- All went very well, marvelous presentation, everyone really enjoyed him, he added a lot to our program. Very pleased with the outcome.
A Fortune 50 computer company

I just want to reiterate how exceptional "Our Story" was and how engaging Robert was as he told the story from his heart and helped paint a picture of the experience he and his team went through. It truly was exceptional and I′d be happy to be a reference for any of the Leigh′s clients who are considering using him. Robert, thanks for joining us and caring so much for the environment we all live in. It′s individuals such as yourself, and those you inspire, who make a significant difference in the world in which we live.
A major softdrink company
Antarctica 2041: My Quest to Save the Earth′s Last Wilderness
Adventurer turned environmentalist Robert Swan illuminates the perils facing the planet come 2041—the year when the international treaty protecting Antarctica is up for review—and the many steps that can be taken to avoid environmental calamity.

In 1985, when Robert Swan walked across Antarctica, the fragile polar environment was not high in his mind. But upon his return, the earth's perilous state became personal: Robert's ice-blue eyes were singed a pale gray, a result of being exposed to the sun's rays passing unfiltered through the depleted ozone layer. At this moment, his commitment to preserving the environment was born, and in Antarctica 2041 Swan details his journey to awareness, and his firm belief that humans can reverse the harm done to the planet thus far, and secure its future for generations to come.

Despite the dire warnings Swan raises in Antarctica 2041—exponentially high greenhouse-gas levels; rising seas; massive species extinction—he says there is much we can do to avert looming disaster. Ultimately an upbeat call to action, his book provides the information people need to understand the world's crisis, and the tools they need to combat it, ultimately showing us all that saving Antarctica amounts to saving ourselves.
Order Here





Robert Swan is regarded as one of the world's top motivational speakers. His experiences from the past 25 years have evolved into an exceptional and dramatic story of success, failure, the ability to learn from one's mistakes and ultimately, inspiring others to pursue their dreams. Robert has an extraordinary ability to thrill, uplift and inspire from his experiences.
The Communicator
Robert Swan is not only a polar explorer, an environmental leader and the first person in history to walk to both the North and South Poles, but he also an exceptionally gifted and natural communicator. Audiences are left with key lessons that include the importance of humor, diversity, communication, teamwork, and inspiring leadership.
The Visionary
Robert Swan understands the enormity of a 50-year mission, and has created operational and business strategies over the years to sustain such an undertaking. Swan's flexibility towards external factors and his unmistakable enthusiasm for short-term milestones enable him to work tirelessly towards his vision.
The Strategist
After returning from the Poles, Robert Swan needed to mobilize world opinion and influence business and political leaders to succeed in his mission. Through a combination of diplomacy, action and determination, Swan successfully transitioned from intrepid explorer to global motivator, and displayed a natural grasp of the importance of solid strategy to reach one's desired goals.
The Environmental Leader
After witnessing firsthand the damage to the Polar Regions due to global warming, Robert was invited by the United Nations as a keynote speaker to the first Earth Summit for Sustainable Development, held in Rio de Janeiro in 1992. During the conference he was challenged to "Think Global, Act Local". His commitment has resulted in the removal of 1,500 tons of waste from Bellingshausen Station on King George Island in Antarctica, and the creation of the worlds' first education station in Antarctica, the E-Base.

Robert Swan Speech - TED
Explorer and environmentalist Robert Swan issues a plea and a call for action for bringing a halt to the damage caused by global warming. He tells his audience, "We need to listen to what these places are telling us, and if we don't, we will end up with our own survival situation here on planet Earth."
Relating his plea to direct personal experience, he says, "I have faced these places head-on, and walking across an ocean of melting ice is the most frightening thing that has ever happened to me."
Describing his hopes and fears for his specialist area, Swan explains:
"Antarctica is such a hopeful place, it is protected by the Antarctic Treaty, signed in 1959. In 1991 a 50-year agreement was entered into that stops any exploitation in Antarctica, and this agreement could be changed, modified, altered or even abandoned starting in the year 2041. People in the North are already taking advantage of this ice melt, taking out resources from areas already that have been covered in ice for the last 10, 20, 30, 100,000 years."
Robert Swan Speech - TEDx
Robert Swan Speech
Full Keynote Speech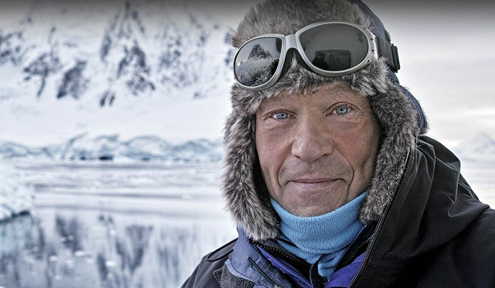 I certainly didn't feel that we had overcome the Poles… by reaching them, the Poles let us through and it was a 'WE' celebration, not a 'ME' celebration. SPEAKING.COM: What was it like completing the extraordinary feat of reaching both the north and south poles on foot? SWAN: It was an hounour and I certainly ... more