* Please note that while this speaker's specific speaking fee falls within the range posted above (for Continental U.S. based events), fees are subject to change. For current fee information or international event fees (which are generally 50-75% more than U.S based event fees), please contact us.
Top25 Speaker Voting

Robert Spector needs 5 vote(s) to make it into the Top 25 speakers on Speaking.com!
Speaker Booking Tip
"Tip: find a speaker in your local area to save on travel costs. Most speakers will also reduce their keynote fee for local events. "
For Event Planners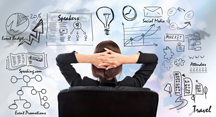 • Keynote Speaker Booking Toolkit.
• Booking a Celebrity Speaker.
• How to Find and Book the Right Speaker.
• Google+ Event Planning Forum.
• Tips for International Clients Booking U.S. Based Speakers.
Similar Speakers
George Bodenheimer

Starting in the mailroom and rising to become inaugural Executive Chairman of ESPN, Inc., George Bodenheimer is a recognized leadership and corporate culture expert who…

Erika Andersen

For more than three decades, Erika Andersen has been providing customized corporate coaching that focuses on preparing leaders at all levels for future challenges. She…

Kevin Freiberg

For over 27 years, leadership expert Dr. Kevin Freiberg has helped companies around the world break the barriers of business as usual and make valuable…

Finding the appropriate speaker for an event is a challenge. Your stellar speakers agency made the process extremely easy. I would recommend your agency to anyone.
Mercury University
About SPEAKING.com
Established in 1994, we are exclusive agents for some of the world's leading experts, celebrities and professional speakers.
We offer event planners a fully staffed speaker logistics planning team, plus a personal SPEAKING.com Account Executive – a knowledgeable and trustworthy partner. We guarantee your satisfaction with your speaker and a smooth booking process.
Contact us today to book your favorite speaker.

...I wanted to personally take a moment to express my gratitude for your excellent presentation...We hope that there will be an occasion for you to join our roster of industry leaders again in the near future...
J.D. Power III President
J.D. Power and Associates

... The response we′ve received from our customers to your comments regarding customer service has been overwhelming...
Robert Lee
President
Pacific Bell

...The department heads were very impressed with the facts you presented. Many of them thanked me, afterwards, and told me how motivated they felt after listening to you...
John P. McGee
President and Chief Executive Officer
Solaris Health System

...Throughout the conference numerous attendees commented on your presentation and its importance to their everyday business. Thank you for reminding them that customer service is more than just talk it is really being of service...
C. Arlene Davis
CASI - Convenient Automotive Services Institute

...From the feedback we have received, the audience thoroughly enjoyed your presentation ...
Diane Donohue
America West Show Director
America West - Regional Newspaper Operations and Technology Conference

... Thank you for sharing your knowledge of the Nordstrom experience at our conference.
Mark L. Franczek
Manager - Dealer Programs
Cadillac Motor Car Division - General Motors Corporation

...Every year our presentations and presenters consistently vary in style and information, but the one constant is the high quality and informative aspect of each presenter and presentation. I′m sure that most everyone who attended walked away with new ideas and eager to receive more information...
Patti Costello
Director of Education
ASHE - American Society for Healthcare Engineering

...You did an outstanding job and I know our members received valuable information from your Power Breakfast presentation. . .
Sandy G. Hanlon, CTP
Director of Education
National Tour Association, Inc.

... Your very down to earth presentation of Nordstrom′s extremely successful strategy helps your audience to feel like they too can accomplish this high standard of customer service... You definitely ′walk the talk′ when it comes to your Customer Service philosophy! ...
Susan S. Wiggins
Vice President, Stakeholder Relations
W. C. Bradley Co.

... Your presentation made a major impact, and we know your contribution was a significant reason why so many of our members said this was the best annual meeting ever. Good luck to you in your endeavors and your outstanding work. Your words will not be easily forgotten.
Kathy A. Marshall
Associate Executive Director
WAHA - WA Association of Homes for the Aging

... You are a true professional and your knowledge about customer service is something that every industry should attain...
Kim Edmondson
Account Executive
Turner Broadcasting

...I enjoyed your presentation very much and, judging from the discussions and feedback I heard from others who attended, I think you made a great impression on this savvy group of marketers...
Alan D. Lambert
Director of Marketing
(SMPS/Region V Director)
Wood / Harbinger, Inc.
Consulting Engineers

...Anyone with a customer or client can learn from Nordstrom′s philosophy and practices. Your research into the who, why, and how that make it work is fascinating. It is gratifying to know there is an expert on the subject who can share the magic with the rest of us...You are an ideal way to access "The Nordstrom Way"
Rich Jernstedt
President and Chief Executive Officer
Golin/Harris Communications, Inc.

...Thank you for being with us at our Seminar in Tahoe. Many, many people commented on the insightfulness of your presentation... . . Thanks for helping kickoff what was our best seminar in the history of our Association.
Doug Ross
President ECPA - Evangelical Christian Publishers Association


The Nordstrom Way to Customer Service Excellence: The Handbook For Becoming the "Nordstrom" of Your Industry
Virtually every company wants to be the Nordstrom of their industry. Nordstrom is one of only five companies to make Fortune′s "best companies to work for" and "most admired" list every year the surveys have been taken. Despite its position in the hard-hit retail sector, Nordstrom, with 193 stores in 28 states, never experienced a quarterly loss during the recent economic downturn. The Nordstrom Way to Customer Service, Second Edition explains what every business can learn from the world′s most famous customer-service-driven company.

"The Nordstrom Way shows the direct link between empowering your employees and creating a long-term relationship with your customers. More businesses should follow Nordstrom′s example." Howard Schultz, Chairman, Starbucks Coffee
Order Here

Amazon.com: Get Big Fast
Inside The Revolutionary Business Model That Changed The World
by Robert Spector
(HarperCollins).

The growth of Amazon.com has become a symbol of the vast possibilities of Internet commerce - a business story replete with leadership lessons.

It is universally acknowledged that Amazon.com set the standards for buying, selling, bidding and trading on the Internet. Amazon.com takes readers inside the process, explaining how the company tailored existing technology to suit its needs and developed its own software when "off-the-shelf" products wouldn′t do. Robert Spector examines the life of Amazon.com′s overachieving founder, Jeff Bezos. Going beyond the media hype, Spector introduces a man ho not only has a grand plan, but the skills and imagination to implement it.

The Amazon.com story becomes more compelling as the company finds itself under attach by formerly Internet-challenged retailers, online startups, and by impatient investors waiting for the company to turn a profit. Based on exclusive interviews with investors and former employees who were there at the creation and development of the company, Amazon.com provides readers an invaluable look into what Bezos and his team have accomplished and what the future holds for the online giant. Most importantly, however, it tells readers how they cans tart right now to "get big fast."

Professor Philip Kotler of Northwestern University called the book "a business history classic", and Patricia Seybold, author of CUSTOMERS.COM said, "This is a must read for any serious player in the Internet Economy. Jeff Bezos′s fanatical focus on the total customer experience is the key takeaway."

Click here to learn more about this book and to order it securely online from Amazon.com. When the Amazon.com screen comes up, simply click "add it to your shopping cart" to order.





The Nordstrom Way : The Inside Story of America′s # 1 Customer Service Company
by Robert Spector

THE NORDSTROM WAY: The Inside Story of America′s #1 Customer Service Company is the first and only up-close and personal look at how this company became the national standard of customer service. Written with the input of top Nordstrom management and sales personnel, the book spent 17 weeks on the Business Week Bestseller List, and was nominated for the Booz Allen Hamilton/Financial Times Global Business Award. It has been translated into Japanese, Korean and Mandarin Chinese.

Click here to learn more about this book and to order it securely online from Amazon.com. When the Amazon.com screen comes up, simply click "add it to your shopping cart" to order.





Praise for THE NORDSTROM WAY

"Nobody does it better than Nordstrom. And this is the first thorough, close-up look at its service secrets. A real winner!"
Tom Peters

"Nordstrom is legendary for the way they take care of the people who walk through their doors. Spector has made The Nordstrom Way available for everyone to turn their ducks into eagles."
Ken Blanchard, co-author, The One Minute Manager

"Outstanding customer service and Nordstrom are synonymous. Their innovative approach has allowed them to find out what the customers want and then do it. Their standards of service are what we all shoot for."
David Glass, CEO, Wal-Mart Stores, Inc

"Nordstrom is a national model for outstanding customer service. American business should use this book as a primer to learn how to make and keep happy, satisfied customers."
J. Willard Marriott, Jr., Chairman and President, Marriott International, Inc.

"When you run a family business that includes your customers as extended family, you′re unbeatable. This book outlines an American family saga that has become the admiration of the world."
Leonard A. Lauder, President and CEO, Estee Lauder Companies

"Nordstrom′s business is built on one-to-one communication with the customer. Their professional salespeople bridge the gap between the designer and the consumer."
Donna Karan, Design and Chief Executive Officer, Donna Karan Company

"This book documents in rich detail the marvelous ingredients in the stew that makes The Nordstrom Way so outstandingly successful. It hammers home the underlying truth: You must make the decision to trust people as customers and as employees. This pervades every aspect of Nordstrom described in this very readable book."
Donald Petersen, retired chairman, Ford Motor Company

"The Nordstrom Waytakes an unusual look at the direct link between empowering your employees and creating a long-term sustainable relationship with your customers. More businesses should follow this example."
Howard Schultz, Chairman and CEO, Starbucks Coffee Company

"...for anyone looking to understand customer service at its best, this book bubbles with customer service insights."
Business Week

"...shows how Nordstrom provides a culture that empowers employees and gives them the flexibility to be a ′company of entrepreneurs."
USA TODAY

"You don′t have to be a department store operator to be inspired by and pick up ideas from The Nordstrom Way. The approach has relevance to any kind of company for whom complete customer satisfaction is important."
MaxiMarketing Insights

"If you′ve ever been a customer, you′ve probably experienced poor service. Robert Spector has written a book to help with this problem."
Memphis Business Journal

"Highly recommended for any business collection."
Library Journal

"The authors vividly illustrate the fine points of the customer-service strategy that has made Nordstrom one of the most respected and feared retail powerhouses in the United States."
Training & Development Magazine

"The secrets of the Nordstroms′ success are spelled out in The Nordstrom Way."
Sales & Marketing Management

"Laced with anecdotes...the voices of the salespeople speak clearly through the pages.... Shows how American business change in order to succeed in the ′90s."
Positive Impact
The Ultimate Customer Experience Keynote Program Robert Spector's dynamic and engaging keynote program explains (in story form) the principles of the world-class customer service cultures he has written about in his books, including Amazon.com, Starbucks, and Nordstrom. This program sets the stage for creating, encouraging, and sustaining a superior customer service experience. We will customize our program(s) to the needs and goals of your organization. We are flexible with the length of presentations and the curriculum.

The Nordstrom Way Principles of Customer Service Excellence
Through vivid storytelling and examples, Robert takes the audience on a tour of the 10 principles that comprise "The Nordstrom Way".

Creating and Telling Your Company Story
Developing a compelling narrative about who you are, how you started, what you stand for, and your purpose and vision, is the foundation for building an authentic and powerful company culture and brand. Learn how to tell your story to your employees, and infuse your culture with that story. Then discover how that story can be reflected outward to your customers in meaningful ways.

Building a Culture of Customer Service Excellence
World-class customer experiences are created from the inside of an organization out. Discover a wealth of ideas for creating a great customer service culture.

Multi-Channel Touchpoints
Today's customers want companies to know them – their preferences, their purchases, their history, and their credit card numbers—across all channels. They want the same brand experience whether in store, online or on the phone. The customers who spend the most money and shop the most often tend to shop multi-channel. Learn how to create a seamless customer service experience.

Creating Great Customer Experiences
To create the ultimate customer experience, you must view your business through the eyes of your customer. Would you want to be a customer of your organization? Learn how to deliver a consistently inviting, helpful and easy experience across all touchpoints. It's more than generating quality transactions, it's about building lasting relationships.
Robert Spector Speech Excpert
Robert Spector Demo Video
Keynote Speech