Top25 Speaker Voting

Robert Siciliano needs 7 vote(s) to make it into the Top 25 speakers on Speaking.com!
Speaker Booking Tip
"Tip: find a speaker in your local area to save on travel costs. Most speakers will also reduce their keynote fee for local events. "
For Event Planners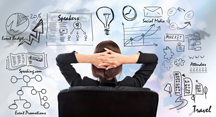 • Keynote Speaker Booking Toolkit.
• Booking a Celebrity Speaker.
• How to Find and Book the Right Speaker.
• Google+ Event Planning Forum.
• Tips for International Clients Booking U.S. Based Speakers.
Similar Speakers
Scott Steinberg

Ranked the #1 technology expert by Google, TechSavvy Global CEO, Scott Steinberg has a talent for wearing many hats. The author and international speaker's trends…

Mikko Hypponen

Tagged as "the Code Warrior" by Vanity Fair, Mikko Hypponen is one the world's most sought-out experts on technological security and privacy issues. The Finnish…

Finding the appropriate speaker for an event is a challenge. Your stellar speakers agency made the process extremely easy. I would recommend your agency to anyone.
Mercury University
About SPEAKING.com
Established in 1994, we are exclusive agents for some of the world's leading experts, celebrities and professional speakers.
We offer event planners a fully staffed speaker logistics planning team, plus a personal SPEAKING.com Account Executive – a knowledgeable and trustworthy partner. We guarantee your satisfaction with your speaker and a smooth booking process.
Contact us today to book your favorite speaker.

"On behalf of BP, I would like to thank you for a very memorable presentation and we look forward to having you back"
Faunne Legg Brittish Petrolium
"On our meeting evaluations you scored a 9.8 out of 10 points and our members have given us numerous comments about what a wonderful and exciting presentation you put together."
Glenn Mueller, Dominos Pizza
"The enthusiasm he generated within the group kept people on the edge of their seats. I would highly recommend Mr Siciliano as a speaker at any corporate event."
Brenda DeMuth, MoneyGram Int'l..
"As you can see from the ratings, this seminar was very beneficial to the attendees. I look forward to working with you again."
Sandra Masters, New Hampshire Bankers Assn
"It is with our sincere appreciation that we thank you for being our keynote speaker at our annual event. The information you presented was not only timely but eye-opening to many of out attendees"
William Rosacker, United Bankers Bank
"Thank you for your excellent presentation at our bankers Issues Briefings. You knew from the groups reaction that you were well received."
Ed Smith, Conference of State Bank Supervisors
"Robert—Great Conference again—thanks—your evaluations were over the top!"
Marie Anderson, Wisconsin Bankers Association
"Very valuable seminar. Overall rating of seminar—4.56 out of 5"
Donna Atkinson, West Virginia Bankers Association.
"You will be pleased to know that you scored a 4.71 out of a possible 5 on evaluations of your session. Exceptionally well done."
Colleen Wessel, GMAC Home Services
"Overall Seminar Quality 96.25 out of a possible 100 rating. I'd like to sincerely thank you for making the Coldwell Banker Conference a great success."
Richard May, Coldwell Banker
"The best part of your presentation was everyone was glued to your message. Your timing was impeccable, your stories were hilarious, and when you finished, nobody wanted to leave!"
Joe Williams, Keller Williams Real Estate
"Your session was a success with excellent evaluations as the proof. In addition to helping us to make our convention a success, you were a delight to work with."
Gloria Curran, Prudential Real Estate
"The feedback was extremely positive....we heard over and over—I'm glad I decided to attend!"
Carolyn A Weber, RE/MAX
"The evaluations of your session were outstanding and our member feedback was very positive—ratings of 10 out of 10 cant be beat!"
Ruth Lyons, Texas Assn of Realtors
"You did a fine job and had the audience laughing and interacting with you!"
Peat Marwick
"I have received many positive comments, you did a great job!"
Best Western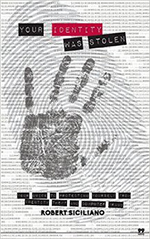 99 Things You Wish You Knew Before...Your Identity Was Stolen
This speed-read is written by personal security and identity theft expert Robert Siciliano, CEO of IDTheftSecurity.com. Robert is fiercely committed to informing, educating and empowering Global Citizens so they can be protected from theft, violence and crime in the physical and virtual worlds. His tell-it-like-it-is approach has been seen and continue to be heavily sought after by major media outlets such as The Today Show, CBS Early Show, CNN, MSNBC, CNBC, Fox News, Inside Edition, EXTRA, Tyra Banks, Sally Jessie, Montel, Maury, Howard Stern, The Wall Street Journal, USA Today, Forbes, BusinessWeek, Cosmopolitan, Reader's Digest, and many more.
The Safety Minute:01 Living on High Alert; How to Take Control of Your Personal Security and Prevent Fraud
10 Types of Personal Security: Become the master of your familys security on the streets, in your car, at home, traveling, in airports, in hotels, on public transit, using the telephone, and dating.
Street Smart Street Safe Personal Security:
Did you know that ordinary men, women and children face risk every day? There are 750,000 registered sex offenders in the U.S., and thousands more are unaccounted for. Women are assaulted, children are abducted, teens make themselves vulnerable online and away at school, and everyone's trying to keep home invaders from breaching the castle walls.
In the personal security program, Robert discusses the unique situations families face in the physical and virtual worlds, and determines your best options to protect family and loved ones from crime—everything from how to protect your stuff to how to protect your lives, in various scenarios inside and outside the home.
Identity Theft Protection Prevention and Awareness:
Every few seconds, someone's identity is stolen. Computers are hacked, wallets are stolen, credit cards are compromised and credit is ruined. The fact is, the system we function under is set up to fail—and unless consumers know their options, it's just a matter of time before they are victimized themselves.
In the identity theft program, you will learn time- and money-saving techniques to prevent identity theft from taking over your life. Get the scoop on all the various automated tools consumers can set up to monitor their identities and secure their information, no mater whose hands it's currently in. When you make your data and identity a tougher target to hit, you render it essentially useless to a thief.
Risk Management: Information/Computer Security and Privacy Protection:
There is a reason why we keep hearing about data breaches involving millions of credit card and account numbers: hacking is lucrative, with criminals making more in a day than most of us make in a year. The bleeding will not stop anytime soon—and the more time you spend uninformed, the better your chances are of being targeted.
In the information security program, you will learn that whether you are a small business or a family of four, there are certain fundamentals that you can follow to protect your data or the data you are entrusted with.
Social Media Safety/Security: Online Reputation Management:
There was a time when we carefully "minded our P's and Q's," but now everything is out there for everyone to see because the mole on the inside is us, and we are giving away all the data. The risks we face from sharing too much information include everything, including personal security risks, damaged reputations, and significant business liabilities that put all operations in jeopardy.
In the social media security program, you will recognize what puts you, your business, your data and your reputation at risk. Learn from others' mistakes and develop policies to prevent employees, families and even you from saying, doing or posting things that you'll regret later. Robert will answer all your questions and show you how to create a fool (fool being the operative word) proof plan.
Workplace Violence Red Flags, Prediction and Prevention:
Every school shooting, workplace shooting and even the Navy Yard shooting could have been prevented if we crowdsourced our security. The fact is that when someone's about to "go postal," that person tells the world in many obvious ways. Organizations that do nothing and say it can't happen to them are next in line when it comes to being unprepared.
In the workplace violence prevention program, you will learn the red flags that at-risk students and employees exhibit and know how to best educate and inform front-line employees, managers and supervisors. When you recognize what methods to use, you will create an observant and security-conscious company culture.
Safe Travel Security at Home and Abroad:
Whether traveling for business or pleasure, there are certain pitfalls you face when leaving the comforts of home. Distractedly packing half your life into a few small bags makes even the most seasoned traveler a target for thieves and kidnappers. Different cultures pose different risks, and vacationers and business people alike are at a disadvantage.
In the travel security program, you will learn the ins and outs of travel security when packing, in airports, on airplanes, at the rental car counter, on the road and in hotels. Discover the various scams and ruses and learn how to become a tougher target as you uncover resources to research each destination and put systems in place to keep you, your family and your employees safe and secure.
A note from Robert:
Despite an increasingly open culture, trust is in short supply today. As a society, from our leadership down to our citizens, we have seen the very nature of trust and truth abused. Selecting a speaker is an exercise in trust in that you hope the person you choose to present in your environment is being truthful with his or her words and materials. It is a privilege to have an opportunity to present to any group that puts its faith and trust in me. This is a big deal, and I treat it as such. These are not just words; it is my promise to you and who I am.
Thank you for your consideration, and I look forward to sharing my expertise with you to help create a safer, more aware society.
Robert Siciliano, Personal Security Speaker: NSA 5 Speech
In 5 information-packed minutes, personal security expert, Robert Siciliano highlights key actions people can take to protect themselves both virtually and in the physical world. For the skeptics, he clearly addresses the difference between being paranoid and being proactive, noting that the latter often involves simple behaviors that can save your life.
Addressing identity theft, he takes us through a chain of google searches that can easily get a hold of people's social security numbers or credit card numbers within 5 minutes. The good news though, is that there are many small steps individuals can take to protect themselves. "There always has been, is, and always will be this criminal element out there," Siciliano states. "Your job is to put these systems in place and when it's all said and done, don't worry about anything I've said, but do something about it."
Robert Siciliano: Celebrity nudes hacked in iCloud Scandal
Robert Siciliano: Home Security, Scam & Identity Theft Prevention
Robert Siciliano: Identity Theft Speaker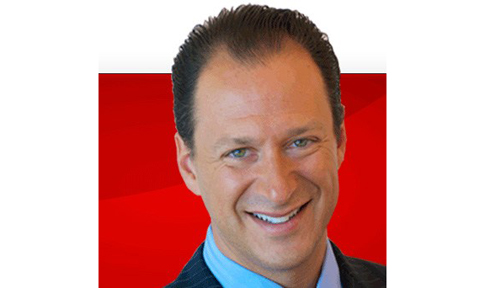 Best-selling author Robert Siciliano is a United States Coast Guard Auxiliary Flotilla Staff Officer of the U.S. Department of Homeland Security – whose motto is "Semper Paratus" (Always Ready). For over 30 years, he has been the #1 choice of multiple organizations to equip their teams with the information and deep sense of understanding they ... more