* Please note that while this speaker's specific speaking fee falls within the range posted above (for Continental U.S. based events), fees are subject to change. For current fee information or international event fees (which are generally 50-75% more than U.S based event fees), please contact us.
Top25 Speaker Voting

Robert Rotella needs 6 vote(s) to make it into the Top 25 speakers on Speaking.com!
Speaker Booking Tip
"Tip: some speakers might provide one of their popular book titles as a free gift to your audience. "
For Event Planners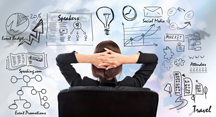 • Keynote Speaker Booking Toolkit.
• Booking a Celebrity Speaker.
• How to Find and Book the Right Speaker.
• Google+ Event Planning Forum.
• Tips for International Clients Booking U.S. Based Speakers.
Similar Speakers
Len Berman

With over 4 decades in broadcasting, there is no major sports event that Len Berman has not covered. He has been to many Super Bowls,…

Bryan Clay

The 2008 Olympic Gold Medalist in the decathlon, Bryan joined an exclusive group of American decathletes who earned the title of "World's Greatest Athlete," including…

Vince Papale

In the course of a few months, Vince Papale went from being a part-time bartender, nightclub doorman, and substitute teacher to an NFL star and…

Finding the appropriate speaker for an event is a challenge. Your stellar speakers agency made the process extremely easy. I would recommend your agency to anyone.
Mercury University
About SPEAKING.com
Established in 1994, we are exclusive agents for some of the world's leading experts, celebrities and professional speakers.
We offer event planners a fully staffed speaker logistics planning team, plus a personal SPEAKING.com Account Executive – a knowledgeable and trustworthy partner. We guarantee your satisfaction with your speaker and a smooth booking process.
Contact us today to book your favorite speaker.

Partial Client List:

Merrill Lynch
General Electric
Ford
Time/Life
Coca-Cola
Chrysler
Newsweek
PepsiCo
Taco Bell
Pizza Hut
and many others...
Your 15th Club: The Inner Secret to Great Golf
All golfers have fourteen clubs in their bag, but the real winners have a little something extra — that mental attitude that puts their game above the others. Dr. Bob Rotella, author of the bestselling book Golf Is Not a Game of Perfect, brings together his skills and years of experience as a golf psychologist to give readers the insight they need to improve their game — before they ever step up to the tee.

The 15th Club is the tool that golf stars like Tiger Woods use to block out negative thoughts, doubt, and fear. It is what allows champions to perform at their peak both in practice and during the game. Golfers who lack it find the game elusive and frustrating. Confident golfers play the game as they have always sensed they could play it. Now, one of the most renowned golf writers offers up the foolproof methods that will allow golfers at any skill level to give their game that extra boost.

Dr. Rotella provides tips and techniques for how to learn from better golfers, overcome fear in pressure situations, and keep a clear mind, no matter what. He tells golfers that inner arrogance is not a negative trait, but instead is something that can improve performance on and off the course. In order to perform at peak levels and achieve your goals, you must believe that you can win. Positive thinking is an incredibly powerful tool, and it can change the way a player approaches the game. Knowing how to focus on the challenge at hand and understanding your own talent are crucial parts of becoming a confident golfer.

Dr. Rotella provides a detailed plan that anyone can use to build the self-image of a winner. He offers a one-year schedule in diary and calendar form that will incorporate the daily mental routines that he assigns to players on the PGA Tour. This is how the pros learn to ignore negative influences, focus on productive advice, and take pride in their abilities.

Your 15th Club will tell golfers of all abilities how to develop the confidence they need to maximize their physical gifts and defeat the Tigers of their world, whether that world is the PGA Tour or the third flight of the club championship.
Order Here




Putting Out of Your Mind
This old adage is familiar to all golfers but is especially resonant with Dr. Bob Rotella, the bestselling author of Golf Is Not a Game of Perfect and one of the foremost golf authorities today. In Putting Out of Your Mind, Rotella offers entertaining and instructive insight into the key element of a winning game — great putting. He here reveals the unique mental approach that great putting requires and helps golfers of all levels master this essential skill.

Much like Golf Is Not a Game of Perfect and Golf Is a Game of Confidence, Putting Out of Your Mind is an informative and valuable guide to achieving a better golf game. While most golfers spend their time trying to perfect their swing so they can drive the ball farther, Rotella encourages them to concentrate on their putting — the most crucial yet often overlooked aspect of the game. Great players are not only aware of the importance of putting, they go out of their way to master it, and mastery can only begin with the understanding of the attitude needed to be a better putter. Rotella′s mental rules have helped some of the greatest golfers in the world become champion putters and, for the first time, are now available to golfers everywhere.

With everything from true-to-life stories of such greats as Davis Love III, David Duval, and Brad Faxon to dozens of game-changing practice drills, Putting Out of Your Mind is the new bible of putting for amateurs and pros alike.
Order Here




Golf is Not a Game of Perfect
Dr. Bob Rotella is one of the hottest performance consultants in America today. Among his many professional clients are Nick Price (last year′s Player of the Year), Tom Kite, Davis Love III, Pat Bradley, Brad Faxon, John Daly, and many others. Rotella, or "Doc," as most players refer to him, goes beyond just the usual mental aspects of the game and the reliance on specific techniques.

What Rotella does here in this extraordinary book, and with his clients, is to create an attitude and a mindset about all aspects of a golfer′s game, from mental preparation to competition. The most wonderful aspect of it all is that it is done in a conversational fashion, in a dynamic blend of anecdote and lesson. And, as some of the world′s greatest golfers will attest, the results are spectacular. Golfers will improve their golf game and have more fun playing.

Some of Rotella′s maxims include:

On the first tee, a golfer must expect only two things of himself: to have fun, and to focus his mind properly on every shot.
Golfers must learn to love ′the challenge when they hit a ball into the rough, trees, or sand. The alternatives — anger, fear, whining, and cheating — do no good.
Confidence is crucial to good golf. Confidence is simply the aggregate of the thoughts you have about yourself.
It is more important to be decisive than to be correct when preparing to play any golf shot or putt.

Filled with delightful and insightful stories about golf and the golfers Rotella works with, Golf Is Not a Game of Perfect will improve the game of even the most casual weekend player.
Order Here





Suggested Speaking Topics:

Golf Is Not A Game Of Perfect
Golf Is A Game Of Confidence
Success is an Attitude
Bob Rotella Speaker Demo Video
In his demo video, Dr. Rotella addresses leaders of all kinds. He opens by saying, "Don't ever forget that the way you see someone, the way you believe in someone, is going to have a huge impact on how they live and perform for you." He adds that "a lot of people are just dying to find someone who believes."
He goes on to say that there are many leaders who do not believe in their students, athletes, or employees, and that can affect their success. "Surround yourself with people who believe in you, and make sure you believe in people that you hire," he says. "The quality of the feedback you give people you believe in you different… the emotions you use when you're talking to people you believe in is different."
He then tells the story of a convention speaker who summarized his entire hour-long speech in one and a half minutes by saying that success in sports consists of three bones: a wishbone to dream on, a backbone to get through the tough times that you'll face if you want to be a champion and a funny bone to get through the tough times that are going to break your heart. "It's amazing, 30-something years later after hear that talk, I tell people, 'That guy knew what he was talking about,'" Dr. Rotella says.