Top25 Speaker Voting

Richard Wolffe needs 11 vote(s) to make it into the Top 25 speakers on Speaking.com!
Speaker Booking Tip
"Tip: speakers bureaus can provide: speaker fee negotiation, insurance, smooth logistics and value add-ons such as extra sessions. "
For Event Planners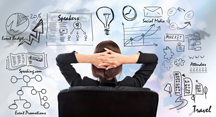 • Keynote Speaker Booking Toolkit.
• Booking a Celebrity Speaker.
• How to Find and Book the Right Speaker.
• Google+ Event Planning Forum.
• Tips for International Clients Booking U.S. Based Speakers.
Similar Speakers
Norman Ornstein

Norman Ornstein is one of the nation's most highly regarded political analysts and experts on Congress. He is the co-author of the 2012 book, It's…

Immaculee Ilibagiza

Immaculée Ilibagiza has an astonishing story to tell of the most horrific experience imaginable being transformed into a story of faith and forgiveness. During the…

Richard Behar

In a career that has encompassed working for Forbes, TIME and FORTUNE magazines stretching over three decades, Richard Behar has been honored with more than…

Our event was what I would call 'over the top'... The survey results were at 92% very favorable. The speakers formed such a good relationship with myself and others at the conference. I am confident we will bring them back to do more. I will definitely contact you when we are in need of additional services. You have been the best!
American Express
About SPEAKING.com
Established in 1994, we are exclusive agents for some of the world's leading experts, celebrities and professional speakers.
We offer event planners a fully staffed speaker logistics planning team, plus a personal SPEAKING.com Account Executive – a knowledgeable and trustworthy partner. We guarantee your satisfaction with your speaker and a smooth booking process.
Contact us today to book your favorite speaker.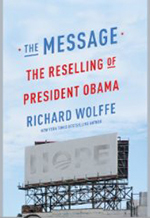 The Message: The Reselling of President Obama
They had 99 problems but Mitt Romney wasn't one.
At the start of an epic election, the team trying to reelect President Obama faced a mountain of challenges: a dismal economy, the faded hopes of the first campaign, and a struggle to raise enough cash to compete. No president had risen so fast, or fallen so far, in the modern era. And no president in living memory had earned a second term in such troubled times. To resell the president, they needed to redefine the world they were living in. They needed to retell their own story and rewrite the characters.
They needed to find The Message.
But first, they needed to fight the enemy within: each other. For six years they kept a lid on their internal disputes—the ego clashes, the disappointed ambitions, and the battle to control the Obama brand. Everything was out of public view and under wraps. They called their style No Drama Obama, and the phrase matched the mood of the candidate. But it was never completely true.
In 2008, they found a way around their rivalries. Four years later, their hostilities threatened to undermine the reelection of a president at a time when most voters were deeply unhappy and ready for change.
Drawing on unrivaled access to the key characters, The Message tells the inside story of the Mad Men—the marketers, message-shapers, and admakers—who held the Obama presidency in their hands.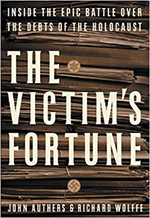 The Victim's Fortune: Inside the Epic Battle Over the Debts of the Holocaust
An extraordinary behind-the-scenes story of money, justice, and the fallout that remains from the twentieth century's worst crime.
In April 1996, a billionaire businessman pulled aside Hillary Rodham Clinton at a political fund-raiser in his Manhattan apartment. Handing Mrs. Clinton a magazine article on the secretive Swiss banks, Edgar Bronfman launched an emotional fight for the forgotten fortunes of the Nazis' victims. The First Lady took the bait, and with a simple call to her husband, set in motion a whirlwind of events that rewrote history and offered a last glimmer of hope to a dwindling number of elderly war survivors.
Backed by the White House, a small group of Americans embarked on an epic journey to pursue the debts owed to Holocaust victims for more than a half century. For five years they traveled from country to country and company to company, confronting those who profited from the war—the bankers, insurers, and industrial executives who never fully acknowledged their companies' complicity in the Nazi crimes. Armed with class-action lawsuits and threats of economic sanctions, the disparate band of American lawyers, politicians, and Jewish groups fought fire with fire against some of the world's most powerful corporations and governments.
But what began as a moral crusade quickly degenerated into a bare-knuckled global battle that opened up painful debates about justice and how to achieve it. The demands for billions of dollars in restitution triggered bitter disputes over who should pay the survivors and who should receive the cash. Many Europeans dismissed the demands as blackmail.
The Victim's Fortune tells the remarkable tale of the Americans who cajoled, bullied, and squabbled their way across the world. It also reveals how Europeans first stonewalled, then nickel-and-dimed their way toward peace with the past.
John Authers and Richard Wolffe offer a spellbinding investigative account of this momentous international struggle, which has blazed a trail for future reparations settlements of every kind.
The Making of a President
The 2016 presidential contest is unlike any other in living memory. Regardless of the final outcome, Donald Drumpf has secured his place in political history and campaign lore for many decades to come. But this electoral cycle did not emerge out of thin air: it was several years in the making. From the overcrowded Republican field to the rise of Bernie Sanders, US politics are in a state of upheaval with the traditional norms cast aside. Bestselling author Richard Wolffe has covered intensively the last four presidential elections: from George W. Bush in 2000, to John Kerry in 2004, and Barack Obama in 2008 and 2012. Drawing on his experiences on the campaign trail this year, as well as his books on the last two elections, Wolffe explains what you can expect from this general election and what lies beyond./p>
Politics Today—A Comprehensive Look at the Dynamics and Characters Shaping Our World
Obama came into power promising big changes at home and overseas, but was it too much for the nation and for business? What will his second term bring to the electorate? The Republicans promised change when they took back the House of Representatives in the 2010 elections but all the nation experienced was a stalled, divided government. Richard Wolffe, a political analyst with global experience covering the biggest stories of the last decade, offers a road map to understanding the dynamics, characters and disputes that shape the White House, Congress, the world beyond the Beltway. From what's happening in Washington and on Wall Street to what's going on inWestminster and the West Bank, Richard Wolffe can make sense of it all.
From Crisis to Crisis: What Lies Ahead for President Obama and his White House?
In the years since his extraordinary election, President Obama has lurched from crisis to crisis, from epic highs to disastrous lows. Why does President Obama keep sinking into these holes and how does he dig his way out? What does it say about his character, his management style, and his inner circle? What role is played by the political and media culture of today's Washington? With unrivaled access to the President and his inner circle, Richard Wolffe reveals the true story of a deeply divided White House. Drawing on his unmatched experience of covering the length of the Obama campaign, Wolffe explains how the second half of Obama's presidency will change—and how it will stay the same—with a new team inside the West Wing.
It's the Economy, Stupid: What Business Can Expect From President Obama and Washington
Where does President Obama fit on the economic spectrum? What advice and relationships does he rely on as he crafts business legislation? In its first phase, the Obama White House was confronting economic and financial collapse. In its second phase, it began a broad effort to find a balance between business and government. Now in its third phase, Obama's team is leaning heavily on new regulations. Drawing on unrivalled access at the White House, as well as a decade of financial and business journalism, Richard Wolffe explains how the new economic and political teams inside the West Wing—and a new presidential focus on deficits and the political center—will shape the business outlook in the Obama presidency.
America First: The Future of American Leadership in a Rapidly Changing World
Is President Obama a dove or a hawk? Where will he lead the world on terrorism, free trade, climate change, and the Middle East? Obama's interactions with the emerging economies of China, India and Brazil are shaped not just by his dealings with their leaders but by his personal appeal to their massive populations. Obama has a hugely ambitious agenda that contrasts sharply with his predecessor's—both in style and substance. Will the Obama agenda have any impact in a world that seems to be spinning away from American dominance? Or will the world naturally lean towards American leadership as it has so many times before? Based on exclusive interviews with Obama over the last four years, and drawing on decades of foreign policy expertise, Richard Wolffe explains how the next two years of American diplomacy and power will be critical not just to a presidential legacy, but also to the shape of a new world order that is rapidly emerging.
The International Business Environment
Wolffe began writing about American politics as a senior journalist at the Financial Times, serving as its deputy bureau chief and U.S. diplomatic correspondent in Washington, D.C. There he covered business and political affairs and reported on U.S. foreign policy. His earlier work for the Financial Times also included extensive coverage of the Microsoft antitrust trial and the Clinton administration's plans to break up the company. His work on regulatory and business issues included covering the Treasury Department, the Federal Trade Commission, the Securities and Exchange Commission, and the Commodity Futures Trading Commission. With an extensive background in financial and business reporting for more than eight years, Wolffe addresses the current global fiscal crisis and the economy.
World Affairs
As a political analyst in both the United Kingdom and America, Richard Wolffe appears as a commentator frequently on MSNBC, NBC, CNN, Fox News, and international media including British, Canadian, and Australian television. A journalist for both the Financial Times and Newsweek, he covered U.S. foreign policy during a post-9/11 era and the war in Iraq. Wolffe has also extensively interviewed two Presidents—George W. Bush and Barak Obama—and their national security aides on foreign policy. Wolffe's understanding of American leadership in the world was also shaped by his perspective as a widely-travelled journalist and analyst born in Europe who has personal ties to North Africa and the Middle East. He addresses world affairs from a holistic perspective and gives a fresh viewpoint on the world's most pressing issues.
Richard Wolffe: Behind the scenes with Barack Obama
Richard Wolffe recalls his time at the 2004 Democratic National Convention where he witnessed a young junior senator named Barack Obama give the keynote address that turned him into a household name virtually overnight.
"The fascinating thing about that speech, apart from the fact that it was a great speech is that it shut everybody up," Wolffe states, relaying that the party conventions are typically buzzing with nonstop chatter even during the discourse. "You could hear all the conversation suddenly fade away as this man commanded the room."
When asked if the speech was a strategic move on Obama's part to set up his own future presidential campaign, Wolfe admits that Obama had his eyes on the executive office, but never expected to enter the White House so soon. In fact, Wolffe attributes Obama's presidency to his skill as a speaker, visionary, and politician. "I talked to just about everyone involved in the planning for his campaign," he reports. "And there were no serious plans. There may have been an ambition at some stage to be president...but there's a huge difference between wanting to be president and actually putting the pieces together, because it's so enormously challenging without a name, without a network, without money."
Richard Wolffe: MSNBC's Storyteller-in-Chief
Richard Wolffe: 2010 Midterm Election Results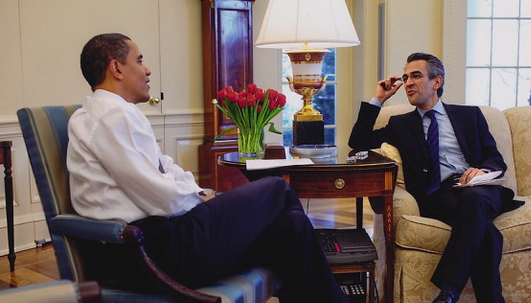 A skilled storyteller with decades of experience in Washington D.C.'s inner circles, Richard Wolffe imparts informative insights on politics and economics, including both domestic and foreign affairs. His books on the Obama campaign and White house have shed light on Obama's legacy, recording exclusive information on the behind-the-scenes events of his campaign and administration. Wolffe ... more