* Please note that while this speaker's specific speaking fee falls within the range posted above (for Continental U.S. based events), fees are subject to change. For current fee information or international event fees (which are generally 50-75% more than U.S based event fees), please contact us.
Top25 Speaker Voting

Richard Paul Evans needs 5 vote(s) to make it into the Top 25 speakers on Speaking.com!
Speaker Booking Tip
"Tip: speakers bureaus can provide: speaker fee negotiation, insurance, smooth logistics and value add-ons such as extra sessions. "
For Event Planners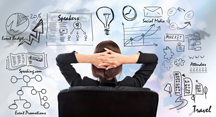 • Keynote Speaker Booking Toolkit.
• Booking a Celebrity Speaker.
• How to Find and Book the Right Speaker.
• Google+ Event Planning Forum.
• Tips for International Clients Booking U.S. Based Speakers.
Similar Speakers
Chris Majer

Chris Majer has spent over two decades developing innovative and highly effective approaches for enabling organizations of any size to maximize their performance. He is…

Jeff Tobe

Jeff Tobe is a Certified Speaking Professional with a background as an award-winning sales and marketing entrepreneur. He is the author of the popular book,…

Marc Hogan

A flippant bet that he couldn't become a stand up comedian in a year led Marc Hogan to discover a wealth of skills ending in…

I'm extremely impressed with your speakers bureau's follow-through, responsiveness and willingness to understand our needs so that he could match the best speakers with what we are looking for. I will definitely work with you again in the future. Thank you for all that you did to help us create an exceptional learning experience for our attendees.
American Society of Association Executives
About SPEAKING.com
Established in 1994, we are exclusive agents for some of the world's leading experts, celebrities and professional speakers.
We offer event planners a fully staffed speaker logistics planning team, plus a personal SPEAKING.com Account Executive – a knowledgeable and trustworthy partner. We guarantee your satisfaction with your speaker and a smooth booking process.
Contact us today to book your favorite speaker.

Richard Paul Evans has inspired more than 500 audiences with consistent, extraordinary attendee response. Here′s what people are saying:

"[Evans] topped them all! We have been privileged to have the best speakers in America address our group. [Evans] was the most inspirational and powerful we have heard."
Mick Shannon, President and CEO / Children′s Miracle Network / Orlando, FL

"I might as well quit my job now. I will never be able to find another speaker as good as Evans."
Jerry Martin, Education Program Coordinator / Courts (State of Utah)

"Round Table West has had more than 1,300 authors speak before it, the famous and the notorious, and there has been no one better than Evans."
Margaret Burke, President / Roundtable West / Beverly Hills, CA

"We have gone through our attendee evaluations and, to no one′s surprise, Evans presentation was listed by the most attendees as their conference highlight. Presentations like Evans′are a treasure."
John and Shannon Tullius, Founder-Directors / Maui Writers Conference / Maui, HI
"The response to Richard Paul Evans′presentation has been amazing. He went away having healed many hearts."
Ginny Smith, Director / Volunteer Services, Primary ChildrenÕs Medical Center / Salt Lake City, UT
"NAPT members have seen and heard some terrific speakers in the last 27 years so it′s high praise when they give someone a standing ovation, much less two!"
Michael J. Martin, Executive Director / National Association for Pupil Transportation / Nashville, TN

"We continue to receive compliments on the evening. Many who attended told us it was Anasazi′s best event ever."
Michael J. Merchant / Anasazi Foundation / Phoenix, AZ
The Christmas Box
"Whatever the reason, I find that with each passing Christmas the story of the Christmas Box is told less and needed more. So I record it now for all future generations to accept or dismiss as seems them good. As for me, I believe. And it is, after all, my story."

"The most popular holiday tale since Tiny Tim."

-Newsweek

So begins The Christmas Box, the touching story of a widow and the young family who moves in with her. Together they discover the first gift of Christmas and learn what Christmas is really all about. The Christmas Box is a Christmas story unlike any other.

When I wrote The Christmas Box, I never intended to publish the story-it was simply an expression of love for my two young daughters, Jenna and Allyson. Though I often told them that I loved them, I didn′t believe that they could ever really understand the depth of those feelings until they had experienced the joy of rearing their own children, and by that time our relationship would have already changed. Forever. In writing The Christmas Box, I hoped that at some future time they could read this book and know of their father′s love.

As I began to write, I was amazed at the inspiration which flowed into my mind and heart. I completed the book in less than six weeks and, when I had finished, I produced twenty copies to give as Christmas presents to my family and friends. In the next four weeks those twenty copies were shared from family to family, and friend to friend. I never imagined that what began as a tale for two little girls would spread to millions throughout the world. The inspiration, which began with the The Christmas Box, is continued with Timepiece, the story of David and MaryAnne Parkin, in which we learn where the Christmas box and the angel statue had come from and the powerful lessons of hope the couple learned from their little girl, Andrea. I have learned from those who have read my stories that books can heal, and characters like MaryAnne Parkin, though fictitious, can provide warmth and companionship. My hope is that the stories of The Christmas Box and Timepiece fill your heart and home with inspiration, hope, and healing that you, in turn, may share these gifts with those you love.

With love and Christmas,
Richard Paul Evans

The Five Lessons a Millionaire Taught Me
When I was 12-years-old my father, a building contractor, fell through a stairwell shattering the bones in both of his legs. He was out of work for more than a year. To make matters worse we had no disability or health insurance. Our family of ten was destitute. We moved into a three-bedroom duplex. I slept on the floor for two years.

At this time something happened that changed my life. A kindly multi-millionaire invited all the youth in the area to the local church. He wanted to teach us the 5 lessons of wealth. As you can imagine I attended his talk and listened very carefully. And those five lessons changed my life. By the age of sixteen I bought my own car and paid most of my own expenses. By nineteen I paid for my own church mission and college. By the age of thirty-one I paid off my home. Now, in addition to helping my family, I have been able to help thousands of abused children around the world. Thousands of lives have been affected because I learned those five lessons.

Now I want to share them with you.

Life isn′t about money. It′s about God. It′s about love. It′s about family and relationships. It′s about personal evolution, learning and growth. However, part of our growth is learning balance between the different forces of life. For those who do not accept responsibility for financial matters, life is thrown out of balance. To the financially enslaved, life becomes all about money. It′s not.

I believe that fiscal irresponsibility is one of the gravest problems facing modern America. Too many have sold themselves into financial bondage. Too many are missing the opportunities and abundance life has to offer. If you want to be part of the solution read this book. Learn the five lessons then teach your family and friends. I′m grateful that they were shared with me.
KEYNOTE SPEECHES
A reporter from USA Today asked Evans what he hoped his readers took from his books. His reply-- "I hope they take what they need." The same may be said of his speaking presentation. Evans′ speaking success is no accident. Each talk is customized and adapted to the needs of your organization. His presentations include:
DRIVING THE MIRACLE - The Five Commitments to Extraordinary Success
Ten years ago Richard Paul Evans was on the verge of bankruptcy, living, in Thoreau′s words, a life of "quiet desperation". Today he is the president of three multi-million dollar organizations, including a charity that aids thousands of abused children a year. Find out how he turned his life around and in the process, stunned the multi-billion dollar publishing industry by self-publishing his own book and taking it all the way to number one.
In this inspiring and widely-lauded presentation, your audience will leave with greater dreams, firmer resolve and deeper compassion. This talk includes the 5 commitments of living an extraordinary life: First, accepting the divinity of your life. Second, listening to inner promptings. Third, courageously following the promptings. Fourth, releasing yourself from your own chains. And fifth, commiting to a life of love. Driving the Miracle: The Five Commitments to an Extraordinary Life, is soon to be published internationally in book form. The partial radio version of this presentation has aired on more than 1,000 radio stations in the U.S. and Canada. This is the presentation that put Richard Paul Evans in demand as a speaker.
DRIVING THE MIRACLE for TEENS - A Presentation for Youth

The same presentation as his premier presentation Driving The Miracle - The Five Commitments to Extraordinary Success, but adapted for youth. Everything you wish you had known as a teen for a lifetime of achievement, happiness and service to the world: Taking Risks, Changing Paradigms, Believing in Yourself, Learning to Love, Learning to Serve and Learning Gratitude.
THE POWER OF A BOOK - A Presentation for Literacy and Writers Groups

#1 best selling and award winning author Richard Paul Evans speaks from personal experience about how books can not only change lives, but change the world. You'll never take a book for granted again. (Note: Evans first presented this speech at the CSPAN televised Barbara Bush Annual Literacy Dinner taking the podium with Presidents George Bush and George W. Bush.)
MAKING A DIFFERENCE - A Presentation for Service Groups and Charitable Organizations

Richard Paul Evans speaks first hand about how one voice can make a difference and inspires his listeners to raise their voices, goals and levels of achievement. Evans is the founder and director of The Christmas Box House International, an organization dedicated to building shelters for abused and neglected children. In 1999, Evans was awarded the Washington Times Service to Humanity Century Award.
A JOURNEY OF HEALING AND HOPE - A Presentation for Grief & Bereavement Groups

Richard Paul Evans brings a message of healing and hope to those who have suffered loss and inspiration for those who help the bereaved. His angel statues of hope, where communities gather to support those grieving from loss, are spreading throughout the world His remarkable journey has already helped hundreds of thousands worldwide.
Speech Excerpt
Richard Paul Evans examines why so many people in society fail to find complete joy and satisfaction in their lives and reveals everything he wishes he had known at a younger age about pursuing dreams and happiness. An avid reader of biographies, he observes that the only thing in common historical figures share is a belief that they were put on this planet for a purpose.
"There's a reason you were born," Evans attests, highlighting that if we study the universe carefully from its smallest atoms to its interconnected systems we see clear evidence that there is a purpose for everything that exists. "And this is true for you as well," he continues. "But even more important than that truth, is that you believe it."
Lecture to Middle School Students
Richard Paul Evans visits a middle school to speak with students about his popular Michael Veys book series, overcoming obstacles, and the super power inside each one of us. "We live in a kind of strange world where sometimes we value things that aren't really that valuable," he declares, comparing NBA basketball players, who get paid millions of dollars to put balls through hoops, to teachers, who get paid thousands of dollars to shape children's minds.
"Your super power may be compassion," Evans illustrates, explaining that some people have the ability to make their friends and family feel better when they're facing a problem. "Is that more valuable than throwing a ball through a hoop? Yes."