* Please note that while this speaker's specific speaking fee falls within the range posted above (for Continental U.S. based events), fees are subject to change. For current fee information or international event fees (which are generally 50-75% more than U.S based event fees), please contact us.
Top25 Speaker Voting

Rene Godefroy needs 6 vote(s) to make it into the Top 25 speakers on Speaking.com!
Speaker Booking Tip
"Tip: ask your speaker to do a book signing or attend a VIP meal with your guests. "
For Event Planners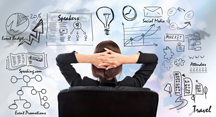 • Keynote Speaker Booking Toolkit.
• Booking a Celebrity Speaker.
• How to Find and Book the Right Speaker.
• Google+ Event Planning Forum.
• Tips for International Clients Booking U.S. Based Speakers.
Similar Speakers
Victor Antonio

Leading sales expert Victor Gonzalez uses buyers' perspectives to help organizations up their sales by nudging, not pushing. The riveting speaker's programs cater to entrepreneurs…

Billy Mills

Gold medalist, Billy Mills wowed the world when he overtook the world's highest performing runners in the home stretch of the 1964 Olympic 10,000-meter-dash. Mills,…

Lawrence Otis Graham

Lawrence Otis Graham is an authority on diversity in the workplace and the continuing need to rethink the way we view racism and class in…

Once again our agent did an outstanding job. Not only did he provide me with a number of options for potential speakers but he helped with seeing who was available, when they could speak, and getting everything done in a timely fashion. I look forward to working with him again.
Auburn University
About SPEAKING.com
Established in 1994, we are exclusive agents for some of the world's leading experts, celebrities and professional speakers.
We offer event planners a fully staffed speaker logistics planning team, plus a personal SPEAKING.com Account Executive – a knowledgeable and trustworthy partner. We guarantee your satisfaction with your speaker and a smooth booking process.
Contact us today to book your favorite speaker.

Partial Client List:

Albany State University
Aflac
US Military
AT&T
Bell South
Charles Schwab
Coca-Cola
Cox Enterprise, Inc.
Marriott International
Napoleon Hill Foundation

"Rene was a big hit at the ISNA Conference. ISNA has had a few good speakers in the past but Rene tops them all. The members are still talking about him. Members clearly left the conference encouraged, inspired and uplifted. Renee was just we needed for a fantastic end to the conference."
ISNA
(Event Booked by Speakers Platform)

"Your fascinating story was not only inspiring, it provided a great foundation for our mentors and mentees as they begin setting goals and establishing expectations for their new partnerships."
Jerry S. Wilson
Vice President
North America The Coca-Cola Company

"Rene, I have heard many fantastic speakers including Les Brown, Brian Tracy, Tom Hopkins, Zig Ziglar, and Jim Rohn. They have helped me in many ways, however I have never been so deeply moved as I was during your presentation. It was the most productive thirty minutes I have ever Spent."
Jeffrey B. Reed, Branch Sales Supervisor
CharlesSchwab

"Rene brought an energy to our conference which both moved and motivated our participants. His story inspires, his sincerity impresses, and his humor entertains. Rene took time after his address to meet people and sign books. The fact that he sold out of the books he brought is an acknowledgment to how well received he was. People wanted to learn more!"
Peg Connell
Conference Coordinator
St. Petersburg College

"Your presentation was a masterpiece of motivation. It is so easy in a service profession to get into a rut and to take for granted all the things we 'are' and 'have.' Our staff tend to get burn out and need someone to give them the boost to start fresh and to 'feel' again. You have accomplished that for them and I am truly grateful."
Donna K. Wilson
Transition/Career Development Specialist
Family Resource Agency of North Georgia

"Our conference evaluations suggest that this might have been the best event we have ever offered...I believe that this is more than a statement about the overall depth and substance of our program; it′s a direct reflection of your individual talent...NAPT members have seen and heard some terrific speakers--like Roger Crawford, Charlie Plumb, Jeanne Robertson--so it′s high praise when they give a standing ovation, much less for two!"
Michael J. Martin, Executive Director
National Association For Pupil Transportation

"You were truly a big hit! Your message 'No Condition is Permanent!' was very timely in light of the changes we are experiencing. You challenged us to focus on what is really important. Thanks for making us laugh, too!"
Jan Toles
Applause Awards Program Co-Coordinator
AT&T Broadband - Call Center Operations

"Everyone is still talking about the outstanding presentation, the personal passion and compassion shown, and the inspiration shown throughout the entire presentation. Your charm just overflowed and oozed through the hearts of even our most critical co-workers to a point that they had no choice but to give outstanding evaluation scores and complimentary comments for your performance."
Pearl Gibson
Quality and Professional Development
City of Memphis

"You hit the heart of how we think, believe and behave and I for one know I think about one or two of your strategies or philosophies each day."
Julie Fox
Attendee of Sales & Marketing Magic Brainstorm

"What a SUPER FANTASTIC program you presented! My staff is still talking about how much they enjoyed your presentation."
Gay S. Scott
Administrator
Piedmont Surgical Associates, LLC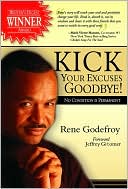 Kick Your Excuses Goodbye!: No Condition is Permanent
Enough thinking about it. Enough excuses. If you are not happy with the way things are for you, do something about it. Thousands the world over have already benefited from this life-changing and heart-tugging book.
Change is a Gift
No Condition Is Permanent!™
In this fun and interactive presentation, Rene awakens the spirit of the audience members to embrace change and become true learners in order to thrive in the new normal world. Most people are afraid of change because they lack sufficient knowledge to deal with it.
Rene brings a rare combination of insights and humor to motivate audiences to see all changes as gifts. Our greatest opportunities in life lie in the mist of our challenges and obstacles. He shows them how to find the gift in the change they are dealing with instead of being stressed and discouraged.
Some speakers talk about change. But Rene lives the change message he shares on change. After many battles with poverty and diseases in a tiny Haitian village, he arrives in the US with with $5, two shirts, one pair of pants and unable to speak any English.
Today, Rene travels all over North America to share with people how they can win big in spite of their daily challenges. His message is very simple: Embrace change, become a true learner and you will soar to new heights of success.
What They Will Take Away:
Why facing and embracing change is their ONLY option if they want to stay relevant and succeed in the new economy
Why they must say goodbye to the past and get comfortable in the NEW NORMAL world in order to thrive in the workplace
How to reset their mind and nurture a positive attitude in order to creatively do more with less
How to get rid of stresses and boost morale so they can function better and achieve more
Why self-help is an illusion because teamwork is their biggest leverage during these highly competitive times
How to be and stay motivated in spite of the problems they face every day
Why quitting should NEVER be an option during turbulent changes
As an experienced speaker with over fifteen years and countless hours on the platform, Rene knows how to engage and interact with audiences while sharing solid takeaways they can use to improve their condition.
This presentation is not a one-size-fill-all keynote. Behind the scene, Rene spends hours researching and learning about your company in order to customize his keynote just for you.
When possible, Rene interviews key team players within the company to uncover what's important to them. He wants to know their successes, challenges and concerns.
As you can tell, Rene doesn't take his audiences for granted. That's the secret to his success as an in-demand motivational keynote speaker. That's why he gets repeat bookings from his clients.
Attitude Is A Choice... Choose Yours Well
Everyday team members in the workplace have the power to choose what kind of day they will have. However, very few exercises that power. Instead, they allow the circumstances to determine their attitude. They continue to react to events. Simply put, they are reactive instead of proactive.
In this presentation, Rene Godefroy ignites the spirit of his audience so they can serve their customers with enthusiasm. He reminds them that the only way to rise above their challenges is to have a positive attitude.
As the saying goes, we can't stop a bird from landing on our head. But we can stop it from building a nest. Positive self-talk is how we can stop the bird from building a nest on our head.
Rene masterfully weaves your challenges with powerful stories in order to help your team shift their attitude. The end result is a powerful team working together in harmony and a can-do-attitude!
They will learn...
How to make the most out of every day in spite of their challenges
How to condition their brain for success and win
How to use the power of a smile to impact those they serve and work with
Why an attitude of gratitude is the gateway to abundance
Why rephrasing their questions can turn negative situations into positive ones
How to tactfully stop negative people from spoiling their day
How to turn their fears and uncertainties into fuel to propel them forward
How to manage their moods and attitude
This is a high energy, fun, and an interactive keynote presentation designed to inspire your team to win BIG in any economy.
Rene will take the time to research and truly understand your audience and what they do. He wants to know their challenges. But more importantly, he wants to know their successes and accomplishments in order to celebrate them and make them feel good about their contribution.
The Secret to Wow and Amazing Customer Service
Rene Godefroy draws from his 14 years as a doorman in a luxurious hotel in Atlanta to deliver powerful advice on how to wow customers and leave them with an extraordinary experience.

Rene Godefroy: Demo Video #1
Rene Godefroy shares his insights on removing barriers and taking risks to turn your vision into a reality. He dissuades people from letting negative comments getting to them, noting that when he was a bellboy the people around him gave little weight to his dream of being a motivational speaker, acting as if it were an impossible feat to go from carrying hotel guests' luggage to delivering keynotes to corporate audiences.
"Do you know why people think or know it is impossible for you?" Rene strives to explain this common phenomenon. "Because it is impossible for them so they automatically assume it is impossible for you." There are indeed limitless opportunities available to people in life, he continues, but only to those who are willing to go the extra mile beyond their perceived limitations.
Rene Godefroy: Demo Video #2
Rene Godefroy