* Please note that while this speaker's specific speaking fee falls within the range posted above (for Continental U.S. based events), fees are subject to change. For current fee information or international event fees (which are generally 50-75% more than U.S based event fees), please contact us.
Top25 Speaker Voting

Pippa Malmgren needs 4 vote(s) to make it into the Top 25 speakers on Speaking.com!
Speaker Booking Tip
"Tip: speakers bureaus can provide: speaker fee negotiation, insurance, smooth logistics and value add-ons such as extra sessions. "
For Event Planners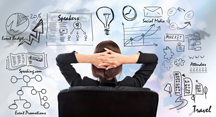 • Keynote Speaker Booking Toolkit.
• Booking a Celebrity Speaker.
• How to Find and Book the Right Speaker.
• Google+ Event Planning Forum.
• Tips for International Clients Booking U.S. Based Speakers.
Similar Speakers
Bill McDermott

One of the world's most recognized authorities at putting the customer front and center, Bill McDermott is widely credited for turning around tech giant SAP's…

Mick Ebeling

Name one of the "50 Most Creative People" in the world, Mick Ebeling specializes in using imagination and technology to win small victories for humanity…

David Allen

For over thirty years David Allen has been researching the optimal strategies for personal and organizational productivity and passing on his expertise to some of…

It was an extreme pleasure to work with our account rep. She was friendly, flexible, and knowledgeable about all their speakers. She made the process simple. I cannot begin to put into words the impact that our speaker had on our audience. People are still taking about his presentation and his program set a standard on all diversity programs.
FDIC: Federal Deposit Insurance Corporation
About SPEAKING.com
Established in 1994, we are exclusive agents for some of the world's leading experts, celebrities and professional speakers.
We offer event planners a fully staffed speaker logistics planning team, plus a personal SPEAKING.com Account Executive – a knowledgeable and trustworthy partner. We guarantee your satisfaction with your speaker and a smooth booking process.
Contact us today to book your favorite speaker.

"excellent...inundated with enthusiastic feedback"
- The Economist
"invaluable"
- Urban Land Institute
"Showstopper status: charisma, intelligence and chutzpah" "ability to captivate a room is uncanny."
- GAIM
"clear and powerful" "relevant and inspiring"
- GDF Suez University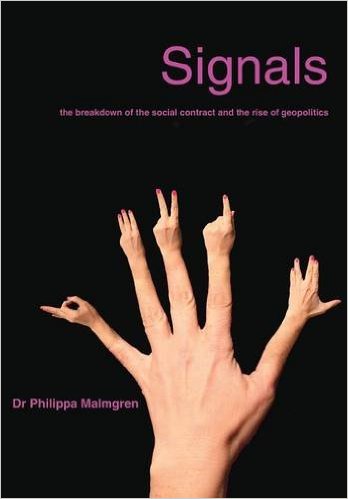 Signals: The Breakdown of the Social Contract and the Rise of Geopolitics
Economic signals are everywhere, from fashion magazine covers to grocery stores to military events. Malmgren empowers the public by revealing the story of the world economy in plain English. Central banks are trying hard to create inflation but say there is little chance it will happen, yet many feel their cost of living is already rising, especially in emerging markets. Who can fail to notice the rising cost of a steak, of chocolates, of apartments, of education, of healthcare or that prices are simply more volatile than in the past? The public should be more welcomed into the most important questions of the day: Is deflation or inflation the greater risk? Does inflation "fix" deflation? Both forces are now locked in an epic struggle. The conflicting pressures are now stressing and breaking the vital social contracts that exist between citizens and their states, setting in motion many seemingly unrelated outcomes: social unrest, the movement of manufacturing from emerging markets back to the US and the West, and even the near misses between the spy planes, fighter jets and naval vessels of the US, NATO, Japan, Russia and China. The one thing that can fix all this is innovation; acts of calculated risk taking that people undertake. Are governments hostile or hospitable to these already impressive efforts to build tomorrow's economy today? Prediction, Malmgren says, is impossible, but, by being alert to the many signals around us, anyone can be better prepared to navigate through the troubles to the treasures of the world economy.
What You Need to Know about What's Really Happening in the World Economy
Do you think deflation is the only risk? Watch how inflation is already making a comeback and why relations are breaking down between the US and China, Russia and even Europe. China's One Belt One Road and The New Cold War are Critical for Businesses to Understand.
Politics, Policy and Geopolitics: The Risks and Opportunities
Economic instability is always a source of political upheaval from emerging markets to the American Presidential Race. What to look for.
Economics is Everything and Economic Signals are Everywhere
See the economic signals that are bubbling up in your world. Don't wait for the data to confirm things. By then it's too late to profit.
How to Take Calculated Risks
GDP is not a number. It's an act of bravery. Every time we reach for something beyond our grasp and stretch our skills we Build GDP and Profitability.
Tomorrow's Economy is Already Being Built Today: Be Part of It
Dr Pippa M shows you where innovation is occurring - right in front of you.

Dr. Pippa Malmgren, Economics Keynote Speaker: 5x15 Presentation
Economic keynote speaker, Dr. Pippa Malmgren turns her subject of expertise upside down, dispelling a common misconception that economics is just a series of numbers and calculations stemming from external forces. Highlighting the successful BREXIT movement, she illustrates that GDP, interests, and secession movements are products of the choices we make on a daily basis, as she demonstrates how we can spot subtle signals in our everyday environment that offer more reliable economic forecasts than the world's most prestigious financial experts. She unpacks how we can extract meaningful insights from details like the fluctuation of our country's currency to the width of the aperture of our toothpaste tube.
Dr. Malmgren encourages us to not get caught up in the headlines and talking points of financial experts, but rather observe and analyze what we actually see happening around us, because too often people freeze their plans due to doom-and-gloom predictions, ironically bringing about the economic woes that were initially forecasted. "If you decide that it's going to be better and you're going to be part of building it, then that's the future we're going to have. And if you decide that you're fearful and you're not going to build it, then that's the future we're going to have," Dr. Malmgren observes. "Instead of looking to Washington or London or Brussels for the answer, the answer is in your own assessment of what are you capable of in the circumstances that present themselves."
Dr. Pippa Malmgren, Economics Keynote Speaker: Markets, Policy, and Innovation - Navigating Risk
Dr. Pippa Malmgren, Economics Keynote Speaker: Interview, Predicting Economic Outlooks