* Please note that while this speaker's specific speaking fee falls within the range posted above (for Continental U.S. based events), fees are subject to change. For current fee information or international event fees (which are generally 50-75% more than U.S based event fees), please contact us.
Top25 Speaker Voting

Pen Hadow needs 6 vote(s) to make it into the Top 25 speakers on Speaking.com!
Speaker Booking Tip
"Tip: speakers bureaus can provide: speaker fee negotiation, insurance, smooth logistics and value add-ons such as extra sessions. "
For Event Planners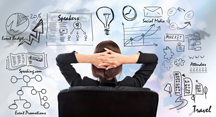 • Keynote Speaker Booking Toolkit.
• Booking a Celebrity Speaker.
• How to Find and Book the Right Speaker.
• Google+ Event Planning Forum.
• Tips for International Clients Booking U.S. Based Speakers.
Similar Speakers
Isaac Lidsky

Over the course of 12 years, Isaac Lidsky gradually went blind due to a rare genetic disease. Though he initially viewed his diagnosis as a…

Bryan Clay

The 2008 Olympic Gold Medalist in the decathlon, Bryan joined an exclusive group of American decathletes who earned the title of "World's Greatest Athlete," including…

Chris Widener

Chris Widener is widely recognized speaker who has presented dynamic programs in countries around the world, such as: Egypt, China, Singapore, Spain, Russia, Germany, Canada,…

This has been one of the most outstanding speaker agencies I have had in my 25+ years in the hospitality industry. They have helped my company secure speakers for years to the delight of my attendees. They have secured high profile speakers, even within the confines of a tight turnaround and an even tighter budget. I recommend their services without hesitation. They are truly leaders in their profession looking out for their clients: excellent is all I can say!
AHIMA
About SPEAKING.com
Established in 1994, we are exclusive agents for some of the world's leading experts, celebrities and professional speakers.
We offer event planners a fully staffed speaker logistics planning team, plus a personal SPEAKING.com Account Executive – a knowledgeable and trustworthy partner. We guarantee your satisfaction with your speaker and a smooth booking process.
Contact us today to book your favorite speaker.

"Pen Hadow's experience was genuinely inspirational and motivating. Having launched Marks and Spencer's Plan A initiative on the need to tackle the enormous challenge of climate change, it was fantastic to hear from someone who has experienced global warming issues with their own eyes."
Sir Stuart Rose, M&S

"The session that you delivered to the Elite Coaches was exactly what we were looking for and more, and they all feel that you would make a fantastic coach yourself!"
UK Sport Elite Coach Programme

"Pen was magnificent. What a privilege it was…to have you with us last Friday, sharing your extraordinary experiences and inspiring us to tackle life with the joyous enthusiasm you emanate. I was not at all surprised to learn from the feedback forms that your presentation was the highlight of the two days – so many memorable images and inspirational moments to take home with us."
WRAP (Waste & Resources Action Programme)

"Our major clients were blown away by his achievements, it was a great lunch and real pleasure to meet Pen."
Coutts Private Banking

"I would like to thank you for the excellent contribution you made to the J8 Summit. Without your outstanding and truly inspirational talk, the event would not have been the great success that it was."
Cazenove Capital Management

"Pen gave an inspirational talk and captured the full attention of an audience that is notoriously critical of public speakers! He was amusing, stimulating, informing and uplifting and is clearly a man for whom the word 'impossible' does not exist! I would thoroughly recommend him to any audience that wished to be inspired."
Savills International

"Thank you for participating at the Young Leaders event in Paris last week. Your presentation was the perfect finale... The feedback from attendees was universally positive with many commenting on how inspiring it was to hear about your remarkable journey."
Centre for Regeneration and Sustainability, Urban Land Institute (Europe)

"Thank you very much for your excellent presentation which contributed significantly to the success of the World Sustainable Day… feedback on our event was excellent."
World Sustainable Energy Day

"We enjoyed Pen's speech…whilst drawing parallels with what we did it was also refreshing change from our own environment, the language we use. Please pass on my gratitude to Pen for an excellent speech…it was just what we wanted."
English Institute of Sport

"A wonderful presentation: I have had unanimous praise from the guests who have used phrases such as "inspirational" to describe your story."
Kubera Wealth

"Your talk was a highlight and really well received, and we are very grateful for your enthusiasm."
Endurance Life

"Pen was fab! His presentation style worked really well. We have had an overwhelmingly positive response…The icing on the cake was his willingness to be a part of our whole day. He made a point of turning up at a Children's Tea Party and I saw him surrounded by kids telling them about his experiences. All in all, a great guy, who can be relied upon to deliver an inspirational, and fun session."
Numark Pharmacists

"Your inspiring account held the audience captivated. Your achievement and humbling pathway to it, is epic. The humour, humility and underlying steely determination in your delivery was really engaging… excuse the exuberance of my verbosity but I and the rest of the course, directing staff and guests have been left quite enthused/positively affected…thank you so very much for an incredible talk, I have been inspired."
International Defence Training Land Warfare Centre

"Had to let you know how everyone was so inspired by your speech and kept your messages top of mind throughout the meetings. Your name came up repeatedly, as did your approach to challenges: attention to details, foreseeing simple incidents, judgement calls, self discipline, use of imagery. It was fantastic….The synergy and chemistry were evident."
Ogilvy Consejeros de Comunicación
SOLO

In May 2003, the country was gripped by the fate of arctic explorer Pen Hadow, stranded with diminishing supplies on the ice cap after successfully reaching the Pole. Hadow was the first man to reach the North Pole alone and unsupported via the arduous Canadian route. Despite severe setbacks, he walked, skiied and swam for two months to fulfil a lifetime′s dream. Solo is the gripping, inspirational autobiography of a true British hero.
Most Requested Program Topics:
Leadership

Leadership is not essentially about you – it′s about those for whom you′re responsible. Applying your powers of observation to what individuals are really trying to tell you – and taking appropriate action - can make or break a performance. The toughest, fittest, most adventurous team I ever led was the one that failed to reach the Pole...
The more ambitious the end-goal for the team, the more valuable the notion of progression, and it′s the leader′s role to plot the route to the goal – even the toughest journeys are merely a series of manageable steps, but identifying and planning those essential steps is for the leader to do.
Different teams in different situations benefit from different styles of leadership – when guiding our 100km Pole expeditions I start by being prescriptive while directing from the front, but within a few days I′ve worked my way back down the line adopting a more coaching role, and by the end I′m simply a resource if they need me.
Leadership comes in many different personality types. The good news is almost everyone is already a leader at one level or another - so it′s more a matter of scale and quality.
Becoming a better leader is mainly a matter of applying oneself to on-going incremental improvements in selected aspects of leadership. The debate over whether great leaders are born or made is a non-issue. If there is passion born of conviction much else will follow.
Pen is an occasional lecturer for the The Centre for Leadership Studies (CLS). Established in 1997, the CLS is the only university centre in Europe to concentrate solely on developing leaders for the future. CLS is at the leading edge of contemporary research and teaching, examining perspectives on leadership, considering leadership styles and ideas, provoking debate, and assisting leaders to manage change and become better leaders.
Climate Change

With the total disappearance of the North Pole ice cap predicted by some scientists within the next fifteen years, Pen is uniquely well-placed, given his passion and first-hand knowledge of the sea ice of the Arctic Ocean, to bridge the communications gap between the warnings of the scientists and the policy-makers and general public back home.
Close working relationships have been developed by Pen with the world's foremost research organisations whose attentions are focused on the issue of global climate change, notably NASA, ESA, the UK Met Office, Cambridge University and the Naval Postgraduate School (California), together with a range of other concerned governmental, commercial and charitable groups.
Pen gave the key-note speech on climate change at the J8 Summit at Edinburgh in 2005 at the request of the Department for Education & Skills and the Morgan Stanley International Foundation – and he is now in constant demand for lectures on this theme both nationally and internationally.
For organisations looking to flag up their concern for, and contributions to, the solutions demanded by this issue as part of their CSR agenda, Pen can give an unusual and stirring first-hand account of what 'global climate change′ – or what he likes to refer to as the 'household weather crisis′ - is all about – and what the numerous very serious geo-political consequences of the disappearance of the North Pole ice cap will be.
Team Performance

A real sense of project-ownership by team members is one way in which you can elevate team performance. Whenever I find myself leading novice teams to the North Pole, I always strive to enable the team-members during the expedition to navigate and run their own show, and it′s they that have to locate their Pole – not me.
An environment of open and honest communication, without fear of reprisal, between the team and with its leader keeps everyone focused, feeling supported, and positive – even when under severe pressure in the most extreme places on Earth.
To improve performance, it′s often much easier to have a team embrace a large number of small changes over time than one large one right now!
Let teams find their own solutions and the solutions are much more likely to work well for that team – we were confident they′d reach the Pole, but no-one knew how the first all-women team was going to do it. In the event, the women, led by professional women guides on the Arctic Ocean for the first time, developed working practices no man had ever conceived.
Motivation

Motivation, for both individuals and teams, is a state of mind that can be focused, nurtured, and harnessed, to achieve goals. So what is it that the Poles offer, in terms of a powerfully attractive vision, that can be replicated in the workplace?
Did you know you′ve always had the option of having your own personal coach? Yes ... it′s You! You can identify and review all the components which affect your performance, and then come up with your own plan to raise your game. There′s no official register of performance coaches for going solo in the polar regions, so I had to do just this for my solo endeavour.
It′s possible to develop psychological tactics specific to you, so that you can tap into your own motivational forces in predictably difficult situations – approaching an ice rubble-field or thin ice on the Arctic Ocean required just such techniques. I used to run a 'mental video′ of my little boy, Wilf, picking daffodils for his mother. I had to stay in one piece, and get back home to him. This simple device stopped me from taking unnecessary risks
Self-confidence is one of the keys – it′s not a fixed mental state, it′s a dynamic process which requires constant re-affirmation by you that you are making progress towards your goal. The idea of enduring, yet alone travelling, 'for another 60 days like today′ was too much for me going solo in the early stages, so I had targets that were achievable over the forthcoming hours rather than days.
Real confidence, out of which so much more becomes possible, is grounded in realistic, progressive goal-setting, and a trustworthy support system for individuals and teams. Armed with this type of confidence, any disappointments and difficulties that arise are seen by all for what they are, transient and surmountable challenges on the path to the inevitable success beyond.
Innovation

Sometimes it′s innovative-thinking applied to the familiar problems, rather than the new challenges, that can bring the greatest rewards. Finding a strategic solution to 'straighten′ the route to the Pole, rather than having to circumnavigate around thin ice and open water, would prove key to maximising the probability of my solo success.
With the onset of global warming creating more areas of open water, the value of designing new equipment was becoming ever greater. The creation of an inflatable skin, enabling the sledge to be converted into a boat with unprecedented stability and buoyancy even when fully loaded, was a breakthrough for extensive water crossings.
Innovation can involve taking risks. The role of the explorer has always been to report back his findings and experiences, so I arranged for a famously skilful interview journalist from The Times to interrogate me twiceweekly – I was extremely vulnerable to exploitation but the relationship worked – with The Times recording a measurable increase in sales.
Sometimes the ideal resources are not available, so being prepared to think of alternative solutions can be a winner. With no low-temperature gun oil, a rapidly rusting gun, and a polar bear hunting in the immediate vicinity, the nearest substitute I could think of to oil was the butter from my ration packs!
And On Failure

If you′re never prepared to risk failing, you′ll never know what you were truly capable of achieving. After two failed attempts – both in the public eye - at achieving the goal I′d set myself, I had to learn the hard way that my failures were not defining the limits of what I could do, but rather revealing the issues and obstacles I needed to address if I really wanted to break through to reach my goal on the other side.
No-one likes experiencing failure – it′s an uncomfortable, depressing and even frightening place to be ... but if one can just see it for the positive things it brings too, it can provide the keys to future success. It′s a learning experience! It gives clues. For those that grit their teeth and persevere, it can be a catalyst for performance at the next level.
And two of the simpler truths ... 'You haven′t failed until you give up′ ... and ... 'You can′t beat a person who never gives up′. So persevere, persevere and Persevere.
Demo Video
In becoming the first and only person solo to the North Pole by the hardest route, Global Explorer and motivational speaker Pen Hadow has an extraordinary story of achievement against incredible odds. In this demo video, he explains his motivational approach; engaging with his audiences, relating the fears, challenges and aspirations they have in their work to the same ones he had to deal with himself on his mission to succeed. Pen introduces his insights in a way that makes them engrossingly relevant, with humor, passion and impact.
Speaker Profile