* Please note that while this speaker's specific speaking fee falls within the range posted above (for Continental U.S. based events), fees are subject to change. For current fee information or international event fees (which are generally 50-75% more than U.S based event fees), please contact us.
Top25 Speaker Voting

Paul Deegan needs 6 vote(s) to make it into the Top 25 speakers on Speaking.com!
Speaker Booking Tip
"Tip: some speakers might provide one of their popular book titles as a free gift to your audience. "
For Event Planners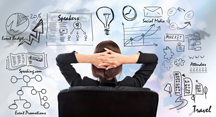 • Keynote Speaker Booking Toolkit.
• Booking a Celebrity Speaker.
• How to Find and Book the Right Speaker.
• Google+ Event Planning Forum.
• Tips for International Clients Booking U.S. Based Speakers.
Similar Speakers
Matt McFadyen

From rowing through the Northwest Passage to surviving the 50-foot-wave that toppled his ship, explorer Matt McFadyen makes teambuilding a true adventure. The youngest Australian…

Charles Best

Living proof that one man can, if he is passionate enough, make a difference, Charles Best combines education, philanthropy and technology in all that he…

Dr. Jeff Salz

A recognized expert in the field of Cultural Anthropology, Dr. Jeff Salz has traveled to the furthest corners of the globe - from Patagonia to…

SPEAKING.com does a wonderful job! Our AE always responds promptly and is very professional, thank you!
AlphaNet
About SPEAKING.com
Established in 1994, we are exclusive agents for some of the world's leading experts, celebrities and professional speakers.
We offer event planners a fully staffed speaker logistics planning team, plus a personal SPEAKING.com Account Executive – a knowledgeable and trustworthy partner. We guarantee your satisfaction with your speaker and a smooth booking process.
Contact us today to book your favorite speaker.

"The team was on the edge of their seats and we've had so much great feedback from everyone, including our investors! We appreciated your thorough preparation to help your message resonate with the team."
Ancile
"I was completely impressed with your presentation, and specifically liked the way you wrapped in commentary about teams and individuals which made it feel like you were part of my organisation."
Microsoft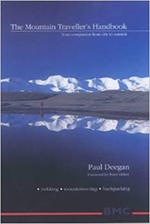 The Mountain Travellers Handbook: Your Companion from City to Summit In response to unprecedented numbers of trekkers and climbers heading for mountain regions outside of the UK, this practical handbook has been written to enlighten and inform relatively inexperienced mountain travellers about related issues.

Into The Unknown: Leading Your Team in an Uncertain World
At the turn of this century, most people thought there was nowhere left on Earth to discover. Then Paul Deegan organized an expedition to an unexplored range of mountains. Members of his team made ascents of previously unclimbed peaks, saw snow leopards and camels and encountered nomadic communities who had never met people from outside the former Soviet Union. To prepare for this groundbreaking enterprise, Deegan drew on his experiences as a leader and team member on expeditions to Alaska, the European Alps and the Himalayas. In this presentation, Deegan explains why he ensures that every member of his team is more talented than he is, illustrates his philosophy of invisible leadership and describes why there can be no room for passengers on any team.
Overcoming Disaster: Drivers of Individual Determination on the Roof of the World
The 1996 Into Thin Air storm claimed the lives of 11 climbers and was the worst catastrophe in the history of Everest. Paul Deegan, who was on the mountain when the storm struck, vowed never to return. Yet eight years later, Deegan broke his promise and made a final attempt to reach the top of the world. Why did Deegan go back? How did he overcome extreme self-doubt about his chance of survival? And after such a long hiatus, would he be able to fulfill his lifetime ambition? During this presentation, Deegan reveals a trick of the mind to reduce the fear of failure, how a rocking chair can help you make your next big decision and why the best way to achieve an ambition is to forget about it.
Other Topics Include:
NO ROOM FOR PASSENGERS ON ANY TEAM
Flying at 500 miles per hour at the height of the Lincoln Memorial made Paul realise that there can never be room for passengers on any team.
FIND THE STRENGTH TO TRY AGAIN
If a storm forced you back from the summit of Everest when you were less than 1000 vertical feet away, what would you do: return to friends and family after two months away from home; or try to re-ascend the mountain despite your exhaustion?
KEEP FIGHTING
When Paul fell through ice into a fast-flowing river in the Himalaya, his only chance of rescue came from a teammate who would have to risk his own life to save Paul's.
PRESS THE PAUSE BUTTON
Having the courage to periodically press the pause button in challenging situations is better than pushing on in the hope that things might get better, as Paul discovered whilst battling windchill temperatures of minus 100ºF on America's highest mountain.
Paul Deegan: TEDxPhoenixville - The Benefits of Risk
"Only a person who risks is free." Paul Deegan notes that while taking risks can lead to rewards or dangers, we can never change nor grow if we never step out of our comfort zone. He points out that every Ted Talk speaker shares one common trait observing, "All of them in their own individual and special way have had to take a big risk in order to do the thing they've come to share with us today."
Paul Deegan: What's stopping you from Doing?
Paul Deegan: How Trust Makes Teamwork Tick